IF I can count correctly, Celtic have met Hearts 31 times in the Scottish Cup, have won 19 of them, drawn 5 and lost 7. There have been three Cup Finals between the two of them, and Hearts have the edge, having won 4-3 in 1901 and 3-1 in 1956, as distinct from 1907 when Celtic won 3-0 plunging Hearts into almost 50 years of under-achievement and bitterness about Celtic!
We will look at these 3 finals in more detail in separate articles.
Let's deal with the bad news first. Apart from the two Finals (which have one thing in common, namely bad goalkeeping from Celtic, Dan McArthur in 1901 and Dick Beattie in 1956), Hearts have shown Celtic the exit door in 1906, 1913 and 1921 – all at Celtic Park – 1987 at Tynecastle and then that awful semi-final with the crazy penalty converted by Craig Beattie in 2012 at Hampden.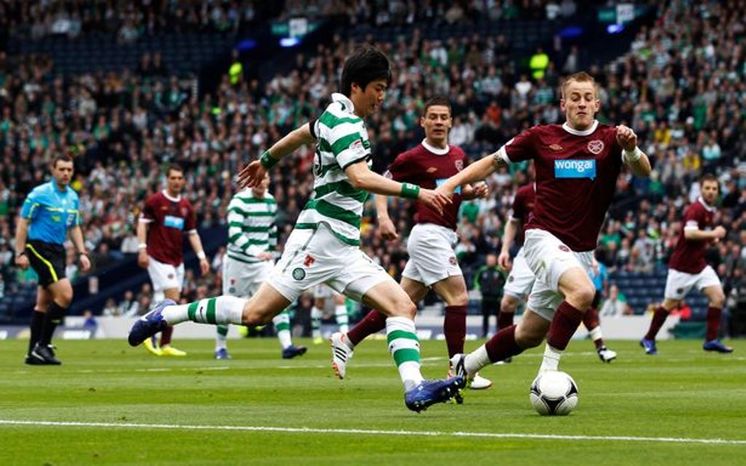 But let us talk about 1907. Goalless at half time when Hearts had the benefit of the elements. Willie Orr broke the deadlock with a penalty that no-one in Edinburgh forgot about for many years, but then Peter Somers the "powder monkey" scored twice and by the hour mark it was all over, as Celtic became the first team ever to win the Double of Scottish League and Scottish Cup in the same year. And the team? Adams, McLeod and Orr; Young, McNair and Hay; Bennett, McMenemy, Quinn, Somers and Templeton.
Possibly the best Scottish Cup game of them all was at Tynecastle on February 17 1962.
It showed that the inconsistent Celtic team of that year could sometimes fight back.
A crowd of 35,000 were there, it was claimed and they saw a great game. 1-1 at half-time, then Frank Haffey dropped one for Johnny Hamilton to put Hearts ahead. Then Celtic equalised (frankly even the Celtic fans thought that it looked offside) through Stevie Chalmers, went ahead through a great John Divers header, and seemed to have the game won until Danny Paton equalised for Hearts. 3-3 would have been fair (60,000 at Parkhead on Wednesday night into the bargain!) but a penalty for Celtic at the death.
Pat Crerand took it, Gordon Marshall saved, referee Bobby Davidson ordered a retake, Crerand scored this time. Those who thought that Bobby Davidson was in the pay of men from Kilwinning or Larkhall found that one difficult to reconcile with that belief. In fact, the Press generally thought Davidson was right with the penalty decisions, but wrong with Chalmers' goal.
In recent years, Tynecastle has been a good Scottish Cup ground for Celtic with a 3-0, a 7-0 (a ferocious hammering, that one!) and a 4-0 triumph there, but maybe the best game at Tynecastle was 1951 when "Sonny" Hunter had to keep out Hearts forwards with fans sitting on his goal net, such had been the dangerous crushing at Tynecastle.
Something similar also happened in 1966 when the players had to be taken off the field for a spell in the first half of a thrilling 3-3 draw.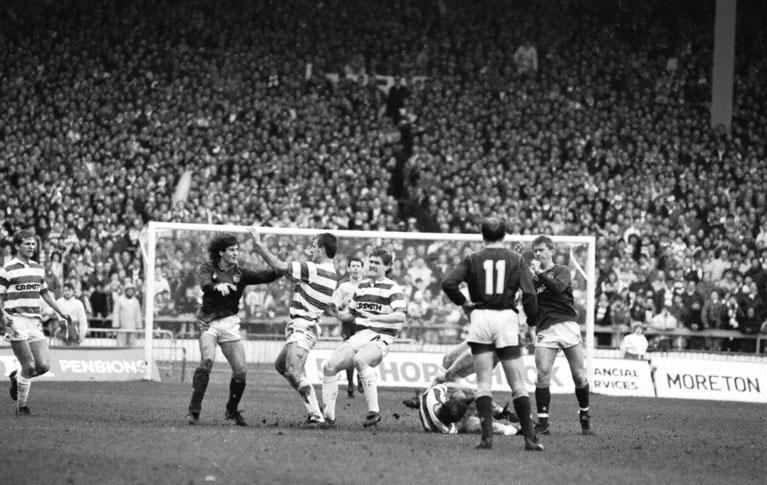 1989 saw three red cards at Celtic Park, (one of them Tosh McKinlay in his Hearts incarnation!) and a 2-1 win, and Willie "Argentina" Johnston had the long walk in 1983.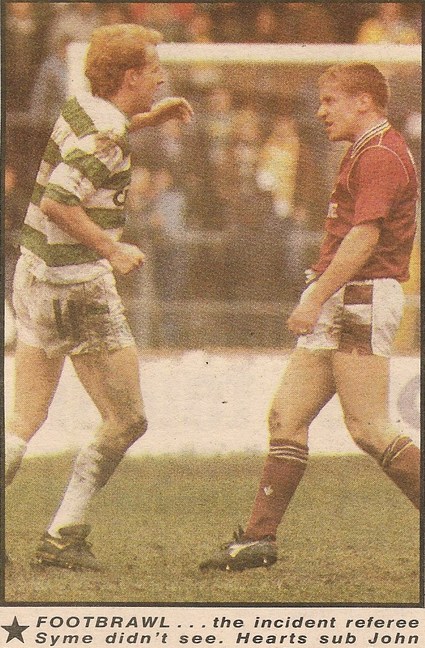 Celtic have four times beaten them in semi-finals. Jimmy McMenemy scored twice in 1912 and John Brown once in the first semi-final with a neutral venue (Ibrox), Henry Smith famously dropped the ball in 1988 after Hearts had seemed to have the game won, and in 2005 Chris Sutton headed an early goal and Craig Bellamy scored the other in a 2-1 win.
But 1901 hurt our ancestors, and 1956 hurt those of us who were little children at the time. Dan McArthur should have saved several of the goals in the 3-4 defeat in 1901, and in 1956, Celtic, hampered by a crazy team selection, simply did not compete.
CELTIC   v  HEARTS  IN  THE  SCOTTISH  CUP
6 April  1901   –  Hearts 4 Celtic 3   Ibrox  Final
15 February 1902   –  Hearts 1 Celtic 1   Tynecastle
22 February  1902   –  Celtic 2 Hearts 1   Celtic Park
24 February 1906   –  Celtic 1 Hearts 2   Celtic Park
20 April 1907  –  Celtic 3 Hearts 0   Hampden Final
30 March 1912   –  Celtic 3 Hearts 0   Ibrox Semi-Final
9 March 1913   –  Celtic 0 Hearts 1   Celtic Park
5 March 1921   –  Celtic 1 Hearts 2   Celtic Park
20 February 1926    –   Celtic 4 Hearts 0    Tynecastle
18 March 1933    –   Celtic 0 Hearts 0   Hampden Semi-Final
22 March 1933    –   Celtic 2 Hearts 1   Hampden Semi-Final
18 February.  – 1939   Hearts 2 Celtic 2   Tynecastle
22 February 1939   –  Celtic 2 Hearts 1   Celtic Park
24 February 1951    –  Hearts 1 Celtic 2   Tynecastle
21 April 1956   –  Hearts 3 Celtic 1   Hampden Final
17 February 1962   –  Hearts 3 Celtic 4   Tynecastle
6 March 1963   –  Celtic 3 Hearts 1   Celtic Park
5 March 1966   –  Hearts 3 Celtic 3   Tynecastle
9 March 1966   –  Celtic 3 Hearts 1   Celtic Park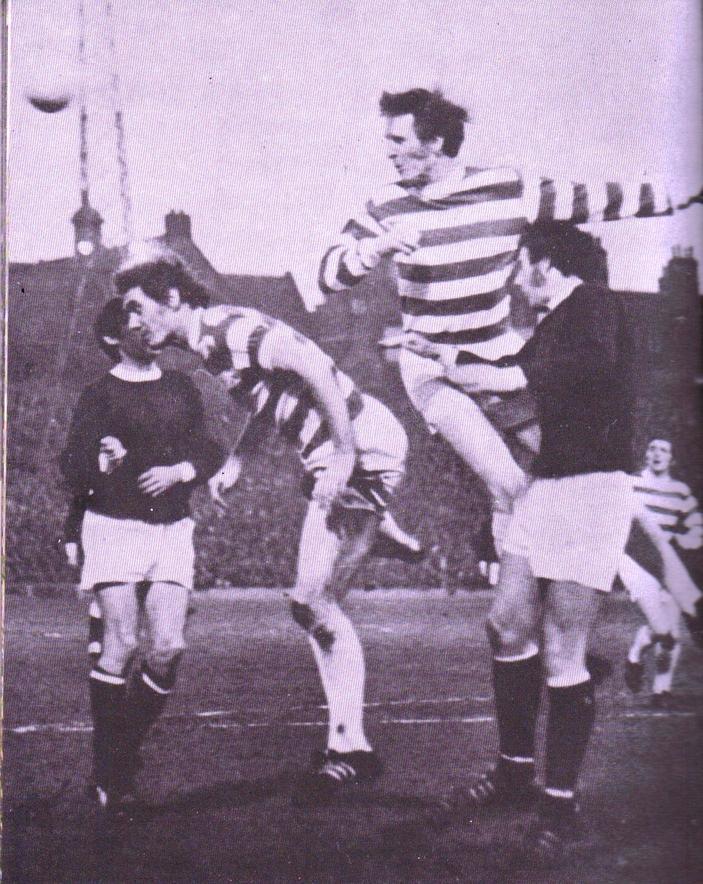 18 March 1972   –  Celtic 1 Hearts 1  Celtic Park
27 March 1972   –  Hearts 0 Celtic 1  Tynecastle
12 March 1983   –  Celtic 4 Hearts 1  Celtic Park
21 February 1987   –  Hearts 1 Celtic 0   Tynecastle
9 April 1988   –  Celtic 2 Hearts 1  Hampden Semi-Final
18 March 1989   –  Celtic 2 Hearts 1   Celtic Park
11 March 2001   –  Celtic 1 Hearts 0   Celtic Park
7 February 2004    –  Hearts 0 Celtic 3   Tynecastle
10 April 2005   –  Celtic 2 Hearts 1   Hampden Semi-Final
15 April 2012   –  Hearts 2 Celtic 1  Hampden Semi-Final
1 December 2013   –  Hearts 0 Celtic 7  Tynecastle
30 November 2014   –  Hearts 0 Celtic 4  Tynecastle