If Celtic Park yesterday was a little bit underwhelming and frustrating today will be a much more memorable occasion and there's a great chance we'll see Fran Alonso's Celtic FC Women side crowned as Champions in an afternoon that has elements of both  Helicopter Sunday and shades of Love Street 86 about it.
🏟🍀 Today is the day! @CelticFCWomen need your support today at Celtic Park as the #SWPL reaches a dramatic finale 💚

Get your tickets here ⤵

— Celtic Football Club (@CelticFC) May 21, 2023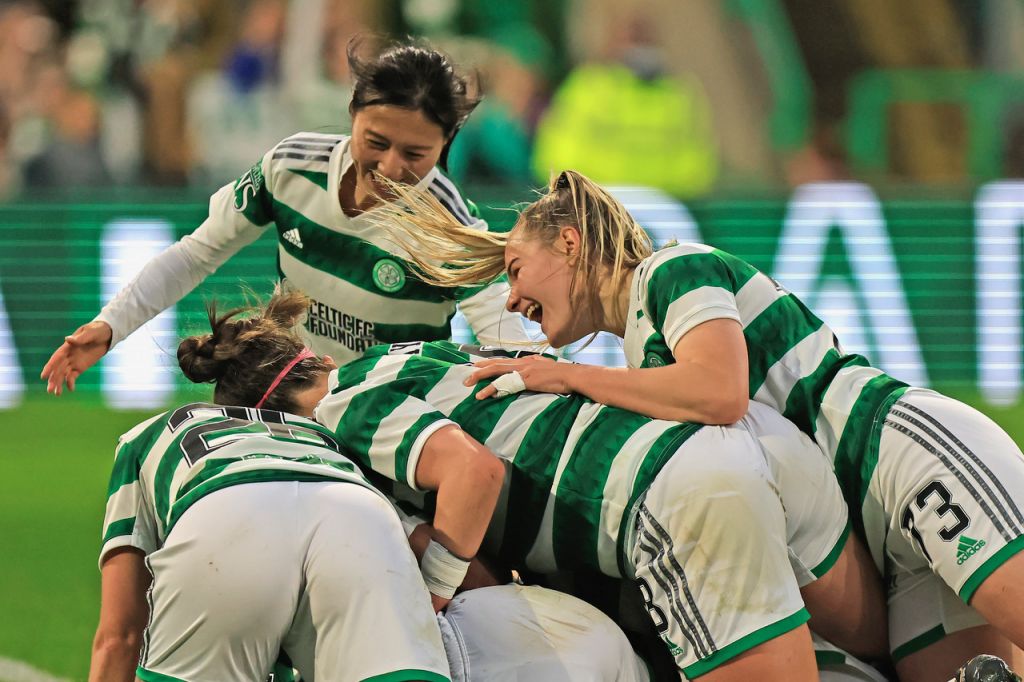 Fran Alonso has done an outstanding job at Celtic, operating with a budget much smaller than the big spending theRangers and even lower than what Glasgow City have to work with and yet he continues to impress with his transfer market dealings and the style of attacking football his team plays. Today hopefully the team and the coaching staff get their rewards for that in a match that is going to smash the SWPL1 attendance record alongside the game at Ibrox between theRangers and Glasgow City.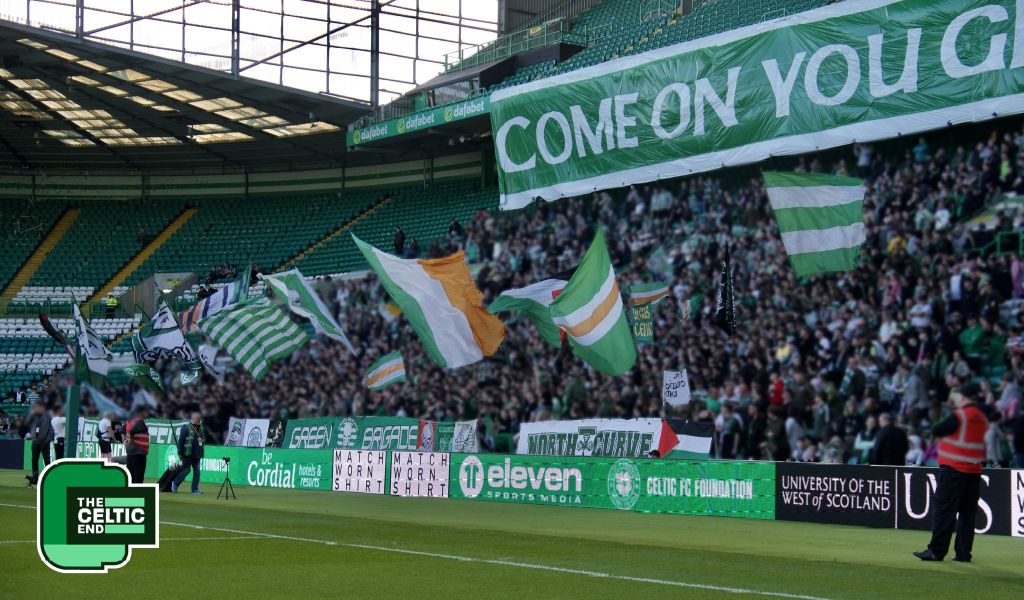 We have already discussed the not insignificant matter of the Summer Bragging Rights Trophy for women's football earlier today but remember there's a point to that – the more Celtic fans at the game today the better.  the chance that Celtic win the league this afternoon.
Against Glasgow City last week at Celtic Park the first half performances from the Ghirls was rather poor as they attacked the empty Lisbon Lions stand. In the second half it was a different story as they blew Glasgow City away shooting towards the packed Celtic End in the Jock Stein Stand and playing some sparkling football against the league leaders.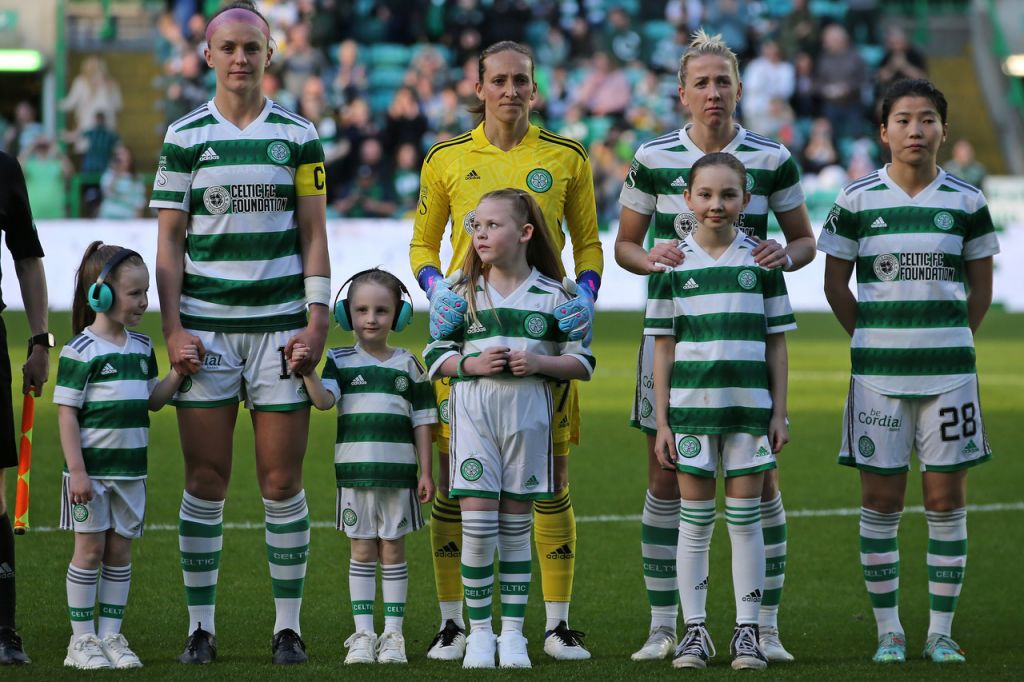 Today the Jock Stein lower, the lower curve leading to the North Stand have both sold out and so too has the entire North Stand Lower with the Lisbon Lions stand now filling up nicely. If enough Celtic supporters decide today to get their tickets (FREE to season ticket holders, £8 for non-season ticket holders with Under 16s FREE) them Celtic can be shooting towards packed-out stands in both halves as Celtic chase the goals that can win the title.
Celtic Women can make history today – be there and play your own part in what could be a historic day for our club.

Bring your scarves, flags and banners and give the Ghirls the visual and vocal backing they deserve when they pull on that Celtic jersey.https://t.co/5yoK1xYno9 pic.twitter.com/k16b7mVzIC

— North Curve Celtic (@NCCeltic) May 21, 2023
Celtic Team News
Fran Alonso will be without so many key players this afternoon and that in itself tells you just how remarkable an achievement it's been to get to the position his side is in today. Lisa Robertson and Hana Kerner were both injured against Glasgow City and will not be available, Kerner sadly suffered an ACL injury and will be lucky to play again this year. She's been a brilliant signing and will be badly missed.
🍀 "They keep supporting us and they keep singing…"@CelticFCWomen boss Fran Alonso's hoping for another record crowd as they look to clinch their first SWPL title 🔽 pic.twitter.com/IidMYZ5Dok

— Sky Sports Scotland (@ScotlandSky) May 21, 2023
New Zealand international midfielder Liv Chance is also missing today and will struggle to make the Women's Scottish Cup Final a week today against theRangers at Hampden. Add to that Natalie Ross fracturing her arm against Partick Thistle a fortnight ago and Lucy Ashworth Clifford, who also suffered an ACL injury earlier in the season against theRangers and that all adds up to so many top stars missing.
It all comes down to this ✨

🏆 SWPL
🆚 Hearts
🏟 Celtic Park
🎟 https://t.co/jiyfxIAsoz Print at Home
🕓 4:10pm
📺 @BBCSportScot website

We need you more than ever, Celts! Let's finish the League strongly together👊#CELHEA | #SWPL | @adidasfootball pic.twitter.com/kBS6UMj0W4

— Celtic FC Women (@CelticFCWomen) May 21, 2023
Dermot Desmond is in town and was at the game yesterday. Hopefully he remains in Glasgow and will attend the match this afternoon. He is a world class businessman and will see the opportunities for Celtic in competing at Champions League level in the women's game.
Predicted Celtic Team
Our predicted team last weekend for that tense match at Meadowbank away to Hibs was 100% spot-on so let's see how we get on today. It's simple really, with the same line-up likely to start today and with Fran Alonso having limited options given the injury list. Expect the substitutes to make an impact too.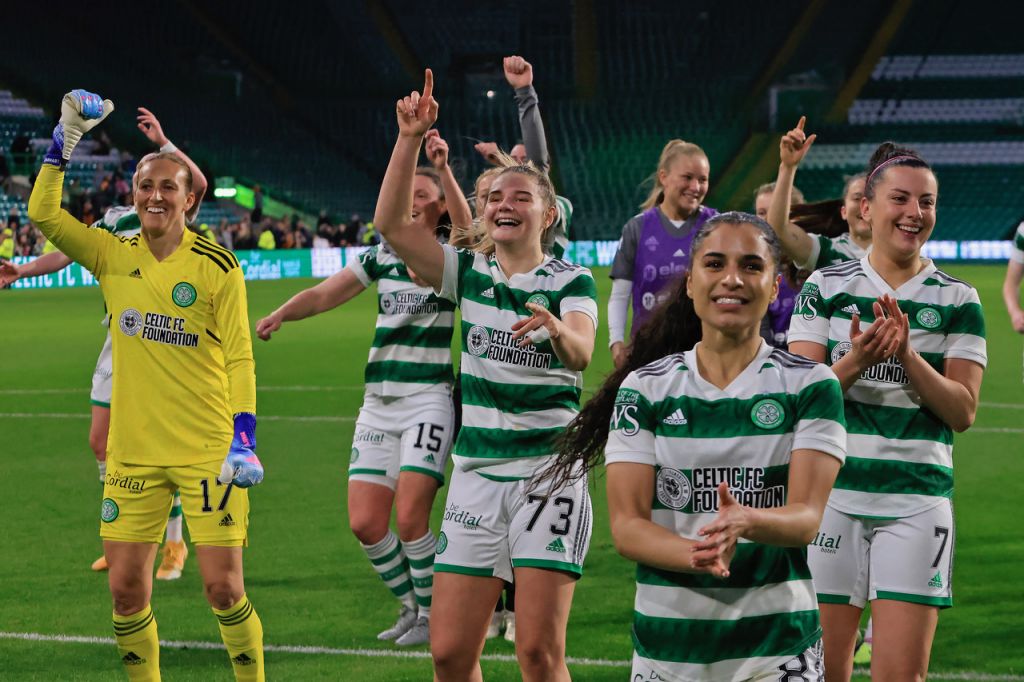 Tajonar, Hayes, Clark and O'Riordan; Bowie, Flint, Shen and Menglu; Gallacher, Loferski and Jacynta

Subs: Logan, Craig, Otto, McAneny, Fergusson, Bowie and Goldie.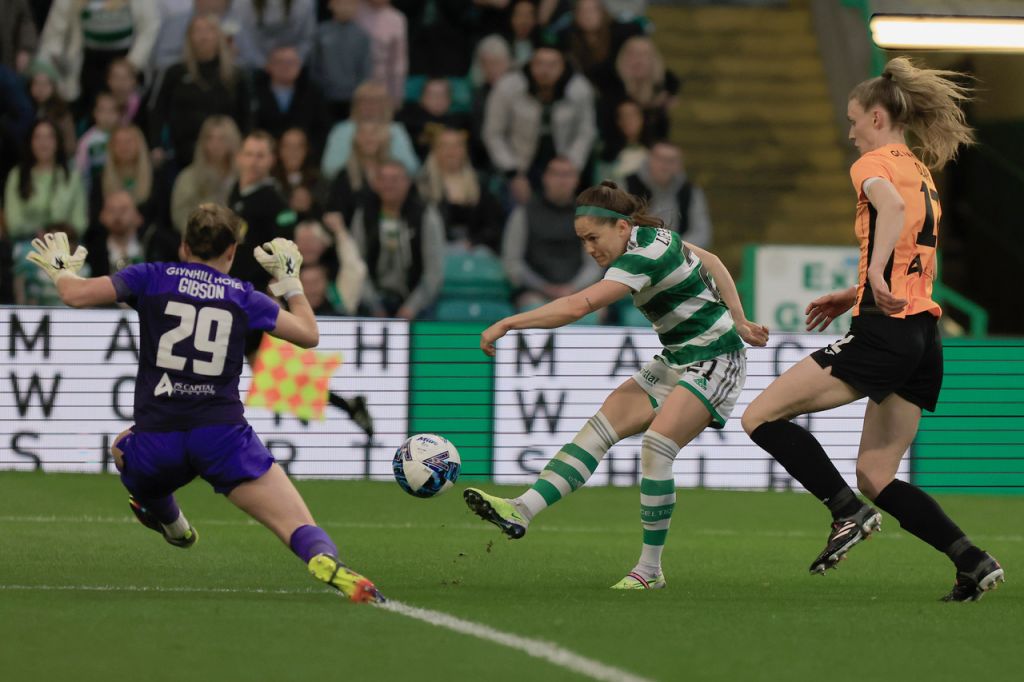 Match Officials
The Referee today for the SWPL 1 match at Paradise between Celtic and Hearts will be Sean Murdoch and he will be assisted by Ian Hart and Scott Bunting. The Fourth Official will be Rod Menzies and please note that there will be no VAR to annoy you today.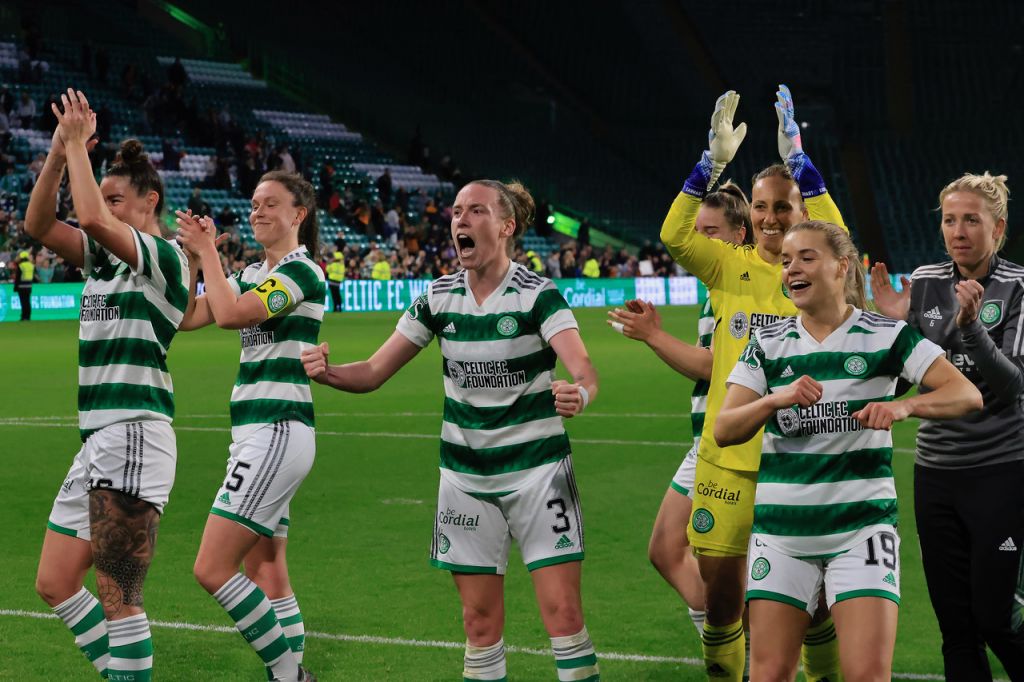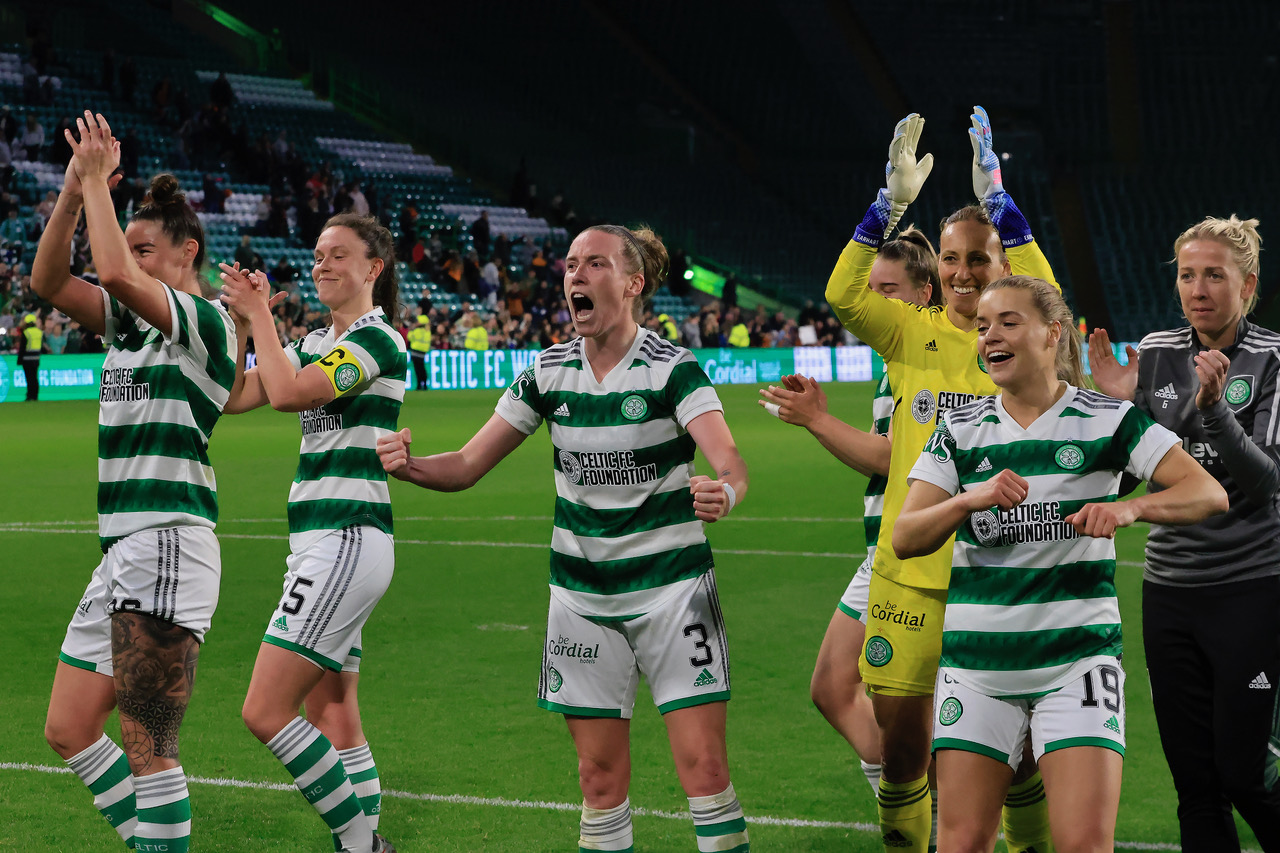 Kick-off Times at Celtic Park

and

Ibrox 
Both matches, Celtic v Hearts and theRangers v Glasgow City will kick-off at 4.10pm. Only Hearts have nothing to play form the other three all have aspirations of ending the dat as Champions of Scotland for season 2022-23. The trophy will remain at Hampden and will then be driven to the appropriate stadium for the captain to lift. Hopefully that is Kelly Clark at Celtic Park!
Ticket Information for Celtic Supporters
Celtic Season ticket holders can download their print at home tickets for today's game direct from the official Celtic FC website. A small booking fee applied. The Jock Stein (lower) and North Stand (lower) have already sold out but there are tickets available in the Lisbon Lions stand. Non-season ticket holders can buy adult tickets for £8 and Under 16s are FREE. Bring the family along to what is going to be a very special day at Celtic Park!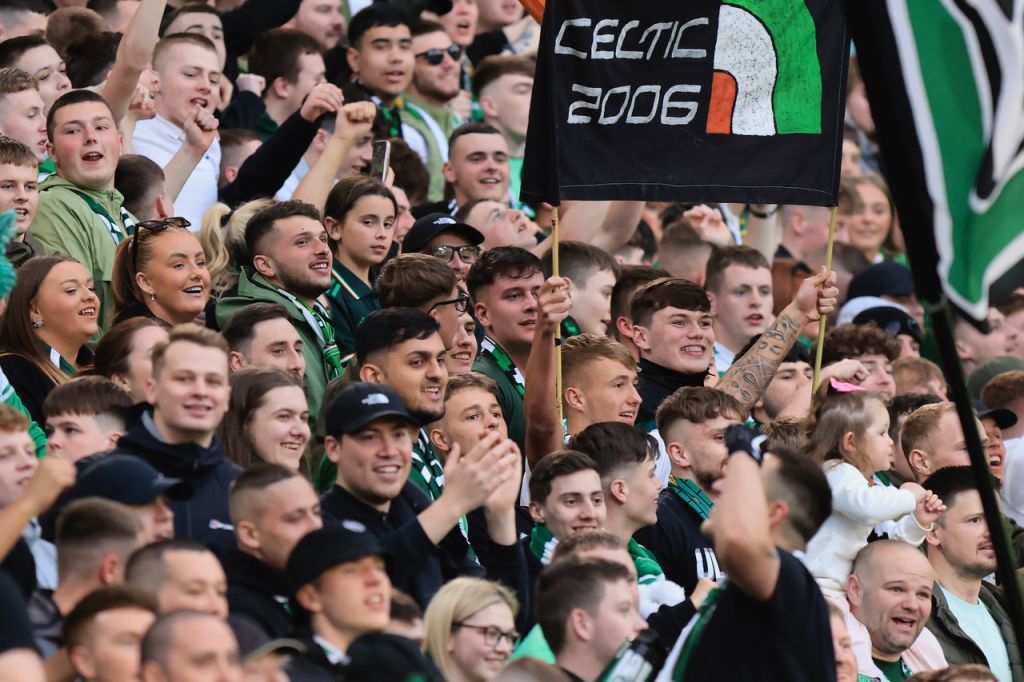 Where to Watch the Celtic v Hearts Match 
For supporters in Britain and Ireland who can't make it along to Celtic Park this afternoon, the game is live on BBC Sport Scotland website. For Celtic TV subscribers based outside of Britain and Ireland the match is live on Celtic TV.
🔜 Up Next, #CELHEA

Join us from 3:55pm (CPT) tomorrow for LIVE* coverage of the SWPL final day as the Ghirls face Hearts in Paradise!

*Outside UK/IRE#CELHEA | @CelticFCWomen | #COYGIG🍀 pic.twitter.com/nTdCQtmJvH

— Celtic TV (@CelticTV) May 20, 2023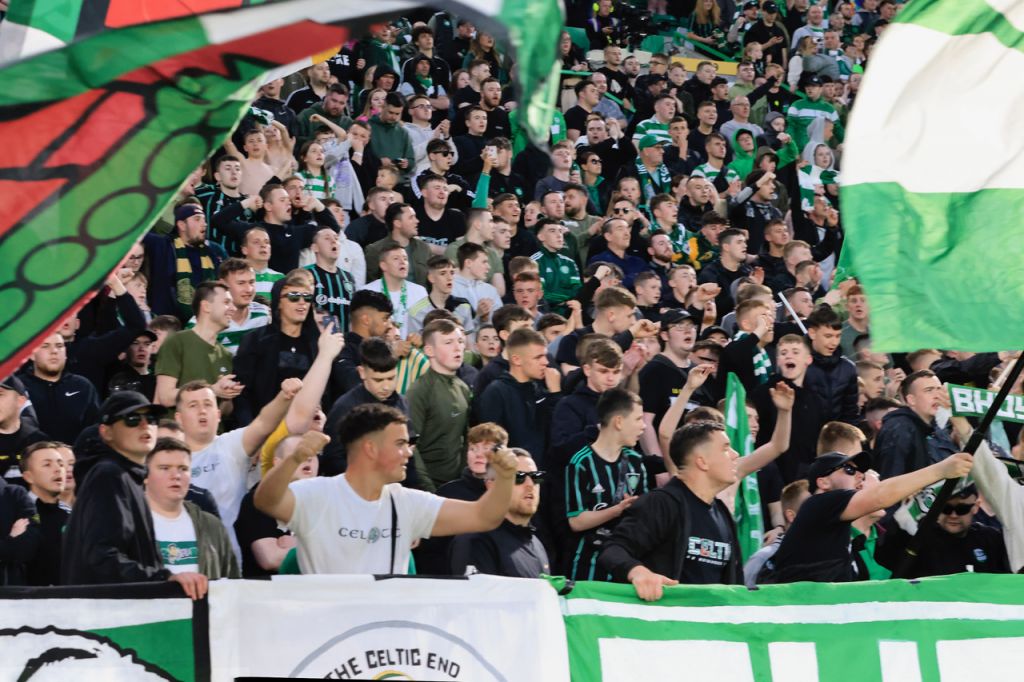 What it All Means for the Title 
We've covered this extensively already but the basics are as follows. If Glasgow City win at Ibrox they win the league and qualify for the Champions League. If that happens Celtic need a draw against
Hearts to qualify for the Champions League.
If the game at Ibrox is a draw then Celtic need to win against Hearts to finish level on points with Glasgow City and two points ahead of theRangers. That would mean that both Celtic and Glasgow City would take the Champions League spots and also that CELTIC WOULD BE CHAMPIONS ON GOAL DIFFERENCE!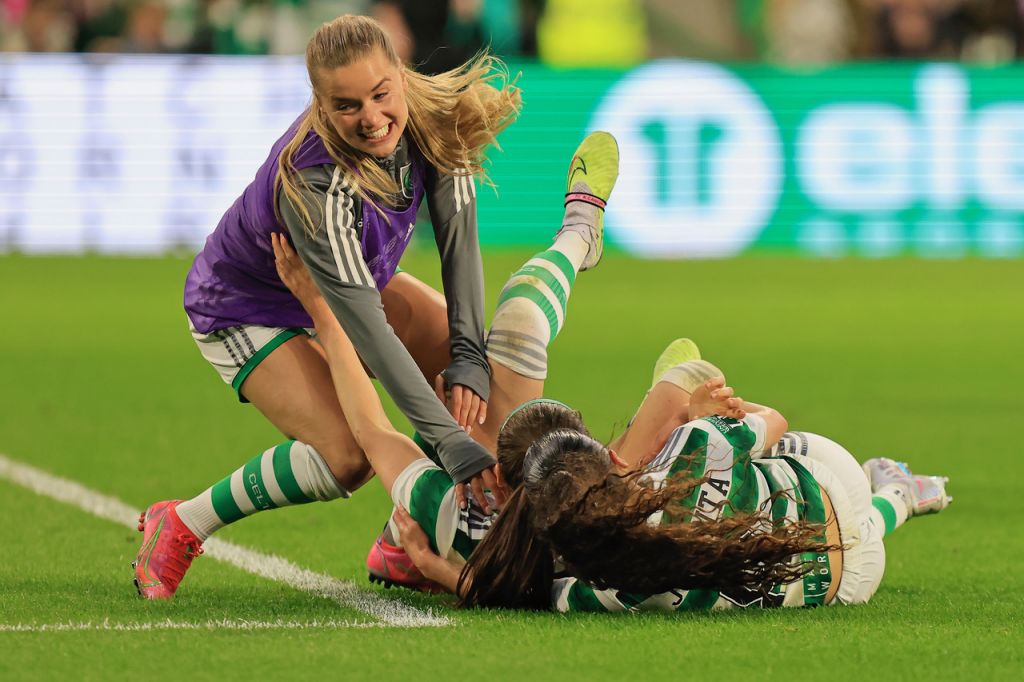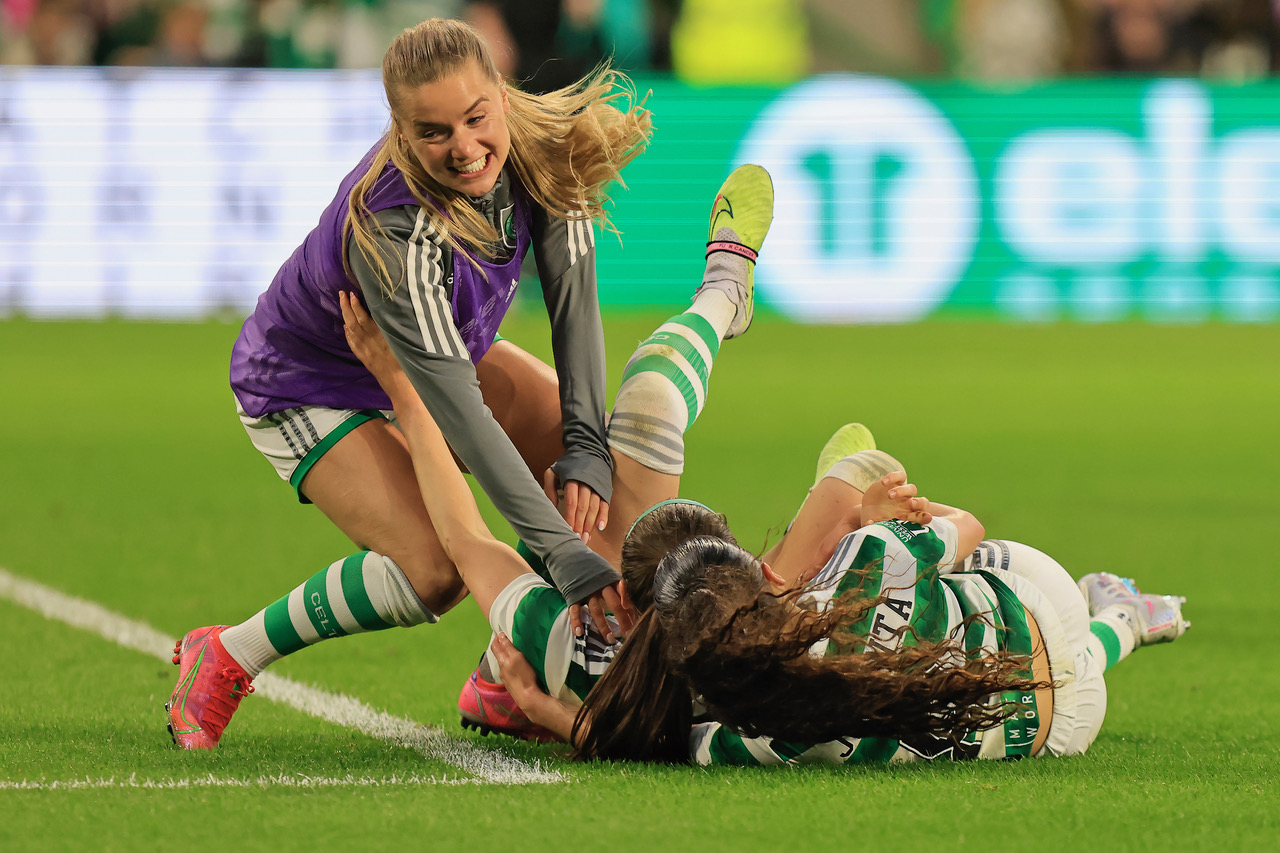 If theRangers win at Ibrox today, possibly the most likely outcome, then Celtic need to beat Hearts by one goal more than theRangers winning score over Glasgow City. Currently the Ibrox outfit has a +1 goal difference advantage on Celtic so if we win by one goal more than them then CELTIC WILL BE CHAMPIONS on goals scored.
Last weekend theRangers won 6-0 away to Hearts and that's the same score Celtic achieved in our last game against Hearts. More of the same today and it will be very hard for theRangers to win the title.
So if Celtic score today ROAR THEM ON FOR MORE GOALS.
Media Conferences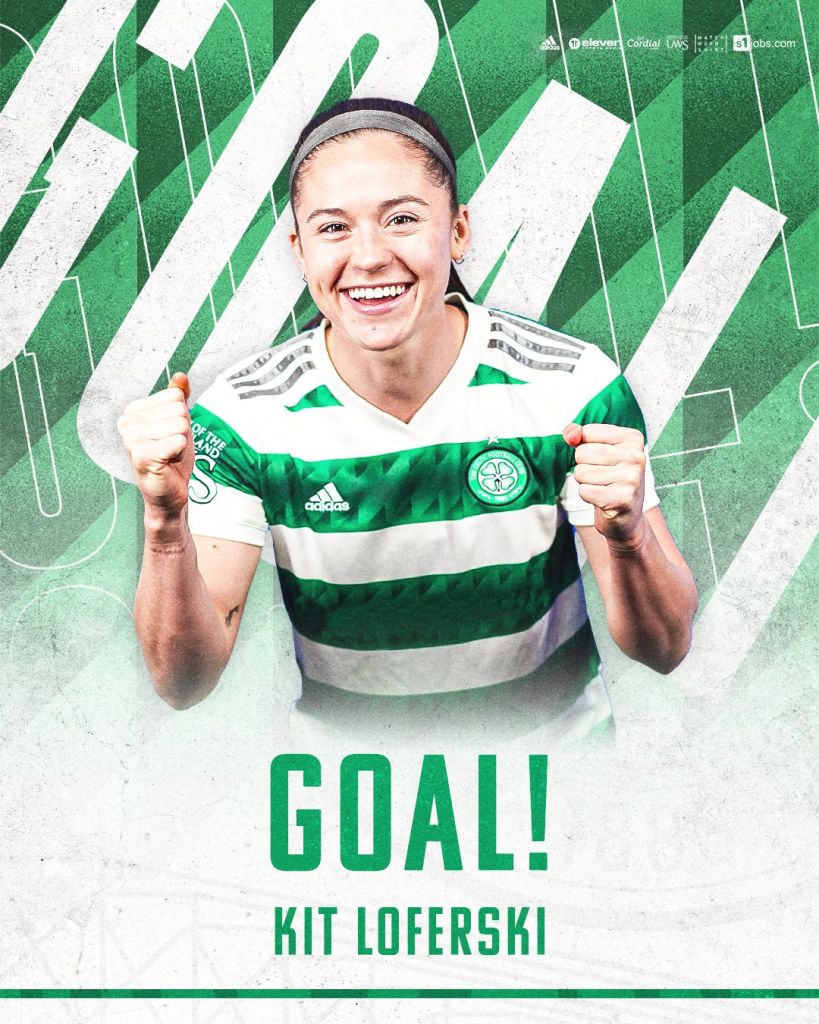 The Celtic Star spoke to both Fran Alonso and Caitlin Hayes at their media conferences ahead of today's match against Hearts which will be played before a record breaking crowd at Celtic Park.
You can watch both below…
Here's how the table looks going into the final round of matches of the season this afternoon…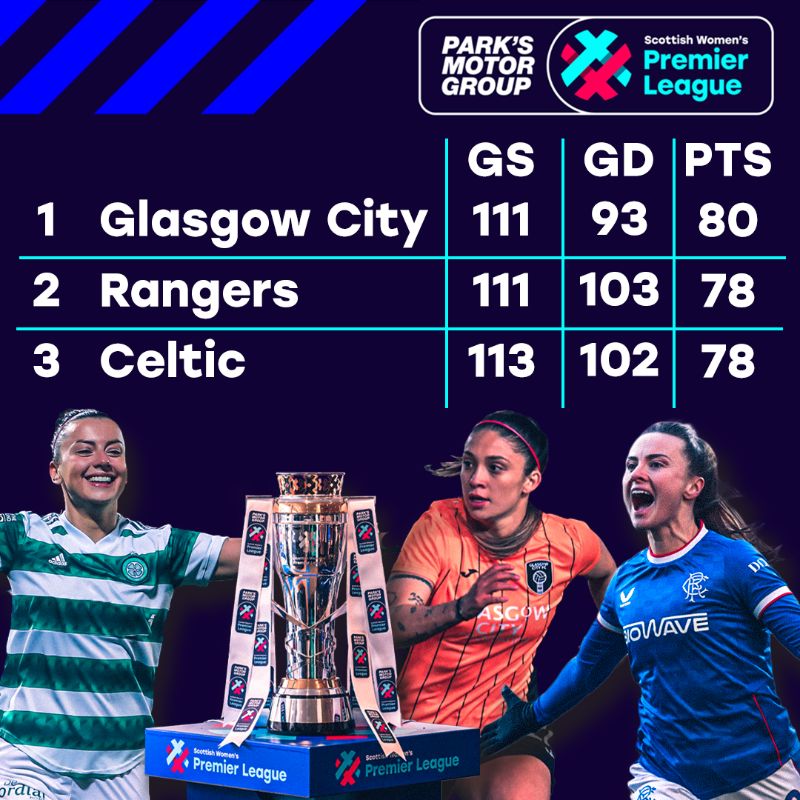 COYGIG