Recent wins against Lille and Kilmarnock have certainly built up some confidence ahead of today's attempt to win a fourth consecutive Scottish cup and with it a world record Quadruple Treble. It will be a strange occasion watching a Scottish Cup final played out five days before Christmas, with no fans in attendance to drive the team on, and a trophy lifted in darkness for the first time in its 146-year history.
This is a special trophy for Celtic as we hold the record for most wins with 39, and the most final appearances with 58. No matter the circumstances in which the final is played out this is Celtic's trophy and number 40 could well be the sweetest yet.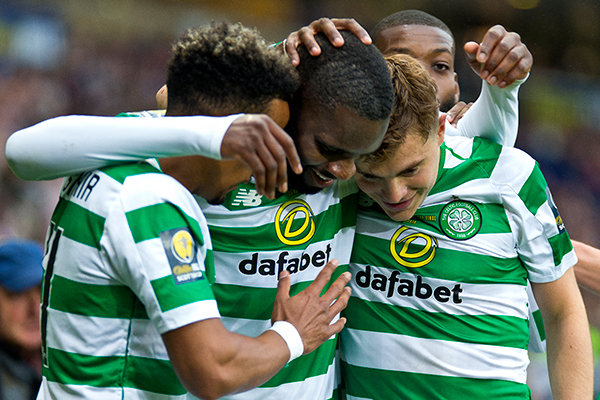 For a support watching from home the position assumed on sofas around the country has been the safety of the foetal position of late. It's been a hard watch and back curved, head bowed, and the limbs bent and drawn up to the torso has been the most soothing way to watch Celtic.
Until the last couple of weeks that is when confidence returned. Since then, there has been less need for such a defensive pose with five goals scored in our last two games and even the comforting return of a clean sheet has led to a far more agreeable watch, even negating the need on occasion to watch from behind the couch or through our fingers.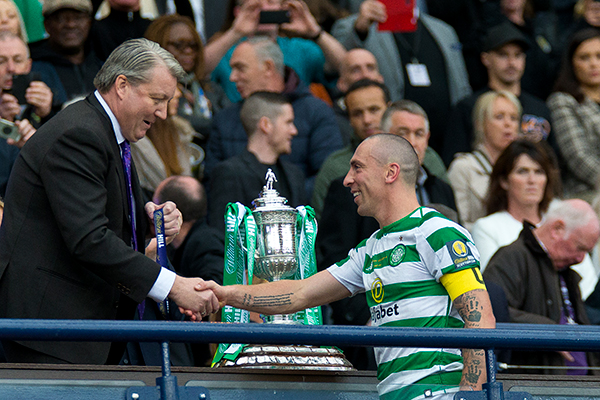 Today at Hampden Neil Lennon has the opportunity to be the first man to win a treble as both a player and a manager an achievement that would cement legendary status amongst the greats of the club, whilst Captain Scott Brown will see his status rise alongside Cesar himself if he can lift a 12th consecutive trophy to the dark Glasgow skies.
If Celtic are looking for further comfort today's final is a repeat of the 19/20 final where Celtic recovered from going behind in the second half and today's likely starting striker Odsonne Edouard grabbed a brace to win the Treble Treble.
His first a pressure penalty to level the match was good enough but the finish for the second, as he latched on to a Lustig defence splitting header, with the weight of a worldwide support bearing down on the young Frenchman was class and coolness personified.
The head-to-head stats also point to a Celtic win this afternoon. Celtic have won all eight of these going back to October 2018, with four of those by at least two goals including all three encounters last season.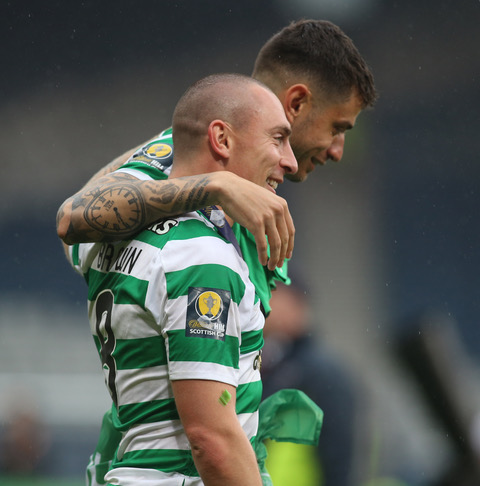 Despite this, recent finals, indeed the last six Scottish Fup finals, have been close encounters with three 2-1 scorelines, one 3-2 and the others resulting in two goal wins.
There are rarely one-sided finals and as such it may be Celtic fans have to be patient today, though an early goal would certainly calm the nerves, assuming its Celtic who score it of course!
Given that stats perhaps a 2-1 scoreline in Celtic's favour may be the one for the bookie's lines today, perhaps a small double with French Eddy to score would be in order.
Hearts will try and take some comfort from their own form and Celtic's since the start of October. Hearts have won six from seven championship matches and in their last outing warmed up for Hampden by putting six past Queen of the South. But such form should be tempered with the fact the Scottish Championship is a dreadfully poor level of football.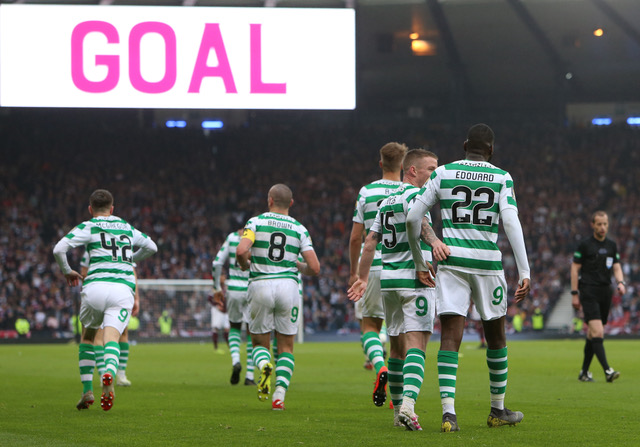 Our opponents may seek security from Celtic's record of six defeats in that time as well as four draws and only four victories, but when you consider four of those defeats came in European football it may only be a small crumb of comfort for our opponents, unlikely as they are to have the level of ability within their ranks to take the same level of advantage as the hitmen of Lille, Sparta Prague and AC Milan managed- thankfully there is a significant gap in talent between Zlatan and Steven Naismith.
Today, no matter the result, will bring down the curtain on the most amazing run of consecutive trophies in Celtic's history. History that will look back on the players who delivered it and describe them in similar terms to the Lisbon Lions.
Having exited the League Cup to a now managerless Ross County the sequence will end, but when it does a Quadruple Treble would be a fitting memorial to this group of players and for a manager who has more than played his part in an incredible achievement.
This group of players have never let us down when it comes to domestic success and with one more push, they will be the Bhoys remembered forever as those who delivered a world record fourth consecutive treble. It would take a brave man or a fool to bet against that happening this afternoon.
Niall J