It's the beginning of a new era for the women's game in Scotland today when the new season kicks off with the return of the SWPL under the SPFL umbrella. That's an aside really but it's certainly worth mentioning as it's something that the clubs hope will lead to a new standard of professionalism in the game and with it enhanced media coverage, broadcasting deals and so on.
Celtic's campaign gets underway at 4.10pm with the visit of Hibs to the Penny Cars Stadium over in Airdrie and as well as season ticket holders, the crowd will be enhanced by those fans deciding to get along and pay at the gate. Turnstile open half an hour before kick-off.
🤜🤛 Matchday 1️⃣ vibes!

Tag who you're heading along to #CELHIBS with today 🤩

🎟 PATG £8/£4 or buy online here https://t.co/y3LTa1Z7Tk pic.twitter.com/wdKkg7kiHu

— Celtic FC Women (@CelticFCWomen) August 7, 2022
Last time we watched Fran Alonso's side in competitive action was on Sunday 29 May in the Scottish Cup Final against Glasgow City at Tynecastle. The Celtic team that wonderful afternoon was Johnstone, Bartle, Shorts, Jacynta, Shen, Larisey, Chance, Harkes, Clark, Hayes and Wellings. Izzy Atkinson was a sub that day and came off the bench to score a dramatic extra-time winner.
From those twelve players four have definitely left – Bartle, Shorts, Wellings and Atkinson and another – Sarah Harkes – has not appeared so far since the players returned to pre-season – and presumably is not going to play for Celtic this season.
It was only yesterday that we heard that Liv Chance was definitely returning, although she had been spotted last week in training on a Celtic TV video release.
Shen when I arrived back to training or is it because it's the start of the season tomorrow 😂😏

2 weeks to mentally switch off to refresh and prepare for a massive year ahead for club and country 🍀🌿

Now let's goooo ✌🏼 pic.twitter.com/W7R77bY4wf

— Olivia Chance (@LivvyChance) August 6, 2022
Fran Alonso has as you would expect been busy recruiting as he builds a new squad ready to challenge for the league – which Celtic have never won – and the defence of both the League Cup and Scottish Cup. The Celtic manager has added the likes of most recent signing Taylor Otto, Amy Gallacher, Liv Fergusson, Lucy Ashworth Clifford and Shen Menglu.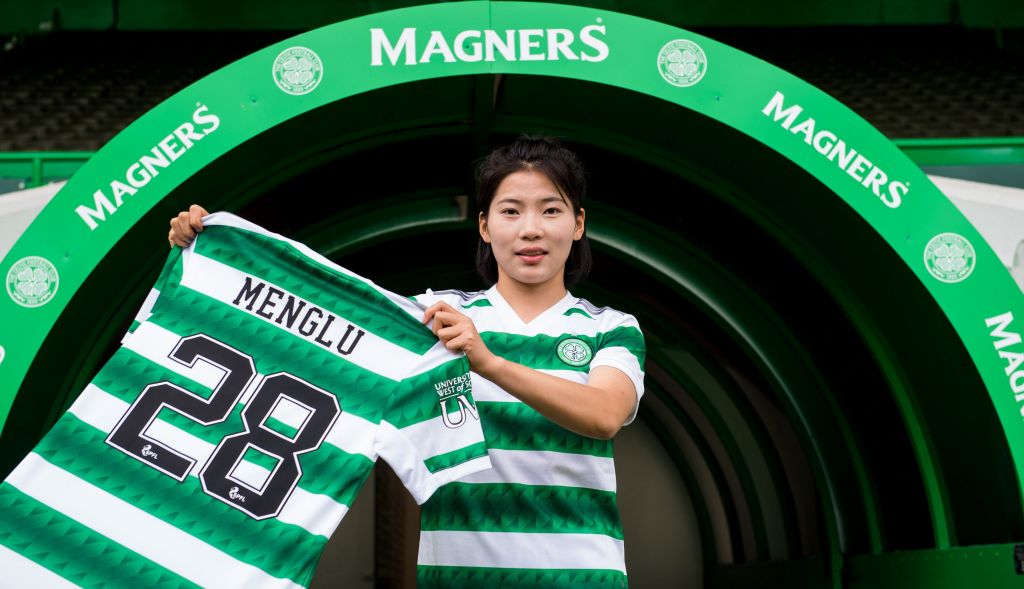 A key factor this season could be Natalie Ross returning to fitness after a long-term injury and the return of Lisa Robertson from her season loan at Birmingham City. Both are experienced international midfielders and have loads to offer. Robertson was Celtic's Player of the Year in the season before last and absolutely bossed the matches against theRangers.
Alonso's 'eye for a player' has stood Celtic in good stead up to now so there's plenty of confidence that the new arrivals will add to the squad's quality.
The biggest challenge will be replacing striker Charlie Wellings who bagged an incredible 40 goals for Celtic last season. Clarissa Larisey should lead the line today and she's a fast, classy player who has been scoring freely in the pre-season matches.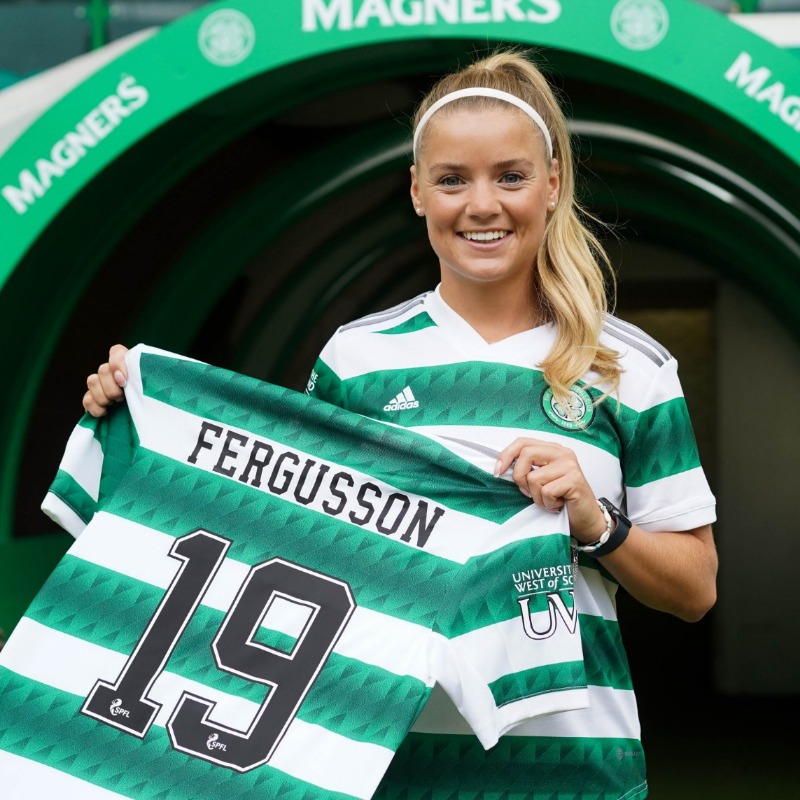 Here's Fran speaking to The Celtic Star and other members of the Celtic fan media on Friday…
We asked Fran if the target was to win the league this season. "We have never won it before so it would be a historic achievement, but we are fighting against so many top teams and now more professional teams, so it's going to be even harder than before," the Celtic FC Women manage replied.
"Are we good enough to fight until the end? Of course we are, but we have to go one game at a time and get better each game, and then see how we are in the last few months of the competition.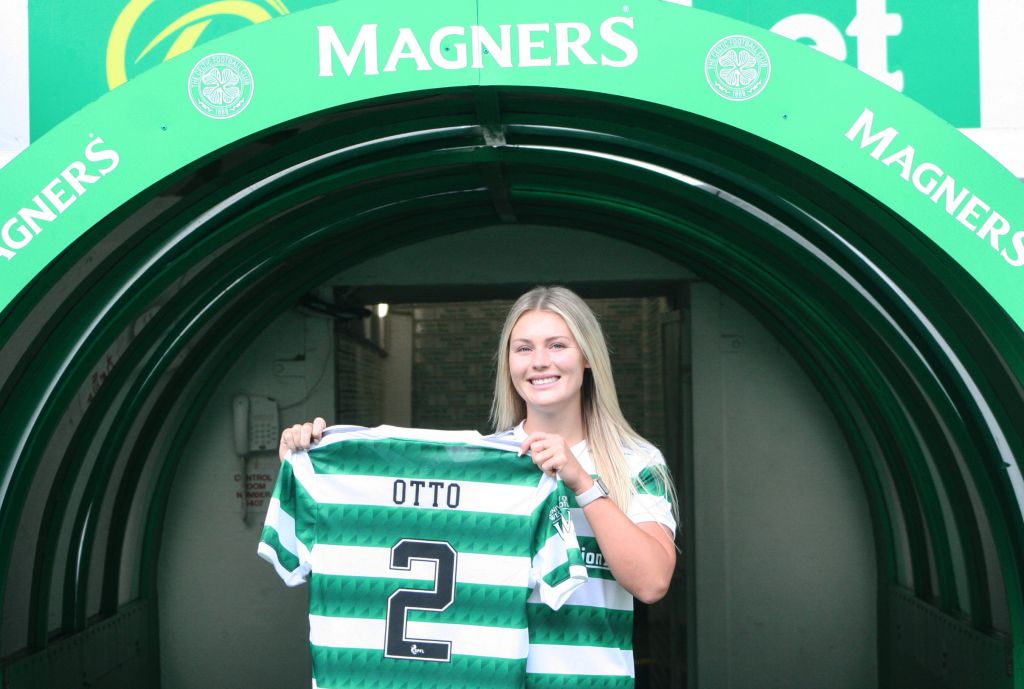 "We always look for the three points, and many times we get them. Sometimes we don't, and this will be the same on Sunday. We'll try to get the three points.
"I really like the team and I think we look strong. We've brought in some players who had added experience. Probably last season, although we were outstanding in the cups, in the league, which rewards consistency, we weren't as consistent.
"One of the reasons was probably the lack of experience in key moments, it was a very young squad.
"So this year we've brought in players who have a lot of experience, and in these key moments, I think they can help us, and I'm delighted. We are working well and I can't wait for Sunday."
And we also asked Ange Postecoglou on Friday afternoon for his thoughts on the Celtic Women's team ahead of the new season, it's the very last question…
To win the SWPL points simply cannot be dropped against sides outside the top four – Celtic were guilty of that last season – and then it's down to winning the battles in the big games. Today is one of them.
When the men's team take a break for the World Cup it's going to be a great chance for the Women's team to take centre stage at Paradise and that could be a significant factor in the way the season pans out. Every single time that Alonso's team have played in front of decent sized Celtic crowds they have excelled, a fact that has not gone unnoticed by the club.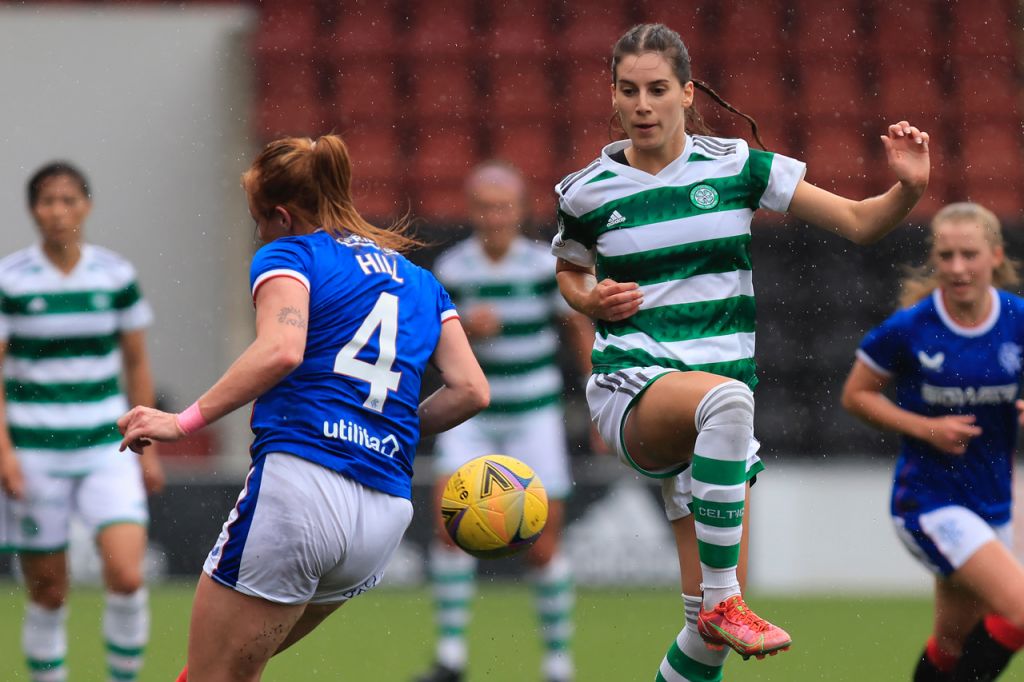 If you can't get to the game today it's live on BBC Alba. Player to watch, Clarissa Larisey. Score Prediction Celtic 3 Hibs 1.
COYGIG
🚨We are BACK🚨

Join us for the first matchday of 22/23!🟢⚪️

🏆 SWPL
🆚 Hibernian
🏟 Excelsior Stadium
🕓 4:10pm
🎟 PATG £8/£4 or buy here https://t.co/mE4wJhfffY
📺 BBC Alba
#CELHIBS | #SWPL | #COYGIG pic.twitter.com/24XqcAoFHe

— Celtic FC Women (@CelticFCWomen) August 7, 2022