Ange Postecoglou looked ahead to Thursday's Europa League group match at Celtic Park against Bayer Leverkusen and stated that he expects it to be a special night in what is the club's first home game in a tough group.
Celtic played well but were wasteful defensively in the opening game against Real Betis. Tommy Sheridan on his podcast with Frank McGarvey described the first 25 minutes as Celtic being world beaters before playing the rest of the game like panel beaters (no disrespect to those in that particular occupation intended by Tommy!). Well worth a listen this incidentally.
The Celtic manager appreciates the difficulty in the task facing the top seeded team in the group with such a depleted squad. Indeed since making these remarks he has suffered a further two injuries in yesterday's match against Dundee United with suffering a hamstring injury and James McCarthy injured in a shocking challenge that apparently doesn't merit a red card from Kevin Clancy.
"I follow the Bundesliga very closely. Leverkusen are an outstanding team with a great pedigree and history," the Celtic manager said to the mainstream media as reported by Daily Record, as he looked ahead to the German side pitching up in the East End of Glasgow hungry for the three points.
"It is our first home game in the group stages and it will be a special night, I am looking forward to it. Taking points at home definitely helps because you know how difficult it is to win away from home," Ange said. He might as well have been talking about the Scottish Premiership rather than the higher quality in the Europa League.
"For example, I thought we played really well in Spain against Betis the other week but with their fans pushing them on you see how difficult it can be to pick up points, and that is when you are playing really well.
"So you want to get positive results in your home games then, hopefully, that sets you up to progress.
"I think every time you play against German opposition you are in for a difficult challenge but that is why we are in this game and it is an exciting prospect for us. Leverkusen are a very strong team with some outstanding players."
One of their outstanding players is the former Celtic wing-back Jeremie Frimpong whose £11.5m transfer to Bayer Leverkusen in the January window helped the Celtic Plc Board balance the books and record decent financial results despite the club enduring the worst conditions possible on and off the park, much of it self-inflicted by the same PLC Board it should be noted.
If selling Frimpong produced short-term gain, the decision to buy and develop such a talent showed that the German club are operating a long term team building plan. Not something likely to catch on under the PLC's disco lights.
"Jeremie has done really well. He did well in the couple of years he was at Celtic and I think he would be the first to say his time here helped him in his career," was how the current Celtic manager looked at the Frimpong move to the Bundesliga giants.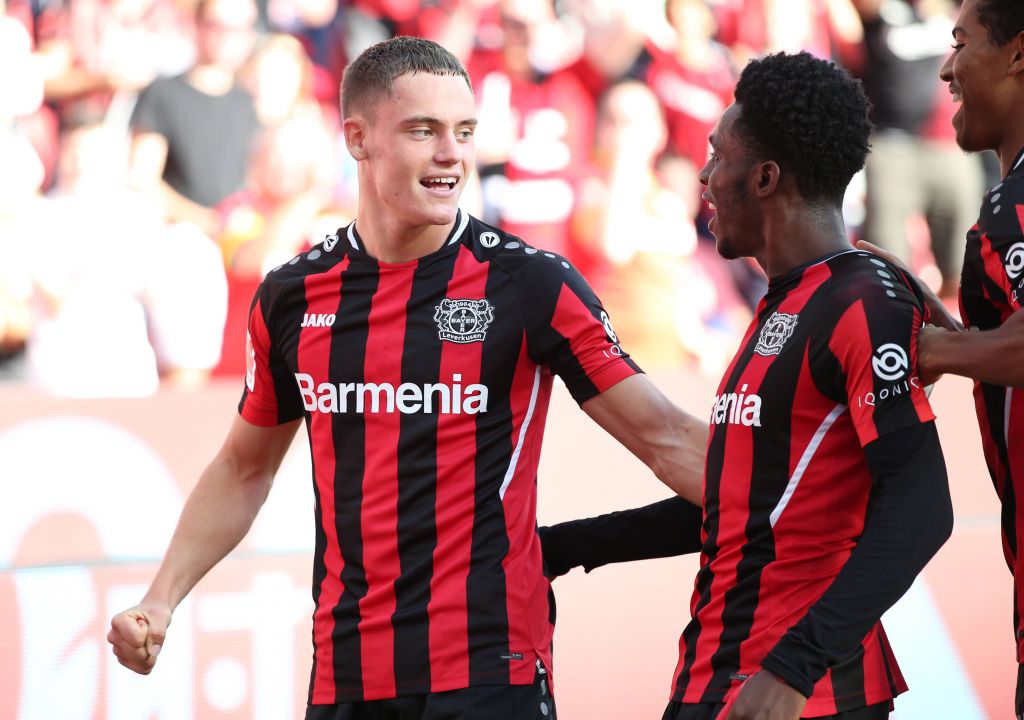 "We gave him that platform on which to perform. He did so and he got a great move after it. Anyone who passes through this club is part of our history and I am sure he would acknowledge that," Ange added.
Despite the challenging start to his time as Celtic manager, the Australian remains upbeat and is clearly enjoying the huge challenge he faces clearing up the mess the Lawwell/Lennon fiasco from last season caused.
"I have enjoyed the experience as manager immensely so far," Postecoglou stated. "All the games have been challenges but the home games with the supporters are definitely special.
"We have already had a couple of good matches against Alkmaar and Jablonec. Although we didn't take points in our first game against Real Betis I thought we did well and we will be looking for an impressive performance against Leverkusen too."