Let's not get "jagged" tonight! I am prepared to admit that it is unlikely, but it can happen. There are two historical precedents that scare me, both in the League Cup.
One was the Scottish League Cup final on 23 October 1971 against tonight's very opponents. We were home and dry, apparently. Even the injury to Billy McNeill was not going to be a problem. But Partick Thistle? No! They were just back from a season in the Second Division. We on the other hand, had won a League and Cup double the previous spring and had unearthed a great new prodigy called Kenny Dalglish.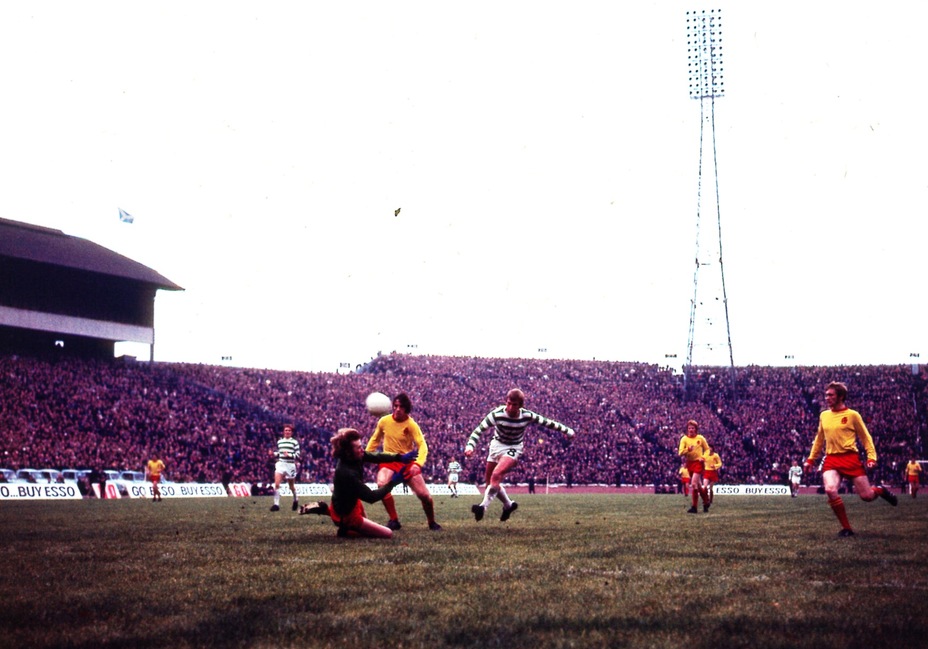 No it couldn't happen! But it did! Thistle played above themselves, Celtic played below themselves. Four goals in the first half at the Mount Florida end of the ground and we got a measly one in the second half. I wouldn't like to have met Jock Stein that night!
And the other was more or less exactly six years ago on September 24 2013 at an empty Celtic Park because even the fans were complacent about this one. We huffed and puffed (we had Boerrigter and Pukki – aagh!) but couldn't score. It went to extra time – and Morton got a penalty. OK we could blame Bobby Madden for giving it – and we did – but our appalling performance in the regulation 90 minutes proved the old adage that you can bring your own bad luck on yourself.(Ask Boris Johnston, if you don't believe me!)
And Morton, all credit to them, went through, and those of us who had had serious doubts about Boerrigter and Pukki suddenly found that no-one was arguing with us any more!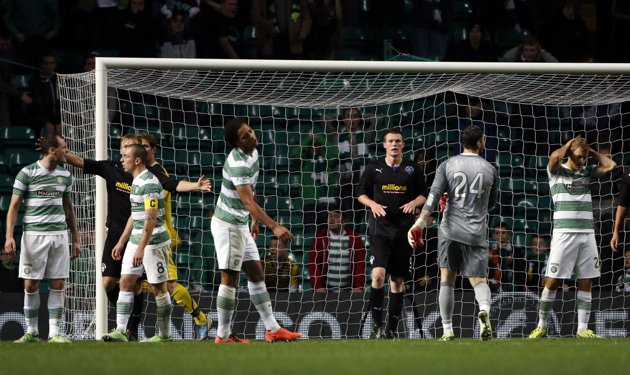 So Partick Thistle. A difficult team to hate, and I think most Glaswegians and indeed other Scotsmen will confess to a soft spot for them. I was sorry to see "Heid" getting the boot (if you pardon the mixed metaphor) and they will be out to prove a point to their new Manager who has done so well down at Ayr.
Neil will make a few changes. That is a good thing and I look forward to seeing some new or at least unfamiliar faces, but it would be an insult to put out a totally new team. It would also be very dangerous, for we must win this game. And as 2013 proved, we dare not allow it to go to extra time or penalties (and fans of Tottenham Hotspur and Stoke would agree this morning on that one!). We must win this one, or else no treble!
But I think we will win and will be joined by Rangers, Hearts and Hibs in the semi-final draw. Sadly Rangers will thump Livingston, Hearts will still be on a roll and will edge it over the Dons at Tynecastle, and Hibs, bums well and truly smacked after Sunday, will at long last put something vaguely like a smile on the faces of their fans by beating Kilmarnock at an inevitably empty Rugby Park. So I am going for two Glasgow teams and two Edinburgh teams – but then again my knowledge of football is scanty at best, and my ability to tell the future ensured that all bookies who ever met me remained rich.
David Potter