A HOME friendly is rarely much to be concerned about but this one is a bit of a big deal for those on the fringes, just in the door or coming back into the fold.
As the great JFK said "Change is the law of life. And those who look only to the past or present are certain to miss the future".
Firstly here is what Neil Lennon had to say about the game against Rennes.
???? "Rennes are in their pre-season, they had a good season last year, and it'll be a quality game."

Watch Neil Lennon's full media conference on YouTube ⬇️

— Celtic Football Club (@CelticFC) July 12, 2019
Rennes come to Celtic Park in the somewhat embryonic stages of their own pre-season and given their lack of match sharpness there won't be much to gained by our own first-teamers going up against them, but that aside they are a good side from a fine league and will be a tough work out for those on the margins of the Celtic first team.
It's hard to gauge who will play but there are a few I'd like to see personally.
It's a game for most of those involved on Tuesday night in the win over FK Sarajevo to rest up to an extent before Wednesday's second leg and a chance for a few peripherals to lay down a marker.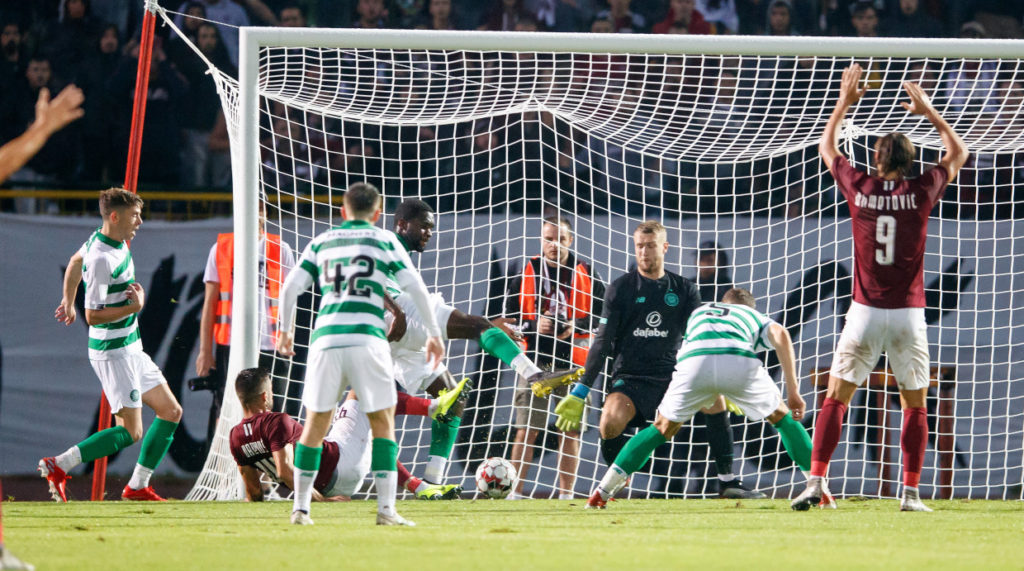 In goal it may be unlikely that Craig Gordon is ready to return but a half about for Scott Bain and Conor Hazard in the big fella's absence would make sense.
At right back we're not exactly spoilt for choice but given a certain Mr Ralston's surprise exclusion from proceedings on Tuesday night, it may at least rebuild a dented pride if he was to start proceedings at Celtic Park tomorrow.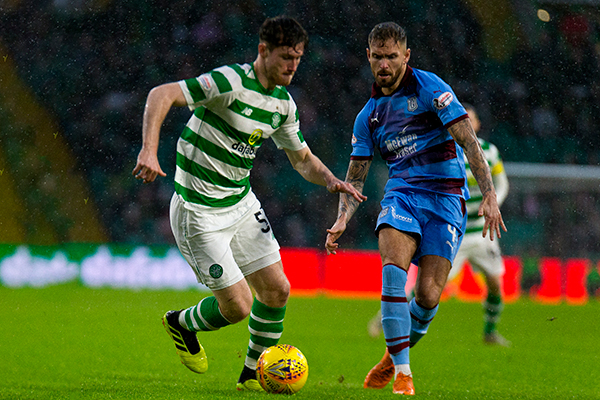 At left back I'd assume it's likely to be Jonny Hayes however the pre-season games showed Andrew Gutman as a force going forward. As such it wouldn't be a bad thing to see how the Young American handles some pressure on the back foot. Again maybe a half about wouldn't be such a bad thing. It would keep Jonny ticking along and see what the future holds in one fell swoop.
???? By kick-off tomorrow, it will have been…

4⃣,7⃣9⃣5⃣,7⃣0⃣0⃣ seconds
7⃣9⃣,0⃣9⃣5⃣ minutes
1⃣,3⃣1⃣8⃣ hours
5⃣4⃣ days

…since we played at Paradise ????

???? W E. C A N' T. W A I T ! ????

Tickets ➡️ https://t.co/OZr4ZQAqLp pic.twitter.com/7nd1ijqVJ9

— Celtic Football Club (@CelticFC) July 12, 2019
In central defence I'd hope the homecoming sees the full 90 minutes for Christopher Jullien. Neil Lennon has already indicated he'll play and for those in attendance it would be a boost to see the summer's record outlay get a real stretch and some match sharpness into the legs. He'll be required soon enough for the big gigs.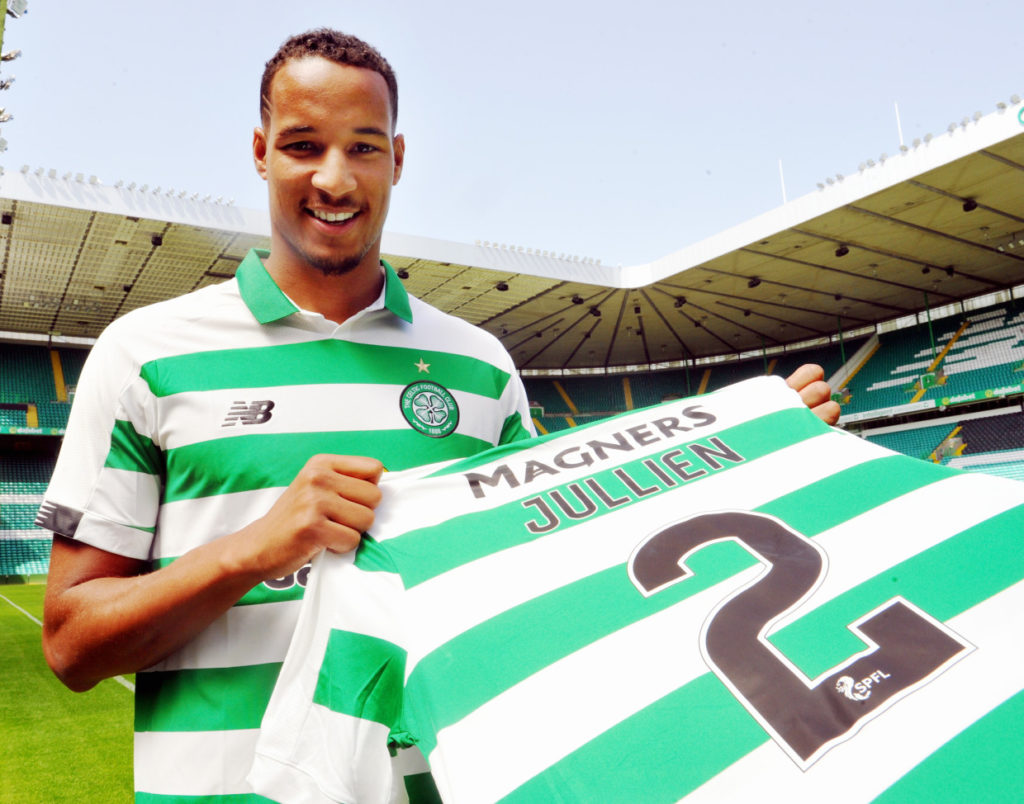 Alongside the new fella I'd like to see young Liam Morrison given a chance. With a much heralded interest from Bayern Munich, it wouldn't be a bad shout to extend the trust shown in pre-season and give the lad a chance to project his talents onto Celtic Park. So far we don't really know what we might lose to the Bundesliga giants. It may even be the lad could save us a fortune on a centre back. We'll never know where he is in terms of development unless we throw him in against an opposition that will make him and we think.
Moving on to midfield Ewan Henderson should start. He's another who was trusted in flashes on the Austria/Switzerland trip and much like his late season first team appearances the kid has whetted the appetite. Let's see if he can impose himself in the middle of the park against some French class and graft.
Alongside Ewan I'd like to see young Luca Connell get the nod. This for me at least is the one I want to see blooded immediately. He looks like the heir apparent to Scott Brown and with enough versatility to fill it at full back and left midfield as he develops. For now I'd like to see his two footedness put to the best possible use in the middle of the park. This lad has gone under the radar somewhat due to his fee. Of the three signed to date it wouldn't surprise me if he ended up the match for the big earners.
For the four forward players I'd want to see Scotty Sinclair given the wide left role for a half at least. A much derided player of late (NOT on The Celtic Star), we've activated an extra year and I've a funny feeling that come April/ May we'll be begging that Sincy hangs around.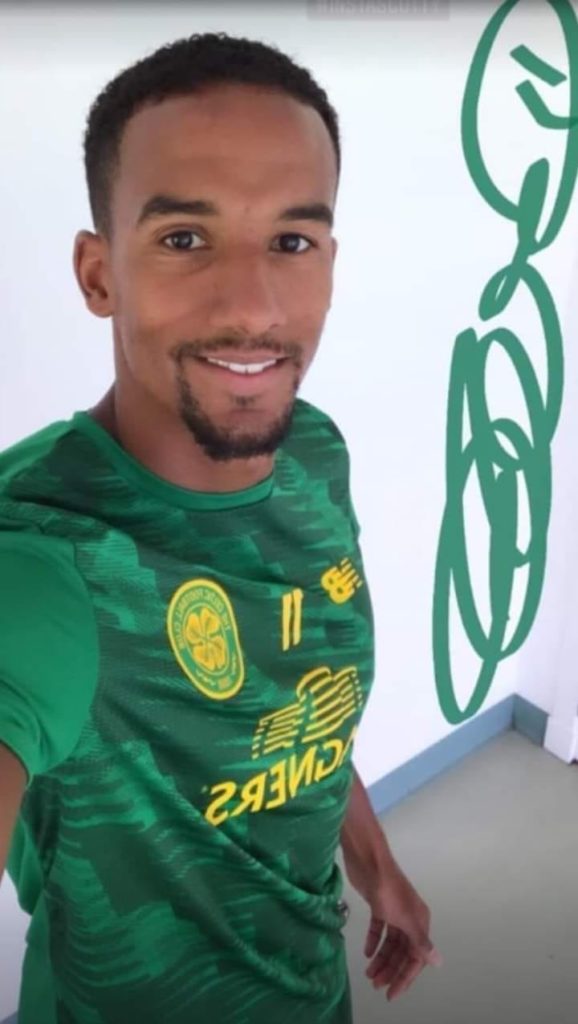 For Saturday it's likely to be a younger side, let's get his experience in there from the start and give the young' uns something to look up to and a shoulder to lean on.
On the right Lewis Morgan has forced himself into contention with his late cameo in Sarajevo. I'll give the proviso that he was running up against beaten horses in his brief run out on Tuesday, but he looked sharp, hungry and determined.
This is exactly what we're looking for in a player who was loaned out last season. He could well be the player to step up following a spell on loan like Christie and Ajer and force himself into first team reckoning.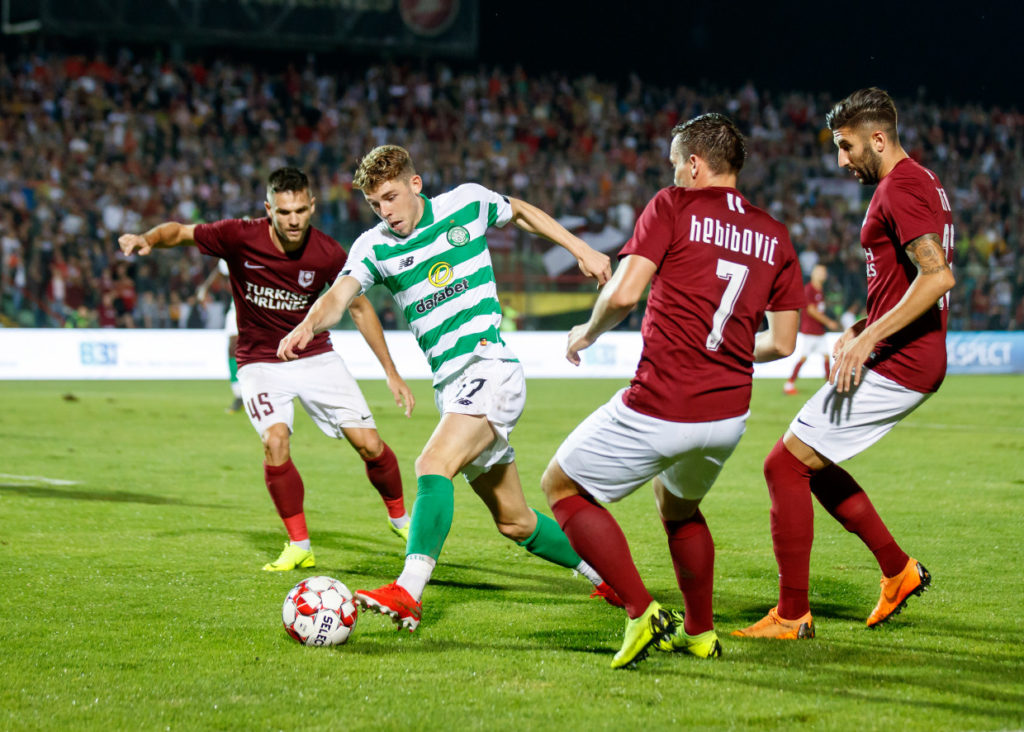 The number 10 role is one that we only really have 2 to choose from in Ryan Christie and Tom Rogic. With Tom injured I'd expect Ryan Christie to continue, but with Wednesday in mind we'll need to see someone else step in. As such it would be good to see young Daniel Arzani get a bit of game time. He has looked more of a wide player but his ability and vision wouldn't go amiss centrally.
It may be early for the Aussie coming back from such a serious injury but it's a position I'd like to see him trialled in. His natural ability may well be suited to the middle. This may be the opportunity to see if he could perform in the role.
And that leaves one more position.
With Bayo injured and Edouard likely to be kept back for next week it is likely to come down to Leigh Griffiths to make a welcome return to Celtic Park at Centre Forward.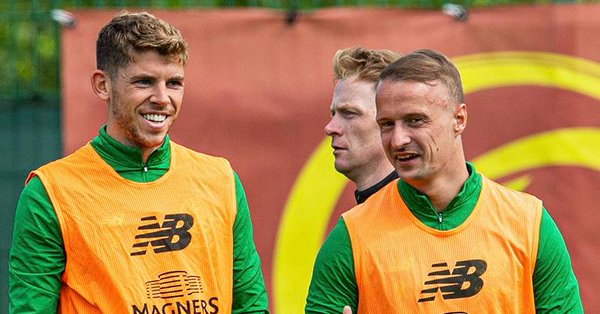 Still the most naturally gifted finisher from close up or from distance, he's a reactionary player who performs on instinct. Leigh hasn't been without his troubles to seek, but there's not a supporter in that ground who couldn't relate to a bit of adversity in their life, or some troubled waters they've had to overcome.
Leigh has clearly ridden a few waves in the last six months or so, but he's back in the fold and his six goals this far in pre-season matches points to a man on a recovery mission and a striker with a point to prove.
Something tells me when Griffiths finally comes off that leash that here will be a few sides who'll see a man possessed. Tomorrow, back amongst his supporters will see the start of the Second Coming. I've absolutely no doubt in my mind that Leigh Griffiths will start against Rennes as he means to go on.
The first time  that the Celtic Park net bulges, I fully expect the stadium announcer to hail Leigh Griffiths return to Celtic Park a scoring one.
I'd also expect the bench to include a mix of a few first teamers and those on the edges.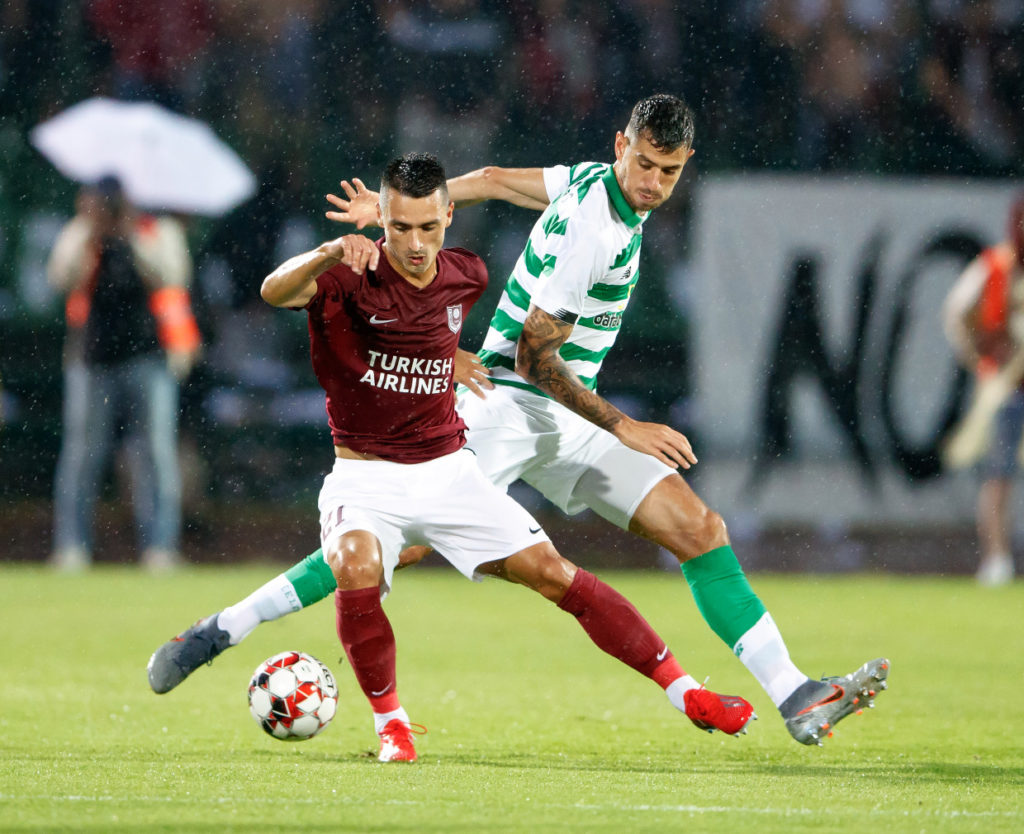 Nir Bitton will likely get some minutes, Calvin Miller was involved in the training camp and Eboue Kouassi returned to training. It's possible he may even some time on the grass.
The one we'd all like to see is the man Bobby Linn at Arbroath last week compared to Lubo Moravcik. Karamoko Dembele.
High praise indeed and probably a little extreme to say the least. However when your peers talk so highly of a player you tend to give it more credence than a journalist or a supporter like me.
For everyone who's going I hope you at least get some time to feast your eyes on the kid we all have the highest of hopes for. No pressure though, just enjoy yourself wee man and get some bums off seats.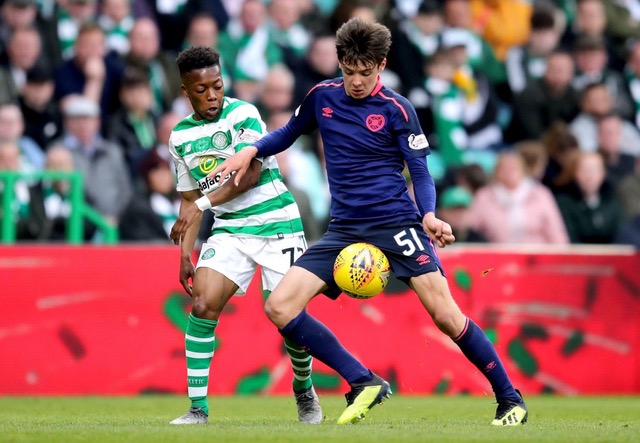 To quote the wonderful Star Wars with a warning to the present squad. "You can't stop the change, any more than you can stop the suns from setting." Shmi Skywalker
Niall J
????️ Arrive early before #CELREN for free pre-match entertainment on the Celtic Way!https://t.co/sWjSwEfnNm

— Celtic Football Club (@CelticFC) July 12, 2019