Celtic will look to follow up on two excellent performances and results against Lille in the Europa League and Saturday's Scottish Cup semi-final win against Aberdeen at Hampden when they entertain Sparta Prague at Celtic Park on Thursday with an 8pm Kick off. The game is live on BT Sport.
The Bhoys are back on home turf for the first time since the 3-1 defeat to AC Milan in the group H opener. It was the second half in that encounter where an improvement in form and the adoption of the 4-2-3-1 formation returned. Since then, Celtic have gained confidence and will look to Thursday to increase momentum. So, what of the opposition Sparta Prague?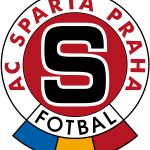 The season so far
Sparta Prague started their domestic campaign in fine form; however their league and cup campaigns have been put on hold due to a Government imposed Covid 19 shutdown, due to be lifted today. As such Sparta haven't played a domestic tie since a 2-1 home win over FK Jablonek on the 3 October. This will clearly give Celtic an advantage.
Although the club have been given special dispensation to play their Europa League games, a lack of football is clearly impacting them. It was enough for the captains of all the European participants from the Fortuna Liga including Borek Dockal, captain of Sparta Prague, to send an open letter to the country's politicians asking for domestic football to be returned.
Sparta Prague have lost both Europa League encounters since the shutdown, losing at home to Lille 4-1 – although Sparta did go down to ten men following the first half dismissal of centre half Ladislav Krejci – and then suffered a 3-0 reverse in the San Siro against AC Milan last Thursday.
Prior to the shutdown Sparta were on fire in their domestic league and shouldn't be underestimated. They emerged victorious in six league encounters and one cup tie scoring 22 goals in the process and conceding six.

The Formation
In five of their domestic ties Sparta Prague played with predominately a 3-5-2 or 3-4-1-2 formation. It was only against FK Pribram in the league where they adopted a 4-4-2 Diamond and against Blansko in the cup where it was a 4-2-3-1 formation that this changed.
It mattered little what formation they played however as they had been, until the lockdown at least, ruthless at domestic level. As such it's probably better to look at both the European ties so far in the hope of getting a handle on the formation that will be played and the personnel they are likely to use.
In both European ties Sparta have settled on a back four, operating a 4-2-3-1 formation at home and a 4-3-2-1 formation away to Milan. The same formation that stifled Celtic when theRangers utilised it in the Glasgow Derby.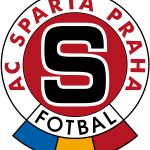 The Players
In goal Milan Heca has been chosen for both European games ahead of Romanian international and the man with the number one squad number Florin Nita. Heca has also played all the domestic games this season. It's unlikely that will change against Celtic but with only one clean sheet and seven goals conceded in two European games it may be something they'd consider.
Against Lille their back four had David Lischka a 23-year-old left footed centre half, who despite being capped by Czech Republic through the age groups is yet to represent his country as a full international, playing alongside Ladislav Krejki until his odering off.
Krejki, also left footed has predominately played as a defensive midfielder throughout his career and at 21 is another to have played at the age groups with the national side without yet gaining that first cap, though appears highly rated within the Czech set up.
On either side of the central defenders, left back Matej Hanousek at 27 brings a bit more experience to the back four and on the right the versatile Michal Sacek played right back against Lille, however he is just as adept at playing both right midfield and defensive midfield. Sacek has been included in Czech national squads but is yet to win his first cap.
Playing in front of the back four the two central midfield positions were Michal Travnik, capped 5 times and comfortable as a deeper midfielder or as an attacking player, he brings some nous and experience to the midfield. As does his midfield partner 29-year-old David Pavelka.
This is an area of strength in the Prague team with Pavelka an accomplished central midfielder, comfortable on the ball and with a good range of both short and long-range passing. He is experienced at both club level in European football and has 22 caps for the Czech Republic. Both central midfielders are disciplined and offer good protection to the back four and are aware their job is also to get the ball forward to the creative players within the team.
The most creative of those is Sparta Prague Captain and number ten Borek Dockal. Celtic will have to pay close attention to Dockal, with three goals and two assists in six league games so far, the playmaker has scored 7 goals in 47 caps at international level also, he also managed the goal against Lille in matchday one.
Much of Sparta's invention goes through their captain and it will be for Scott Brown to keep tight to their main man on Thursday night. In short if you can keep him quiet it is here the game could be won, or of course lost.
On either side of Dockal are the wide players. On the left is Swedish international David Moberg Karlsson but he can and does play the inverted role on the right also, utilising the option to cut onto his left foot, he can also play as a centre forward.
On the right against Lille, it was Norwegian Andreas Vindheim. It's a strange choice to play Vindheim as far advanced, as throughout his career he has been utilised mainly as a right back, though an attacking one at that. He has however managed a goal and assist from his advanced role in only three league games this season. It may be his pace Sparta are trying to utilise rather than any great level of creativity as truth be told technically, he seems a little limited.
One player not quite so limited is Centre forward, Lukas Julis. He's scored six goals in six league games for Sparta Prague and is another reason why the strength of Sparta's team comes through the middle.
He links up well with captain Dockal behind him and has good movement and first touch. He makes space well for himself and getting shots of early seems a big strength. He's another who can also operate in the wide positions and the front four are quite fluid in interchanging the roles during a game, but Julis is likely to remain as a centre forward on Thursday and if we don't deal with Dockal, Julis will take even half chances afforded to him.
Against AC Milan, Sparta Prague operated with Dockal and Ladislav Krejci, a player with a goal and two assets to his name this season as well as five goals from 41 games at international level for the Czech Republic, behind Julis in attack. It's how I'd expect Sparta to line up against Celtic.
Krejki is another versatile player. Predominately left footed he can and has played left midfield and even left back, thought he seems to be just as proficient being utilised centrally and supporting his centre forward. His defensive discipline allows him to drop back out of possession and support what was three central midfielders against AC Milan.
As against Lille Travnik and Pavelka sat deep but on this occasion, Andreas Vindheim moved from an attacking role to supply and extra defensive body in front of the back four for the game against AC Milan. Again, personnel may change but this shape is likely to be the one adopted by Sparta on Thursday night. The only other change from Lille in the playing staff came with the experienced central defender Ondrej Celustka replacing the suspended Krejki. With 21 caps and two goals at international level it may well be he'll be kept in post for the visit to Glasgow.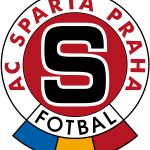 One to watch
Without a shadow of a doubt the man Celtic have to keep tabs on throughout is Borek Dockal. The Sparta Prague captain is the conduit through which everything flows for the Czechs. So much so that if Celtic can stop him from playing the other dangers within the side will be greatly diminished. They do have threats out wide and striker Julis is a good finisher, but the supply to wide areas and to their striker all starts and finishes with number 10 Dockal.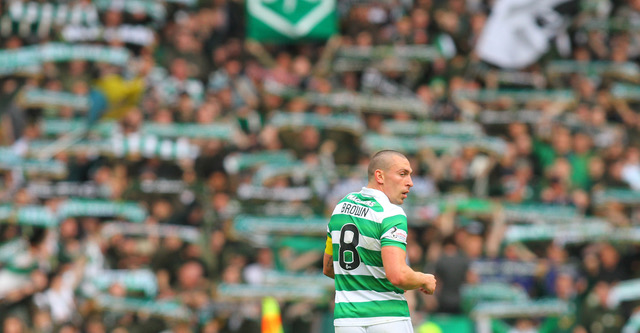 Now it's one thing knowing it another thing altogether stopping it, even with ten men against an excellent Lille side Dockal still influenced the game and scored. If it wasn't for the fact it undermined the attacking threats for Celtic, I'd be tempted to recommend a good old fashioned man marking job on the Sparta captain. Instead, well need to ensure Scott Brown keeps close to the player and has someone available to double up when Dockal receives the ball. It may also be advisable not to get touch tight as he's not shy on looking to buy free kicks when there is little support around him to advance the play.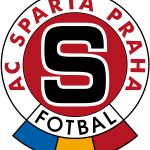 One to target
When you've conceded seven goals in two European games it has to be the confidence of the goalkeeper you target, and this weakness may also suit Celtic's style of late of getting shot off early.
Ryan Christie and Moi Elyounoussi are both in goalscoring form and should be instructed to shoot on sight, if nothing less to ascertain just how jittery Milan Heca is.
Sparta also have a weakness down the right of midfield and defence without natural players for the positions currently occupying those roles. The form of Diego Laxalt and of course the link up play with Moi Elyounoussi could be an area Celtic can exploit.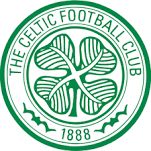 A must win game for Celtic
Celtic have to win this game and preferably do the same in Prague. Despite improved performances the Celts have one point from six. If we've to have any hope of seeing European football after Christmas then a win on Thursday night is a must.
The good news is Celtic can and should win this game. Sparta Prague are not playing much football and have shown a lack of match sharpness of late. Celtic can target both the Czech's right side of the field and a goalkeeper, who must have dented confidence having conceded seven goals in two games.
They have threats within their side in attacking areas but most of that can be nullified by keeping number ten Dockal starved of service, or at least with little room to operate.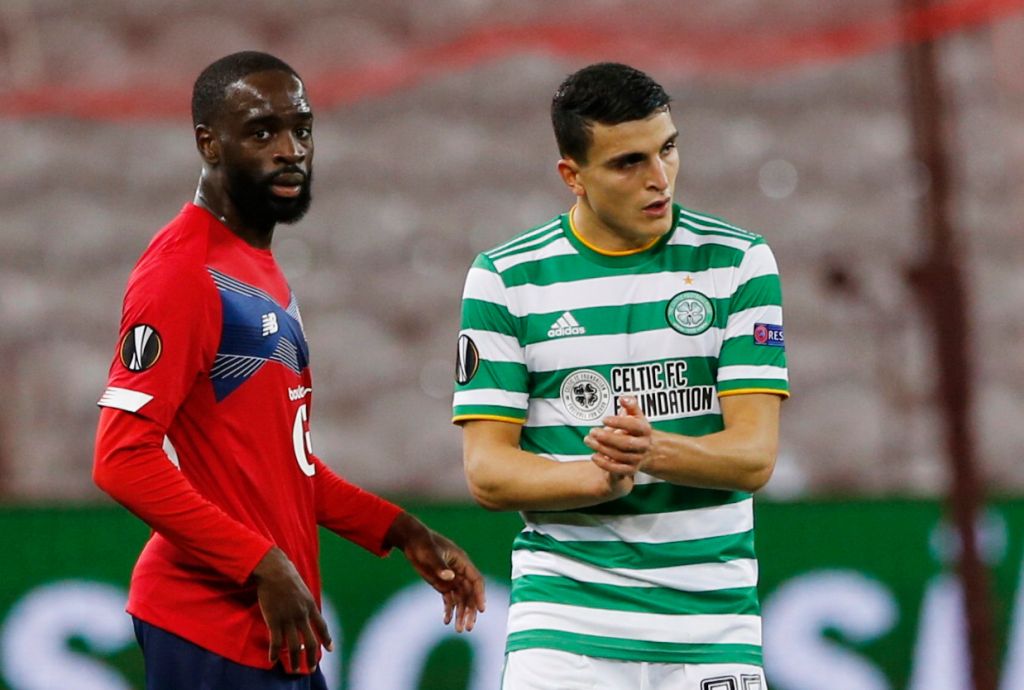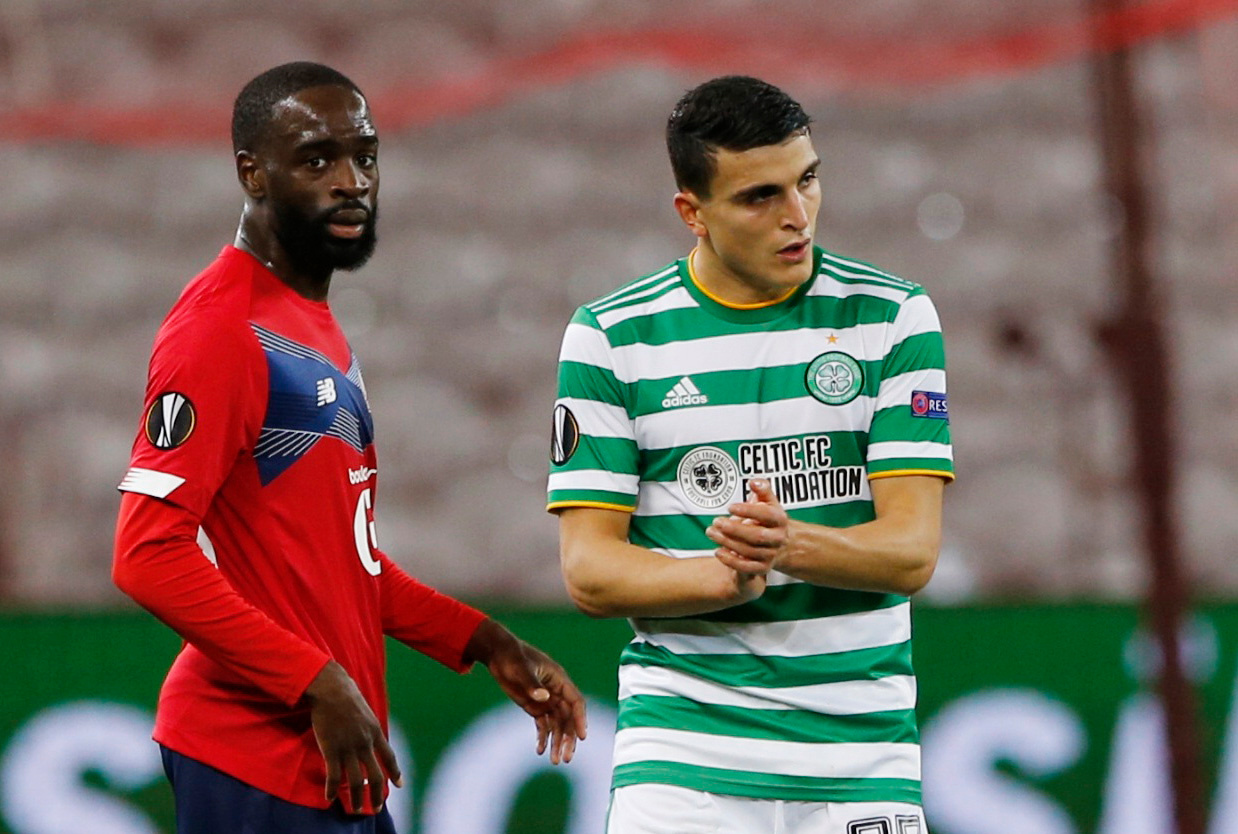 The only other concern in the 4-3-2-1 formation that Sparta Prague operate with. Celtic have struggled against sides well drilled in their shape within this formation and that is what we will face against Sparta Prague. That said it's a system that requires constant pressing and Prague may be able to do that early doors but with a lack of match sharpness it may be they'll tire enough to let lapses enter their game.
Composure could well be the key for Celtic. We need to be alert to the counter attack but even if it takes time to break them down, I think we will. I can see Celtic grabbing a couple of goals in the last 20 minutes to win this one but patience will be required.
Niall J