Celtic FC Women continue their quest for a Champions League spot this evening at Lennoxtown when they face Spartans in yet another vital SWPL1 match. K-Park is unavailable and the grass has been lifted at Celtic Park (no jokes about Lee Wallace visiting the Holy Ground) the game goes ahead at Celtic's training ground and if you've wondering where you're going to watch this one then the answer is you're not.
No TV access, no PPV, not on the BBC Scotland website, nothing. In fact you'll have to rely on The Celtic FC Women twitter feed for updates. This is a title race, sadly the only one Celtic have been involved in this season and surely this could have been broadcast for instance on the Pass to Paradise as a wee bit of, cough, added value?
Fran Alonso, the charismatic Celtic FC Women manager in his programme notes for this evening points out that there are few if any easy games in this league and that his side will need to be at their best to continue their brilliant run and secure another three points.
"The three points against Hearts put us in a good place to face a team who are always difficult," the Spaniard said, referring to tonight's opponents Spartans told the official match day programme. "They are very physical and aggressive – at K-Park we went in 0-0 at half-time, and in the last game it was 2-1 at the break, with them scoring just before half-time, so it is always very challenging. If we are thinking about resting players, Spartans isn't the right time because I can see a very even game.
"It's not easy. They are fighting with Hibs who are very experienced, but nothing means anything on paper. They are both fighting for fourth, so they'd like to take points from any of the top three. But our fight is to look for three points at Lennoxtown," The Celtic boss added.
"When we trained there it was on a very high quality pitch and it's very big so it suits our style of play. We are playing good football – it's impossible to play good football every game for 90 minutes, but looking at the last eight games it's been fantastic. We will try to show this mental strength and quality again," he added.
Alonso is clearly happy enough at latest 'home' game moving to a third venue in as many weeks with recent games bing played at Celtic Park and K-Park. "It means a lot to return to Lennoxtown, but it is very important to get another three points before the next game."
As @CelticFCWomen get set for tonight's visit of @spartansfcwomen hear from @FranAlonsoFA and @ChloeCraig6

▶️ https://t.co/FEFXj98A26 pic.twitter.com/WJpmEx6NiI

— Celtic TV (@CelticTV) May 19, 2021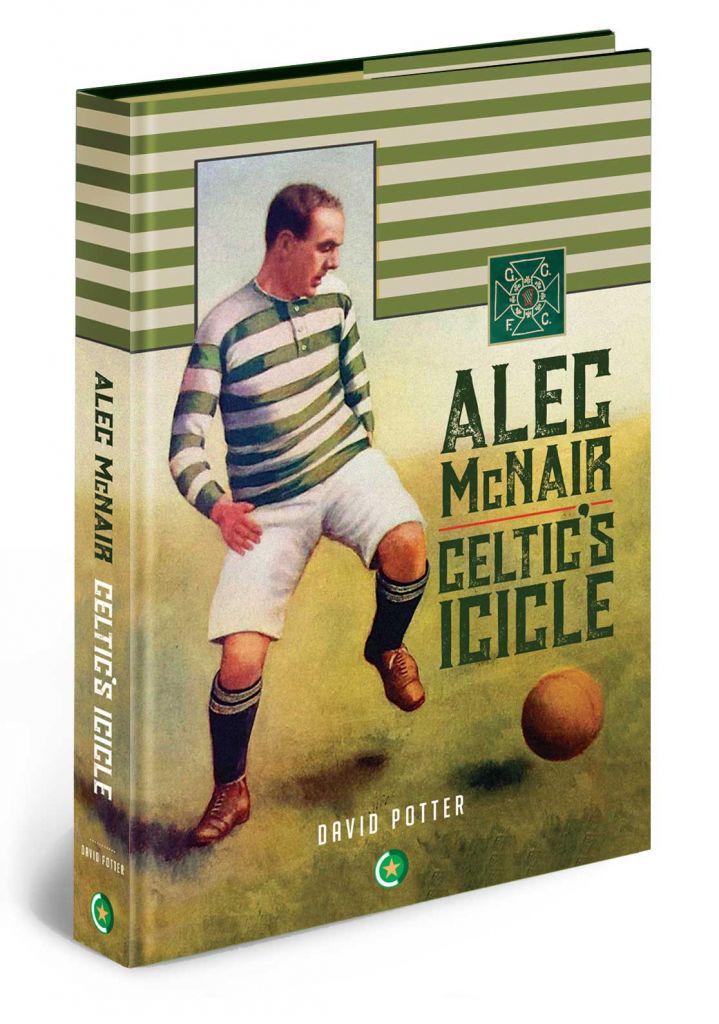 Alec McNair made over 700 appearances for the Hoops, captaining the club for a spell and winning a total of 34 major honours. In that sense he is a bonafide legend, but his role in the record breaking "Holy Trinity" and famous "Icicle" nickname cement his position in Celtic folklore.
A man who endured much trauma in his personal life, was initially rejected by Willie Maley, and worked in an important role during the First World War; McNair's tale transcends football. The fact that he managed Dundee, immediately after Patsy Gallacher's iconic goal against The Dark Blues, merely adds to the mystique of the story.
David Potter appeared as a guest on The Celtic History Podcast earlier this week (listen above). Throughout the episode, he discussed his latest publication and bequeathed listeners with some sensational stories about a man who ranks among the finest to ever pass through Parkhead's gates.
Received my copy of the new Alec McNair book by David Potter today 📗

It was also a great pleasure to contribute with my collage designs on both the front and rear of the hardback.

The books available on the link below 🍀👇🏼 https://t.co/D4j8iFcgEm pic.twitter.com/u8O02K77NQ

— Celtic Curio (@Celticcurio) May 17, 2021
Lovely to hear that the first advance copies of David Potter's excellent new book have now landed. Always a very special day.

This batch was posted on Saturday.

From West Dunbartonshire to Western Oz, and Milton Keynes to Massachusetts, the story of Alec McNair is being spread. pic.twitter.com/zuGU99SQPC

— Matt Corr (@Boola_vogue) May 17, 2021
The podcast is not to be missed. It is available on various platforms such as Spotify, Apple Podcasts, and Anchor FM.
To purchase your copy of the book, click on the image below.