BRENDAN RODGERS was in a reflective mood last Friday when he spoke to the media writing for the Sundays. The papers wanted to preview The Celtic v Valencia match in the Europa League at Celtic Park on Thursday night and The Celtic manager certainly gave them plenty of interesting copy.
Brendan is of course a great communicator, indeed he sees this attribute as being one of the main strings to his bow as a football coach.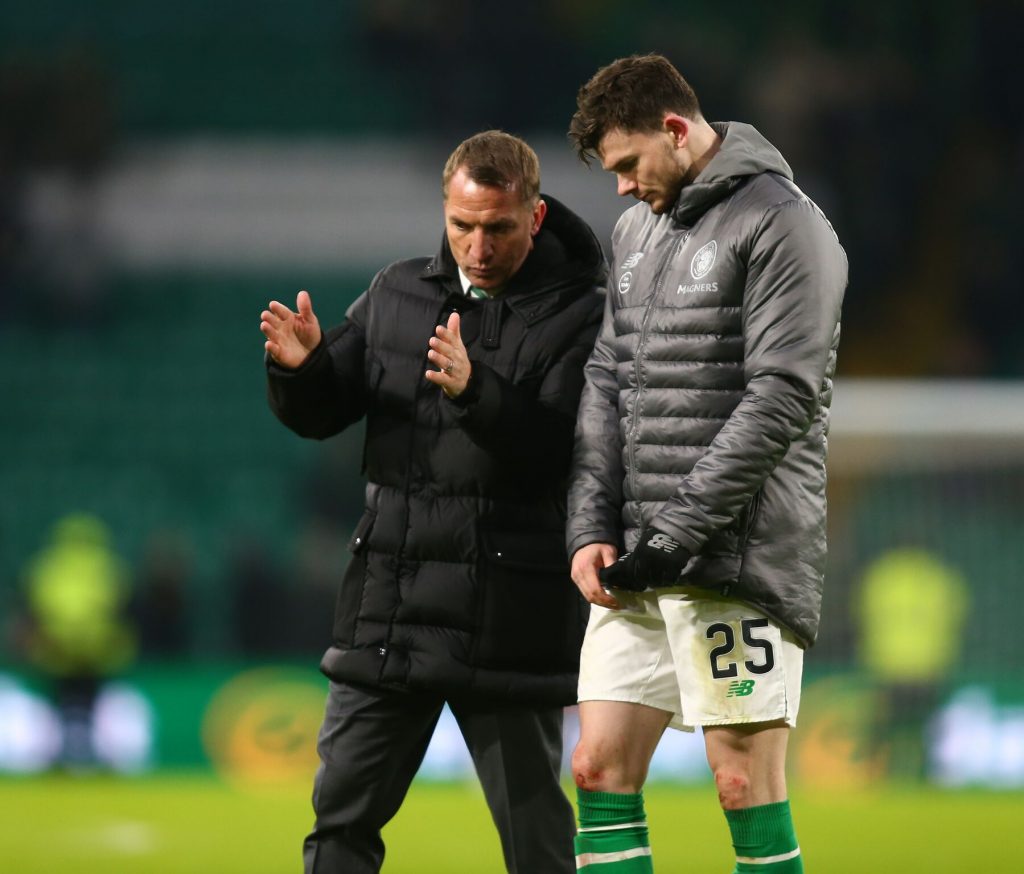 Rodgers, who left school in Ireland without too many qualifications to his name, to say the least, has gone on the make a real name for himself as a world class football manager. Yet if his achievements in the game are impressive, his desire and determination to learn not one but two foreign languages says a great deal about the philosophy of the man who always strives to be the very best in everything he does.
Brendan is now pretty much fluent in Spanish and is now busy learning French in his spare time – which is probably quite useful given the number of French speakers currently in his Celtic squad!
"If I could do two things in the world, I'd speak every language and I would play every musical instrument. Why? It's the ability to communicate," Brendan told the media.
"My Spanish is not perfect by any means," he modestly stated, "but when I set out it was to be able to coach in the language and to be able to speak and greet.
"I always think if you speak to someone in their second language, you speak to their head. If you speak in their first, you speak to their heart. I've always tried to let players see that.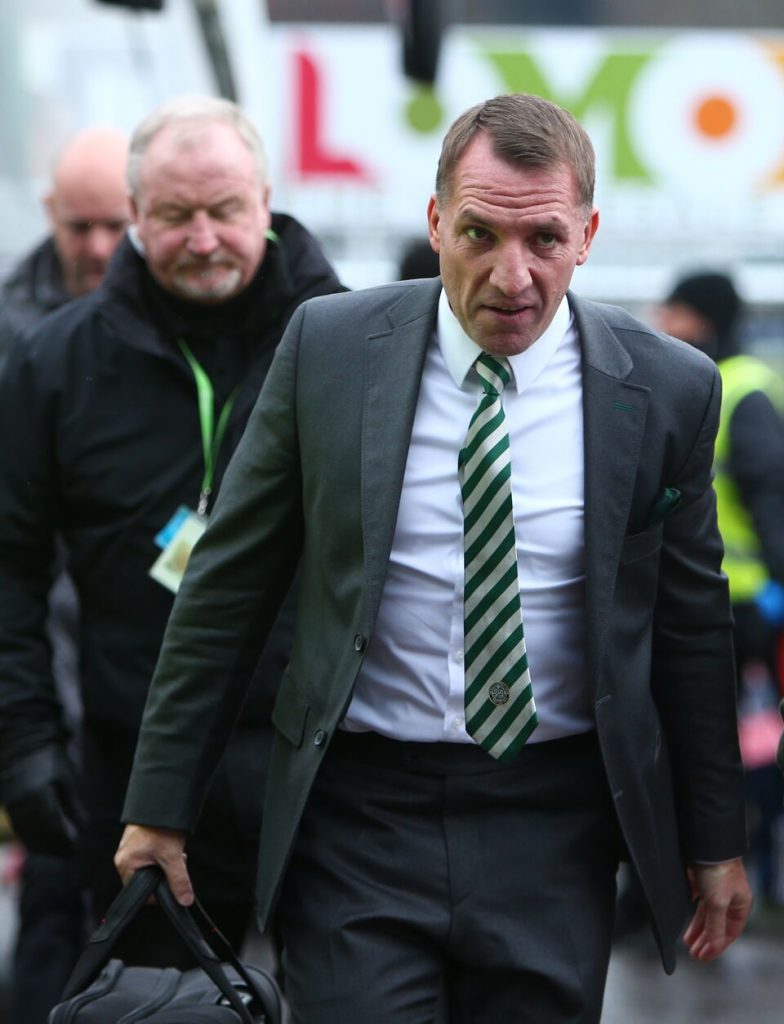 "When I was doing my academy director's licence I did my study on Valencia. Before that I'd been out as a coach and took a reserve Chelsea team there for a game. So I've always had good relationships there.
"It was brilliant and so refreshing to go over there and I'm still friends with my contacts from all those years ago. It's a beautiful city and I learned a lot. The hospitality with which they receive you is great. They were very open and there was nothing hidden.
"A lot of the players are surprised because normally us British people are a bit insular that way," Brendan said.
He also revealed how his Spanish came in handy recently when the club were working on the signing of Ukrainian winger Maryan Shved.
????✍️ #CelticFC have signed Maryan Shved on a four-and-a-half year contract from Karpaty Lviv!

The winger will rejoin the Ukrainian side on loan until the end of the season. ????????????

➡️ https://t.co/xi51jhpInG pic.twitter.com/j1mfgRy1Yd

— Celtic Football Club (@CelticFC) January 31, 2019
"Young Maryan, the player we've signed from Ukraine, was a great example of what language can do. He didn't speak English, I didn't speak Ukrainian but we could speak Spanish because he had two years at Sevilla.
"I always respected people who could just talk and flip into another language. People will tell you that you have to be in a country to learn a language and, while of course that helps, I realised you don't.
"I'd like to manage abroad, get out my comfort zone at some point over the next 20 years," Brendan revealed – and yes, he said 20 years not 2 so there is no need to panic!
Brendan turned his attention to the mouth-watering encounter on Thursday against Valencia – a club he knows well and respects greatly.
"They're the fourth biggest club in Spain behind Barcelona, Real Madrid and Atletico Madrid.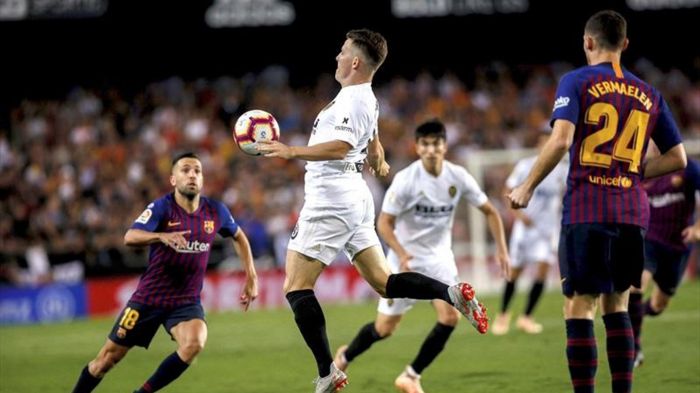 "They've had troubles in recent years and they have had a lot of draws this season but they've performed well. Look at their result against Barcelona (a 2-2 draw at the Nou Camp).
"We know the challenge we have, but we'll look forward to the first leg on Thursday and with the atmosphere we'll hope to get a good start," Brendan said.
"We expect to compete. Valencia are a great club with a great history but that doesn't give them 12 men. It's still 11 v 11 and we have to use this first leg as an opportunity and come out of it in a good place.
"It was a great achievement to get through the group and we can now draw a line under that. We are fresher and there's that buzz again, it's a knockout tie and you have to embrace the challenge.
"We don't want to talk about injuries. Those who have come in have kept the flow going. You miss good players, especially when you come up against top opponents. But we'll have a team that's very competitive and we're excited about that."
Also on The Celtic Star…
The Valencia file (Part 6) – The Canaries are 'bossed in France' by the Flying Flea
Sandman's Definitive Ratings: Celtic v You Again? Scottish Cup 5th Round