BRENDAN RODGERS has spoken about his admiration for Callum McGregor who must be on course to win the various Player of the Year awards at the end of the season.
McGregor has played more football than any other player in the European game this season and the standard of performance from The Celtic midfielder has been nothing short of outstanding.
Ahead of the Valencia game in the Europa League knock-out stage, The Celtic manager has been singing the praises of McGregor whose development in his time in the job has been one of the personal highlights for Rodgers as Celtic boss.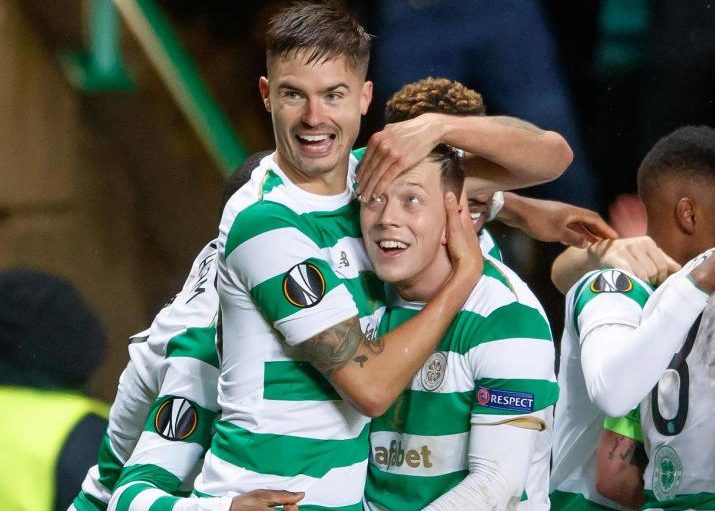 This time last year Callum was scoring a wonderful goal against Zenit St Petersburg at the same stage of the Europa League and that goal eventually meant that he was the only Celtic player to have scored in every competition Celtic entered last season – the three domestic competitions (including a stunner in the Scottish Cup Final) and also the Champions League group stages.
So what has Brendan being saying to the media about the player the supporters call Calmac?
"Callum is a brilliant player," Brendan said.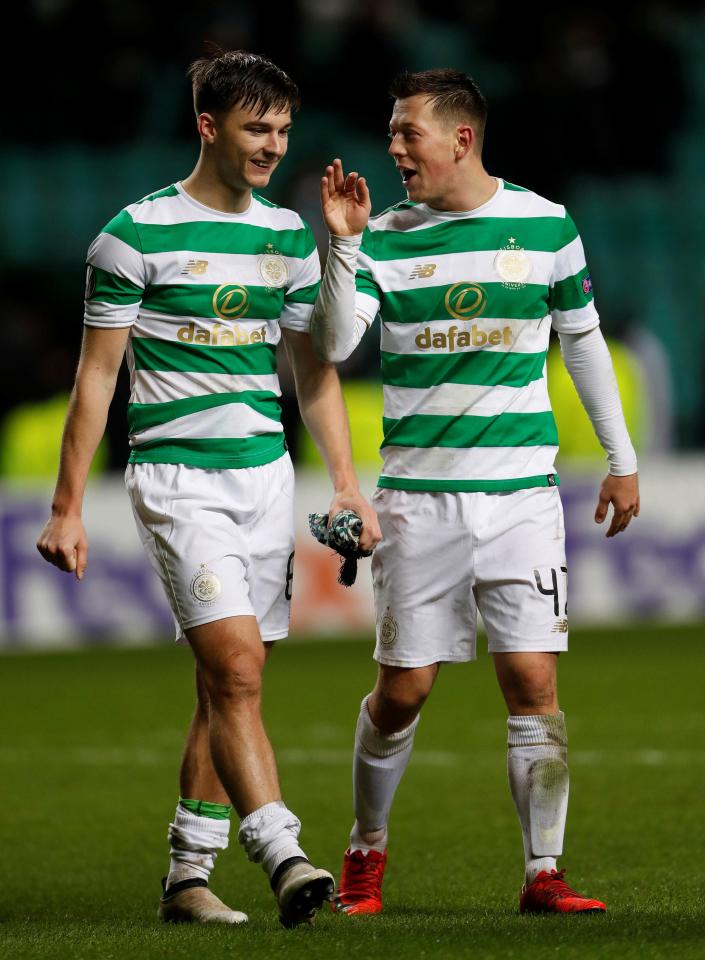 "He is such a big talent and I am happy that he is getting the accolades now.
"Sometimes, if you are not running about smashing into other players, you might not get the plaudits and recognition. But Callum's ability and courage to get on the ball, pass it and take it under pressure, are now being appreciated. He's a wonderful player to have.
"When I first came in to the club, John Kennedy told me all about Callum. He's played in his young teams and he'd seen him coming through. Early on, I could tell that 
he was technically gifted.
"It was then a case of Callum knowing that I had the confidence in him and wanted to extend his game a bit more.
"That was about having personality as there is a fine line with good players. They have talent but personality and belief can take you to the next level.
"I wanted to help him and give him confidence, and now you can see the personality in his play," The Celtic manager explained.
"He has confidence and ability, and now flourishes in every game. I have enjoyed watching the development of a lot of players and Callum is one of them.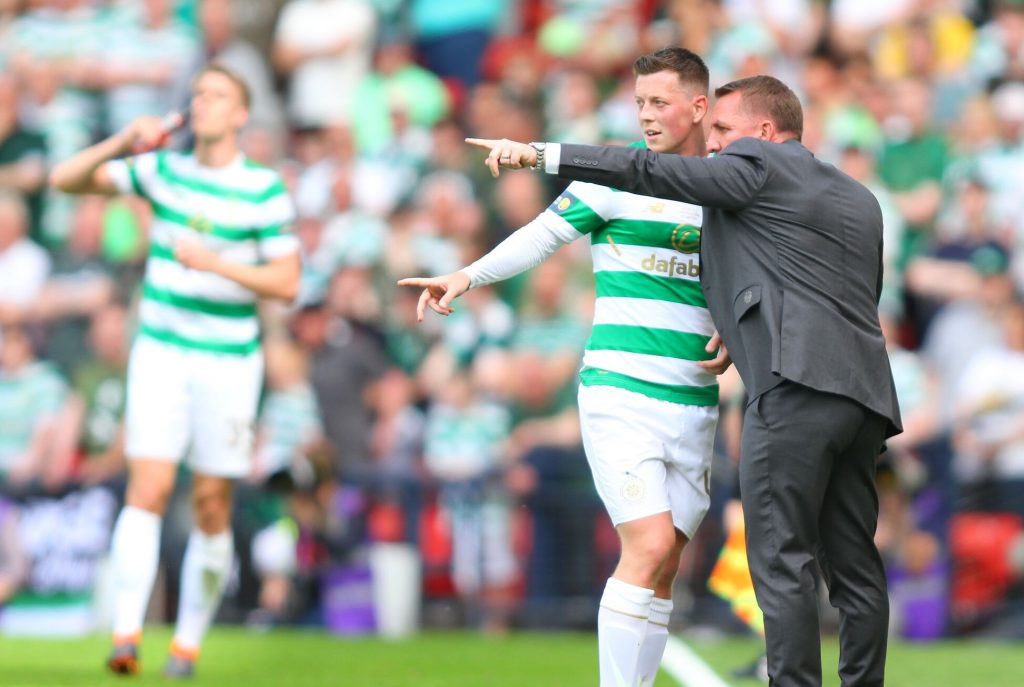 "People ask 'where's the talent?' in Scotland but look at a player like him –it's there. Callum does the basics well and has a level of excellence every day, which he takes into the games.
"The simplicity of Callum's game is all based on his view of the game. The really gifted players have a view on every position on the pitch. I can play Callum as a left-back moving inside, I can play him as a No 10 and he gets a goal.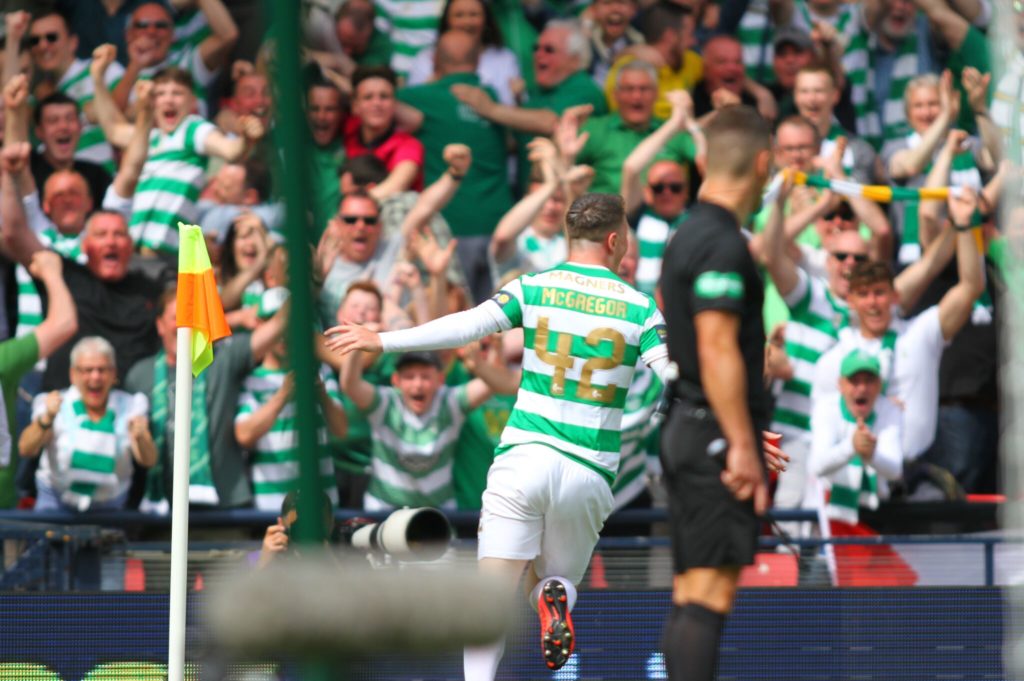 "I can play him deeper as a playmaker and he can play on the left, coming in to be the extra man in midfield. He just has this wonderful view of football – he gets 
it and understands the game.
"Callum also has this glorious first touch that sets him up whatever way he wants to go."
High praise indeed from his manager and every word of it deserved. What a player Callum McGregor has become!
Also on The Celtic Star…
Celtic v Valencia – Brendan eyes managing Abroad, but not yet!
The Valencia file (Part 6) – The Canaries are 'bossed in France' by the Flying Flea