With Celtic at 6/4 with the bookmakers today and theRangers at 9/5 it's fair to suggest the odd compilers only separation between the two teams ahead of the first Glasgow Derby in 10 months is Celtic's home advantage.
With Celtic knocked out the Champions League, apparently far from convincing in Europa League qualifying and yet to hit full stride in the domestic campaign, it appears to have given our rivals belief they'll emerge victorious on Saturday lunchtime. Where have we heard that one before?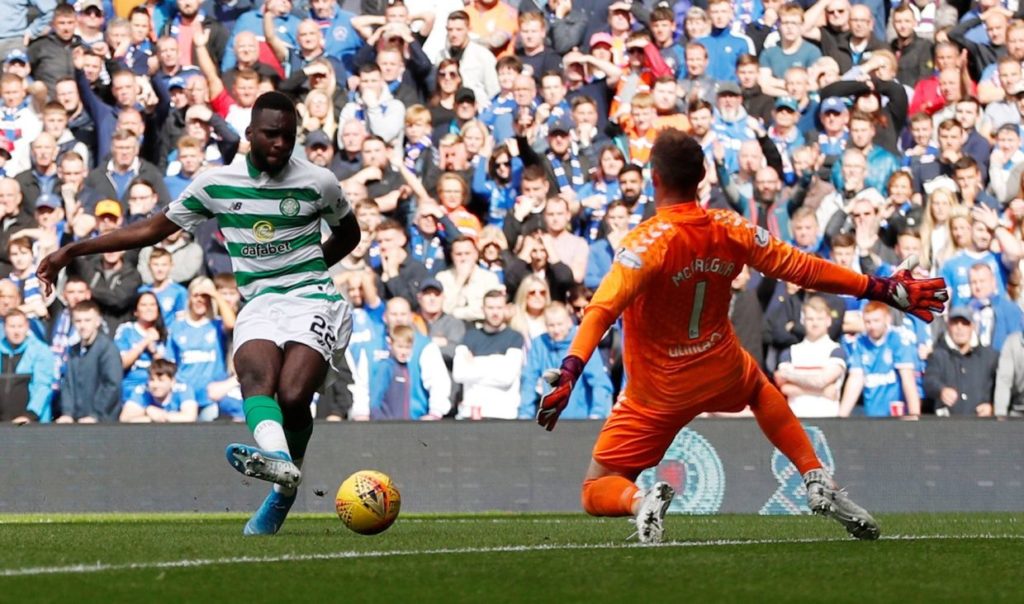 Probably in the first Derby of last season if memory serves. It's fair to say their fans were bullish, the bookies had them as favourites and the consensus in the press was theRangers only had to turn up to win. Indeed, one Daily newspaper's panel of (ahem) experts saw the sports team – all bar one – plump for a home win. Celtic were hit by the usual post Euro qualifying spate of injuries and it was a defence bereft entirely of Derby experience that headed to Ibrox to await their predetermined outcome.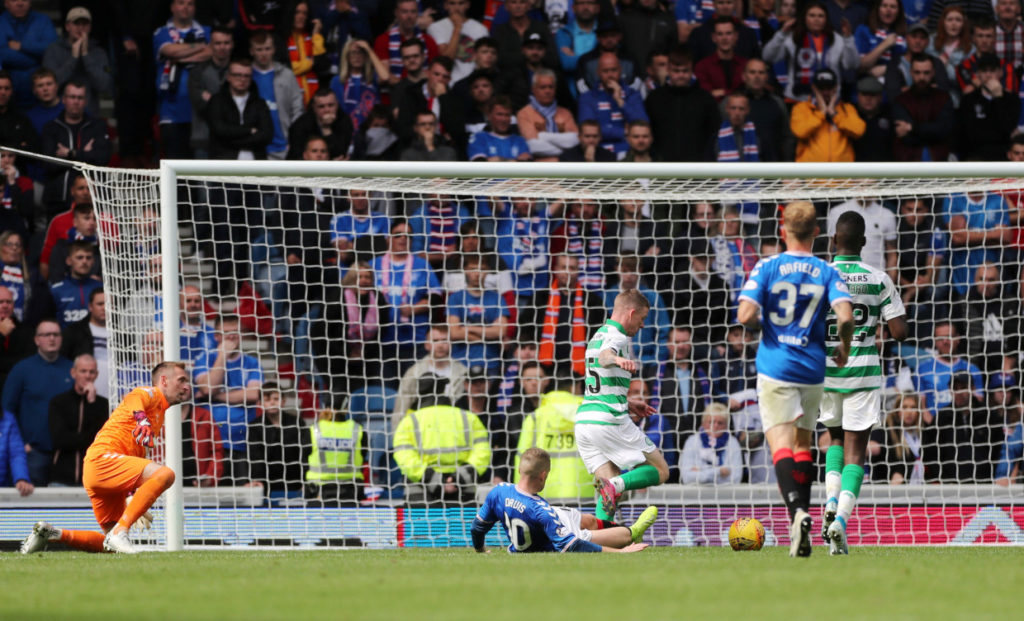 We'd had a build-up full of Neil Lennon's tactical ineptitude in comparison to Gerrard and his coaching team, how our card was marked and the best we could hope for was to keep the score down. One hack even predicted a 4-0 with for the Rangers. Déjà vu anyone?
How quickly the tables turned. One Odsonne Edouard Six Nations inspired kick to touch turned the Rangers defence and from that moment on they didn't quite have the tactical nous they had been lauded with pre-match.
Celtic played a far more direct game than expected, let the Rangers have the ball in central defence – satisfied they were poor in possession and passing from the back – the Celts closed the full backs Tavernier and Flanagan out the game. TheRangers had chosen to narrow their midfield and with the full backs redundant and playing without wide players, their strikers were starved of meaningful possession in dangerous areas as first Defoe fed off scraps for 60 minutes and the introduction of Alfredo Morelos for the last half hour made no discernible difference.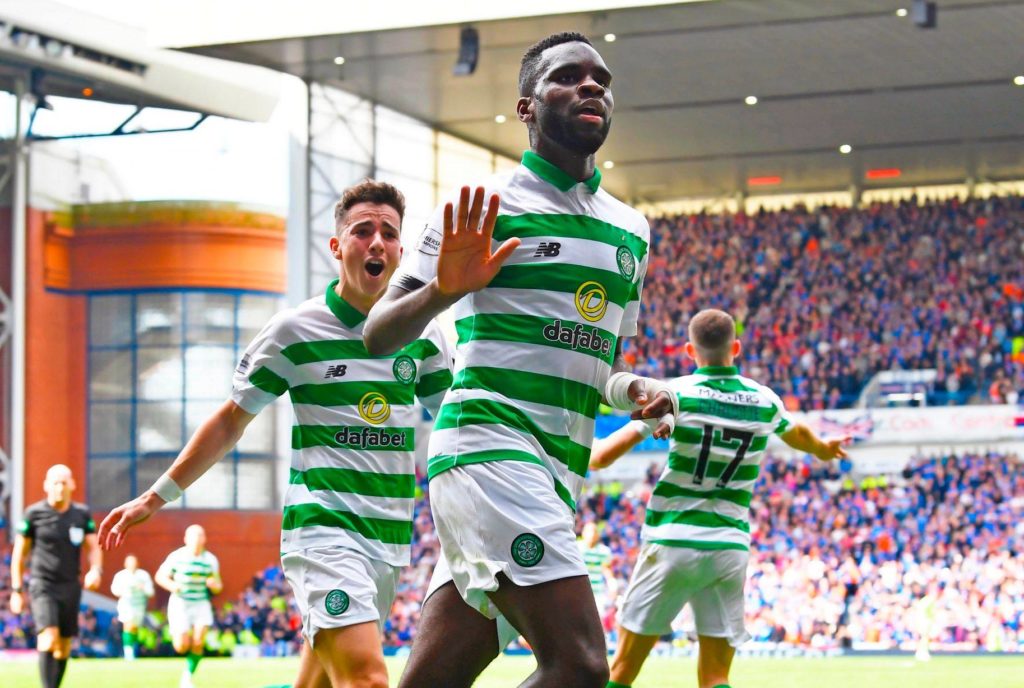 In 90 minutes, the match favourites summoned the grand total of two shots on target and Celtic outfought and outthought Steven Gerrard's men. By the time Odsonne Edouard had opened the scoring and encouraged the Rangers support to return to a sitting position, and Jonny Hayes added the final touch in injury time, Celtic had taught the Ibrox players and staff a valuable lesson. You can talk as much off the park as you like it's what you do on it that counts. Neil Lennon had won the tactical battle from the first kick of the match.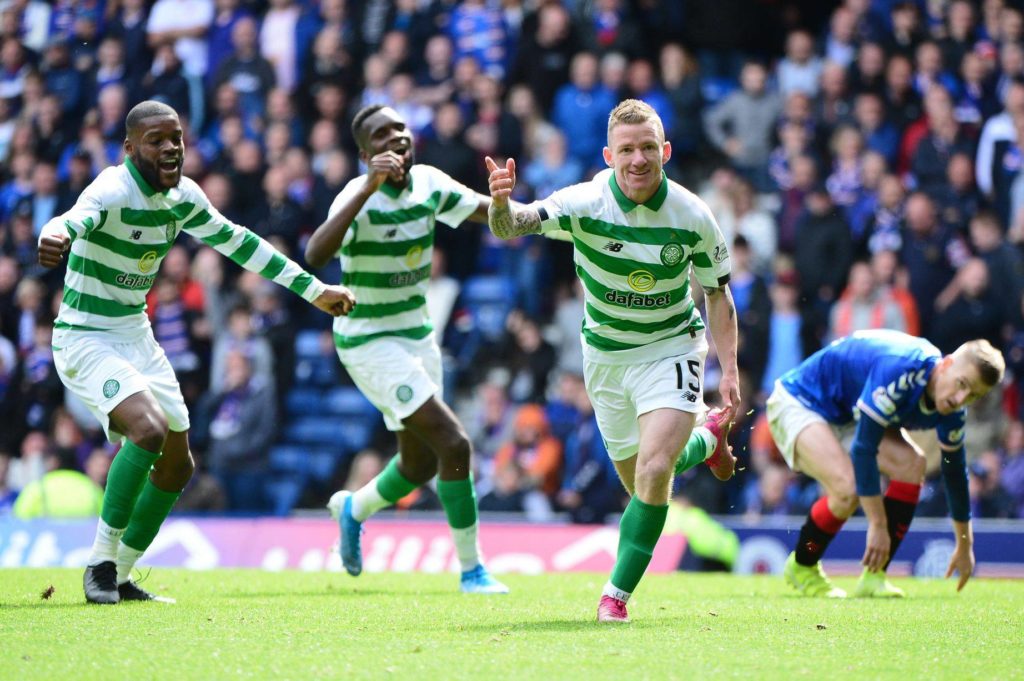 There are of course similarities in the build-up to this weekend's fixture. Celtic's demise has very much been predicted and once again it's the tactical advantage that Steven Gerrard brings to the table that will outdo Celtic on Saturday.
There is talk of a 'Covid Crisis' at Celtic, completely ignoring the strength in depth advantage Celtic have over their opponent. Celtic will – as things stand – be able to start with a defensive 3 of Jullien, Ajer and Duffy with wing-backs of the quality of Jeremie Frimpong and Diego Laxalt to provide the width, a middle three of Scott Brown, Callum McGregor and in all likelihood Olivier Ntcham and a front perming two from four from Leigh Griffiths, Patryck Klimala, Albian Ajeti and Moi Elyounoussi.
Covid 19 has indeed impacted on the availability of Celtic players this week, it has also highlighted the quality and depth of the squad Neil Lennon has assembled. Looks like that transfer window wasn't quite as bad as 'Champagne, I'm a right Charlie' made out.
And there is one thing in Celtic's locker that conveniently gets overlooked elsewhere, as it doesn't fit the narrative. A winning mentality. From manager to captain onto the majority of the players taking the field on Saturday, they have been there, they have done it and they have kept doing it, for up to nine consecutive seasons.
On the other side of the City it isn't so long ago theRangers captain was questioning his own charges mentality – in the matchday programme no less – as the players struggled to cope with the concept that football seasons don't end in December. If there are questions to be asked when it comes to coping with pressure, they should be laid at the door of Ibrox.
Celtic have a winning mentality banked. When things go wrong, when they go behind, when decisions go against them, when they are reduced from eleven to ten men on the field of play, Celtic call on those experiences. They have overcome adversity and prevailed before. Such a winning habit shouldn't be underestimated.
Bill Shankly had a famous quote from his time as manager at Liverpool. "At a football club, there's a holy trinity – the players, the manager and the supporters." All three aspects of that Trinity at Celtic have been over the course before. Can the opposition on Saturday really say the same?
The build-up to this game feels like a little bit of history repeating itself. And when it comes to history repeating a common theme emerges. I'm sure the pundits, the bookmakers and theRangers are just as aware of that as we are.
I know who my money will be on.
Niall J