Celtic simply must not be allowed to stop playing football of the order that we saw in the second half last night!
It was absolutely devastating stuff, and poor Hearts who had put up a reasonable performance in the first half (although, in truth, Celtic should have been more than 1-0 up) were simply swept aside by a Celtic team who showed everyone just how the game should be played.
Willie Maley "told them how to play football and made them the greatest of them all". So too must Neil Lennon. The news from Kilmarnock was a bonus, (and we mustn't read too much into it) but there was enough at Parkhead last night to suggest that Celtic will take some stopping, and I am even including the imminent Europa League games in that remark.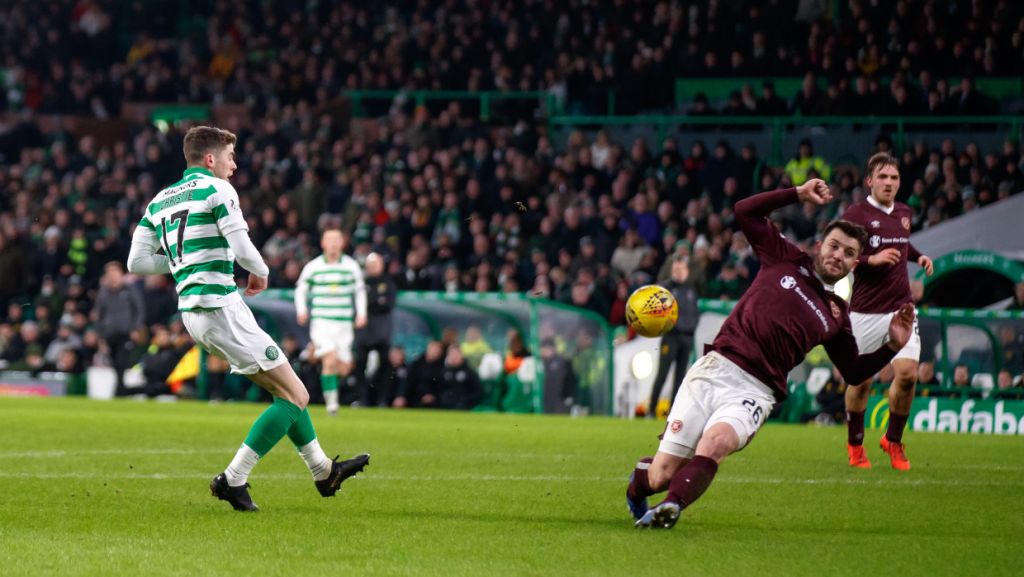 If we play like this, it is hard to see anyone stopping us, but confidence, care and composure are still required.
Our five goals, all good ones, were scored by five separate players, and none of them was scored by our recognised two strikers. Let's think of the implications of all this.
It means that we have at least seven potential goalscorers for any game! It is hard to say which goal was the best, but my preference would be for the Callum McGregor goal which was the culmination a great piece of teamwork. but I loved the way Ryan Christie took his after he had just come on.
And the headers? Well, Billy McNeill would have been proud of both and that is saying something!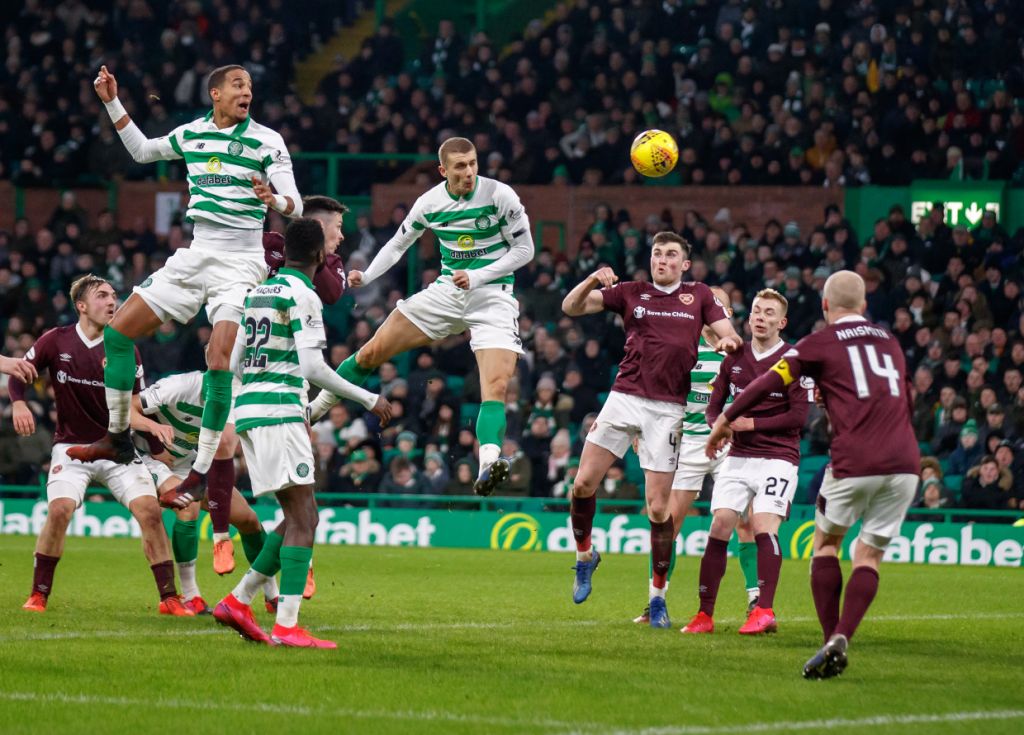 And once again, Callum McGregor gets my vote for Man of the Match, but he was hard pressed by Scott Brown, Olivier Ntcham and Greg Taylor whose best game for the club this was.
And I am really sorry for the pessimists and dismal Jimmies who take to Social Media to persecute a player. Who can they possibly pick on after last night's game?
The crowd was slow to gather (I understand there were a few transport problems) but they all enjoyed a tremendous night. Full marks to the Green Brigade for their support for Jackie McNamara – it is that kind of support which deserves success. Rarely have I seen so many happy faces leaving Celtic Park as I did last night!
Keep The Faith Jackie 💚 pic.twitter.com/m6H1jNTTAP

— North Curve Celtic (@NCCeltic) February 12, 2020
Our two bugbears lived up to their reputation. Steven Naismith did his usual stirring, and I shall scream if anyone tells me again that he really is a nice guy off the park!
And of course, Willie Collum would not be Willie Collum if he didn't give a quota of awful decisions – in this case by failing to take stronger action earlier against some of the coarse Hearts challenges. The man who did see red, deserved to. But there were others as well.
Hearts? Oh dear! They may yet avoid relegation, but that is about all that can be said in their favour. No-one likes to kick anyone when they are down, but there is little that can be found to cheer up a Jambo this morning.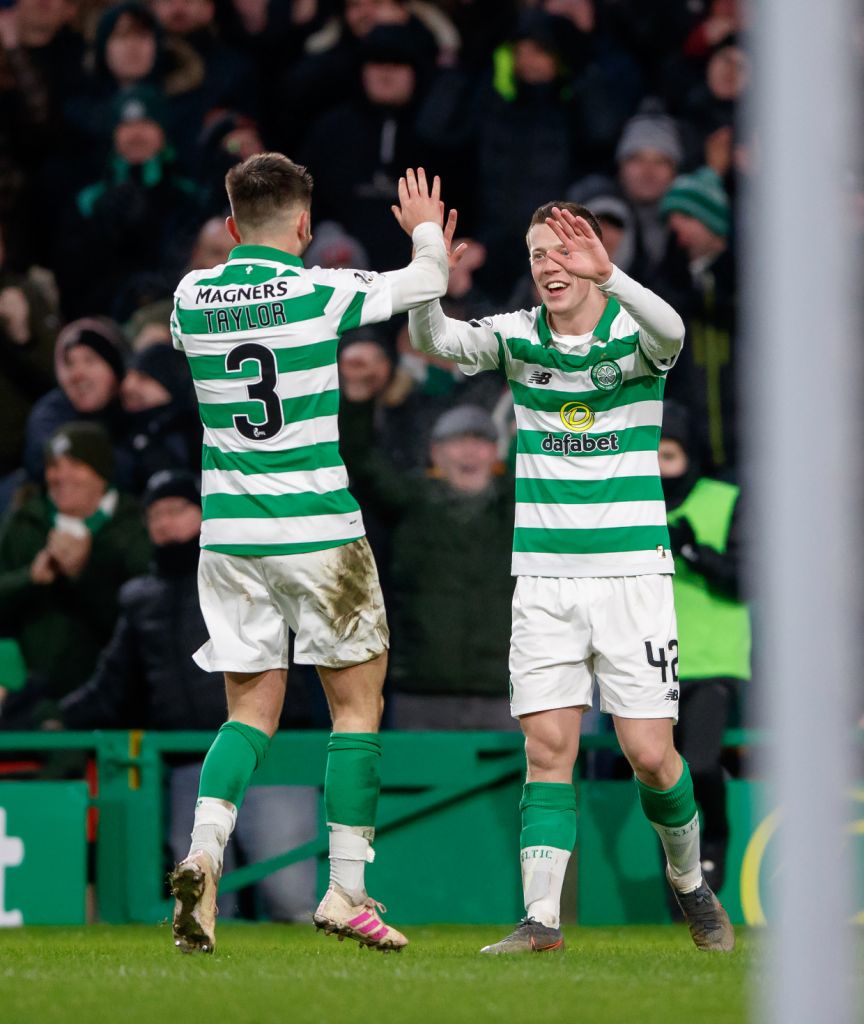 And so to Celtic. Neil Lennon now has a difficult job. He must defuse any idea of overconfidence because games still need to be won. He must keep players motivated, and he must get them to retain their appetite and hunger for the ball that we saw last night.
The team are clearly enjoying their football at the moment, and the crowd are enjoying watching them. It is now the test of Neil Lennon's managerial and tactical ability to ensure that we keep seeing football of the quality, played with speed and enthusiasm, elan and panache.
Pittodrie beckons on Sunday.
All right, it maybe does not hold the terrors that it once did, but Pittodrie is still formidable. Let us not throw away our advantage by underperforming in the snowy and windy North East. We all know that Aberdeen are due a good result against us sometime. Let us delay that unhappy event. Let us not underestimate the desires of Derek McInnes and his moany and angry fans. Let us keep winning!
But thank you, Celtic, for last night.
David Potter
Help raise money for Celtic Youth Development by joining the £1 weekly lottery and you could win up to £25,000 – just click on any one of the photographs below to join. Lots of our readers have already done so and they're now doing their bit to help fund Celtic Youth Development that can deliver the stars of tomorrow and beyond. And you might even win a few bob too!