Scotty Sinclair will rush from the Preston training ground tomorrow morning to get back home so that he can, like every other Celtic supporter, sit down to watch the Glasgow Derby in the comfort of his own home.
The former Hoops star may have left Celtic but Celtic certainly will never leave Scotty after those three wonderful, magical seasons playing for the club. Sinclair became a huge fans hero, basically straight from his debut at Tynecastle in August 2016, when he came off the bench to grab a sensational winner in what turned out to be Celtics historic, Invincible, Treble winning season.
Scotty Sinclair scored in his first game against theRangers at Celtic Park in that 5-1 victory in September that year and followed that up by grabbing the winner at Ibrox on Hogmanay 2016.
But tomorrow he'll content himself with a comfortable spot on his sofa and cheer on the Hoops – and he's confident that the Bhoys will deliver the goods for the armchair faithful.
"We're playing Cardiff on Sunday, so I'll be straight off the training ground to watch the game," Scotty told Scottish Sun. "It will be a quick exit for me! I'm looking forward to it.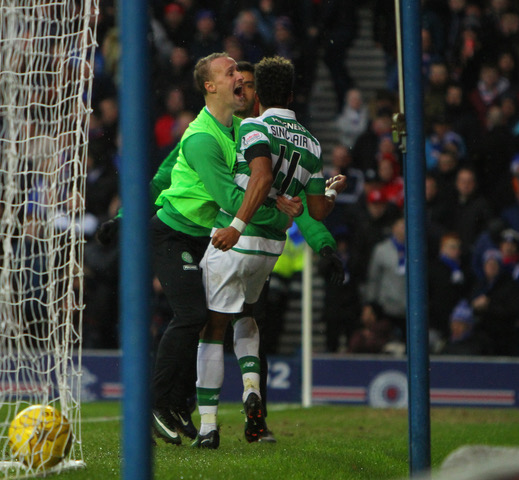 "I'm not a Celtic player any more but I'm most certainly still a Celtic fan," Scotty Sinclair said. "That goal at Ibrox right at New Year when we won 2-1 in my first season, that one might just be the one that stands out for me. It was so important and it was just an amazing way to end the year and go into the break."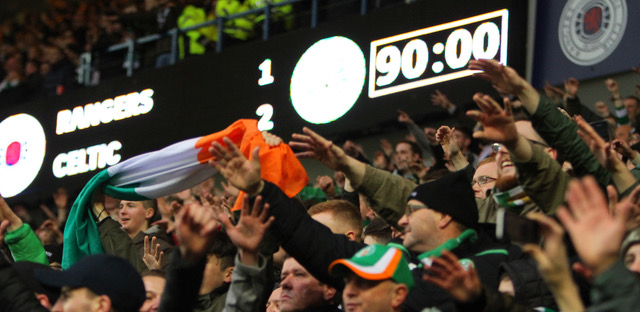 Scotty was one of those players who thrived in these games against theRangers, the Celtic fans have a name for them: Skelpers. "I loved those games. I loved the intensity and I loved everything around them — the build-up and the feeling coming off the pitch after winning.
"I left a dressing room that knows that feeling well. You can be sure that the likes of Scott Brown and Callum McGregor will have whoever starts the game well aware of how big it is. But players understand a game like this instinctively.
"You hear so many ex-players talk about the fixture and, deep down, no matter who starts the game, they know how big it is."
One thing that Scotty Sinclair struggles to get his head around is this Glasgow Derby talking place in an empty Paradise without the backing of the over 58,000 Celtic fans being their to drive the team on and create perhaps the most special atmosphere that there is in football anywhere.
"I can't quite imagine that. People tell you what to expect in a game like this, but you don't get it until you're actually there, in that moment. I remember the first time for me when I walked out of the changing room for the warm-up, the place was packed. Both sets of fans were in and it felt like the place was absolutely rocking long before kick-off.
"I feel for players who don't have that experience because the atmosphere is such a big part of it. It's a shame for the fans too because they have such a key role to play in these games."
And a prediction from Celtic's Invincible  legend?  "Celtic will win. They have great players who know what it takes.
"I loved my time at Celtic. They were the happiest days of my career. In a perfect world, I'd have got the chance to say my goodbyes to the support as they were incredible to me. I won everything I could at the club, individual honours, and it all means the world to me. I've left Celtic but I'll never lose my affection for them," Scotty Sinclair added.