Coronation Cup Final – Celtic 2 Hibs 0  – 20 May 1953, Hampden Park (attendance 117,000)….
CELTIC defied all the odds to lift the Coronation Cup on this day in 1953. A crowd of just over 117,000 piled into Hampden to see the Battle of the Greens as both Celtic and Hibs had reached the final, seeing off Rangers and the best that England could muster.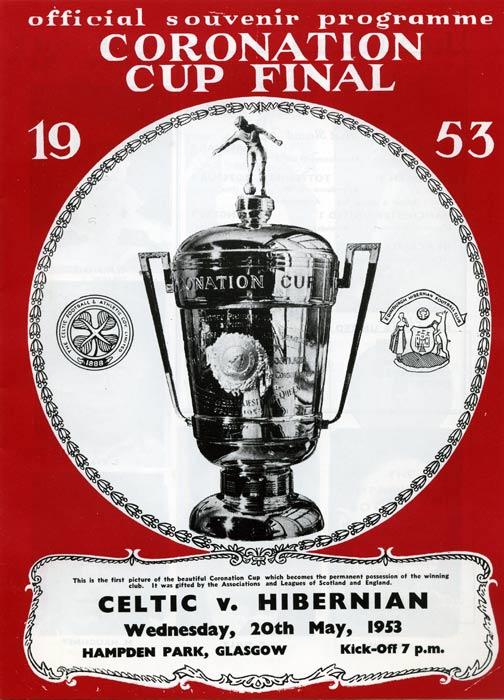 Hibs had a fine side and were the overwhelming favourites with their 'Famous Five' forward line tipped to be too hot for Celtic to handle. And Celtic's chances seemed even more remote when news broke that talisman Charlie Tully, injured in the semi-final, hadn't made it and would be replaced by Willie Fernie.
The Celtic team was Bonnar, Haughney, Rollo, Evans, Stein, McPhail, Collins, Walsh, Mochan, Peacock and Fernie.
Yet Celtic were the better team in the first half and went in at the interval a little unlucky to be only one goal in front. And what a great goal it was too – a 30 yarder special from Neilly Mochan!
Hibs fought back in the second half but the Celtic keeper John Bonnar was in fine form and denied the Easter Road forwards time after time to keep Celtic ahead.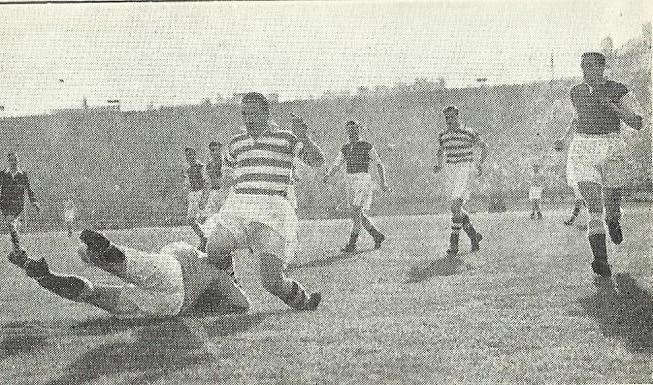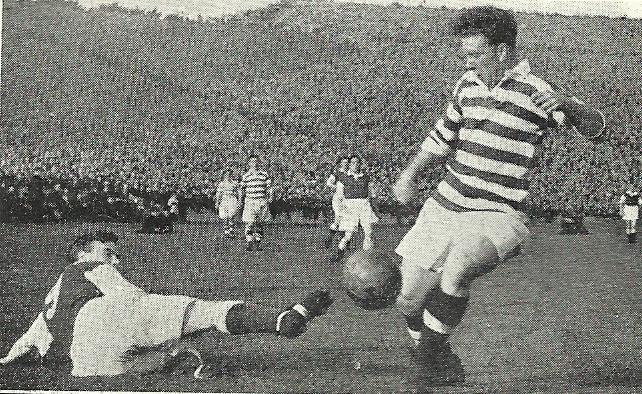 And as Hibs got increasingly desperate Celtic hit them on the counter and Jimmy Walsh scored a second to make sure that the green and white ribbons on the Coronation Cup would be from the East End of Glasgow and not Leith.
And the delighted Celtic support made sure that the story of our Coronation Cup win would be passed down through the generations through this wonderful song…
Well Coronation time was here, 53 that was the year, Another four from England met their doom…
Celtic Curio turned the focus on the 1953 Coronation Cup Winners by creating a mock-up of a sticker album page. Would be class to put this together with all the significant Celtic sides of our unbroken 134 year history – One Club Since 1888 and all that…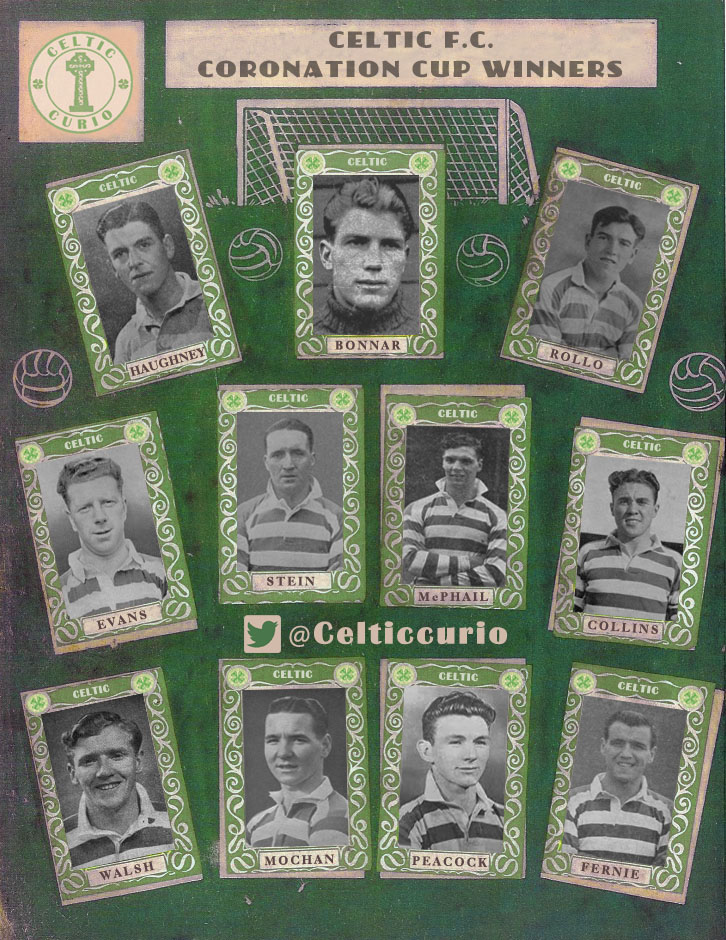 THE CORONATION CUP FINAL, 20 MAY 1953…
If you do the Tour at Celtic Park you will see the Coronation Cup which is displayed proudly and permanently in the boardroom at Celtic Park, if you're lucky enough to get MATT CORR as your tour guide ask him about this game and his experience behind the goal as one of the ball boys.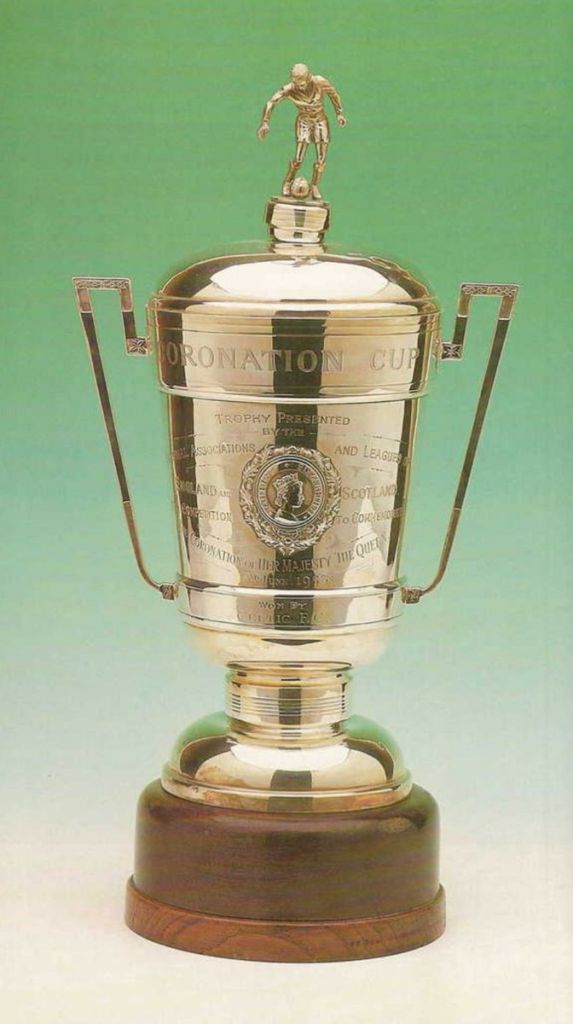 Coronation Cup winner Willie Fernie is the subject of the latest brilliant Celtic book published by Celtic Star Books. Willie Fernie's biography, written by Celtic historian David Potter, also of this Parish is out now and you can order your copy below…