As we entered the final day of the transfer window back in August last year, Celtic were in the process of assembling the final pieces of the jigsaw to create a squad capable of challenging both domestically and in Europe, in what was an extremely busy day for comings and goings at Celtic Park.
After we said farewell to Leigh Griffiths and welcomed Giorgos Giakoumakis, the next to follow was one that really excited the fans as Ange Postecoglou signed winger Jota from Portuguese side Benfica on a season-long loan with Celtic crucially having an 'option to buy' clause inserted.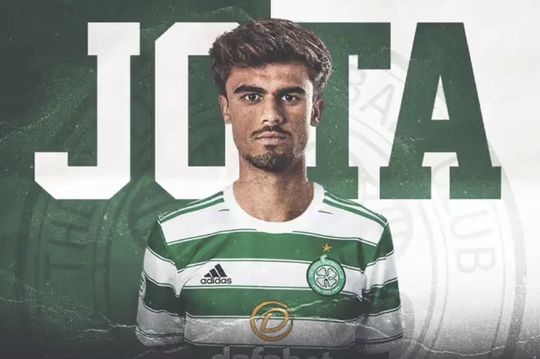 In his first interview with the official Celtic website, Jota had this to say regarding the type of player he is and what the fans can expect to see from him in the future:
"I'll try to play football to score goals, to make assists and to put smiles on the faces of all of the Celtic fans. I will be very motivated to do that. It's a very important club and I'm so happy to join it.

"In the four positions up top – left wing, right wing, as a number 10 or as a striker – I can play wherever the coach wants and I'm ready for anything. I prefer the left side, but if I have to play in another position that's fine with me too."
It was felt at the time that Celtic had pulled off a real coup getting the talented young winger to come to Glasgow, especially with the added bonus of having that 'option to buy' clause, something that many thought was highly unusual as Benfica are notorious for their shrewdness regarding transfer business.
Jota made his debut on the 11th September in the 3-0 home win over Ross County. He played the whole 90 minutes even though after the match manager Ange Postecoglou stated he hadn't planned to keep the winger on the pitch so long but due to others picking up knocks he was forced to. Jota showed decent movement throughout, however overall it was a quiet enough debut.
It was in his next game though that we got to see exactly why the Portuguese star was so highly rated. He was excellent in an all action display against Real Betis in Spain, showing his speed, trickery and technical ability on top of supplying a wonderful cross for Celtic's opening goal.
Throughout the Europa League campaign Jota showed us what a talented prospect he really was. During the group stages he played 5 times, contributing 2 goals and 2 assists. A particular highlight was that unbelievable 60-yard defence-splitting pass in the game against Ferencvaros at Celtic Park, which set up Kyogo to score a stunning goal. It was the type of pass only the top players can execute and proved we had a player on our hands capable of reaching that level.
Jota really started becoming a Celtic fan favourite when, after having already dropped points in the two previous league matches against Livingston and Dundee United, Celtic looked like dropping more for the third straight time against Aberdeen at the start of October. That was until our Portuguese winger popped up late in the game with a crucial winner that sent the away fans at Pittodrie wild with jubilation. Aberdeen must have been sick of the sight of Jota by the end of the season, as he ended up scoring 4 times in 3 matches against them, providing the winning goal in two of those games.
Jota was flying during the first half of the season where he predominantly played on the left wing, making his mark in all competitions until he became yet another Celtic player to fall foul of a hamstring injury which kept him out basically the whole month of December, cruelly ruling him out of the League Cup final where Celtic picked up their first silverware of the season. Up until that injury he had scored 8 goals and provided 6 assists showing he had become one of our most potent attacking threats.
When football returned after the winter break, Jota was thankfully ready to come back into the team, making his first appearance as a late substitute in our first game back against Hibs. The reception he received that night when he entered the pitch was tremendous, showing exactly how much the Celtic fans missed him during his time on the sidelines.
I thought it took him a while after his return from injury to fully get back to the level he was producing before pulling his hamstring. It felt like he had lost a yard of pace and didn't seem to be influencing games as much as he had done previously. Apart from the Aberdeen game were he scored twice in a 3-2 win for Celtic, I felt he was rather subdued over the next few weeks.
By about March however Jota was returning to the sort of form that we knew he was capable of, looking sharper and influencing games more often. By this stage Ange Postecoglou had started utilising him more on the right wing as he and Daizen Maeda periodically swapped positions.
He was back in full flow by the time the top six split happened and during those last 5 games provided 3 goals and 3 assists to help Celtic wrap up the league title. Most important of all those goals was the one that gave us the lead at Ibrox, a draw that day pretty much sucking the energy out of theRangers title challenge.
As the season ended Jota finished with a total of 13 goals and 14 assists over 40 games, a fantastic return from the Portuguese winger. He had become a absolute fan favourite and with the end of the football, came the start of the Jota transfer drama. Well in all honesty the transfer talk had already been going since about September with the 'option to buy' clause in his loan deal becoming a daily focal point for both the Celtic fans and the Scottish media.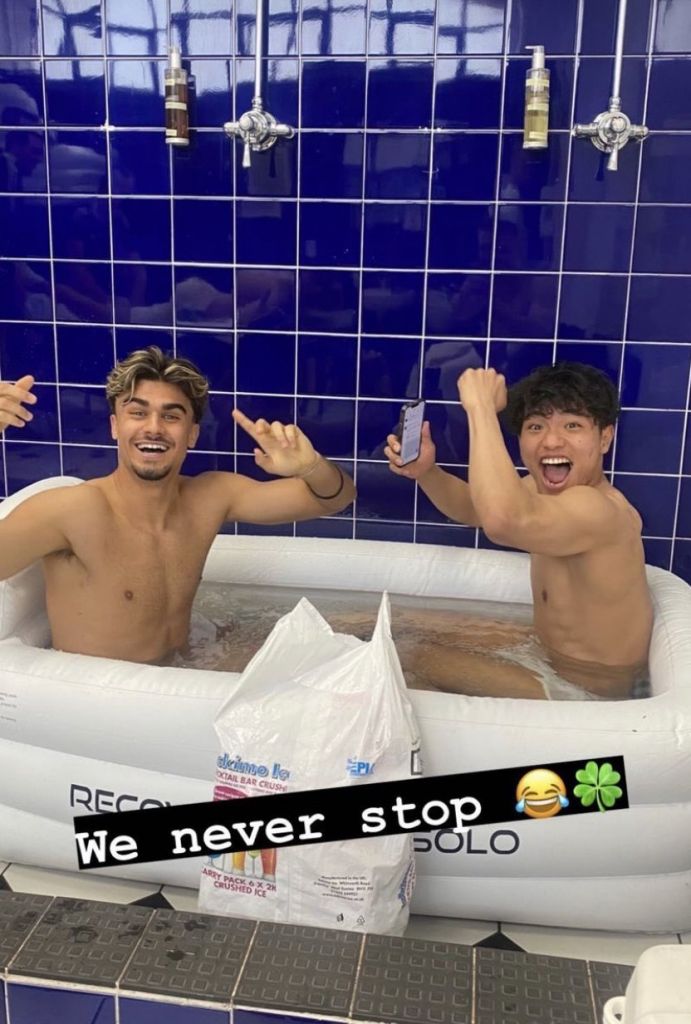 The Scottish media have loved this story from the outset. Knowing how much the Celtic fans loved Jota they put the story out back in January that Celtic wanted to conclude the deal during the winter transfer window. I doubt this was ever on the cards as the loan deal was for the season at which point the option to buy clause would be discussed.
This theory however gave them the ammunition to create a new narrative when no deal was announced in January. Suddenly Jota had been spotted back home at Christmas, hardly groundbreaking stuff, but seemingly Benfica were in his ear and he was leaning towards returning to Portugal in the summer and furthering his career at his hometown club. I didn't believe a word of it.
In this situation would a young player who is adored by the fans of his current club, someone who enjoys playing the type of football Ange Postecoglou demands, with the carrot of impressing on the grand stage that is the Champions League dangling in front of him really want to return to the club that thought him surplus to requirements less than a year ago? I couldn't see it. I also knew that the Scottish media would love it if he turned Celtic down. They knew he is an incredible footballer who will make Celtic a fortune when he finally moved on from Celtic Park.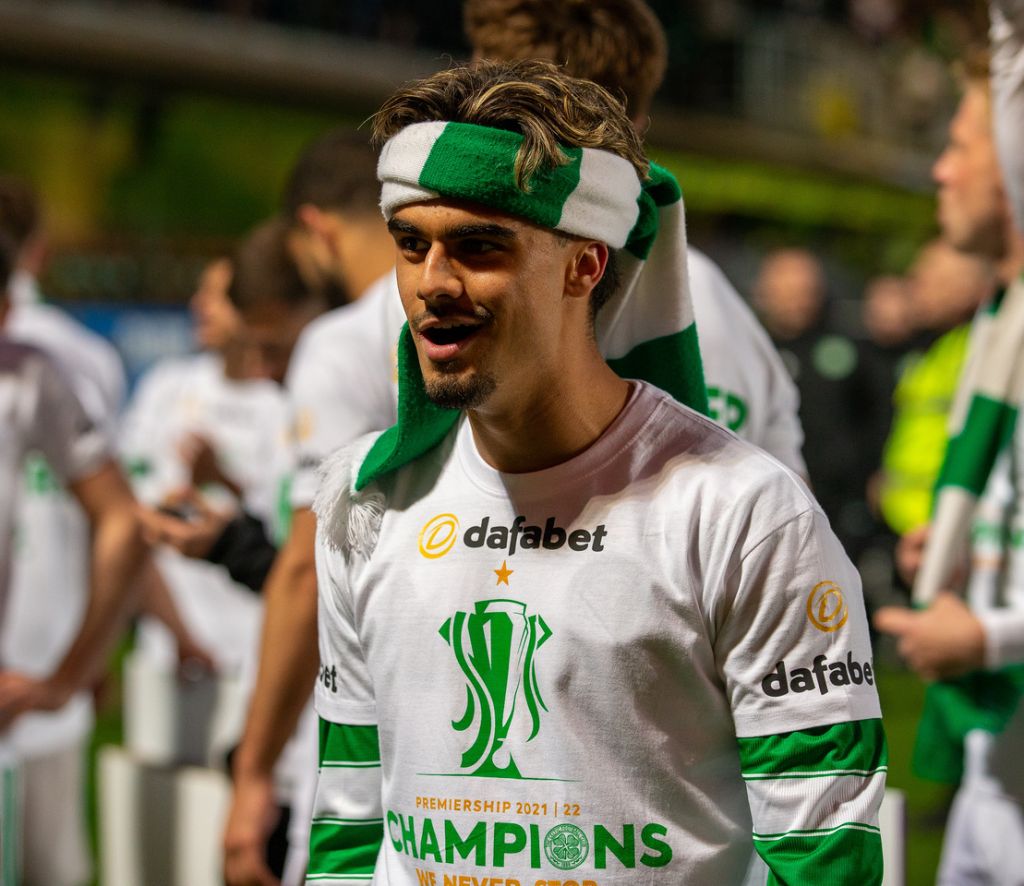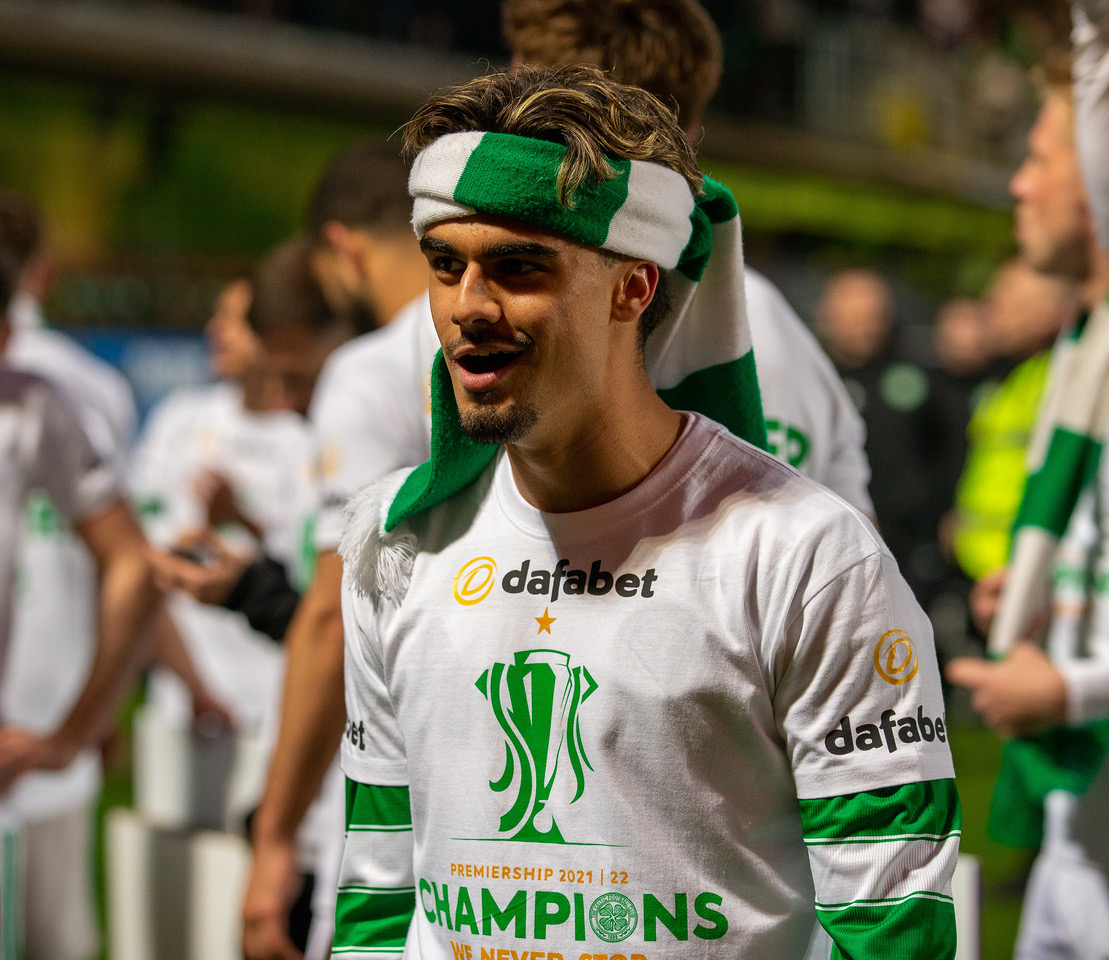 Well from today it's now official. Jota has put pen to paper on a five year deal which is an incredible bit of business on Celtic's part. Jota confirmed what most of us believed, he loves the club and the fans as much as we love him and this isn't just lip service, he has proved it by signing such a long term contract, one that will not only see Celtic get the best years out of the player but also secure a hefty transfer fee when he does decide to seek a different challenge.
In conclusion, Jota was everything we hoped he would be last season. A winger with a bit of everything. He provided not only a hefty amount of goals and assists, he also dazzled the Celtic faithful at times with speed, trickery and flair. Celtic fans absolutely love players who are capable of raising them from their seats and Jota is certainly one of those.
I will be awarding Jota a 8.5/10 for his efforts last season. Today's news regarding his permanent signing will have every Celtic fan excited about what he has in store for us in the future. The player himself will be looking forward to tasting the Champions League for the first time next season, it's the perfect stage for a talent such as his.
Conall McGinty