I am going to differ from conventional wisdom about this one! I have read all about how good Rangers were, and how lucky we were – something that comes from Celtic sources as well as Rangers ones. I prefer to concentrate on how cool, organised and totally professional Celtic were.
We scored one goal, and they scored none. "Facts are chiels that winnae ding" says Robert Burns, and correct me if I am wrong, but I am pretty sure that I saw Scott Brown go up to collect the Scottish League Cup! It was the fourth year in a row that this has happened, and the 19th time overall. I'll say it again, Celtic won the Scottish League Cup. Deservedly!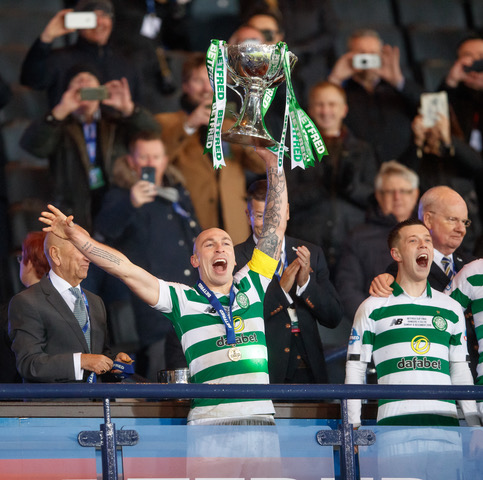 I say this because last night Steven Thompson on the BBC programme in particular (the level headed Michael Stewart was far better in his assessment) tried his level best to tell us how good Rangers were and actually to even try to imply that Rangers maybe actually won it! The Celtic goal was offside (Oh! Dear Me! Funny that nobody noticed it at the time!) and the South American genius had dreadful bad luck with that penalty. (Awhh! Diddums!) Not only that, but it is only a matter of time before Rangers build on their success yesterday and take over the Premier League. Did Steven Thompson once play for Rangers, by any chance? You are such a perceptive analyst when you talk about St Mirren and Dundee United and your other former teams, but last night was far from objective punditry.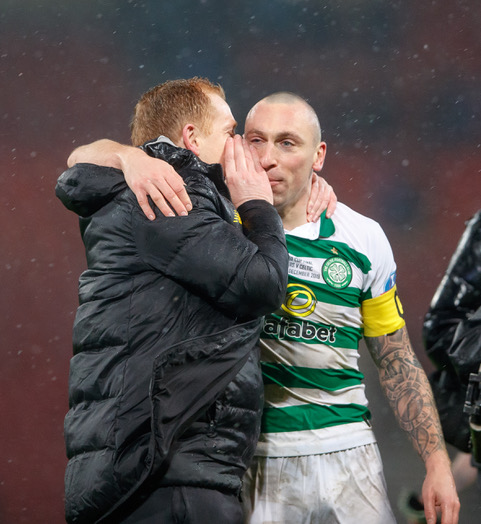 Let's get the negatives out of the way first. The weather was absolutely dreadful and an eloquent testimony to the wisdom of those in the Scottish League who think December is a good month for a Cup Final. (Who told them that, by the way?) Hampden is not a great ground with grossly inadequate toilets (Have you ever been "bursting" at half time at Hampden?) and if your seat is low down, (as mine was) you don't really get a great view, do you?
But let's talk about the team we love and of whom we are so proud this fine Monday morning. (Ten trophies in a row is not too bad, you know, especially as we were told all last week how good Rangers were). After an indifferent first half, our Manager made the correct substitution and we got a goal from a well taken set piece. Then a serious blow with a foul that was made much of and young Jeremie had to face the long walk thanks to that silly rule enthusiastically enforced by a glory hunting referee.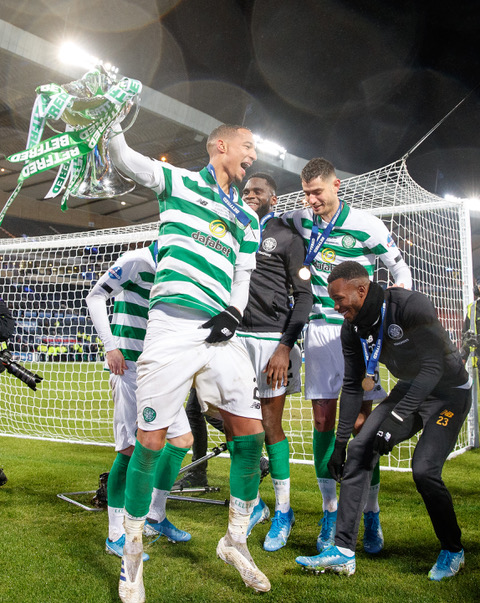 We could have folded at that point, but enter Fraser Forster (what a man!) and another great substitution in Nir Bitton. Nir had had his critics in the past, but I felt he was absolutely outstanding in that last half hour, Both the Christophers were great as well, Jonny Hayes played his part (he has never let us down as a left back, you know!) while Scott Brown and Callum McGregor kept their cool as well. Up front there was not a great deal happening apart from Mikey's miss (did he use the wrong foot here?), but this was an outstanding defensive performance which should stand us in good stead for the European games to come after the New Year.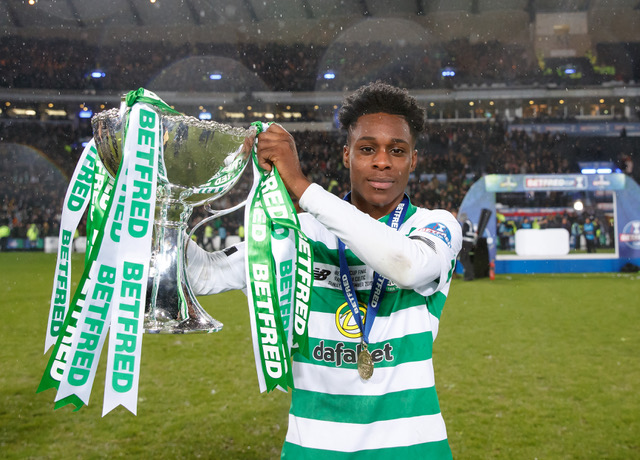 And oh, it was all worth it at the end, was it not? The symbiotic relationship (ie you can't have one without the other) between players and fans was never so well illustrated as it was at about 5.00 pm yesterday afternoon, and how great it was to see Jeremie Frimpong joining in. He is still a young man, and will learn from this. I feel there is a song here along the lines of "Ten men won the League Cup, na na na na na".
So, let's enjoy the sight of the Scottish League Cup back home again. Thursday night in Romania might not be all that important (we still want to win it, though) but next Sunday sees Hibs at Celtic Park. I am already looking forward to it!
Oh, and that spine tingling rendition of "You'll Never Walk Alone" at the end! Kieran Tierney, why on earth would anyone want to turn his back on this? Is it not the greatest show on earth? January approaches. Start causing trouble at your managerless club which is clearly going nowhere, and see if you can get a move back home. You know it would benefit everyone!
David Potter
ALSO ON THE CELTIC STAR…
Sandman's Definitive Ratings – They got the big dose of Karma they were due…see HERE.
Tommy Burns and Steven Gerrard and their respective goalkeeping nemesis…see HERE.
Celtic's 10IAR – Psychological Damage to the Rangers is Huge…see HERE.