Celtic head north on Sunday for a game few of us would have countered on being quite as vital as it's become over the last seven days. Confidence in the Celtic camp would have been rock bottom after that performance against theRangers last weekend, a game best confined to the history books now.
Since then Celtic have lost at home again, this time to a resurgent AC Milan team. That game however gave the Bhoys the building blocks and a blueprint they need to rebuild confidence and produce results over the next few weeks. Whether by accident or by design, Celtic can learn the lessons from that defeat and lean on the fact there were green shots of recovery within the performance.
As Celtic head to Pittodrie for a Sunday lunchtime encounter they face both an in-form Aberdeen and the unwanted prospect of a third consecutive defeat. For any manager of Celtic in a period of such sustained success such an outcome constitutes a crisis.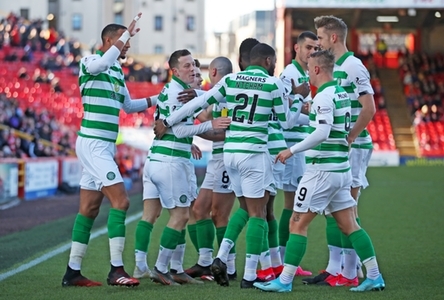 The starting point on Sunday for Neil Lennon must clearly be the formation. 3-5-2 is a system that served Celtic well at the start of this year when we had the personnel to play it.
A Covid-19 hit squad, coupled with injuries to key players means it's a system that, should it be adopted on Sunday, will show a stubbornness from a manager rather than an understanding of the job at hand and the predicament Celtic find themselves in. There is no room now for mulishness or a false sense of pride.
With two fit central defenders – with enough experience to deal with the intense period of pressure Celtic find themselves in – a system reliant on three will not do. The second half performance against Milan when changing to a back four showed the alteration supplied an injection of energy, balance and confidence into the team that cannot be ignored. The substitutions, particularly the arrivals of Moi Elyounoussi, Ryan Christie and Tom Rogic, allowed Celtic to go on the front foot and create. There were moments in that second half where Celtic played some of the best football of their season and it needs to be allowed to continue at Pittodrie.
Neil Lennon was of course hamstrung on Thursday night, he admitted he couldn't play with wingers as Christie was the only choice on the right and couldn't last 90 minutes. Christie will be available on Sunday and will be champing at the bit. If he has one 90 minutes in his legs over the next seven days let's have it at Pittodrie and rest him before next week's Scottish Cup Semi Final, the Europa league trip to Lille will have to be missed.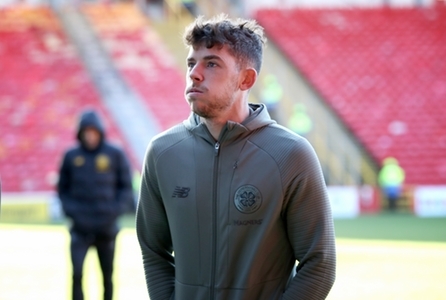 The energy Christie brings to the team will be vital enough but if his mere presence allows us to switch to a 4-2-3-1 formation or indeed a 4-3-3 and link with Jeremie Frimpong who has been nullified by the doubling up tactics of both theRangers and AC Milan, then it's a no-brainer. Frimpong needs help and Christie can do that.
On the other wing, Thursday night's goalscorer Moi Elyounoussi can play his part and it would be interesting to see how he can link up with new Bhoy Diego Laxalt, who has looked determined and not without attacking intent. In a game where movement and forward thinking will be vital a left-hand side of Moi and Laxalt sounds appealing. Moi also has the ability to drift into central areas and link and move the opposition from their comfort zones.
And it's in the middle where Neil Lennon has to be brave. We'll touch on Aberdeen in another article but this Aberdeen side's strength lies in the centre of midfield. Lewis Ferguson is having a fantastic season and his partner in there; Ross McCrorie, has looked an ideal foil for Ferguson. Everything for Aberdeen starts with that partnership and the key to winning on Sunday is keeping them defensively minded.
As such the midfield three Celtic have employed of late in Scott Brown, Callum McGregor and Olivier Ntcham, lacks the creativity to pull Ferguson and MCrorie out of possession. Only two from those three can surely start. We've tried the experiment too many times and it just doesn't work, there is no fault in trying it but there will be plenty in persevering with it.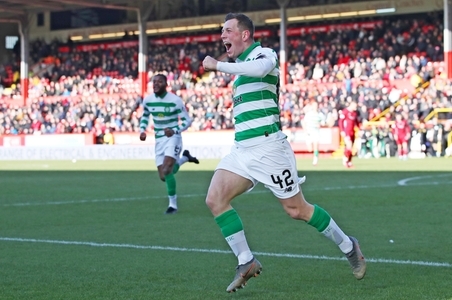 Callum McGregor keeps Celtic midfield ticking, he's also the man to link with the attack, so it's down to one from two between Brown and Ntcham. When the captain was substituted on Thursday Celtic improved in midfield. Ntcham we know doesn't like the deeper position yet he plays it better than the advanced role he prefers, his passing range from there would normally be appealing.
Despite this Scott Brown will play and Ntcham will be the man who should fall to the bench. Brown wasn't taken off at any frustration at his performance by Neil Lennon, he was removed to preserve his legs for Sunday, and it's no point considering going to Pittodrie without the necessary level of combative aggression the captain brings to the team. Out of possession Brown is vital and more important than the extra passing range Ntcham brings to the party.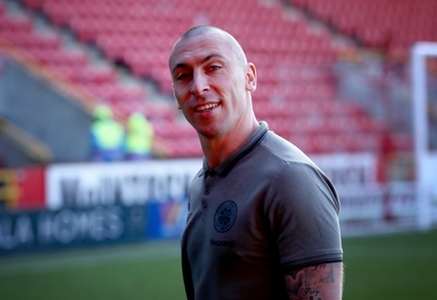 That of course leave one key role left to fill in the attacking areas. The advanced midfielder, the creative influence, the one player who unlocks the doors. Tom Rogic is that player and considering his injury record it makes no sense to leave him out the team when he is available, we need to make hay while the sun shines.
If you asked any opposition dressing room the one player they'd fear coming up against a Celtic team I'd wager a good few quid that Rogic would top the poll. We have players at Celtic including Ryan Christie, Olivier Ntcham even Callum McGregor that can play that position but there remains only one genuine number 10 in the Celtic squad and we know that's Tom Rogic.
It's fair to say Neil Lennon hasn't quite fancied Rogic as much as say Brendan Rodgers did, but with a team looking flat and lacking creativity in midfield it would be criminal to leave a player who can frighten the opposition kicking his heels on the bench.
The time has come for Tom Rogic to start. Even if he can only last an hour then let's get that sixty minutes and make the change when he's impacted the game from the start, not to come on and hope he can repair any damage done or inspire a late surge. If match fitness is an issue then let's play him until he gets there.
A Celtic Team with a defensive line of Barkas, Frimpong, Duffy, Ajer and Laxalt, a midfiled of Brown, McGregor and Rogic, supported wide by Elyounoussi and Christie will give Aberdeen plenty to think about and will entertain us all.
That leaves only a striking position to consider. With Odsonne Edouard seemingly a long way off selection, Leigh Griffiths (annoyingly) still not fit, or possibly trusted to last 90 minutes, then the last position falls to Albian Ajeti. With a lot of creative options behind Celtic's £5million man this team would supply Ajeti with the half chances he can hover up. His frustration at being substituted on Thursady night was evident. He's hungry to succeed and clearly feels he's ready to go the distance.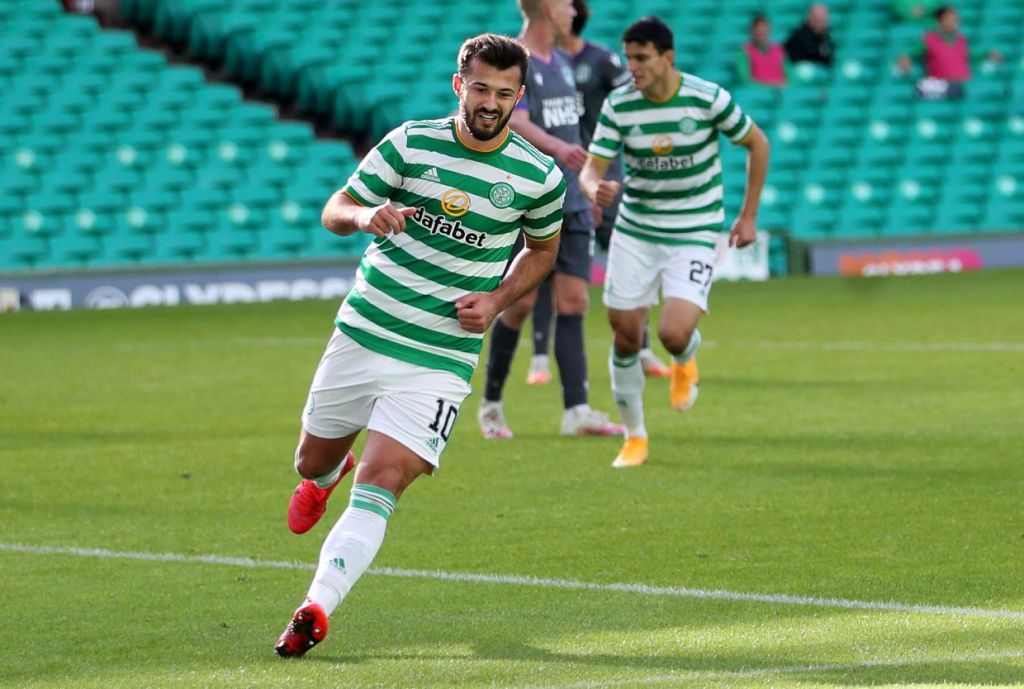 Much like Brown's substitution Lennon's decision to hook Ajeti against Milan looked like a glance to Sunday rather than any disgruntlement from his manager with his performance. As such I'd expect Ajeti to start and finish Sunday's game and with a goal or two to show for his efforts to make the shirt his own.
Sunday at High Noon becomes Celtic's biggest game of the season. The clocks will have gone back and Celtic need to spring forward. Neil Lennon cannot afford to persist with a 3-5-2 formation at least until we have the players back and the depth to support it.
If Lennon sees the need to return to a horses for courses approach and play a back four, he has a fighting chance at preserving his own position and give Celtic the kick start our season desperately needs. To not see the need to change and to persevere with a three-man defence will indicate Lennon has moved from being strong willed to obstinacy. We'll know by lunchtime tomorrow if practicality returns or if pride cometh before the fall.
Niall J