I must admit to being a big bag of nerves when we get to the last few days of a transfer window. Not only do I fret we'll have another Willo Flood window I fear last minute big bucks offers will be accepted for our big hitters and we won't have the time to find suitable replacements.
The Scottish transfer window closes- apologies, slams shut – at midnight on Friday and it's going to be a big five days ahead for Celtic.
I'm hoping and praying that Kris Ajer and Odsonne Edouard are being locked up in Neil Lennon's spare room until Saturday morning-transferred only under armed guard to play St Johnstone before returning to their cell until 12.01 on Saturday morning.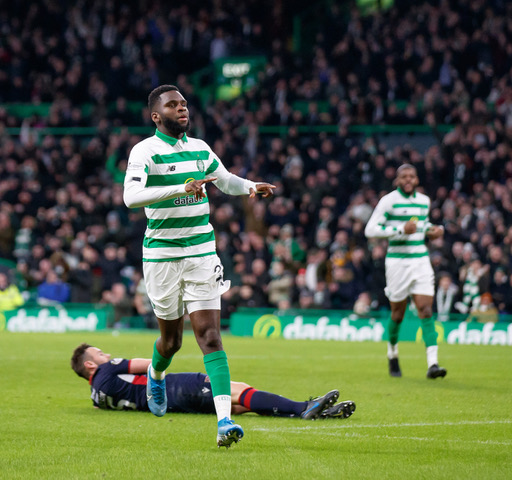 We simply cannot afford to lose either of these players in this window no matter the crazy money we may be offered. It is a risk too far to even consider it. I do hope our Board realises this-they do don't they?
Lennon has already stated he was looking for two more experienced signings to help those we have push towards the nine in a row we all crave. We also have the not insignificant matter of Copenhagen in the Europa League knockout phase and hopefully at least another round of competition after that.
It was clear from Lennon's comments that he was hoping to get more help. With Patryk Klimala already in the building and the Ismaila Soro deal simply waiting on a work permit being authorised, it was clear the two experienced players were on top of those two. Now? I'm not so sure the manager has tempered his own expectations in that regard.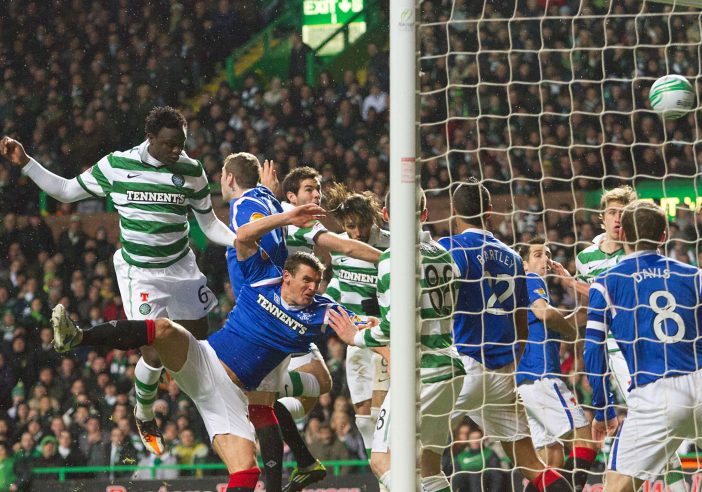 Wanyama and Benkovic have always been the obvious two 'oven ready' signings and what a boost they would give everyone, signalling that the Board are there with us 100% committed to getting 9IAR done.
Results have very much gone Celtic's way this weekend with Celtic taking care of business yesterday and sitting back to enjoy the Rangers losing after going a goal ahead at Tynecastle this afternoon. So Celtic having played a game more have a FIVE point lead. Glorious.
Have a look at the league table on The Celtic Star tonight – it makes fine viewing and you may also notice that this is the only site that gives Gerrard's side their correct name – the Rangers!
In theory this Celtic squad as it stands and with the two new additions should have enough to deal with a title battle, but the greedy bhoy in me wouldn't mind seeing Lennon get his wish and steady the nerves. A couple more could well guarantee nine in a row-without adding to the squad we may be gambling unnecessarily.
This is all I've got but it's all you need pic.twitter.com/r3QQq2X5zA

— Tam sellics son III (@TamsellicsonIII) January 26, 2020
Not backing their man will leave the Board open to more criticism too. Lennon has made it clear what he needs. To not facilitate his requests will make him look weak in the dressing room. That's something that can be avoided.
And if you look beyond Copenhagen, there is a tantalising prospect there to unfold with the likes of Benkovic and Wanyama in the squad. Surely it's worth the financial outlay?
It's worrying when we need a Wanyama and get a young Ismaila Soro or when we'd hope for a return of Benkovic to find we get young Stephen Welsh returning from loan at Morton instead, that this board may not bow to Lennon's requests. That is not meant in any way as being disparaging of those players talents, but it's simply not what has been asked for by the man tasked with delivering 9 in a row.
Ismaila Soro has successfully completed a medical ahead of his proposed transfer to Celtic.

Celtic have already agreed terms with Israeli club, Bnei Yehuda, and also agreed a four-and-a-half year contract with the player. pic.twitter.com/ozICzMevxP

— celticbible (@celticbible) January 22, 2020
At the moment the left side looks fragile. We have played Jonny Hayes, Boli Bolingoli and Greg Taylor at full back. For me only Taylor looks reliable and it appears Lennon doesn't quite agree. Well he'd know a lot better than me so left back seems the ideal place for one of Lennon's experienced players to come in. If that player happened to be adept to filling in at Centre half too all the better.
Ahead of the left back position at left sided midfield may well lie a vacancy for the other accomplished player that Lennon covets.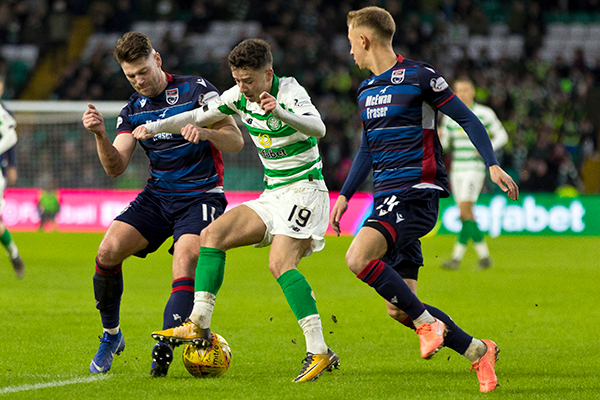 Mikey Johnston seemed to have the shirt until injury got in the way and he's back in the team now. Both stamina and physicality have hampered Mikey this season. He's a first choice left winger on the best of his form but it could well be that physically he's not quite ready. We certainly can't rely on him being able to play week in week out.
The player you'd expect to be ahead of young Mikey Johnston would be Mohamed Elyounoussi. The Southampton loan player is already that experienced player, and what a player he is. The problem is Moi has only started 6 league games this season and hasn't featured since a rather stupid gamble backfired when he was included in the League Cup final starting eleven and did well to last the first 45 minutes before returning to his convalescence. He hasn't been since.
Even if it's just a loan deal a first choice and fit left sided midfielder would be welcome to help firm up our left hand side for the title run in.
I'm sure we all have our own ideas of what we need and where we need it. If come Midnight on Friday we have signed only Klimala and Soro it could be a tighter and more anxious few weeks than it needs to be.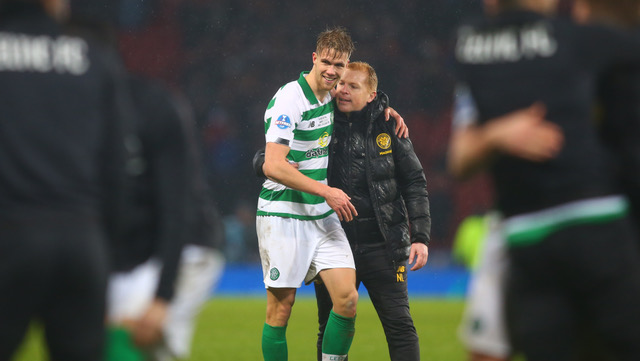 For the next few days can we delete agent's telephone numbers from French Eddy and Ajer's contact list? That at least would aid my anxiety levels for the week ahead.
If at all possible can we give Neil Lennon what he has asked for? Two seasoned professionals to see us through the stormy waters ahead.
For now I'll return to my beating heart and churning stomach. Transfer window anxiety isn't much fun. Roll on Midnight on Friday.
Hopefully the Hearts win today isn't going to result in the chequebook going back into Peter Lawwell's top drawer. History is there to be made this season and next, it's time to stand and deliver.
Niall J
SUPPORT CELTIC, SUPPORT CELTIC POOLSHelp raise money for Celtic Youth Development by joining the £1 weekly lottery and you could win up to £25,000 – just click on any one of the photographs below to join. Lots of our readers have already done so and they're now doing their bit to help fund Celtic Youth Development that can deliver the stars of tomorrow and beyond. And you might even win a few bob too!