CALLUM McGREGOR signed his new 5 year deal at Celtic this morning that will keep him at the club until at least the summer of 2024, then spoke to the Celtic View Editor Paul Cuddihy about his new deal as he approaches his 250th game for Celtic.
"When you start here as a young kid, you're just focused on trying to get through the age groups," Callum told Celtic TV.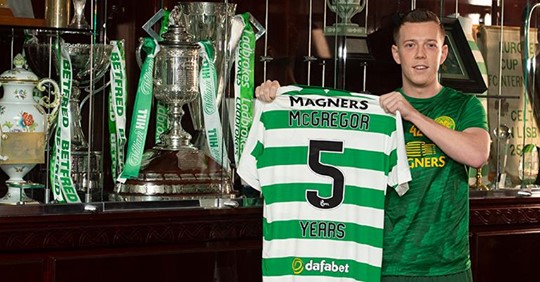 "You set yourself that one goal to get to the first team and play a first-team game, and I'm sitting here now coming up to my 250th game. To be at the club, hopefully, for the full five years, that will take me to 23 years at Celtic is something I could only have dreamt of as a young player.
"It's been a tremendous four or five years for the club and obviously for me too. We've been winning pretty much everything on the pitch, the club's growing on and off the pitch all the time and I'm just desperate to be a part of that.
"I feel as if I'm the best I've ever been in terms of performance, living on and off the pitch, I feel in a really good place and I'm delighted the club have rewarded that as well.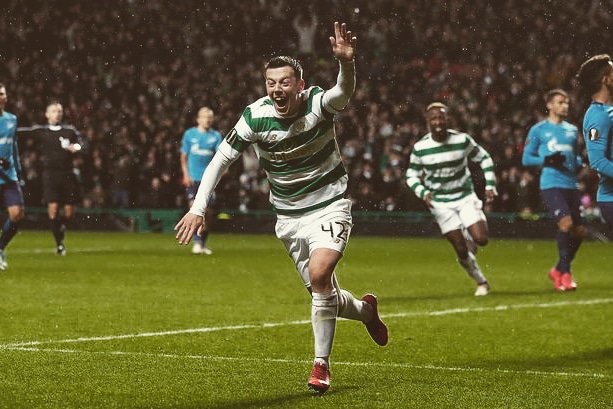 "It's been a good start to the season, and I've tried to pick up where I left off last season in terms of performances and helping the team, so it's been a great time."
This new contract embarrasses those who were spreading rumours that McGregor did not get on with Neil Lennon and wanted to join up with Brendan Rogers down at Leicester City. Calmac made a special point of praising his manager and also the Celtic captain Scott Brown who he plays alongside in the Celtic engine-room.
"The gaffer's been amazing since he's come in," the 26 year old Celtic Star said. "He's taken the club on from where Brendan left it and we're going from strength to strength, getting even better, which you can see from the performances and the number of goals we're scoring in every game.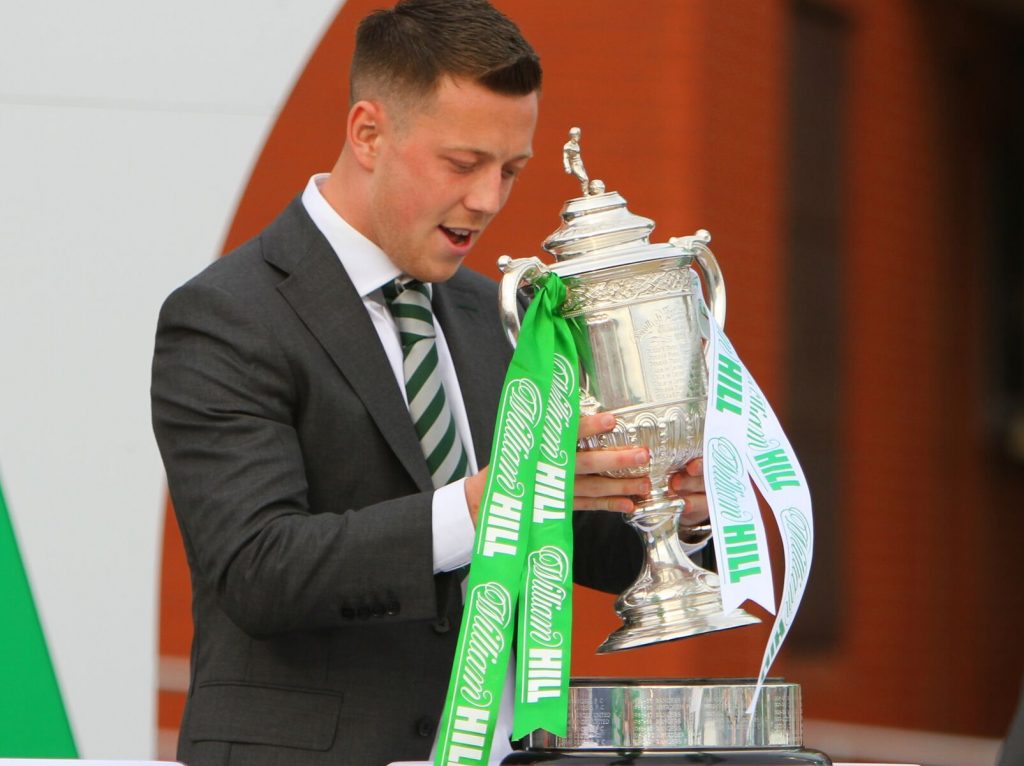 "We're top of our Europa League group and top of the table here, and into a cup final again, so it's been a seamless transition. The relationship I've got with the manager is a top, top level and he's been brilliant for me.
"And I also don't think I can learn from anyone better than Scott Brown. You saw at the weekend at Hampden that his performance was absolutely outstanding.
"He dragged the team through the game and just when we were under a wee bit of pressure, he went and scored. So for me to be the understudy to him is incredible and I'm trying to learn all the time.
"As a professional you're always wanting to get better in your game. You look at where the club is and potentially where it could be in a few years' time, and to have grown up in that, with nearly 20 years at the club, I know what it means to everyone – the fans, my family, myself, the players. It's something really special and I want to keep being part of that.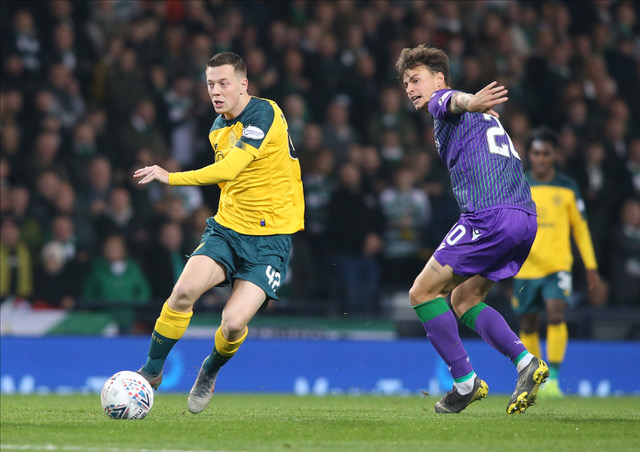 "The club has been amazing since we started talking a couple of months ago. It's been really smooth, it's been a great transition and for the other players, that'll be the blueprint – to come in, do well and the club will reward you.
"They will reward the players who are doing well and helping the team, and it's a big statement."
ALSO ON THE CELTIC STAR…
'It's down to us to perform as strongly as we can in Rome,' Ajer eyes Europa Glory Night