Billy Price was one of the many Celtic players in the early 1960s who might be described as "good enough". He would probably have done a great deal better under Jock Stein, but as it happened their paths never crossed. He came from Ayrshire, from Tarbolton. It is often said that Ayrshire is a Rangers stronghold. I am not so sure. There have been many great Celtic players who came from the land of Robbie Burns, and Billy Price deserves at least an honourable mention among them for his hard tackling and passing ability.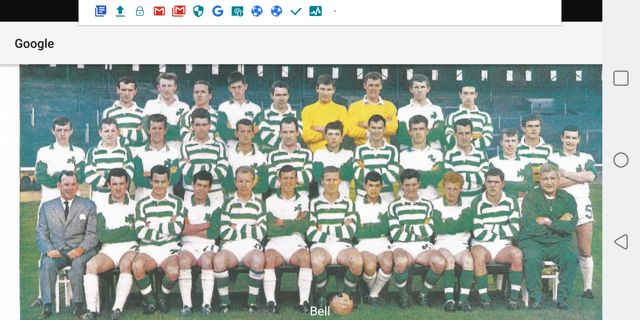 He had started his senior career with Airdrie and then moved to Falkirk. Then Celtic paid £1,000 for him in 1961. It was not something that Celtic did very often in those days, preferring to bring on their own youngsters, although now and again, they felt, a more mature and experienced player might be of use to bolster the youngsters. Billy played a full part in the 1961/62 season which was, arguably, the best of Celtic's "lean years". There were clear signs of some good players developing, notably the half-back line of Crerand, McNeill and Price. Celtic ended up third that year and reached the semi-final of the Scottish Cup, and Price was generally well liked and admired by the Celtic fans.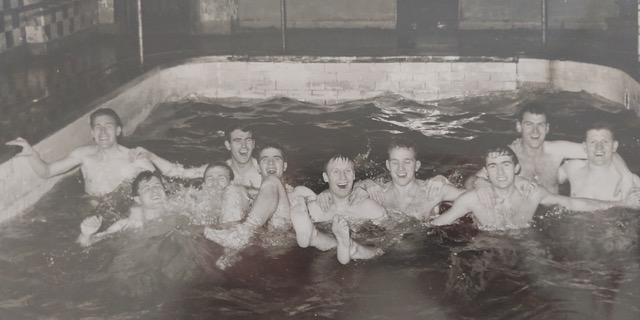 Next came the awful year of 1963 when the team were robbed of League Cup qualification by a whisker, then in spite of the loss of Pat Crerand, reached the final of the Scottish Cup against Rangers. They did well enough in the first game to earn a replay through a draw, and might just have snatched a victory at the end.
Price gets a few commendations in the Press, but the replay itself was a 0-3 horror story, as indeed were another two 0-3 defeats to the same merciless opposition at the start of the next season. Billy's Celtic career never got back on the rails as Jim Kennedy came in from left back to left half, and by the end of that season, Billy was on his way to Berwick Rangers. He died in 2004.
He was always a hard-working player for Celtic. He played 74 games and scored 3 times, one of them in a 7-0 win over St Mirren in autumn 1962 when it was beginning to look as if the new Celtic team had arrived. Alas, it was one of the frequent false dawns that Celtic suffered from at that time.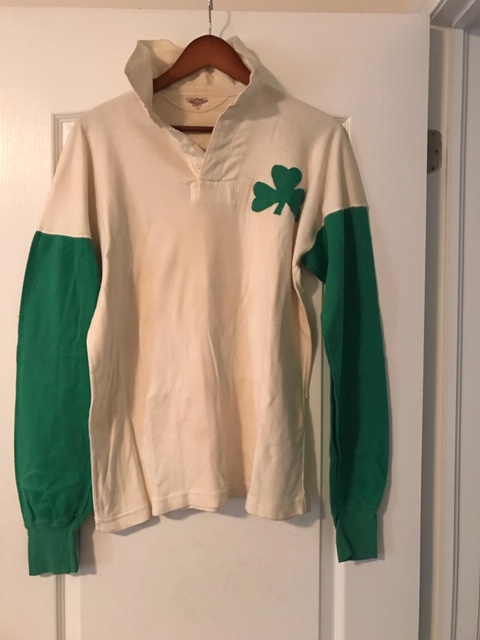 On one occasion in season 1961/62, Billy managed to rescue a Celtic reserve strip. It was one of the "Hibs reverse" strips of white with green sleeves with shamrock on the crest. Therein lay the problem for someone in authority objected to the shamrock being just a little too large, and the strip was to be decommissioned and thrown out.
Billy managed to save his own strip – as he thought – but he made a mistake. The strip was lying upside down and Billy mistook the no 9 which had been worn by John Hughes for his own no 6! His family still have that strip, but it is a strange story.
Why couldn't the strips have been retained by Celtic for training purposes?
That most rare of all Celtic match worn shirts remains a proud possession of Billy's family and his son David has this week contacted The Celtic Star and has shared various photographs of his dad Billy Price and of the shirt his dad referred to as 'the political shirt".
David Potter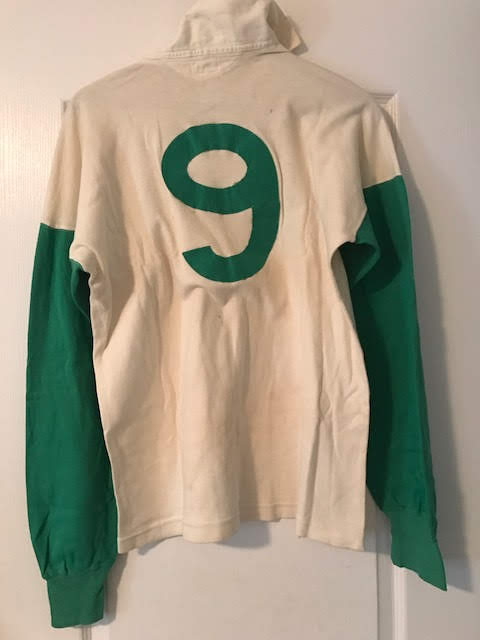 "The political Jersey 1961, the only one left in the world," Billy's son David told The Celtic Star.
"This top earned its name due to the fact there was a protest by the the SFA  hierarchy, as to the size of the shamrock on the top being too predominant, after a match against Glasgow Rangers.
"The Celtic players were told to put their tops in a bag after training to be burnt outside. My father Billy Price lifted what he thought was his at the time Number 6 which turned out to be Number 9 and kept it in his bag.
"The top at the time belonged to a young John Hughes a part time player at the time.
"Over the past 35 years or so I have been asked by many people including the late Bertie  Peacock who wanted it for his bar in Coleraine."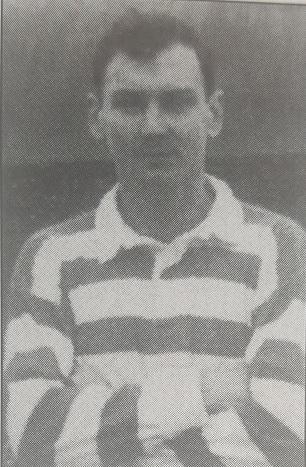 This is a strange story that there doesn't seem to be too much information on. David Potter has looked at it today and Matt Corr is going to have a look too. If anyone can add any relevant information to this story then please email editor@thecelticstar.co.uk