With the Ange Postecoglou squad revamp getting well and truly underway last summer, one of the big talking points was who would the Australian bring in to replace the departing Kristoffer Ajer at centre back. The answer was Swedish international Carl Starfelt from Russian side Rubin Kazan for a fee of around £4.2m.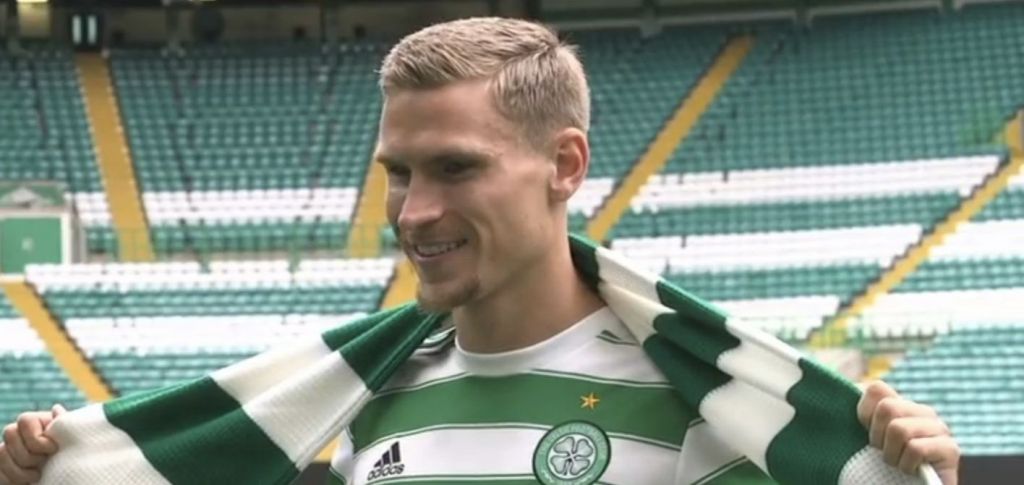 The Swede was put straight into the starting eleven for the first league game of the season against Hearts, and failed to impress as Celtic lost 2-1 at Tynecastle. He didn't perform much better in a couple of Europa League qualifiers around the same time, looking jittery at times against Jablonec and scoring a dodgy own goal against AZ Alkmaar.
This poor start was lapped up by the Scottish media 'pundits' who couldn't wait to tell us we had signed a dud, giving the player absolutely no time to settle into a new club, country and footballing style which was vastly different from the one he had just arrived from. As fans most of us probably expected more from a £4m+ international defender but we would wait and see how he settles before completely dismissing his chances of making it at Celtic
His performances over the first few months were a real mixed bag, he often looked capable but just when you thought he had turned a corner he would pop up with a silly mistake to leave you feeling unsure that he was good enough to be a guaranteed starter every week. He then picked up a hamstring injury in November that kept him out for around a month, with Stephen Welsh replacing him.
Many were surprised that upon his return from injury he was straight back into the starting eleven, with Welsh dropping back out. Starfelt seemed to improve on his return, only a sending off against Ross County blotting his copybook. To be honest if Anthony Ralston hadn't popped up with that incredible 97th minute winner I feel Starfelt would have got a lot more flak from the Celtic fans over a stupid dismissal than he did.
After the winter break it was clear to see that Starfelt's partnership with Cameron Carter-Vickers at the heart of the Celtic defence was becoming stronger. Although still capable of the odd moment that would have our hearts in our mouth, Starfelt had definitely settled now and in certain games actually out performed his centre back partner, which said a lot as Carter-Vickers was becoming one of the most important players in the team.
I'm not going to lie and say I've always been Starfelt's biggest fan. There is just something about him when he's on the ball that gives me bad nerves. It may be due to the fact he is a right footed defender playing the left hand side position at centre back, and therefore can look somewhat awkward as he receives the ball and tries to shift it on to his right hand side. This nervousness I was feeling waned however as the season went on, and to be honest by the end of the season I felt Starfelt had more than proved himself worthy of being in the starting eleven every week.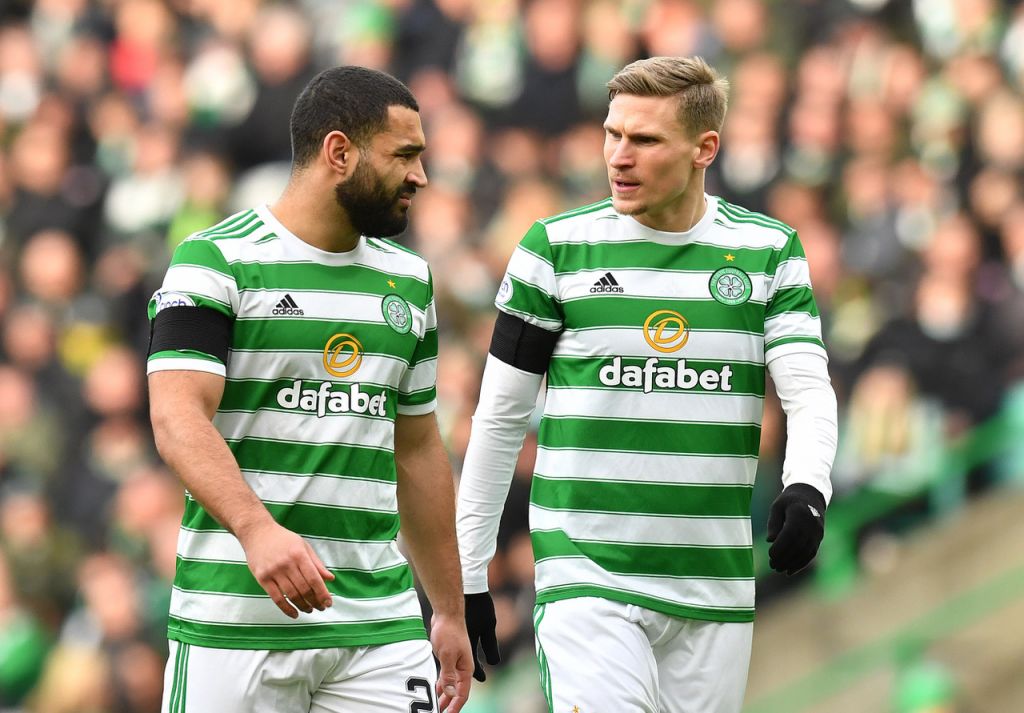 As I mentioned earlier, his partnership with Carter-Vickers became solid and really played a big part in Celtic winning the league. In our league campaign Celtic never lost a match when Cameron Carter-Vickers and Carl Starfelt were the centre back pairing, which certainly shows why Ange Postecoglou had so much faith in the partnership.
Carl Starfelt played a total of 49 games for Celtic this season. He was pretty much ever present apart from the month when he was injured. Throughout the year he failed to score and had only one assist, which is surprising as Celtic win an awful lot of corners, especially on the domestic front. He has had plenty of opportunities but has failed to show the composure needed to get on the score-sheet. This is definitely something he could work on going forward.
During the season he has picked up three yellow cards and one red, the dismissal against Ross County which I mentioned earlier. This is an impressive total and shows that Starfelt has excellent discipline, something that will please his manager Ange Postecoglou who likes his players to track the opposition and win the ball cleanly rather than lunge in.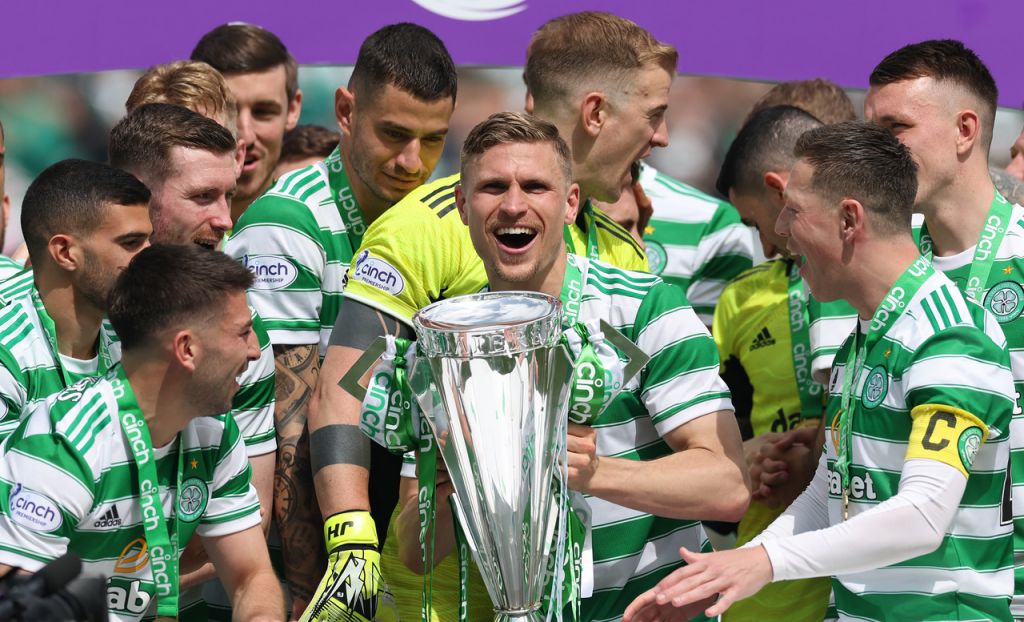 With a contract running for four years, there is little doubt that Starfelt will be here next season. The big question will be whether he is an automatic starter as he seemed to be this season. This may depend firstly upon whether Celtic can secure a permanent deal for Cameron Carter-Vickers. I'm also pretty sure Ange Postecoglou will be looking at least one more centre half this summer as it really does look like Christopher Jullien's time at Celtic Park may be up.
If Celtic can wrap up a deal for Carter-Vickers, I feel like the manager will be looking a centre back who is left footed and more accustomed to playing the left centre back role. This isn't to say if we get that type of player that they will automatically move into the defence beside the American International, the newcomer will certainly have a fight on his hands from Starfelt. With the pairing proving so valuable last season, and with a year together getting to know the ins and outs of each others game under their belts, Postecoglou may be reluctant to break up a pairing who seem to be constantly improving.
Starfelt certainly got better as the season progressed. I was genuinely worried he wasn't quite Celtic standard during the first few months, but by the end of the season I feel he done pretty well overall. His defensive partner Carter-Vickers may have got most of the headlines but I'm sure Cameron himself would acknowledge he couldn't have done it alone.
If I'm honest I would love to see Celtic go out and spend money on a top class left centre back over the summer, but with the club potentially paying over £6m for Carter-Vickers I doubt they will be looking to spend the same on another centre back. Hopefully im wrong but I wouldn't bet on it. Getting another centre back in is imperative however. With really only Welsh in reserve, on top of losing Bitton who could cover in that position, we really are short in the area. As I said I doubt Jullien will be here next season. Someone at least capable of challenging Starfelt for a starting spot is the minimum required.
I have no worries domestically about Starfelt but I do have concerns about him playing in the Champions League. In my opinion he could struggle at that level. Obviously he and his partnership with Carter-Vickers has developed since they played in the Europe together, but the performance against Bodø-Glimt is the one that really worries me. If the Norwegians can show us up defensively I genuinely worry what top level teams could do to us if we haven't learnt from that chastening defeat.
Getting back to Starfelt's performance last season however, I must conclude that after a shaky start initially, Starfelt went on to prove a lot of his naysayers wrong by being part of a defence that had an incredible record domestically. He has definitely improved over the course of the season.
I would rate Carl Starfelt's overall contribution last season as 7/10. Good for the most part but more will definitely be expected of the Swede next season.
Conall McGinty