It wouldn't be an underestimation to say Neil Lennon has faced one of the toughest times as a Celtic manager in the last few weeks, across both his spells in charge. Celtic's superb performance in Lille, allied to the improvements shown in the second half against AC Milan and versus Aberdeen last weekend will stand the manager in good stead.
If Lenny can follow it up with a win against Aberdeen to put Celtic into the Scottish Cup final and on the verge of an incredible Quadruple Treble, it would go a long way to quietening the ire from sections of the support and build some belief Celtic were merely at a crossroads rather than in any real crisis. Next month will probably give us all the lie of the land.
Whatever your position on Neil Lennon, results and performances this season have dropped off. There are a multitude of reasons for that but one worth considering is the load the Celtic coaching staff have to bear and perhaps the balance within the structure.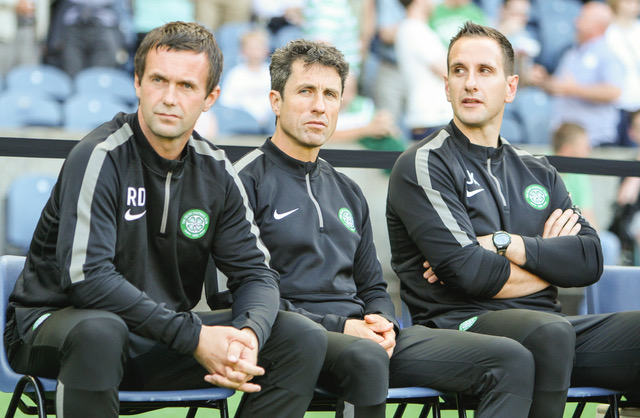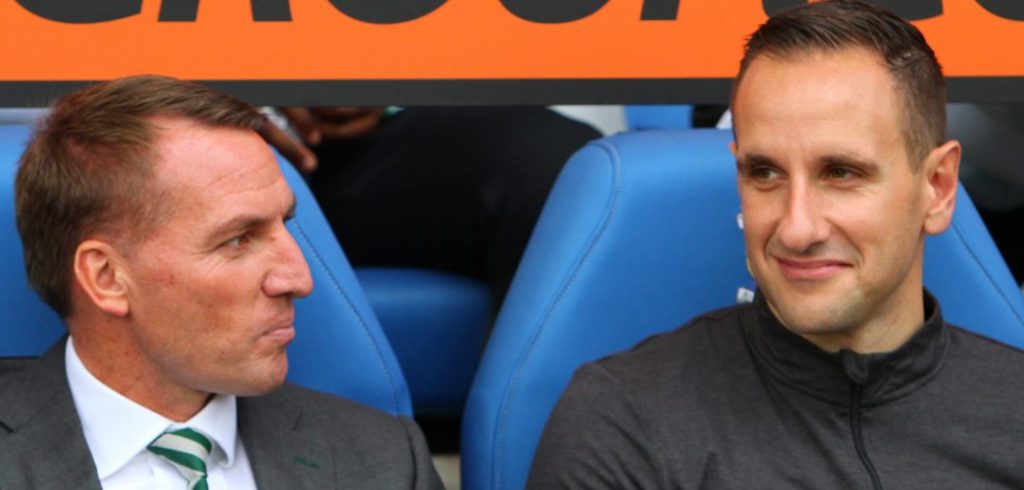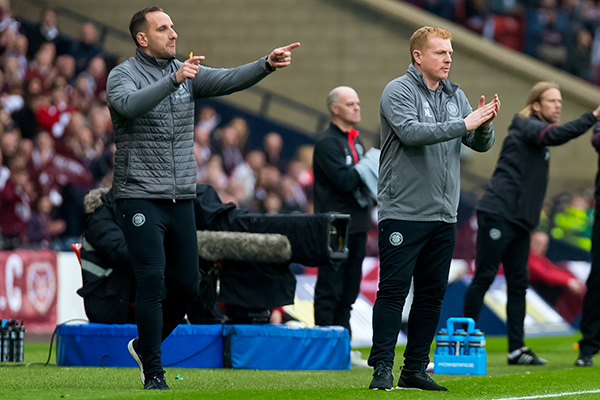 At present Lennon's right-hand man is John Kennedy a centre half by trade, and bar the brilliant Stevie Woods Lennon's only real support comes from coaches at youth levels such as Stephen McManus and Darren O' Dea and the recently signed Gavin Strachan. Day to day, for the outfield players at least, there are then three coaches working alongside Neil Lennon. Is that enough and is the balance right? Would Lennon himself benefit from a little assistance?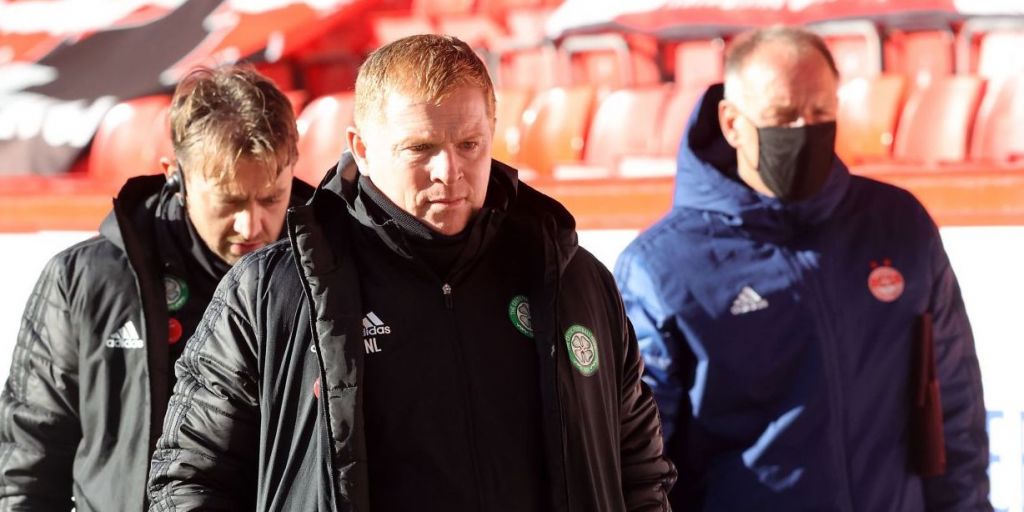 In terms of practical playing experience, it's fairly clear on first glance that Celtic's coaching approach is defensively heavy, somewhat ironic given much of the concerns of late have centred around individual errors in defensive positions, with defending set pieces a constant distraction.
Neil Lennon himself was a defensive midfielder, Kennedy a centre half, while Gavin Strachan's nomadic playing career saw him playing predominately as a deep lying midfielder also. Stevie Woods was of course a goalkeeper and at the age groups below both McManus and O'Dea had solid careers as central defenders.
Last season Damien Duff a winger in his playing days, and a fine one at that, aligned that balance somewhat, but his decision to return home to Ireland may have left a gap that needs filling.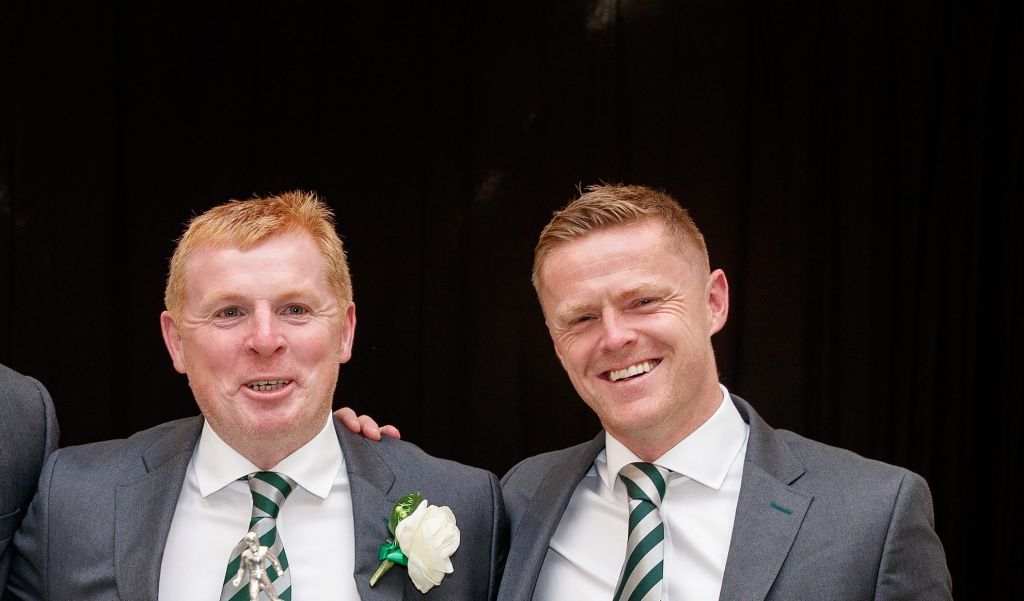 Duff was credited with the improvement in offensive set plays last season and his knowledge around the attacking side of the game gained over a career with the Irish national team and Premiership and Champions League experience with Chelsea and Newcastle would have been something many of the Celtic attacking players would have looked up to. He would certainly know what an attacking player wants from his day-to-day training regimes. and he'd also have had some ideas gained from his playing experience as to how to exploit opposition defences.
Celtic have looked predictable as an attacking team at times this season. However much of that has to be down to the fact that bar Hibernian and to a certain extent Ross County in Dingwall, most teams even in their own stadiums do not engage Celtic. They are happy to remain defending the edge of their box in numbers.
It's of course frustrating for us as supporters to watch this type of football but teams are well within their rights to adopt such tactics, it's up to Celtic to break them down. If it's frustrating for us, imagine how it is for the players when they can't find a way to break them down.
Celtic can do this by utilising the full backs to get to the by-line and cut the ball back, turning defenders to face their own goal and allow our attacking players to run onto the ball and face their goal. However, there is a tendency for our full backs to cross either early and deep or drill the ball across the area. Central defenders are comfortable with both.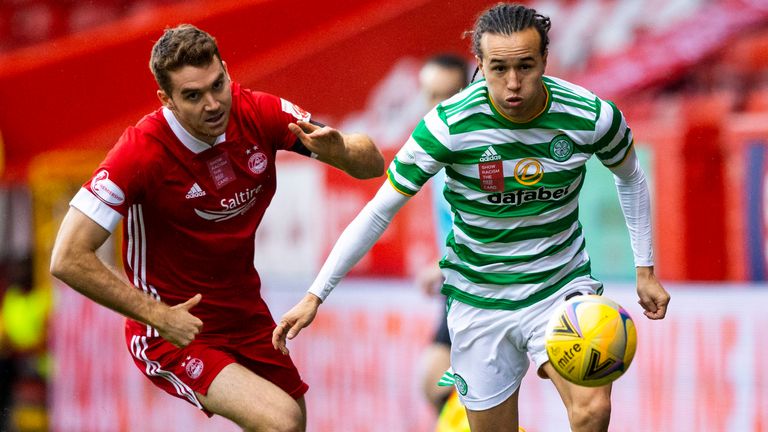 The other way is to employ a midfielder to roam between the lines. It's a niche position. Teams often utilise a number 10 but their starting position so often these days comes with such defensive responsibility intertwined that they can become ineffective. Something we see when both Ryan Christie and Olivier Ntcham are employed in the role.
With Celtic we saw the difference someone like Tom Rogic brings the play, he drags players out of position, he takes the ball on the half turn beautifully and his close control makes defenders think twice about diving in. This hesitancy allied to his ability to thread a ball as well as shoot himself make Rogic a key player. We've already seen the difference he brings to the attacking play against deep lying defences and almost as deep opposition midfields.
But Celtic cannot rely on Tom Rogic, we know that. We make hay while the sun shines and we utilise him while we can but historically it's a brief affair before Tam returns to the treatment table. He's a joy to watch but reliable isn't an adjective you'd use to describe him.
Celtic then need to find other more inventive ways to break down teams' content to play anti-football under the fear of giving up space to Celtic by playing us at our own game.
With Celtic's coaching staff seemingly more experienced in defensive roles rather than breaking opposition teams down it may be that Neil Lennon could do with an extra set of hands and ideas on the training field rather than calls for his P45. Someone with the same attacking instincts as Damien Duff could well fit the bill and offer a different perspective to Celtic's plethora of attacking options.
I can certainly think of one currently re-acclimatising himself to the Catalan language, the sun on his back and the architecture of Gaudi, who may well find he's surplus to requirements in his present role sooner than he may previously have thought…more to follow on that shortly on The Celtic Star.
Niall J