It's been a massive week for Celtic. The bank manager must be grinning from ear to ear. How many businesses have income exceeding the previous year in the current financial climate?
And what is the golden thread when it comes to Celtic's pre orders of training gear, kit advances and season tickets on the hope that we might get to a game or two at some point in the future? That would be the incredible Celtic support.
The deals have been sealed. The Hoops meet the stripes of adidas, we're on board with International JD Sports. Up and running.
The Celtic store in Argyle Street is currently closed until early August as it it being upgraded, refitted and rebranded and taken to another level – all around the new adidas kit launch.
Watch this impressive 'Behind the Scenes' video on the adiidas kit launch that the club released today…
The board got those deals done and the fans have invested in it. The coffers from the advance orders of merchandise goes through the roof and now for the big one.
The fans step up
50,000 season ticket renewals from a Celtic support where many are unsure when it comes to job security, or whether they'll be paying hundreds of pounds to watch the majority of their football this season via Sunset and Vine productions rather than in Paradise itself.
For those who can't stretch? No room for passengers nor sympathy. There's 17,000 eager souls on a waiting list ready to buy into 10-in-a-row. The message was proclaimed that the club needs those who can to step up. That's not untrue it's evident. Want the 10? Want the players? Pay your cash. Season tickets on a par with last season and a swollen waiting list. Job done.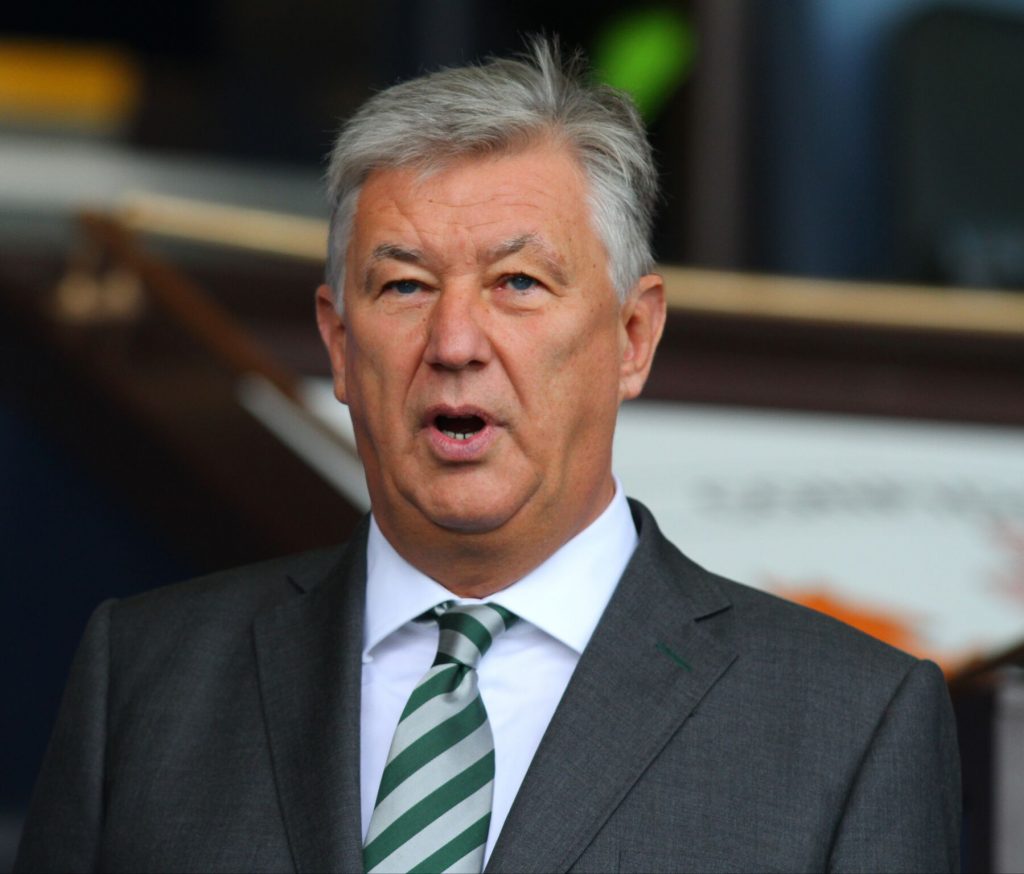 So where now? Money banked. Biggest kit deal in the history of the club now deposited and sales going through the roof. JD Sports distributing throughout the United Kingdom, Europe, the United States, Asia and Australia. Global reach. Celtic are rocking this financial meltdown are we not?
So what of the players, the staff et al? Wage cuts and deferrals? Apparently so. Some even described as significant. Job's a good 'un. Celtic are cutting costs and maximising income. In such financially uncertain times everyone has now stepped up. Nearly.
Add to this the exits from the wage bill of the following players. Craig Gordon, Jozo Simunovic, Jonny Hayes, Daniel Arzani, Mauritz Bauer, Fraser Forster, Eboue Kouassi  and Calvin Miller. At a conservative estimate £150,000 pounds per week leaves the club more than likely in excess of that figure.
So that's the exit door. What about the entrance? Back comes a loan deal for Moi Elyounoussi and with 22 days until the start of the season that's it – for now at least.
And this is where loyalty becomes a two way street. The club have asked for hands in pockets when times are tough and the support have replied with money and lots of it.
Come November and the AGM would it be too much to ask the shareholders to follow suit?
Dividends to shareholders would not be a good look this year. That money, if as we're being told is so essential to the continuing existence of the club, it could easily be reinvested in the club could it not? I think there are many on the board and beyond who should now be on notice that the fans having shown their loyalty expect those with deep pockets to follow suit.
And what of the nine players out and one player in? The squad seems covered bar a left sided central defender and a goalkeeper. There is no major reconstruction required this season but quality over quantity will be needed for those key positions.
The noises from the club was that we were taking a risk averse approach to transfers. When we sign players we'll know all about them. No Maryan Shved type gambles this time around. Common sense.
The Elyounoussi deal has already followed that path and we have the necessary cover for Mikey Johnston. To play a 3-5-2 we need a two footed or naturally left sided central defender. It's something that without that, the formation lacks the necessary balance.
Celtic have tried on several occasions to sign a Scottish international that fits the bill. In Aberdeen this week French second division side Guingamp had a £2million bid accepted for Sam Cosgrove. The player rejected.
If Aberdeen were willing to sell their star striker for such a fee then Celtic's long standing admiration for Dons central defender Scott McKenna should now be followed up on. It surely wouldn't take an awful lot more than the French club bid for Cosgrove to turn Dave Cormack's head at Aberdeen. Opportunity knocks.
And this is where the adidas riches, season ticket sales, brand new Sky TV deal and the JD sports sign up come into play.
Celtic can cope with the loss of most of the players on the exit list, there are young players ready to plug those gaps. It's not ideal but it's certainly manageable. When it comes to a goalkeeper and another central defender there is no room for projects and loans. Those two positions need experienced footballers to fill the roles.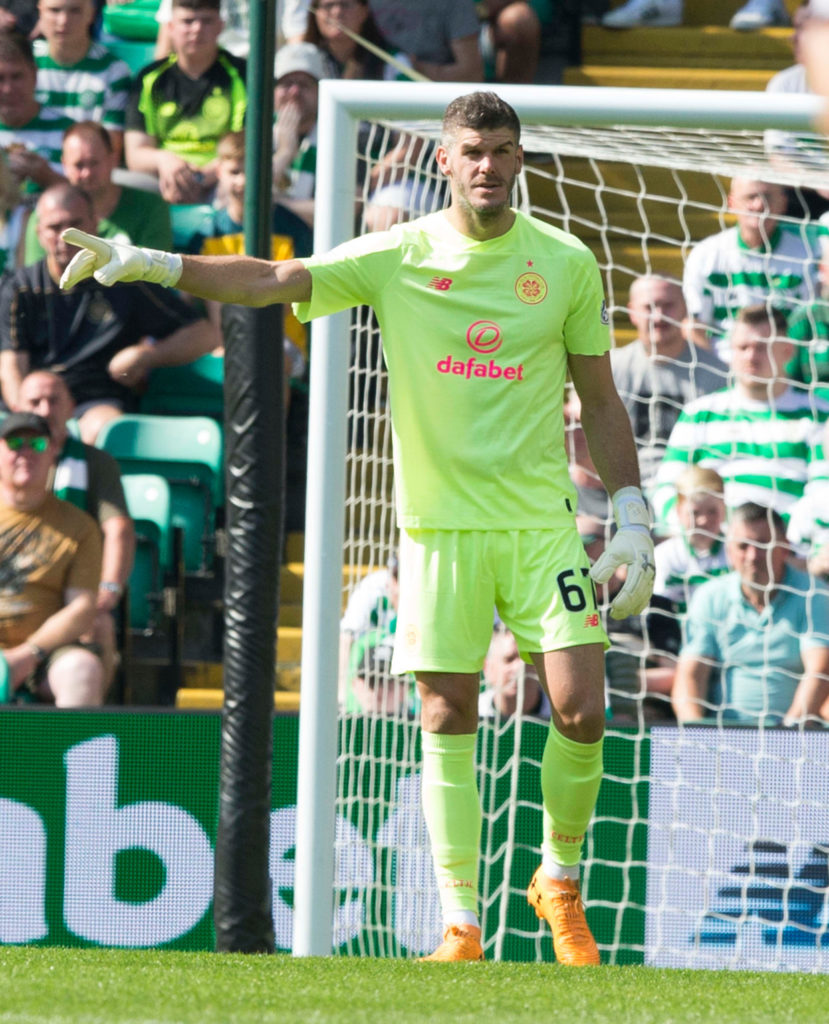 Celtic to date have managed to get away with feeding the press their Fraser Forster version of events. The club were willing to give him a permanent deal after another year loan – an option of a permanent deal, not a guarantee. It's the player who changed his mind. Yet Darrel Currie and Alan Nixon appear to be trustworthy journalists who believe Forster hasn't said no, hasn't changed his mind, that this deal can still be done.
This is not about two clubs agreeing, so therefore player is the problem. Rather it's about Celtic admitting that bar four games of income from last season and the refunds for them, alongside that match day revenue from corporates and pies, their coffers remain brimming over and to date marginally affected. It's time to act accordingly.
If there is any balancing act financially it can only be from the possible lost income from match day revenue when the season starts behind closed doors. With all these new snazzy contracts, a support backing them to the tune of 50,000 plus season ticket holders and the players who have left the building, we seem to have offset the risk. We only have one concern, at least one they are willing to discuss. The return of the pandemic and another lockdown. Even in such circumstances the club is in a good financial position.
Forster will move here for a permanent deal this season-minus the loan option. That is the security he deserves. Forster can be the difference between success and failure. Lazio at Celtic Park. Lazio in Rome. 'Rangers' in the League Cup Final and all the top class saves and penalty stops in between. Remember that clawed save on the night Scott Brown won Celtic the game in injury time at home to Hamilton? Possibly not. Brown took the accolades, without Forster he doesn't even have the opportunity.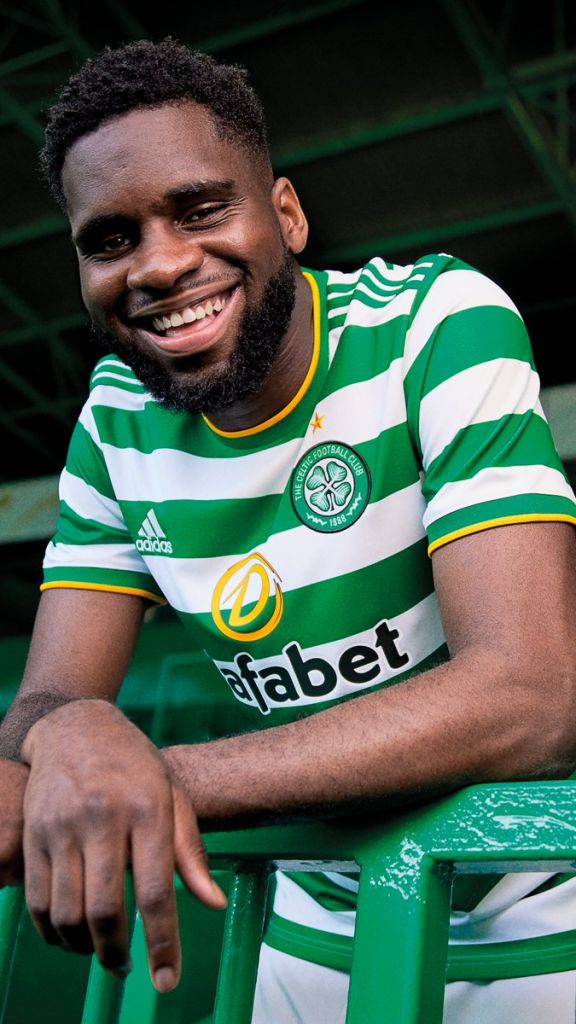 Celtic fans would love Odsonne Edouard on a new contract. The goals, the talent, the style and the grace.
But is he worth much more than Fraser Forster? Did we try for another loan with French Eddy or did we pay the money for what he was worth to the team? Well keeping them out is just as important as putting them in.
In the last too many seasons Celtic have gambled with drawn out transfer deals and paid the price with a lack of Champions League football. To offset the damage from that cautious approach we've had to sell the family silver. Moussa Dembele and Kieran Tierney have been sold to negate the champions' league losses.
This season it may well be the same. Kris Ajer and Olivier Ntcham – possibly both – would be the likely suspects, though Edouard's contract situation is perilously difficult to judge also.
Yet a couple of signings would go a long way to Champions league riches and negate the need to sell more than one – if indeed any -of the top team players ahead of the 10-in-a-row campaign.
Fraser Forster is the bare minimum required. Let's not pretend Southampton are difficult to deal with. They already agreed the one year loan with an option to buy, which means despite Forster's wages they were willing to find a deal to settle the remainder of the contract. Celtic were willing to pay the transfer fee next year, so given the unexpected loyalty from the support and the income that brought, they could move that arrangement forward for a year. They were then willing to make Fraser Forster the best paid player at the club. Again they could do that now.
Forster hasn't refused to sign for Celtic, we're told it's a permanent deal that is his preference. I can't say I blame him. One year options leave room for manoeuvre or for pandemic to spike again. His position seems fair to me.
Both Fraser Forster and the Celtic support have afforded an awful lot of loyalty to Celtic over the 10-in-a-row period. Once again the supporters have stood firm and backed the club. It's now time the board followed suit. Fraser Forster could be the difference between 10-in-a row and Champions' League qualification.
If there is one deal that has to be done it's that one. Reciprocate the loyalty Celtic. Let's see Fraser Forster in that new adidas kit with a scarf above his head, on a permanent contract.
Niall J