(Follows from Part 1) That Hibs played a huge part in Celtic's formation is a fact which has never been denied. But what many people fail to note is some of the differences in the operation of the clubs, which distinguished the pair.
The founding fathers of Celtic didn't wish to simply imitate Hibernian, they had seen the struggles of over 40 Irish clubs in Scotland and understood that they needed to be the best to survive.
Celtic immediately set about being the biggest Irish club in Scotland. This was proven when the club attracted the star signing of James Kelly from Renton. So influential was Kelly, that the saying went "No Kelly, No Celtic!"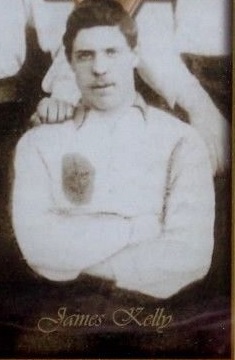 Beyond lofty ambitions to become top dogs, Celtic differed from Hibernian in two key areas (this is not to say Hibernian were not successful or to detract from the achievement of winning the Scottish Cup within 12 years of formation).
Firstly, the club did not enshrine any exclusivist policy, and the first non-Catholic player to enter Celtic Park did so in the Bhoys' second ever season. That signing was a goalkeeper named James Bell, who joined from Dumbarton in 1890. Bell was a Protestant, who was replaced in 1891 when another man of the same faith arrived at the club. The latter was named Thomas Duff, better known by his nickname 'The Cowlairs Orangeman'. This was in contrast to Hibernian (in their original form), who insisted that players were practicing Catholics.
Hibs had been founded by Canon Edward Joseph Hannan and Michael Whelahan in 1875. Hannan was a Limerick man, who had worked to improve the lives of young parishioners in the Cowgate area of Edinburgh and had set up a local branch of The Catholic Young Men's Society ten years earlier, before becoming a priest at St Patrick's Church.
Despite starting as a small charitable church team, Hibs were refused entry to Scottish football competitions due to being an Irish club. However, Canon Hannan had done much lobbying to the governing body, which resulted in acceptance of the team eventually participating in the 1877 Scottish Cup, just two years after the club's foundation.
It is against such a backdrop that Hibernian's exclusive signing policy has to be set. Therefore, some comments from Celtic fans about Hibs being one of Scotland's first sectarian clubs can be a little harsh and lacking in context at times. Nevertheless, Celtic Park opening its doors to all people, regardless of their faith, gave the club a more outward looking identity, which Hibs later got on board with.
It is worth noting that Brother Walfrid and his colleagues were actually slammed by Hibernian for choosing the name Celtic. After Hibs' first game against Celtic on 4 August 1888, an open letter was issued to the media, written by Hibs' Secretary John McFadden. Part of the text read: "Patriotic Irishmen, truly, the Celtic and its supporters; patriotic Irishmen indeed who, in order to raise the name of Celts – a name which may cover Welsh, Highland Scotch, French, and all the nations of that family – dealt as they thought, and by means which are apparent to everybody, a death blow to the Hibernian club."
Going on to criticise the "white flag with green crossbar flying triumphantly above" Celtic Park, McFadden turned his attention to the colours of Celtic's shirt: "The feeling that I had was that the Hibernians did not pretend to be anything else than true Irishmen; who are not ashamed, but proud, to wear the green, and who don't wear a white shirt and edge the collar with green so that it requires a microscope to detect the colour at all."
The second notable difference between the early ideals of Celtic and Hibernian concerned politics. Fans of both clubs were vocal supporters of Irish Home Rule, but there was a difference among the respective committees.
Celtic were very publicly supportive of Irish Home Rule. A wanted IRB man (Pat Welsh) was among the founding fathers, convicted Republican Michael Davitt was named as the club's Patron, and almost every one of the founders was involved in Irish political matters to some degree. In addition to that unified approach, an official Celtic delegation was the only sporting representative(s) at the Irish Race Convention in Dublin, which was designed to plot a way towards Home Rule.
At Hibernian, there was a split regarding the matter of Ireland's quest for freedom. In 1890, many of the players and officials took part in political meetings and protests during the Home Rule campaign. However, this brought them into conflict with Canon Hannan and the parish church. Consequently, the club was split and committee members were forced to resign. The issues, thought to be centred around the clergy's fear of matters becoming violent, played a part in the club's demise.
As an aside, Hibs' Irish political claim to fame is undoubtedly that James Connolly was a passionate supporter of their club. The iconic Internationalist, Socialist, and Easter Rising leader hailed from the Cowgate. Hibbies should be proud to call him one of their own.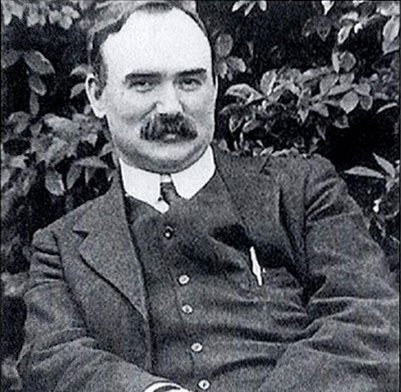 Join us tomorrow morning for Part 3, which looks at the issues surrounding Hibs' demise and whether Celtic were to blame.
Liam Kelly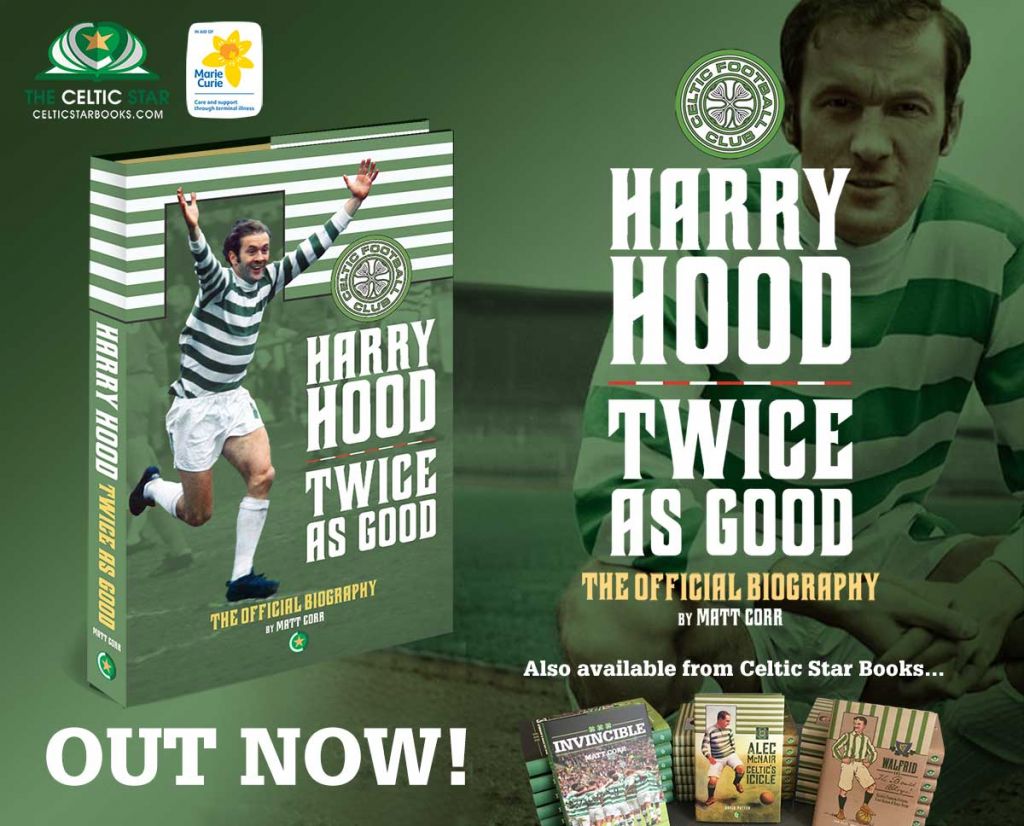 And for those who missed this one on The Celtic Star, here's a catch-up chance to check out the photographs given to this site by the former Celtic Director Tom Grant of the demolition of the old Celtic Park and in its place the emergence of the New Celtic Park which we know and love today. These photographs are fascinating and well worth checking out on the link below…