On Saturday evening Ange Postecoglou had this to say at his post-match Media Conference which was attended by The Celtic Star, when asked about VAR confirming the penalty that was awarded to Ross County.
"I've already said that me talking about it the last few weeks has done a disservice to my football club and it's best that I don't really talk about it anymore. The only way they were going to score today was a penalty and they got it so from my perspective we've got to make sure that we are scoring more goals than the opposition." Ange Postecoglou
No whistle or signal for advantage, at this moment official is making steps to move upfield for the GK kicking the ball out. What follows from there set up the tone for the officials performance. Extremely poor afternoon from a FIFA graded official. 1 of 7 – best in the country🙄 pic.twitter.com/EI0qJbzq1p

— deaksey (@deaks1ey) November 13, 2022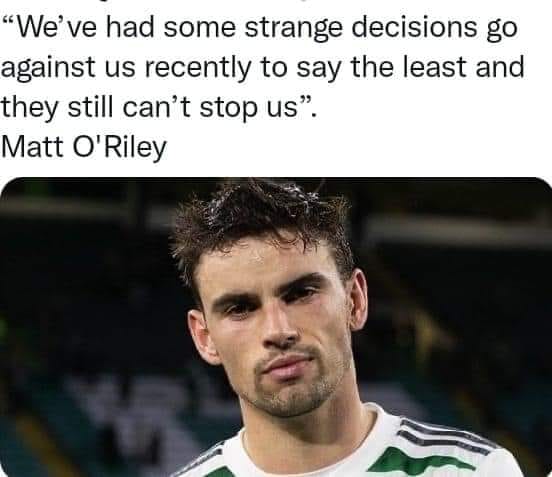 You can read everything that Ange said in that Media Conference here. So if Celtic are NOT going to talk about VAR and the tsunami of dodgy decisions that have gone against Celtic on a game by game basis since the new technology was introduced to Scottish game then what are they going to do? The answer is either they are going to do nothing or they are going to take their concerns directly to the Scottish FA.
Well the question that needs answering is is there any merit in taking any grievances directly to the Scottish FA. Well, read on but before you do watch this review of where we are with VAR…
The inside story of the referee who got an eight weeks ban from the Scottish FA after receiving a complaint from Rangers FC…
"Celtic, who rarely reckon that they get the best of the refereeing decisions, must today consider themselves fortunate that they had eleven players on the field right through the game.
"In the first half John Hughes was booked for a foul on Jardine and Mr Callaghan had no sooner blown his whistle for the start of the second half than the same Hughes used his knee to perpetrate a shocking foul on Johnston – when the ball was far away in the Celtic half of the field.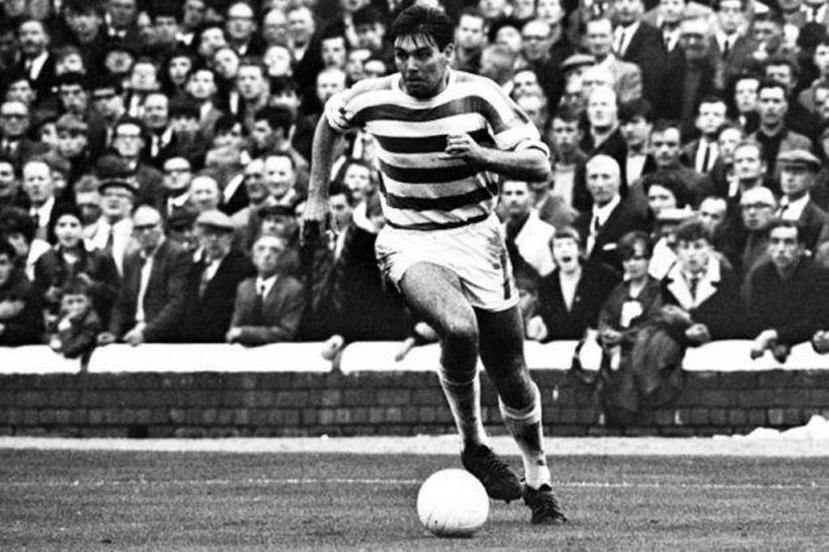 "Mr Callaghan, who commendably likes to keep close to the football action, had his back to the incident, and it took a linesman to draw attention the fact that Johnston was writhing in agony on the turf and giving maybe an Oscar-winning performance of a man in his death throes.
"When play had stopped, and after the referee and the sharp-eyed linesman had gone into a long huddle, Hughes was told, "Come, come – you cannot do that there 'ere." But he stayed on the field – and Celtic lived to win."
This is an extract from the Evening Times match report for Celtic's 1-0 win over Rangers in the League Cup on 20 August 1969. The full report is below. Tommy Gemmell got the only goal of the game with a diving header from close range after an error from the Rangers goalkeeper gifted him the opportunity.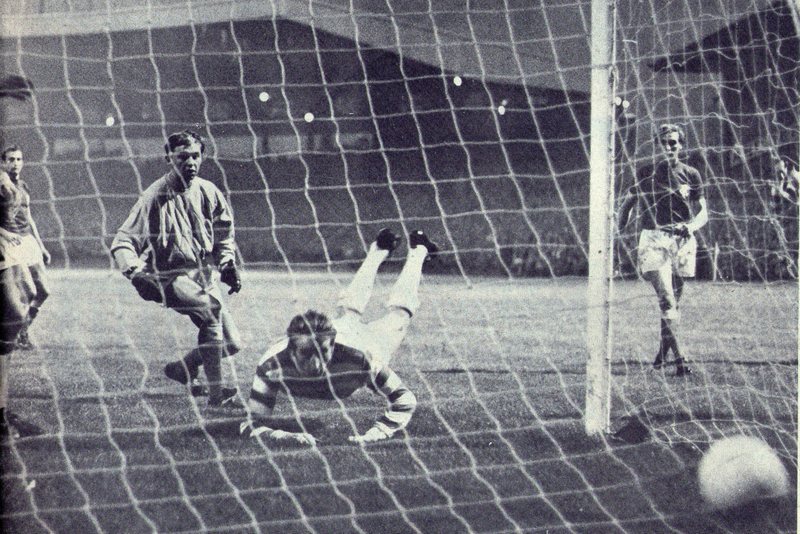 Rangers were not happy with the decision not to send Big Yogi off and wrote to the SFA. You're already thinking about Alfredo Morelos's actions – when he assaulted three Celtic players (one twice) at Ibrox on 29 December 2018 and referee Mr Beaton took no action and then went out drinking with his fellow Rangers supporters that night to celebrate.
Celtic made their feelings on Beaton's performance known to the Scottish FA, just as the old Rangers had done back in the summer of '69.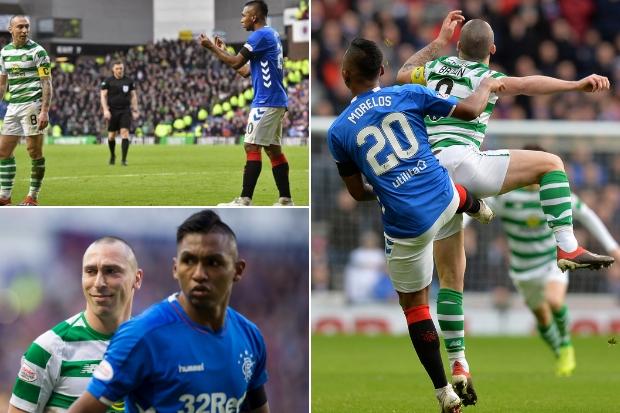 We all know that in 2019 the Scottish FA stood by their man and Mr Beaton continued on refereeing, partially or otherwise.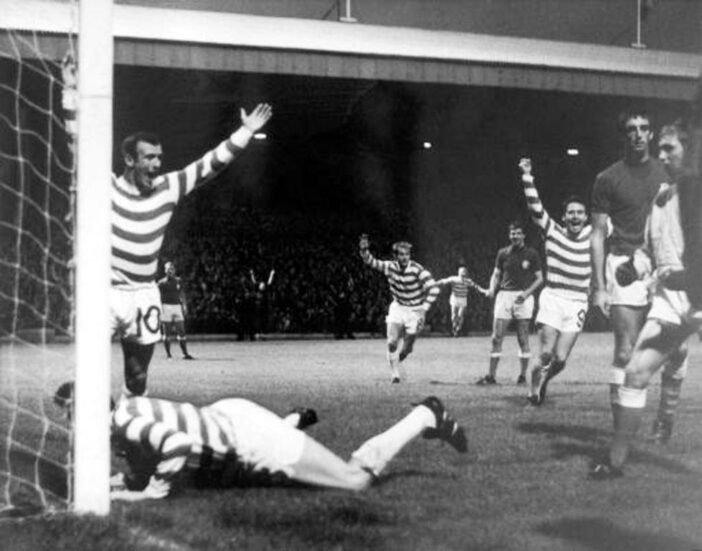 But what was the outcome for Mr Callaghan 50 earlier? Well exactly 50 years ago yesterday the Scottish FA acted on the letter that they had received from Ibrox. On Twitter the Tweet Celtic account took us through season 69/70 on a day by day basis. They had just finished covering the 1978/79 season which incidentally saw Johnny Doyle sent off for kicking out at the Rangers winger Alex MacDonald in Celtic's final game of the season.
Celtic were a goal down at that point and needed a victory to win the league. In a memorable conclusion to the game and the season the ten men turned a 1-0 deficit into an incredible and joyous 4-2 win. Anyway back to what happened in 1969, here's what Tweet Celtic reported.
"The shock news from Park Gardens this evening is that the SFA have suspended referee Jim Callaghan for EIGHT WEEKS after holding an inquiry into his handling of the Celtic-Rangers match on 20th August, following a letter of complaint from Rangers."
The shock news from Park Gardens this evening is that the SFA have suspended referee Jim Callaghan for EIGHT WEEKS after holding an inquiry into his handling of the Celtic-Rangers match on 20th August, following a letter of complaint from Rangers.

— Tweet Celtic '69/70 (@_Tweet_Celtic_) September 15, 2019
Some of the comments that followed are interesting.
"He continued to referee amateur games in Civil Service Saturday Morning League and was a favourite amongst all the teams and league officials," Auldheid stated.
sakes pic.twitter.com/y1hd5taoi7

— Biglhist (@biglhist) September 15, 2019
"Wow. What about the 'referee's decision is final'? You know the one we're always told to adhere too! Wonder what Bob Kelly will say about this?" Jack Maguire asked.
"Nothing much changed from then ," observed another supporter. "Very little, if anything has changed. The SFA is and always have been totally unfit for purpose with blatant institutional bias towards one, now two clubs," Lewis Vickers added.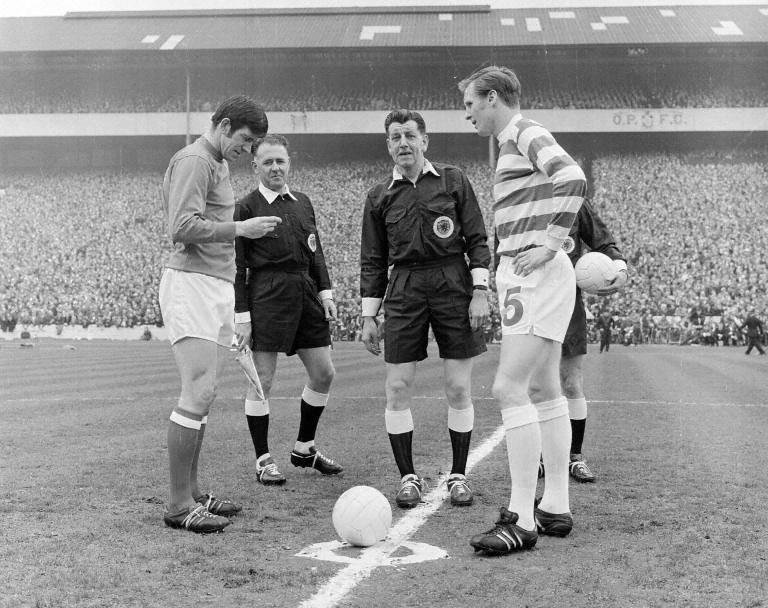 'My father's 8 week ban from refereeing in 1969,' Jim Callaghan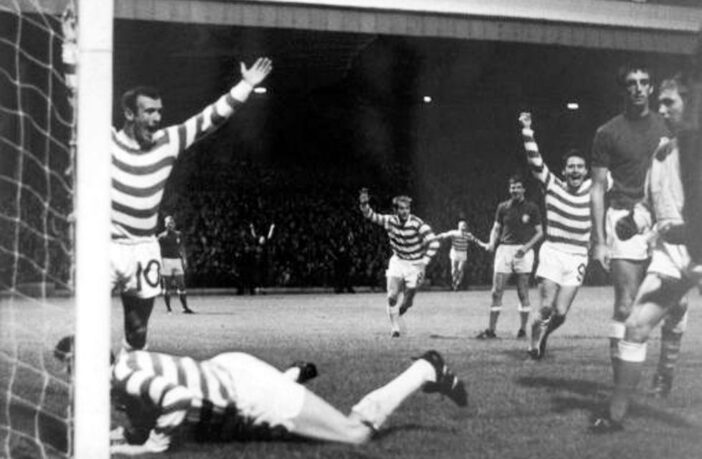 THE story of the Scottish FA handing down an incredible EIGHT weeks ban to a referee in September 1969 after they acted on a letter of complaint sent from Rangers has been one of the biggest talking points today online. The comparison with the manner in which the Scottish FA acted fifty years later in handling Celtic's complaint about referee John Beaton for his performance during and indeed after the match at Ibrox on 29 December last year was lost on no-one.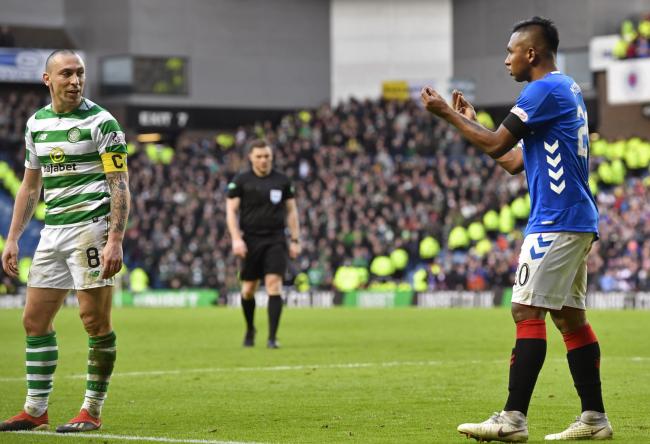 However in the comments we included in the replies to Tweet Celtic '69/70 there was one from Auldheid, which read: "He (Mr Callaghan) continued to referee amateur games in Civil Service Saturday Morning League and was favorite amongst all the teams and league officials."
Mr Callaghan's son, Jim, has been in touch with The Celtic Star and has asked if he can add some further insight into his father's refereeing career after the 8 weeks ban imposed by the Scottish FA, 53 years ago.
Here's what Jim Callaghan told The Celtic Star…
"I'm writing this in connection with the article published today on The celticstar.com which is titled 'Read this Mr Beaton – Referee Mr Callaghan's 8 week SFA Ban following Rangers Complaint'" .
"As it reads, with the comment from Auldheid, it looks like my father's time as a top flight referee was over after his ban in September 1969 (which came less than 5 months after he had refereed the Cup Final when Celtic beat the old Rangers 4-0).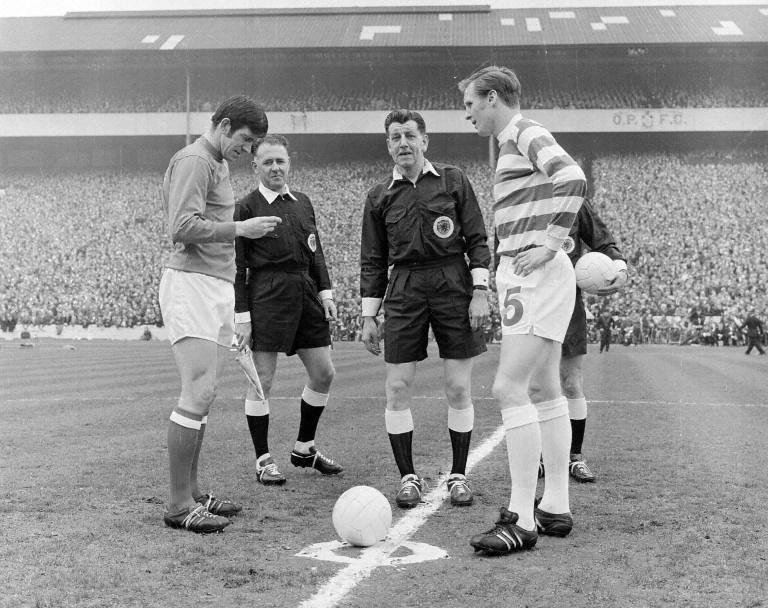 "This was far from the case – he continued as a top-flight referee until 1975 when the old 1st Division ended. He was there for the last appearance of the Lisbon Lions and also refereed several international matches, including England v Romania at Wembley.
"Following his retirement he did amateur matches in the Glasgow Area and later helped out with the Glasgow Referees Association.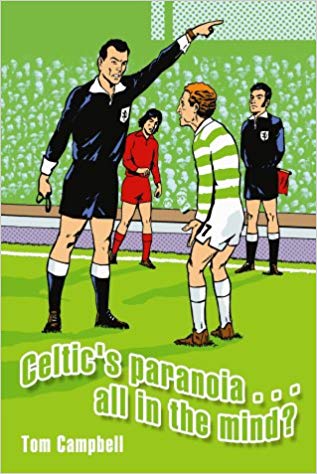 "There's a good account of the case in Tom Campbell's book 'Celtic's Paranoia…all in the mind?'.
"I'd be most grateful if you could set the record straight. Many thanks," Jim Callaghan wrote, bringing the story right up to date.
We asked Jim if he knew why his dad didn't send Yogi off that in that game (from talking to Yogi he certainly deserved a red card as he reacted to what had been said to him – you don't need any more clues on that do you?)
Jim gave us this answer…
"I'm afraid I don't have an account of why my dad didn't send Yogi off, but he was known for being reluctant to send players off when he felt there was provocation from the opposition (as in the Cup Final that April – my first OF match at the age of nine).
"He also kept up with play so didn't see the incident and had to rely on what his linesman saw (Campbell's book has an account of what was overheard on the night). Also the SFA rules had been tightened up that season regarding players already cautioned in a match, which my dad fell foul of.
"Campbell's book also compares his treatment with a similar case from 20 years earlier where the ref in an OF match was only reprimanded (for a decision which favoured the old Rangers). And raises the question whether my dad's face just didn't fit (working class, raised as a Catholic, living in Easterhouse).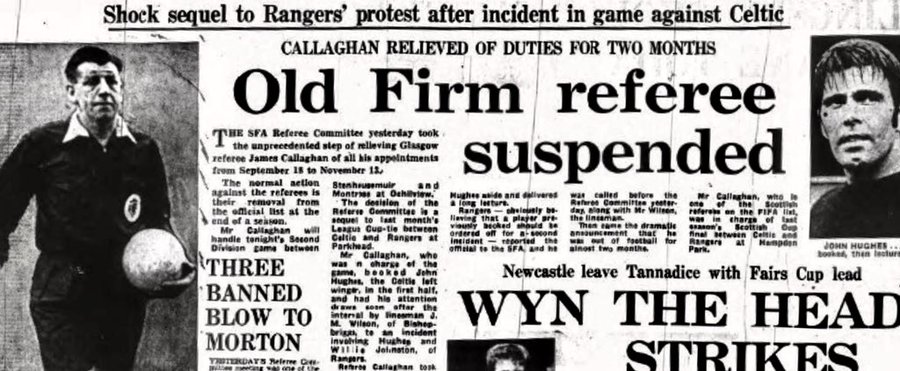 "The ironic thing was that during his suspension he got an award from the Glasgow Refs as their top ref from the 68/69 season.
"And his suspension didn't stop him being involved in refereeing into his 70s (he passed away in 2005), in a sport he loved up until the end. Check out Campbell's book if you get the chance," Jim wrote.
Previously on The Celtic Star DidsburyCelt in his excellent series Supporting Celtic Near and Far has written about this match and in particular the controversial incident in question. Here's what he had to say…
"In the League Cup of 1969-70 Section 1 was to create one of the most controversial and distasteful situations imaginable. The mini-league comprised of Airdrieonians, Celtic, Raith Rovers and Rangers.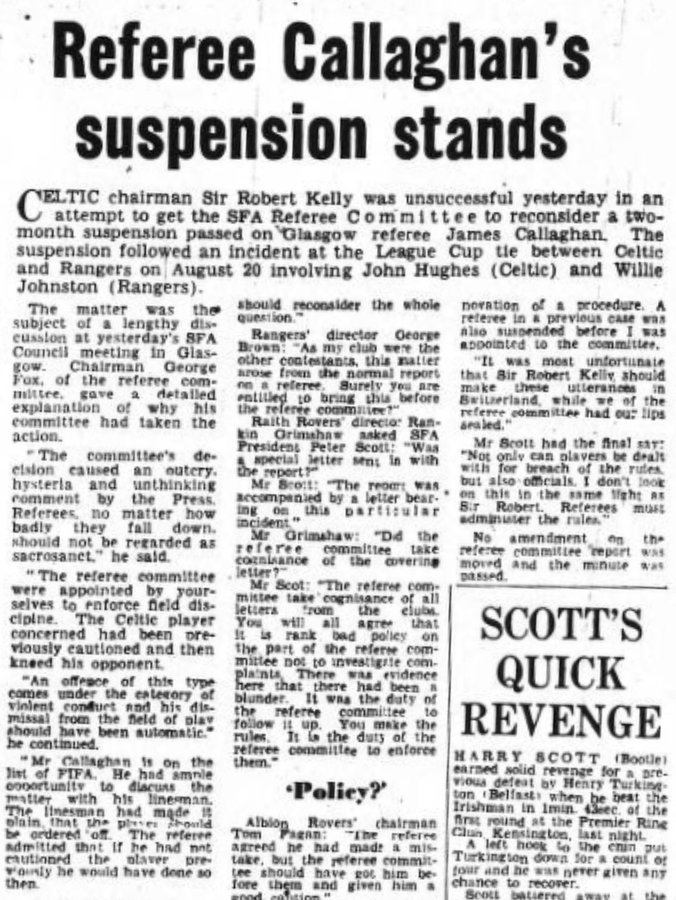 "In the second series of matches Celtic had lost 1-2 at Ibrox and so on 20 August 1969 it was vital to win the return tie at Celtic Park. One of my friends at the time Gerry Traynor a huge Celtic supporter had a policy of not attending Old F*rm games. Against his better judgement I badgered him to come. We were the dominant team then and despite the loss away I was very confident of success.
"Eventually he relented. For home matches there were four or five of us who met at the Pie Stall, then situated in the "Celtic End" at its meeting point with "The Jungle", before taking our places about half way up the terracing just before we reached the half way line. A great vantage point in the maelstrom of passion and noise! Gerry was with us and braced himself for the fray.
"It was a towsey affair; goal-less at halftime. Early in the second half after the ball had gone Willie Johnston clashed with John Hughes behind the referee's back but the stand side linesman (assistant in today's terminology) had seen the incident and raised his flag. At least, Johnston should have been cautioned but after a long talk with his linesman the referee approached Hughes alone.
"Clearly Johnston would suffer no sanction. The tension was palpable and the Rangers fans were ecstatic because Hughes had been cautioned in the first half and so the automatic assumption had to be that he would be sent off. After lecturing Hughes for what seemed an eternity the referee Jim Callaghan allowed Big Yogi to remain on the field and restarted play.
"Consternation at the Rangers end: huge relief and joy at the Celtic end. Mid-way through the second period following a corner where the Rangers goalkeeper lost control of the ball Tommy Gemmell reacted first and headed what turned out to be the winner into the Rangers net.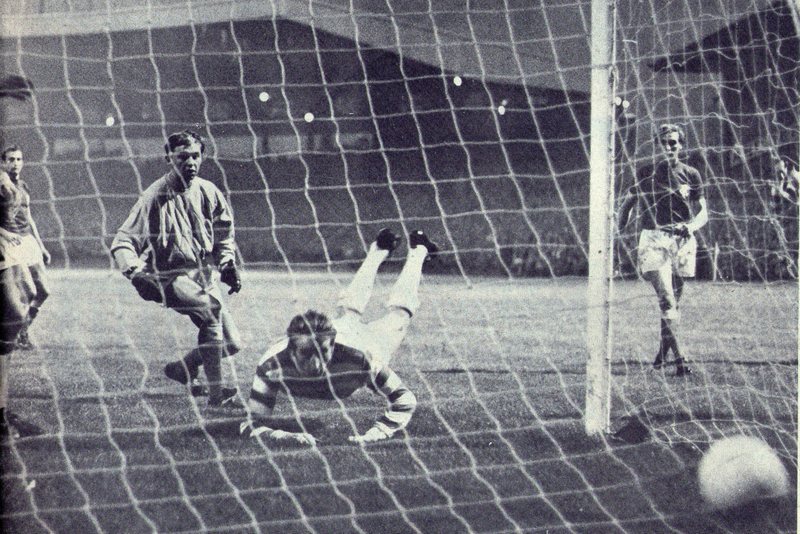 "For several days afterwards Gerry was still complaining that I had deafened him with the roar of delight that I had released at the goal. (Nearly fifty years on Jean my wife still has to nudge me from time to time because I am speaking too loudly!) The celebrations at the final whistle were long, loud and joyous. It was virtually certain that we would win the section which we duly did. In fact we went on to retain the trophy.
"The fall out was horrendous. The newspapers went mad. Rangers were always bad losers. On this occasion their feelings of resentment were understandable but no excuse for their reaction which was unprecedented.
"There used to be an unwritten rule which said that the referee is right even when he is wrong. In other words the referee's decision had to be accepted otherwise we would have anarchy. Every team in the world can relate an incident when they were hard done by and/or felt cheated by a match official's decision but at the end of the game the result was known and that was that.
"Everyone had to accept the situation. Sadly on this occasion not Rangers. There seemed to be a general view that Jim Callaghan was a Catholic. I suppose that I subscribed to it but I had always believed that he was fair. I am certain that the "Catholic angle" played a part in the post match reaction and then in what followed.
"In those days after each match the clubs sent an assessment of the referee to the competition organisers. A similar system will exist now. I feel sure that from time to time a quiet word must have been exchanged between club officials and competition authorities in these situations. In any event reports were collated and at the end of the season and based on these the referees were retained on the list or informed that their services were no longer required.
"The decent thing would have been to deal with the matter as appropriate at the season's end when all the evidence was available. Sadly Rangers wrote a formal letter of complaint and let it be known that they had done so. This fanned the flames.
"The newspapers were having a field day.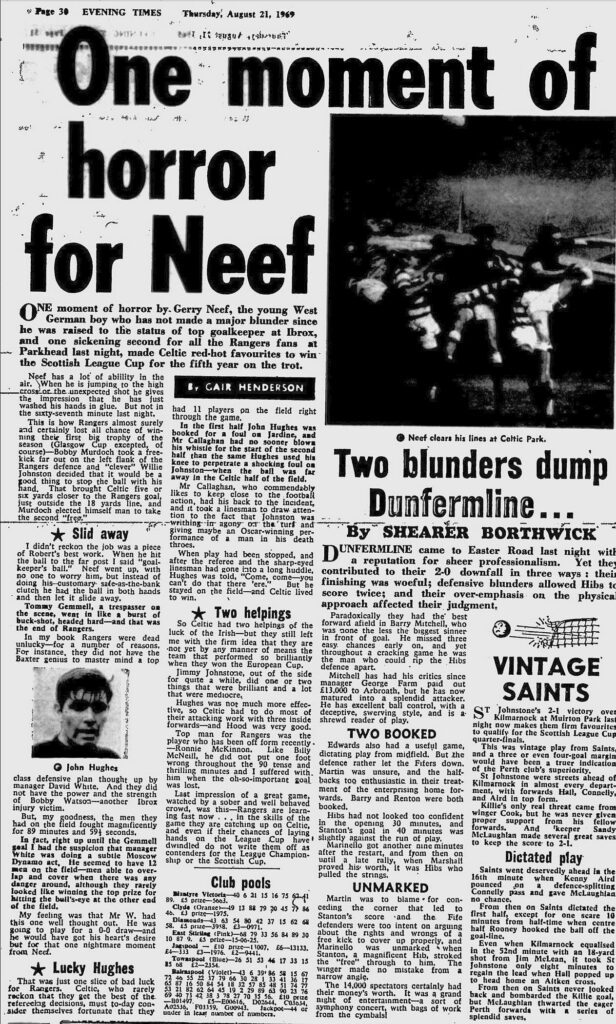 "At the time James Callaghan was Scotland's best referee but his treatment by Rangers and totally unjustified two month suspension by the SFA were humiliating. (Humiliating simply for how he was treated but equally so bearing in mind how at least one similar incident albeit 20 or so years previously had been handled by the SFA. The notorious "Tully/Cox situation" at Ibrox.) To his great credit he returned and continued to officiate at the top level for several years." DidsburyCelt