WE'VE all been moaning about it for ages. For all that he brought to Celtic over the time he was here, Brendan Rodgers never seemed to have been too concerned about just how hopeless we appear to be at it and only now does it look like it is going to be addressed.
Corners. Celtic are rubbish at them these days and it's now annoying Neil Lennon. We did an article on this on The Celtic Star recently titled 'Why Can't Celtic Score from Corners?'- see HERE.
Jozo Simunovic came close in the last few seconds at Easter Road on Sunday but can you actually remember the last time we scored from a corner?
Hearts, our Scottish cup final opponents, won their semi-final because they scored from two corners – the second very much against the run of play as Inverness Caley Thistle pushed hard for an equaliser.
Neil Lennon was asked about this failure in his Celtic side to capitalise from corners, in the way that his side did in his first spell as manager. Remember for instance Big Victor against Barcelona THAT night!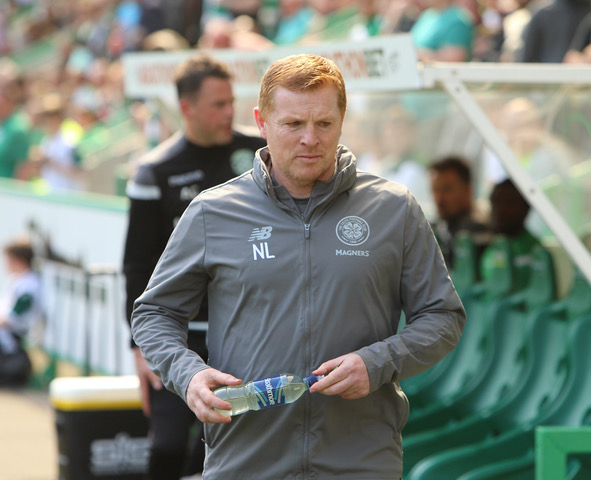 Lenny was asked if he believes that the current Celtic side should threaten more from corners and he was clear that his players need to do better.
"We do, yeah. Some of the deliveries were good and some were very, very poor. There's an inconsistency there.
"We work on them, we practice them, but you need to get them right in the moment and give the lads a chance to go and actually attack the ball. We nearly got one at the end from a set play, Marciano made a great save from the header from Jozo. That pleases me obviously, but we need more of that, consistently," Lenny said.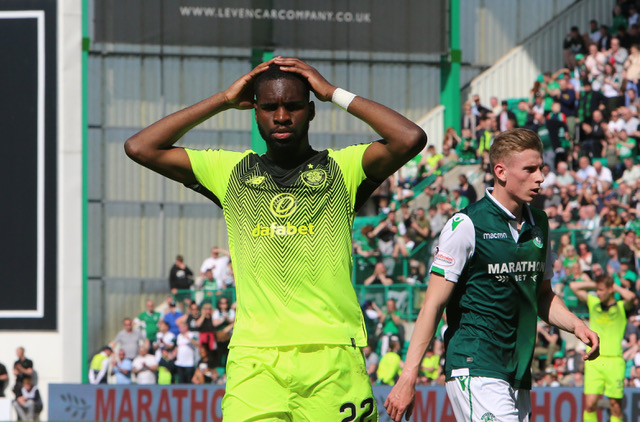 Supporters might argue that the players have been consistent in their corner kick endeavours – consistently rotten!
"It would be a worry if we weren't creating chances," Lenny said, as reported in the Herald.
"Obviously against Hibs we had great chances to win the game. The nil-nils come from not starting in the right manner, I think, and again we didn't start in the right manner again against Hibs.
"I don't need to tell the players they need to look at it and analyse it themselves. I don't think it's a case of them thinking 'we just need to turn up to win the game', but certainly our play in the final third on Sunday wasn't at the acceptable level."
Celtic could have won the league against Kilmarnock on Saturday had they been able to take one of the chances created at Easter Road but now the earliest that 8IAR can be won is on Sunday if the Rangers fail to beat their bogey team Aberdeen at Ibrox. That of course assumes that Celtic will be able to break down Steve Clarke's parked Kilmarnock bus the day before and we gave Lenny our thoughts on this – ie play two upfront this weekend – see HERE.
If the Rangers prevail in that game at Ibrox then Celtic will have to go to Pittodrie in search of the point that would be required.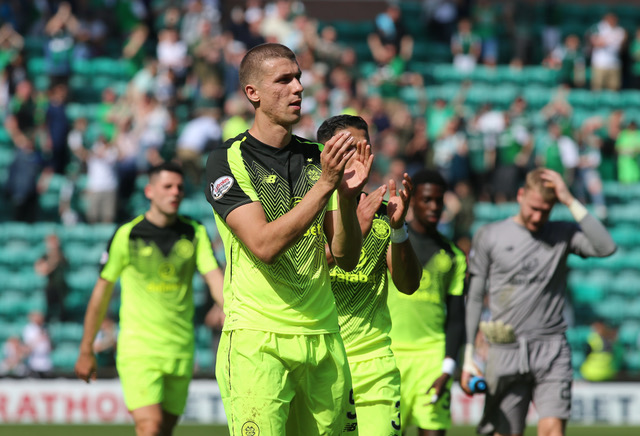 "I can't think about that now," Lenny said. "Everyone says 'oh we could have won it at Easter Road, or at home, or whatever'. We just need to win it and stop thinking about when we're going to win it.
"It's about the next game – win it and see where that takes us. If we have to go to Aberdeen make sure we do the job properly and win the title and put it to bed and then we can look forward to the cup final."
On whether the players have become pre-occupied with where the title could be won, Lenny reckons that there's something in that.
"Yeah, of course, and the fans do it too. I get it to a certain extent, but you've still got to stay in the present. I've prepared for each game one game at a time because it's just too important not to."