WE'VE recently been served up commentary on the current Ibrox club's financial affairs on various sites but there's been very little about how this global pandemic is impacting our own club's financial situation.
Yesterday Juventus players agreed to a 100% pay-cut for four months, saving their club around €80million, now the Barcelona stars have agreed to a 70% pay-cut, going beyond the 50% proposition put to the Hearts players by Ann Budge that was fiercely resisted by the Jambo-superstars.
Lionel Messi confirms Barcelona players will take 70 per cent wage cut https://t.co/7C1e082z1G

— David Low (@Heavidor) March 31, 2020
Last Friday night Dave King left the Rangers to sort out their own mess with Alex Rae left reflecting on Radio Clyde about those difficult through-the-night telephone conversations he'd had to make due to the time differences between the Scotland and South Africa. A remarkable excuse given there isn't a time difference between the two countries!
But little until last night had been said about how Celtic were going to handle the coronavirus crisis. The club, via The Celtic FC Foundation has donated £175,000 to help worthy causes and those in most need during the pandemic, and Celtic captain Scott Brown dipped into his own pocket to make a sizeable financial donation of his own – with one of the MSM managing to distance Celtic from this story by using a decade old photograph of Scott Brown in a Hibs strip!
Glasgow newspaper reporting on Celtic captain Scott Brown donating £1k. Yet despite being at the club since 2007 they used a photo from his Hibernian days. It's as if the journo didn't want to highlight Celtic at all. pic.twitter.com/PKdhj9IhLk

— Henrik's Tongue (@henriktongue) March 30, 2020
Celtic employ the highest earning non-football playing emmployee in Scottish football. That of course is Peter Lawwell, whose multi-million pound bonuses have been the subject of much debate among the support over the years.
Lawwell has steered Celtic into this crisis – which few could have predicted – in a very healthy financial position and for that we should all be grateful. No other club in Scotland is so fortunate but that doesn't mean that Celtic are immune to the financial turmoil that this crisis is causing.
However it's fair to say that at this time our club needs strong leadership and when tough calls have to be made for the good of the club then that is what needs to happen and Peter Lawwell will not hesitate in doing the right thing.
Scott Brown has had a decade at Celtic and in that time him and every other player have always had their money in their banks at the appropriate time, a situation that many footballers at other clubs have not enjoyed.
Celtic launched the season ticket campaign just before the crisis brought the game to a halt and after an initial early burst in renewals, this has dried up almost completely. And the Celtic Supporters – remember we know that other clubs have these issues to deal with too but let's stick to talking about Celtic – have paid for games via their current season ticket and these possibly or even probably will never happen.
Celtic have to account for this and that is a liability that they have to you, me and 50,000 other season ticket holders.
One way around that would be, in the event of the league ending, would be to give supporters an offer of a refund, or deduct the sum due from next season's ticket or even offer shares in the club rather than a cash refund. This lets the support decide on how to sort that problem out, if the league is to be brought to an early conclusion.
Many Celtic families are going to have to think long and hard about their season tickets for next season. Can they afford it given the financial turmoil in the country, with many not working and the self employed having to wait until June to get three months backdated money? Anyone else think that HMRC aren't going to be able to cope with the sheer volume of people desperately looking for their money to keep food on the table?
A season ticket for Celtic is going to be a luxury that many might think that they cannot afford next season and this is yet another factor that Peter Lawwell will be considering.
Last night Neil Lennon was speaking to Chris Sutton on Radio Five Live and he was asked about whether Celtic would have to take financial measures in view of the financial crisis. In answering it was the Celtic manager who gave us the first indication of the financial implications that this is going to have for Celtic.
Sutton asked if cuts were a possibility and Lenny was straight talking with his answer. "Yes," he replied. "We'll probably have a look at things at the end of April in terms of the club as a whole.
"Peter Lawwell and the board will review it then. At the minute, we are okay. For Scottish clubs, this is the time of the year when they are putting out season tickets. But obviously the general public are very wary and reluctant to part with their money.
"They don't know what they are paying for yet and we still haven't finished this season yet. We don't know whether that's going to happen or not. We need to get a decision sooner rather than later on that.
"There has to be a backstop date at some stage so we can start to plan ahead. We're financially robust, but are still feeling the hit.
"We've been told by the chief medical officer here it's going to be 12 to 13 weeks in this situation. So it's really difficult to plan for the future and you have to prepare yourself as best you can for whatever the outcome is going to be."
On Twitter, Barcabhoy is famously 'close to the Celtic board' and a guy who knows a thing or two about running a business. Commenting on the 70% pay cut that the Barca stars have agreed to he had this to say. "This is reality. Not doing nothing, not flying kites about saviours, not ignoring the obvious. All clubs, including Celtic, should implement wage cuts on the highly paid. The sooner the better.Prevarication and spin don't cover costs," he warned.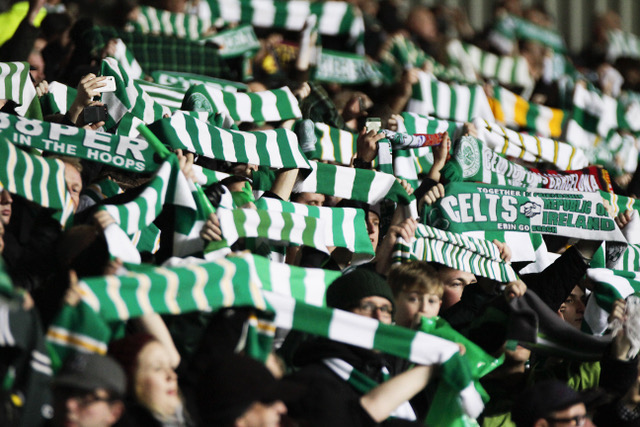 An hour later he said this: "Celtic are working out all options. Credit to the club for not sugar coating this. Aberdeen, Motherwell Hearts and Hibs have also been prompt in communicating with fans. Silence shouldn't be an option," he stated.
So it seems likely that we are about to hear from Peter Lawwell and now more than ever he has to earn his own salary and that means of course leading by example and not asking any of the players to take a % pay-cut that he himself – as one of Celtic's high earners – is not prepared to take himself.
And for the hundreds of people employed at Celtic on modest salaries their finances should NOT be affected and needs to be protected.
The Celtic family need to know what the plan is, the Celtic players need to buy into it too or their longer term future at the club would be difficult to imagine – together we can all work together to get Celtic through this and out the other side, and onto ten-in-a-row.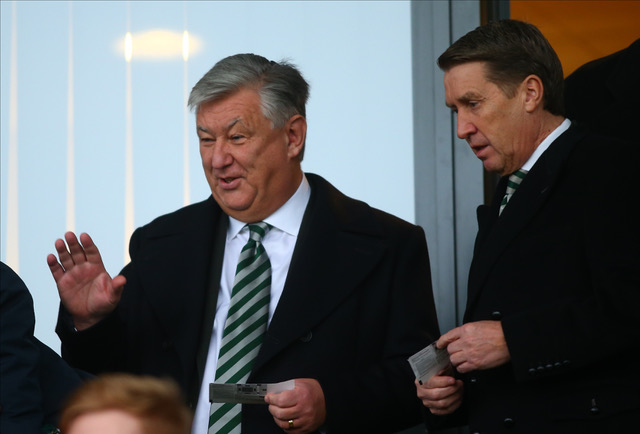 Peter Lawwell would also do the Scottish game a big favour by outlining the additional and self-inflicted financial hardship that will befall all clubs in the event of a null and void decision. French broadcasters have already made their move, telling the leagues to forget about their June payments and their current contract – no games means no money and when it's all over come back and talk about a new, different deal (which will be for less money).
Sky will be next and the English clubs are going to have a huge financial shock when this happens. Null and Void will give the broadcasters an out in Scotland, all because it suits one club.
Over to you Peter…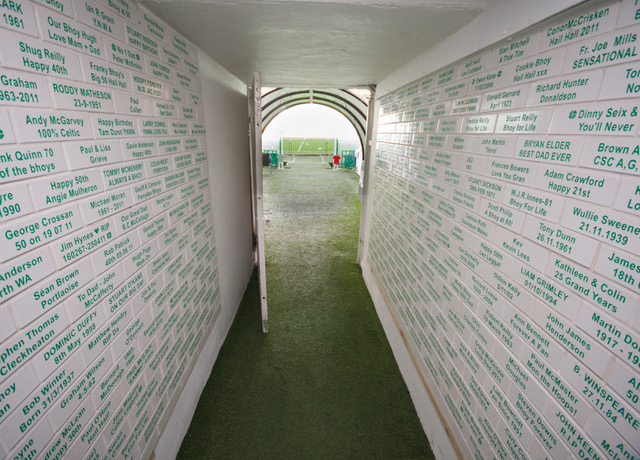 Take The Celtic Star's Photo Tour of Celtic Park and enjoy our stunning photos from inside Paradise RIGHT HERE, RIGHT NOW.
Support Celtic Youth Development
Help raise money for Celtic Youth Development by joining the £1 weekly lottery and you could win up to £25,000 – just click on any one of the photographs below to join. Lots of our readers have already done so and they're now doing their bit to help fund Celtic Youth Development that can deliver the stars of tomorrow and beyond. And you might even win a few bob too! And a special thank you to all The Celtic Star readers who have already signed up and are now supporting youth development to give us the Celtic Stars of the future…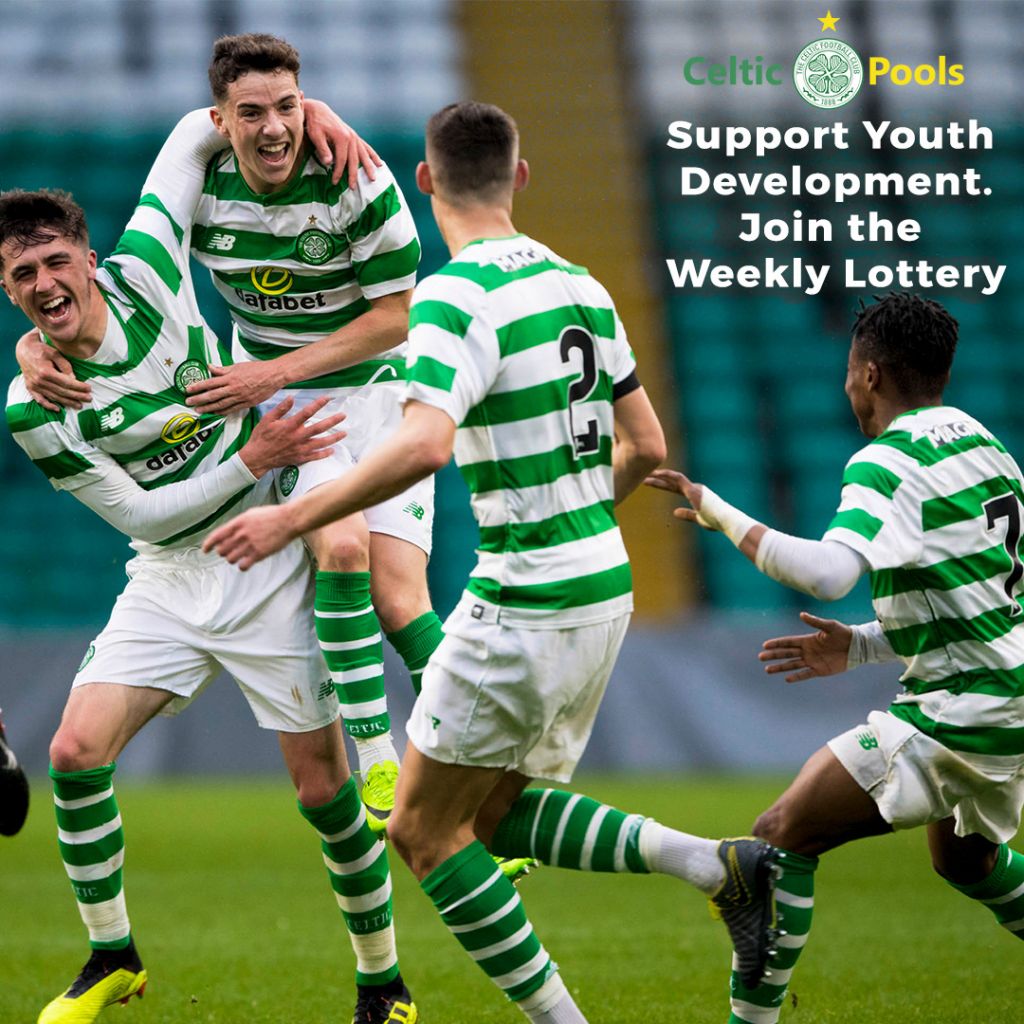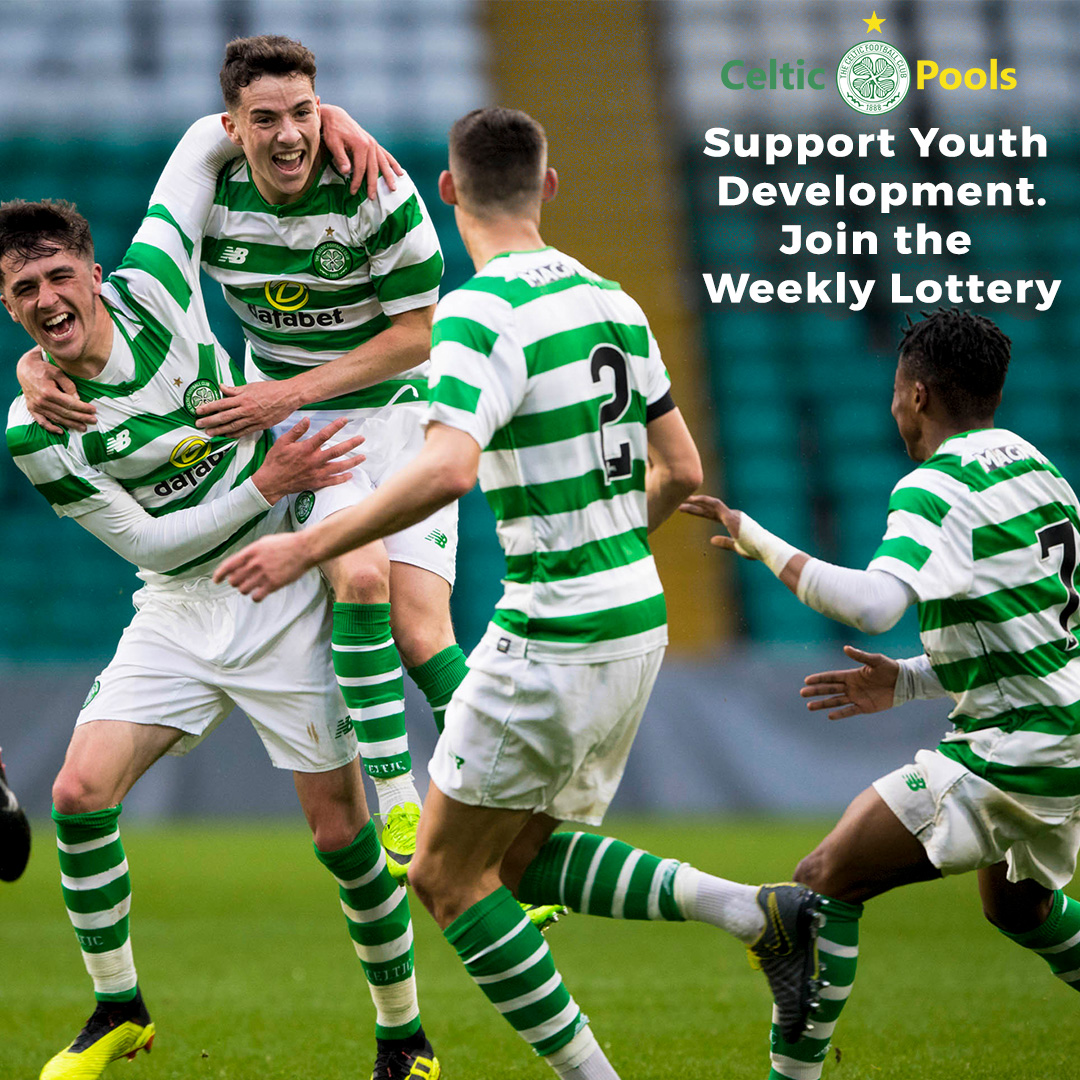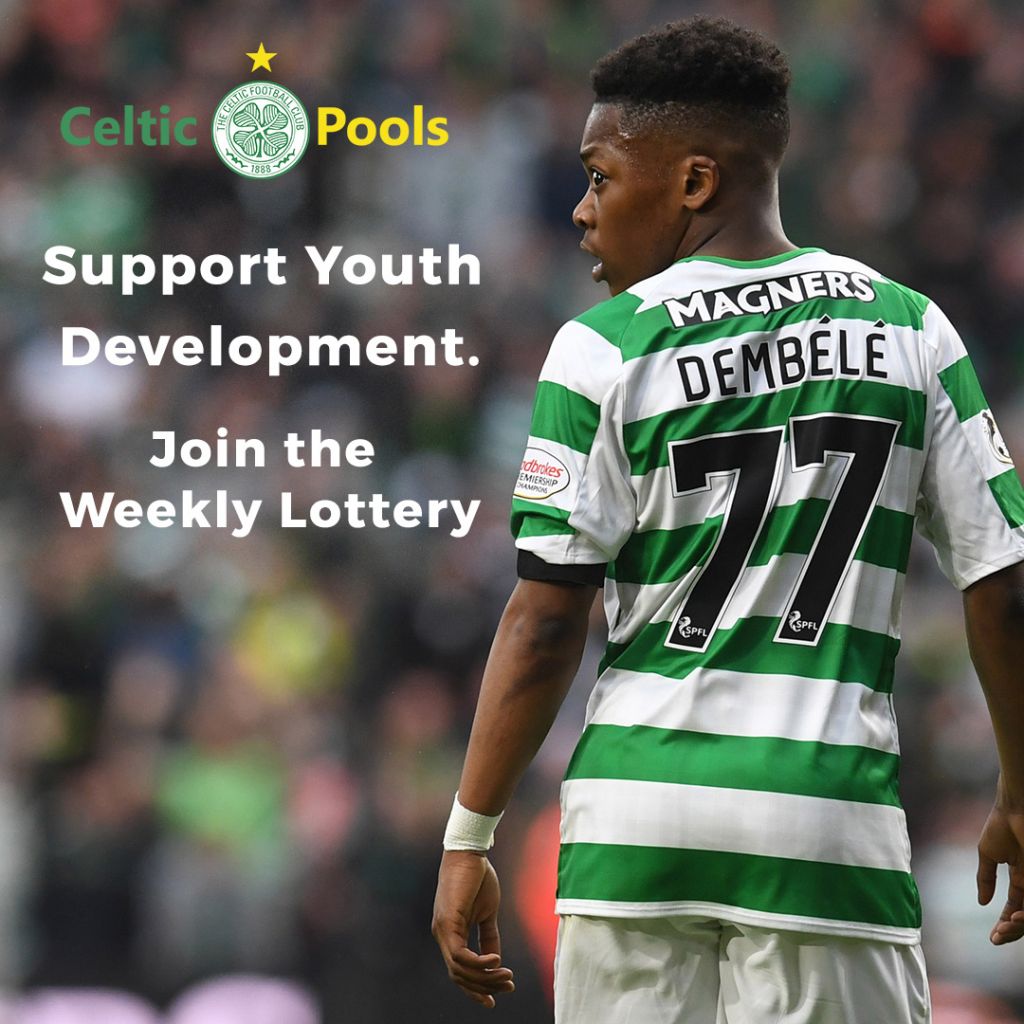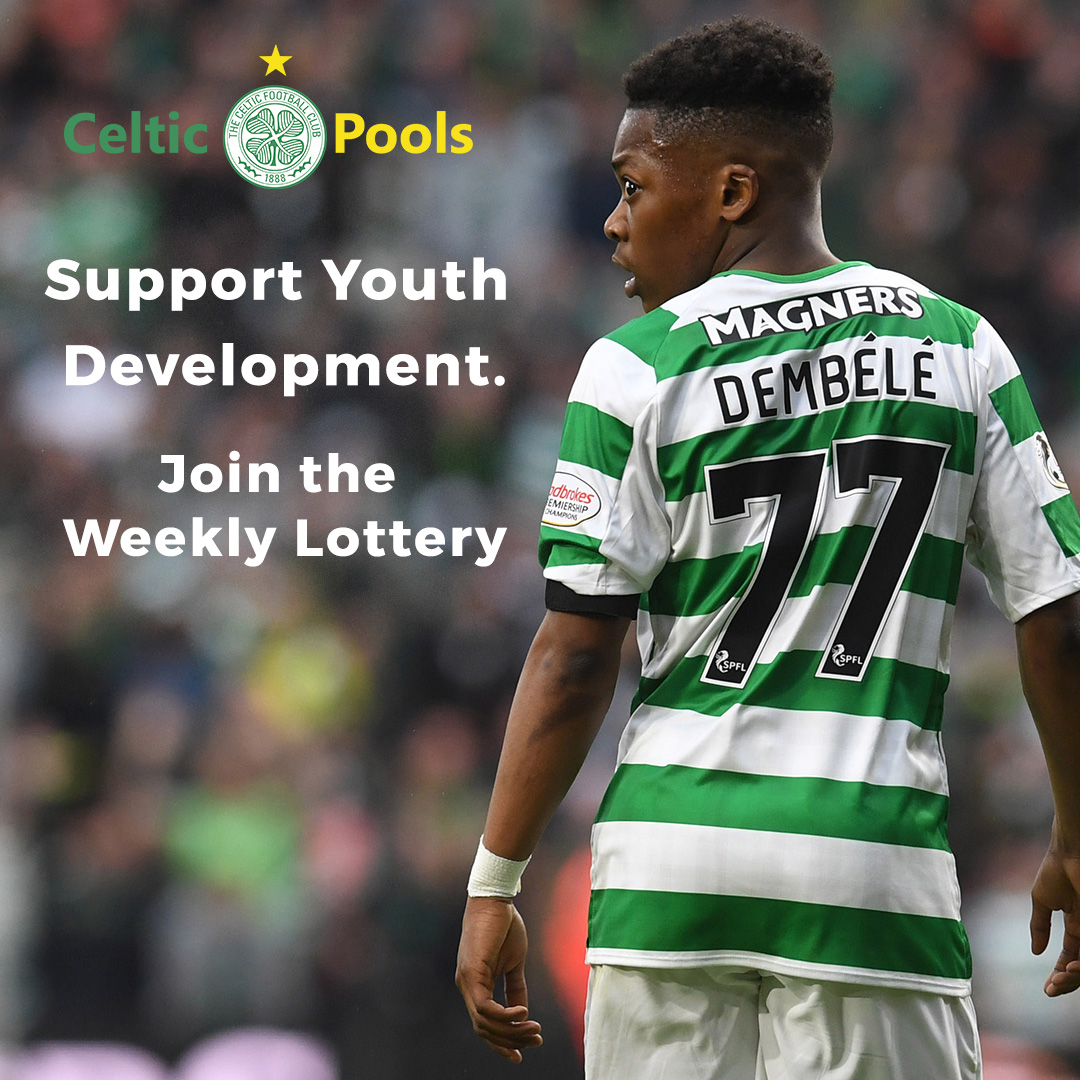 Invincible author Matt Corr's names his @CelticFC Legends…https://t.co/AHlwWQZ9ez @Boola_vogue @lcafiero

— The Celtic Star Editor (@CelticStarMag) March 27, 2020
"La Marseillaise" – Celtic's French Connection and the pain they've inflicted | The Celtic Star https://t.co/6WZIStbUzi

— The Celtic Star Editor (@CelticStarMag) March 27, 2020