As you wondered how Boli Bolingoli got from Glasgow to Malaga and back and how it took seven days from the point of departure until Monday lunchtime for Celtic to be aware of his actions, you may have pictured a John le Carre spy novel as Boli bedecked in a genius disguise as a luggage trolley floated seamlessly through four checkpoints in 24 hours. He would have strolled through two arrivals halls and two departure lounges, passed security, cabin crew and passengers and was not recognised at all.
Bearing in mind he'd have to navigate Prestwick Airport – twice, even in the absence of Celtic fans working an airport shift you'd bet in Ayrshire the true blue loyal employed in some position along the way, checking passports and departure cards and noting the destination of the man involved may have flagged it up. But no the Emerald Pimpernel evaded capture, made it to Spain, checked into a hotel full of tourists, and either negotiated a transfer or simply – hard as it is to believe risked his Celtic career and soaked up some sun, necked his body weight in san Miguel and headed straight home, this time you'd assume in an EasyJet cabin crew uniform to evade capture. And not a soul got wind of it.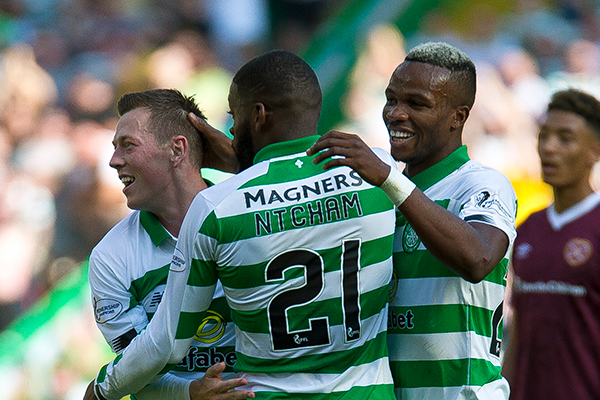 Jimmy Johnstone would barely be collecting his change from a hauf and hauf before Jock Stein would have had a call to confirm a clandestine night out had just started and that was without camera phones and twitter.
Did Boli tell those he was meeting that he had no comms and to dispense with the usual communications channels to avoid contact from teammates and club employees, did the alleged new club send a burner phone prior to his flight with strict instructions only to turn it on when he'd negotiated the Malaga border control checkpoint and await further instruction, before making his way to the moustachioed Mercedes driver with a cardboard sign adorned with 'Senor Idiota', climb into the boot and cover himself in the strategically placed tarpaulin.
But no, Boli wasn't as bright as all of that, Qué Sorpresa! Boli travelled with a £2k designer suitcase, so garish that still looked like it was from the reduced section at TK Maxx, Bermuda shorts that Keanu Reeves would have rejected as too much in Point Beak, trainers borrowed from Mo Farah and a pair of socks from my dad when he last visited Viva Espana courtesy of Saga. Inconspicuous he was not.
This photo was captured by a Celtic fan who was then stunned to see him appear on the pitchhttps://t.co/Vx6Y86euqS

— The Daily Record (@Daily_Record) August 12, 2020
White socks with your trainers on holiday? As if Boli isn't in enough trouble! Anyone wearing white socks and trainers on a flight fully expects to have their face scrutinised by everyone on board, just in case they wander into your hotel bar and want to try conversing when you reach your destination, forewarned is forearmed and all that.
And just in case you thought he may have spent most of the flight in the top right corner of the plane with a pulled down baseball cap, wrapped in a blanket and with a snood as a makeshift facemask, or indeed in the aeroplane bathroom to limit eye contact, it turns out Boli and his overnight bag plonked themselves on the front row.
A psychologist would have a field day: 'When you say you wished to travel incognito Mr Bolingoli your actions and attire tell a different story, let's talk about why I believe you may on some unconscious level you may have wanted to be caught'.
It's a bit of a mess is it not? How on earth did Celtic not know any of this, it's more Clouseau than Le Carre?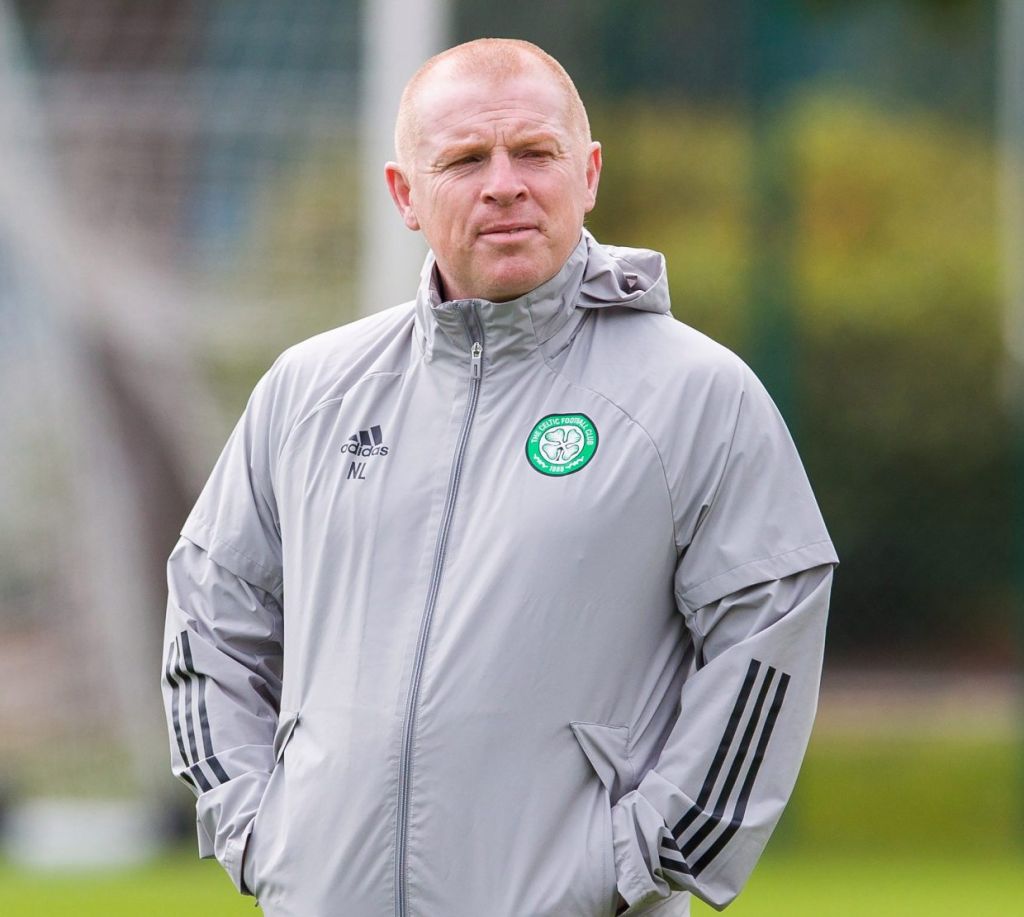 Celtic, or at least Neil Lennon has faced the music for sure, yet it's a concern that procedures the club have been lauding for weeks' – and indeed with a promotional video on Celtic TV – allowed a 'rogue' element, as Neil Lennon described Boli, to sneak out the country, possibly even to meet another club's representatives (he denied this last night via Sky Sports), back home again, flout quarantine rules, train with teammates before playing in last weekend's game with Kilmarnock – and it takes a week before anyone notices!
If this was another club, I'd be the first to call them out for the damage it's caused Scottish football, if this was another Budge fudge at Tynecastle or Cormack cock-up at Pittodrie we'd be questioning the diligence of those in charge. Bolingoli may to be to blame but the responsibility lies in our own measures surely.
Discipline in the dressing room comes down to the coaching staff and the responsibility to Neil Lennon. It's been said the Celtic manager has mellowed in his second stint in Glasgow, that he ruled with an iron fist and a fiery temper first time around and perhaps this time those flames are doused somewhat and that the fist is perhaps now covered with a velvet glove.
Time moves on and football modernises. Young players don't clean the stands after games, polish the boots of allocated first teamers nor scrub the grouting in the showers with a toothbrush. Older players are not allocated these youngsters to teach their young Padawans the ways of the force. But somehow discipline must remain.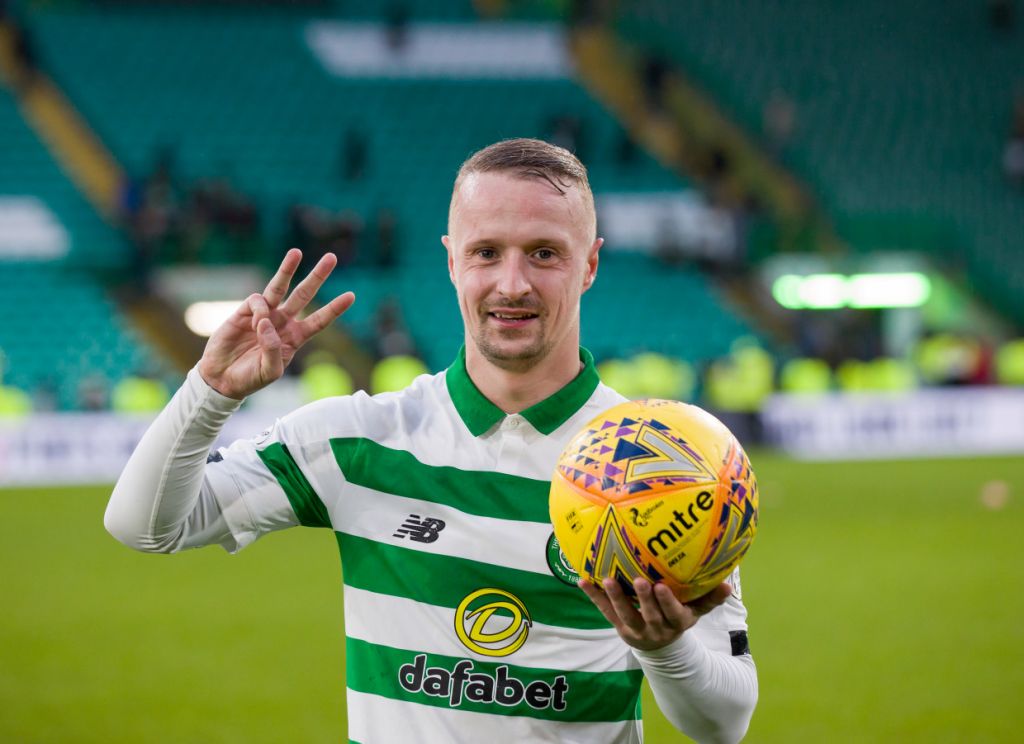 Leigh Griffiths is a fine example. His talent appears to allow him special treatment, unfit enough to train in Loughborough or take part in a pre-season trip, he's back in the fold against Hibs for a friendly before celebrating his partner's birthday with a badly advised and possibly oversubscribed house party. Yet Lennon tell the media at a press conference where he's apparently 'livid' at the behaviour of Bolingoli that Leigh's is no big deal and he'll be back training soon. After recovering from his calf injury you'd assume.
If I was a friend of Bolingoli's in that changing room or a friend of neither but someone who'd made all the necessary sacrifices and saw Griffiths treated differently from others who broke the rules, I'd be questioning the consistency. It's from moments like this that the fracturing of the togetherness Celtic has built over the years can occur.
Perhaps a malaise has set in, things have got a little too comfortable, nine titles in a row could do that perhaps to the point you would take ten for granted. Well there's time to address just that before this season starts to unravel any further.
The Chief Executive and not Neil Lennon is where the buck lies for operational breakdowns and today you'd hope Celtic are tightening up even further their procedures, perhaps putting them in writing to the players may help this time around.
The sound of silence in the summer may have appeared dignified, with only a statement from the club this time and nothing from the captain of the ship manoeuvring troubled waters it smacks of disinterest or cowardice.
Yesterday was an operational issue, not one simply for the dressing room. Tuesday's press conference should have been reminiscent of the good times when Neil Lennon was appointed and Peter Lawwell was happy to stand in front of the camera and hog the limelight, yet unlike Cormack or Budge – front and centre when their own media fallout arose – our Chief executive was only conspicuous by his absence.
And you could say what can Celtic do? Well they can't do anything now about what went before, it's done, but what a Chief Executive and not a first team coach should be doing is facing the cameras and the questions explaining where it went wrong and how they plan to move things forward and learn.
Lennon should not have been there on his own for such a monumental issue and on the back of a First Minister taking pot-shots it should have been for the main man to stand shoulder to shoulder rather hang back in the shadows. The seniority of the castigator called for Celtic's Chief Executive to respond.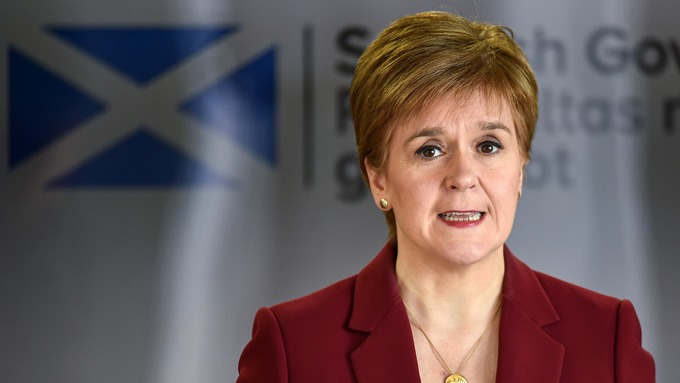 With a week or so now for contemplation, and after a summer of silence where Scottish football took turns to embarrass us all, Celtic have now joined Aberdeen to keep that consistency of ignominy going.
On the pitch we have players looking like they're in dire need of competition to keep them up to their work and now Peter Lawwell has to supply that as well as leadership around this issue and support his manager. While off it, Lennon has to find a way to instil discipline in a way that is equitable across the board, no favourites, and no rules for one and not the other, at the very least that may halt the progression of any in-house division amongst the squad.
You get the feeling this may not be the end of it all and you start to worry the damage this could do this season. Yet there is time to take stock and for all of those in the position to affect change, to use the time we have to clear the air and make adjustments on and off the park.
Boili Bolingoli couldn't and shouldn't have been able to do what he did, that he did so in such a brazen manner and yet the club knew nothing of it shows there are improvements we can make. A collective responsibility would be a good starting point.
Niall J