Kris Commons pinpoints the underlying problem at Celtic that has now seeped through the entire club that is now in danger of rotting from the inside. A complacent board overseen by the master of all departments at the football club and a self-taught and self-appointed Director of Football in all but name, have to accept their role in allowing things to come to this.
At the end of last week we found ourselves agreeing with Andy Walker. Charlie Nicholas even made some valid points although we never had the stomach to acknowledge that and now even Kris Commons – the third most irritating former Celtic player now pundit has been writing in his column in Scottish Daily Mail and we're nodding in agreement.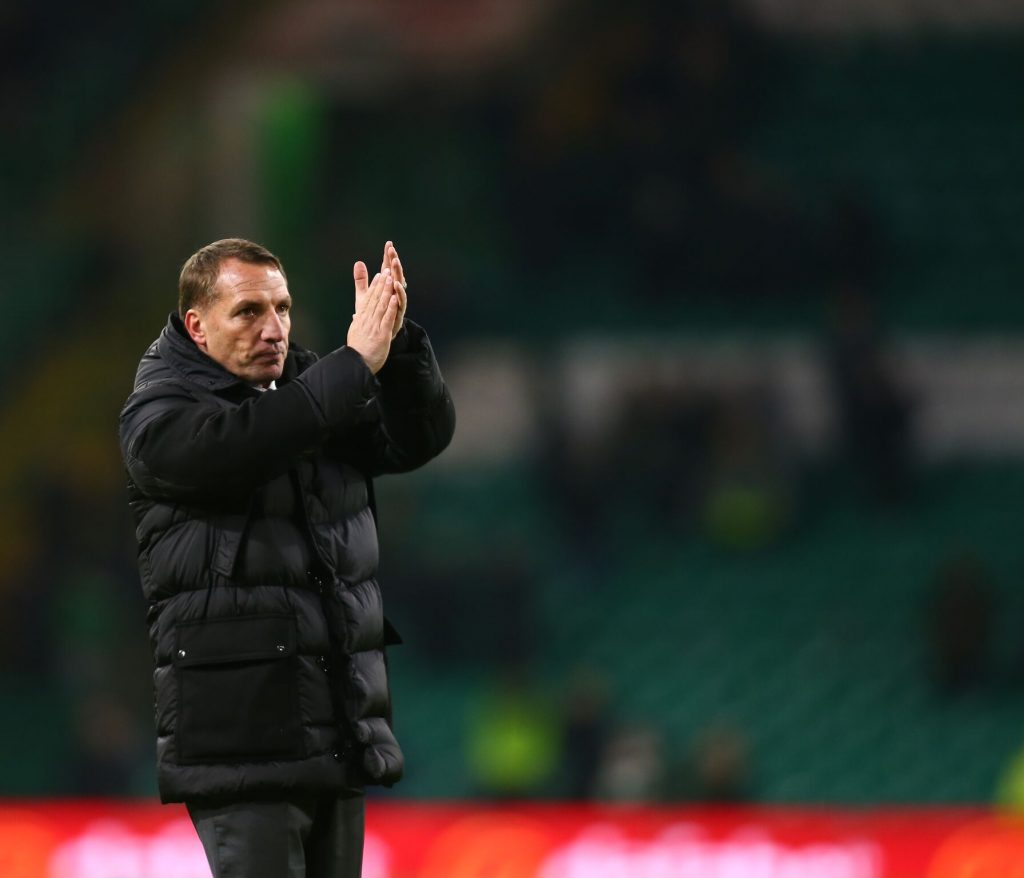 These are desperate times For Celtic and if there is one man out there would probably saw it coming before the rest of us it would have been Brendan Rodgers that night he drove down the M74 and M6 heading for Leicester. Why did Rodgers leave Celtic when he did and in the way he did? Two words…Peter Lawwell.
"Fans are entitled to ask how did it come to this? How can things have soured so badly to the extent that a club legend like Lennon is being hounded out the door?
"The board have to shoulder a large share of responsibility. They are as culpable at anyone. They've been asleep at the wheel in recent seasons and are now paying the price for their complacency.
"The recruitment has been absolutely abysmal. It's not that Celtic haven't spent money. They have spent plenty. It's how they've spent it that's been the problem," Commons argues.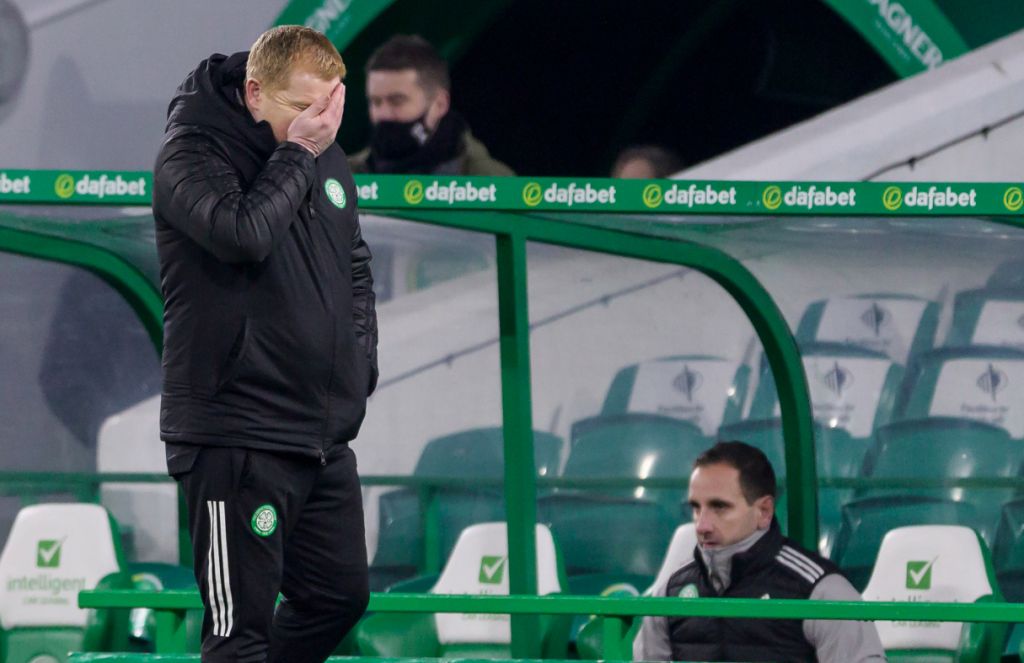 And it has to be remembered that the current management team from Neil Lennon, Nick Hammond, John Kennedy and Gavin Strachan are all a Peter Lawwell production. If Lennon is to carry the can for his team's failures on the park, surely Lawwell must carry his own particular can for the failure of the management and recruitment team that he put in place to replace the elite structure that Brendan Rodgers brought to the club and that his own interference chased away.
We have always argued that Neil Lennon was the best manager we were going to get after Lawwell's comprehensive victory in his own personal war with Rodgers. No other elite manager, like the names the supporters were pushing for at the time, would have come anywhere near Celtic to work under the restrictive conditions imposed by a know it better CEO. In the previous months this lost us John McGinn for the sake of a few hundred grand and saw Marian Shved arrive at the club with Rodgers distancing himself from the move straight away with his 'we've got about a million wingers' quote.
The due diligence on Shved was awful, amateurish even. The player has been slaughter by his manager in Belgium just the other day. Wouter Vrancken, the Mechelen manager was initially delighted at the season long loan signing from Celtic, presumably having watched the same You Tube videos that impressed out 'B&Q" DIY Director of Football.
"Let's be honest here, Marian Shved is an outstanding talent who would not normally choose to play for a club like Mechelen. We are very lucky to have him," Vrancken said in the summer. But as usual Shved's attitude ("the worst I've seen at Celtic in ten years working with new players" an insider at Celtic told The Celtic Star) has resulted in him struggling to win a place in the Mechelen side. In fact Shved has managed just three appearances from the bench over the last few months and has contributed nothing.
When asked about his curious failure to play the on loan Celtic winger Vrancken said: "I don't feel like I should be wasting my time on him anymore.
"The players and staff have done everything they can to include Shved in the squad, but he puts himself above the group," he said, as reported by Daily Record.
"He regularly arrives late and even pretends not to be here. The staff and the players have talked to him several times. I spoke to him in private, I also addressed him in the group. But we haven't got a response.
"Well, it stops now. If he wants to be a loner, he can. Go play billiards for the rest of his life or something. He doesn't want to belong in this group where everyone jumps through fires for each other.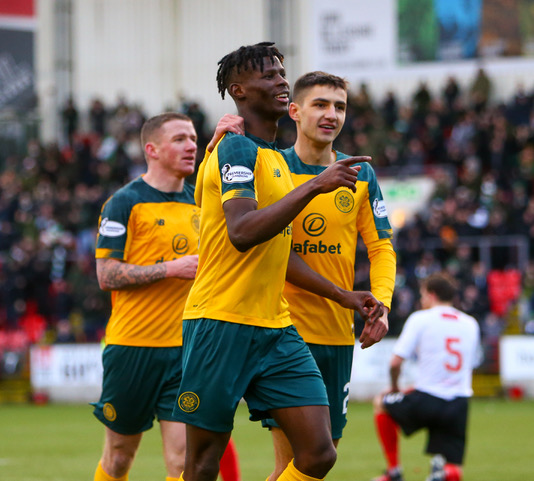 "He is introverted, but his arrogance makes it worse. There are many players in football who have not got the best out of their career, despite all their talents.
"And the way Shved is going, this will happen to him too. If these comments get a response from him and make something click in his head, then so much the better and we will have a high-quality player on our hands. "But if it doesn't then he won't play. I cannot accept he puts himself above the rest of the squad."
"This season has seen them fork out a £2million loan fee for Shane Duffy, with a hefty pay packet to boot. A combined £10m was spent on Vasilis Barkas and Albian Ajeti.
"None of them looks up to scratch. Who sourced these players? There has to be some accountability in the recruitment department.
"That's been the problem at Celtic for far too long. Too many players signed for decent money who just patently aren't good enough. Boli Bolingoli. Patryk Klimala. Ismaila Soro. Vakoun Bayo. Going back to my own time at the club, you had the likes of Derk Boerrigter being signed for £3m.
"Sure, they've occasionally hit the jackpot with the likes of a Virgil van Dijk, a Moussa Dembele or even a Victor Wanyama. But the club have also signed a fair amount of dross in the same period. The recruitment side of the club has been in a state of decay and disrepair for years.
"And in modern football, recruitment is everything. The model for clubs like Celtic is obvious buy low, sell high. That's how to market yourself to new, exciting young players. If they join the club and give two or three years of good service, they'll get a big move like Van Dijk, Wanyama or Dembele.
"Celtic's recent transfer market record shows scandalous neglect on an industrial scale. Ultimately, the board have to carry the can for that."
The negligence shown by Dermot and Lawwell when appointing Neil Lennon was shocking.

But it's nothing compared to their negligence in keeping him.

— Celtic Wiki (@TheCelticWiki) December 7, 2020