Celtic's decision to close it's popular store in Dublin might surprise some but it's really a natural development as the club rides the internet shopping wave that has seen – even over the past year when things were challenging on and off the field for the club – a huge surge in online shopping. Indeed when the Celtic Plc Results were issued last week, the stand-out figure in the accounts was the huge rise in the merchandising revenue from retail sales and this was down to two factors – the new deal with Adidas and the clubs strategy to concentrate on online sales in line with industry trends.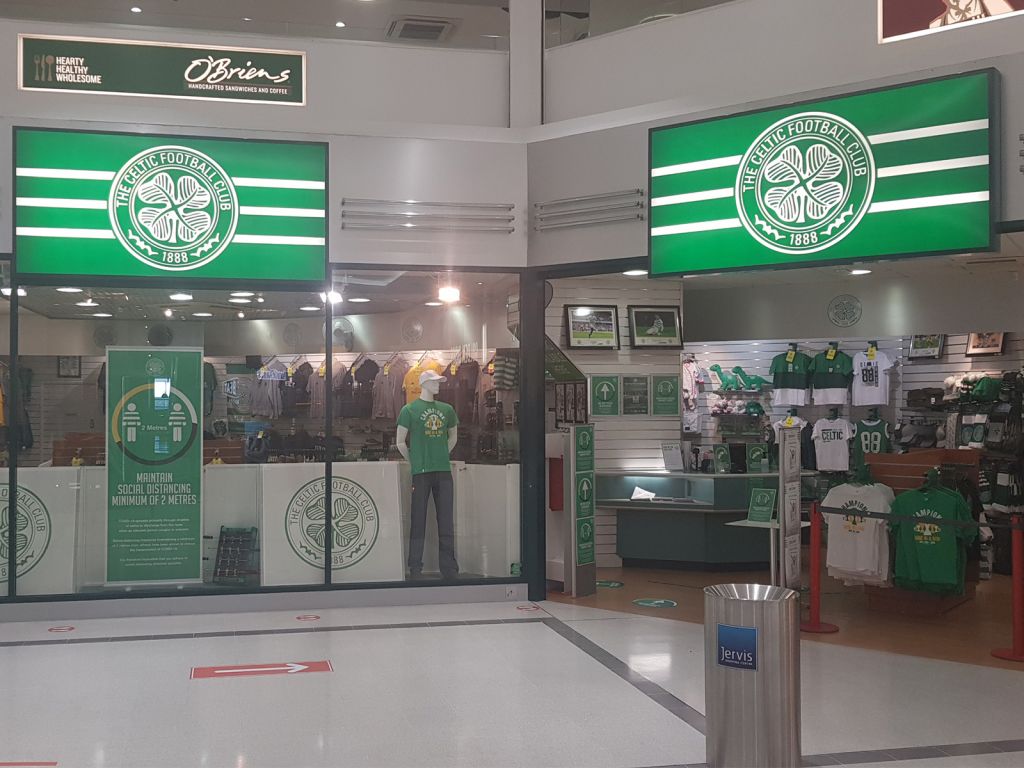 Celtic have closed many shops in Scotland over the past few years with both the Edinburgh and Stirling stores being among those that have closed. That has had no negative impact on sales – in fact the opposite is true. Indeed if only the football department was operating as well as the retail side of the Celtic PLC's business…
Celtic announced the decision to close the Dublin store after two decades trading in the Irish capital city last night ahead of the League Cup quarter final against Raith Rovers, on the official Celtic website:
After twenty-two years, The Celtic Store in the Jervis Centre Dublin has come to the end of its lease.

With the huge shift to our increasingly popular online store over the last few years, it is with regret that Celtic has opted not to renew the lease on the store at the end of October as the Club's retail operation, like many other organisations, focuses on the growth of its online channel.

We would like to sincerely thank our colleagues for all their efforts on behalf of the club and our many fans who have used the store, for such fantastic support over the last two decades.

We look forward to continuing to serve our supporters through our online store – store.celticfc.com – and the Club will be contacting its season ticket holders in Ireland with more information on this.