CELTIC AND FIFE BY DAVID POTTER
I never tire of seeing the Lochgelly United v Celtic Scottish Cup tie featured today on The Celtic Star!
Sadly, the film is better for sociological reasons than football ones with the photographer understandably more interested in taking shots of the crowd (the film would be shown at local cinemas next week and it was a great way of persuading punters to turn up at the local fleapits to see themselves on the silver screen!)
The only Celtic players that one can recognise and identify with any certainty are goalkeeper Charlie Shaw and full back Eck McNair, now in 1923 at the veteran stage and having lost a fair amount of his hair! And Willie Cringan is the captain who leads the team out. The Celtic player who is stopped by a spectator to be wished luck on the way out looks like the goal scoring hero Joe Cassidy, but it is not impossible that it is John "Jean" McFarlane who was, after all, a Fifer from nearby Glencraig and the spectator may have been a relative or a friend.
Pity we can't see the goals in the 3-2 Celtic victory (depicted graphically by the scales in the film) but we can see that it was a cold, wet, windy muddy day on 13 January 1923. Funnily enough, 13 January 2020 is by no means dissimilar! So much for "climate change"! Somebody fell early and has a huge patch of mud on his pants. I suspect that is Johnny or Jock Gilchrist.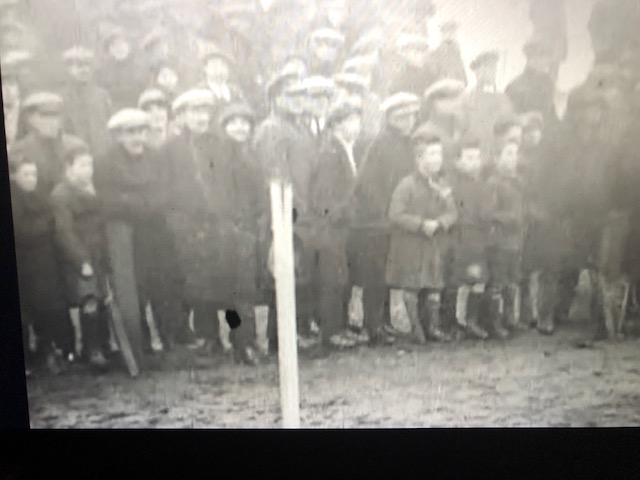 But the shots of the crowd are great. Everyone wears a bonnet and a muffler. A few have a collar and tie, and one or two soft hats are seen. Apart from the lady seen bringing her wee boy in, I do not see very many female faces. That is a shame! Nor do we see Willie Maley, unless I am being stupid and not recognising him. Not really like him to miss a trick like that! He was never ever shy of any kind of publicity. But I love the shots of the pipers (that part of Fife always has been strong in pipe bands!) and the policeman. Fascinating stuff! Do have a look at it!
What happened to Lochgelly United and Recreation Park? Lochgelly never really survived the devastation of the Miners' Strike of 1926 and went out of business soon afterwards. The "Happylanders" suffered from being just too close to Cowdenbeath, Dunfermline and Raith Rovers in a shrinking market. Recreation Park is now covered with houses.
Which leads me on to Celtic and Fife. I would like to submit, for the consideration of the readers, a Celtic team throughout the ages of men with Fife connections. It will be in the 4-3-3 formation, although quite a lot of them would have played 2-3-5 or some other weird combination with diamonds or holding midfielders or defensive minded midfielders or whatever. Not that it matters, What is important is HOW they would have played.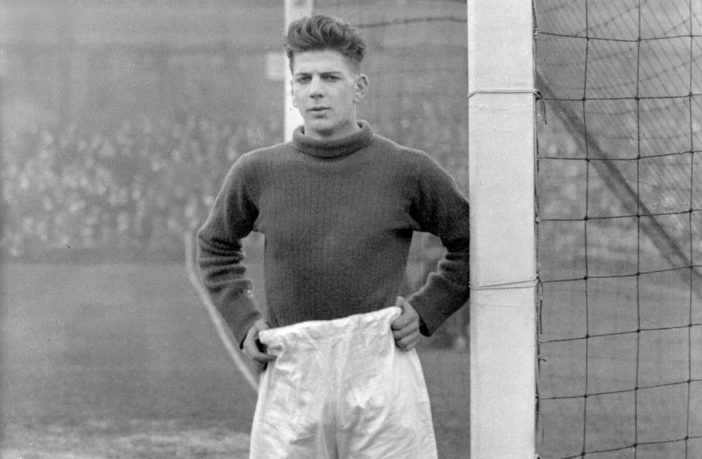 Goalkeeper – John Thomson. No argument here. Born in Kirkcaldy in 1909, died in the Royal Victoria Hospital, Glasgow 5 September 1931. A true Celtic immortal.
Back Four – George Connelly. Came from Kincardine, and played in early 1970s. He would have been one of the greatest of them all if he could only have sorted out his personal problems. Mind you, a strict, uncompromising teetotaller was possibly not the best man to have as his Manager.
Peter Johnstone played from 1908 until he was killed in World War One in 1917. Very versatile player but good centre half and left half. Won Cup medals in 1912 and 1914, and League medals in 1910 and 1914.
Charlie Geatons great left half from 1930s. Came from Lochgelly and took over in goal when John Thomson was injured in 1931.
"Jean" McFarlane from Glencraig, near Ballingry and Lochore. Left half in 1920s, famously taking the free kick from which Jimmy McGrory scored the winner in the 1925 Scottish Cup final.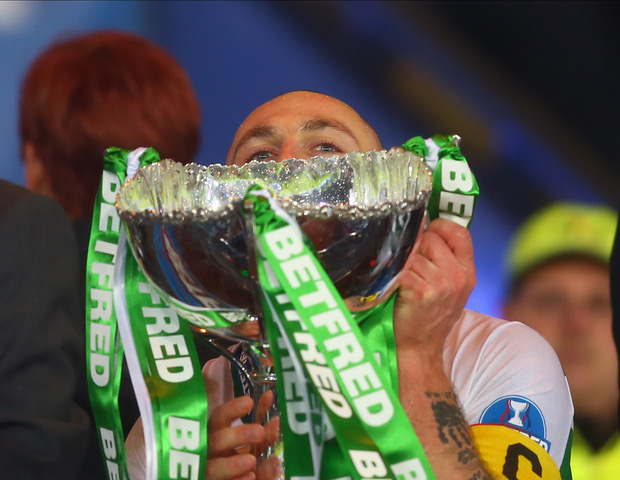 Midfield – Scott Brown. You know who he is, don't you? He would be the captain, I think.
Willie Fernie great midfield wizard of the 1950s, arguably one of the best of all time. Came from Kinglassie.
Alec Thomson from Buckhaven and called "McGrory's fetch and carry man" and "Mr Evergreen". His career ran parallel to that of the great Jimmy McGrory, and McGrory reckoned he got about half his goals from Alec.
Tommy Callaghan signed by Jock Stein from Dunfermline in 1968. Great tackler and passer of the ball.
Forwards – Frank O'Donnell from Buckhaven played in 1930s won 6 Scottish caps and played for Preston North End and Blackpool.
Hugh O'Donnell brother of Frank, Won Scottish Cup medal with Celtic in 1933 and English Cup medal with Preston in 1938.
John Brown – lesser known than some others but born in Dysart, near Kirkcaldy and won Scottish Cup medal along with Patsy Gallacher in 1912. Career ruined by World War One, after which he became a trainer with a variety of clubs.
So that is the Fife Celtic team. Have I missed anyone out? An outstanding goalkeeper and midfield, an acceptable midfield, but a bit weak in the forward line with no McGrory, Quinn or Larsson. Still, would put up a good show against an Ayrshire Celtic or a Lanarkshire Celtic if anyone wishes to pick such a side!
David Potter
If anyone fancies having taking up the challenge and providing us with an Ayrshire or Lanarkshire Celtic Eleven we'll be delighted to publish and compare to how the Fifers are shaping up in the Hoops. Send your team or indeed anything else you'd like to write about Celtic to editor@thecelticstar.co.uk and we'll do the rest.
SUPPORT CELTIC, SUPPORT CELTIC POOLS
Help raise money for Celtic Youth Development by joining the £1 weekly lottery and you could win up to £25,000 – just click on the photograph below to join.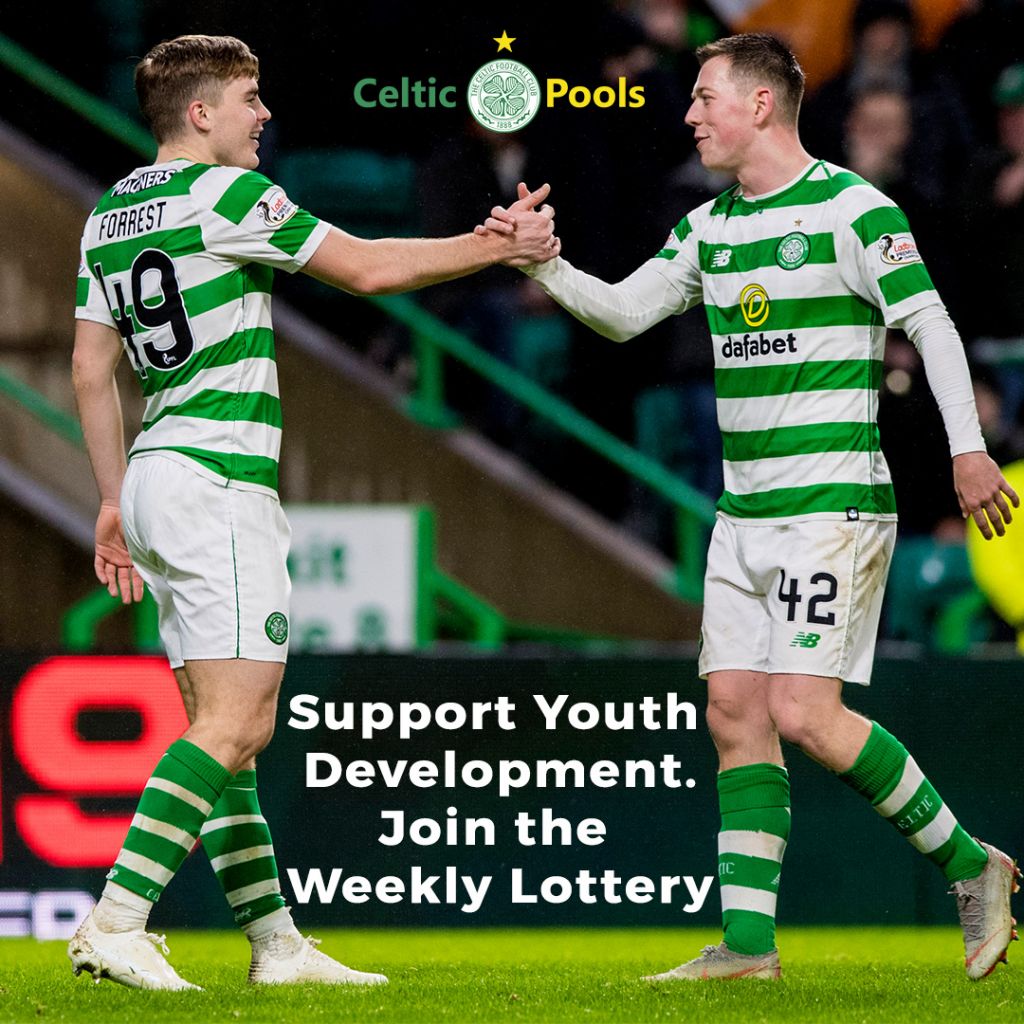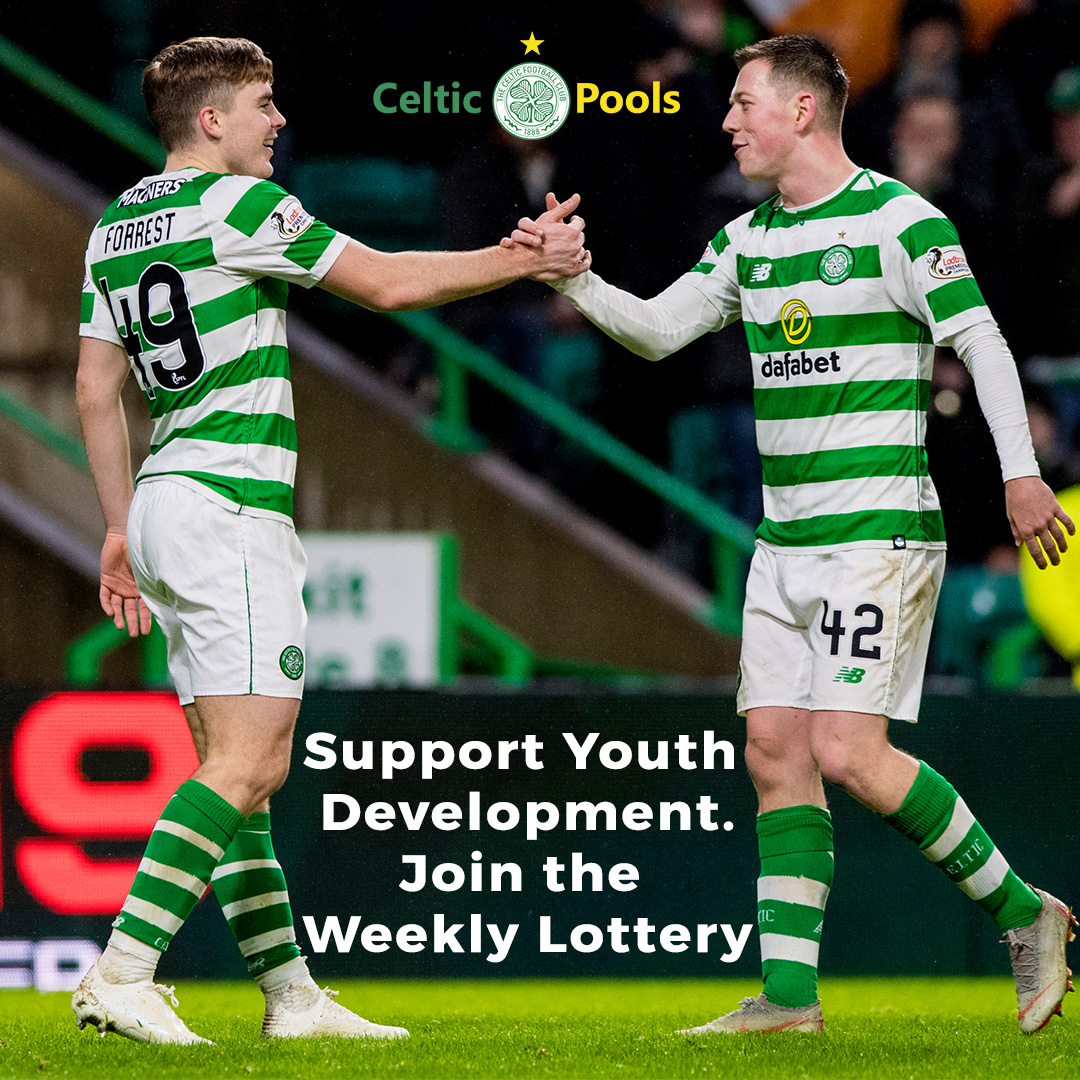 ALSO ON THE CELTIC STAR…
Video – Patryk Klimala arrives at Celtic Park, Mentor says 'he's become one of the best strikers in the Polish leagues'…see HERE.
Deal Done – 'Ismailia Soro's transfer deal to Celtic has been closed in principle' Levy confirms…see HERE.
This is a great read, highly recommended…
The Sandman Zone – also starring Samuel L. Jackson as Olivier Ntcham…see HERE.