Willie Maley was the man who made Celtic. Prior to 1897, the club was run by a Committee, but in 1897, the disastrous Scottish Cup defeat to Arthurlie led to the formation of a Limited Company and more importantly in playing terms, the appointment of a full time Manager in Willie Maley. There could hardly have been a better decision, for in Maley's 43 years of management, the team won the Scottish Cup 14 times, the Scottish League 16 times, the Empire Exhibition Trophy and a host of Glasgow Cups and Glasgow Charity Cups.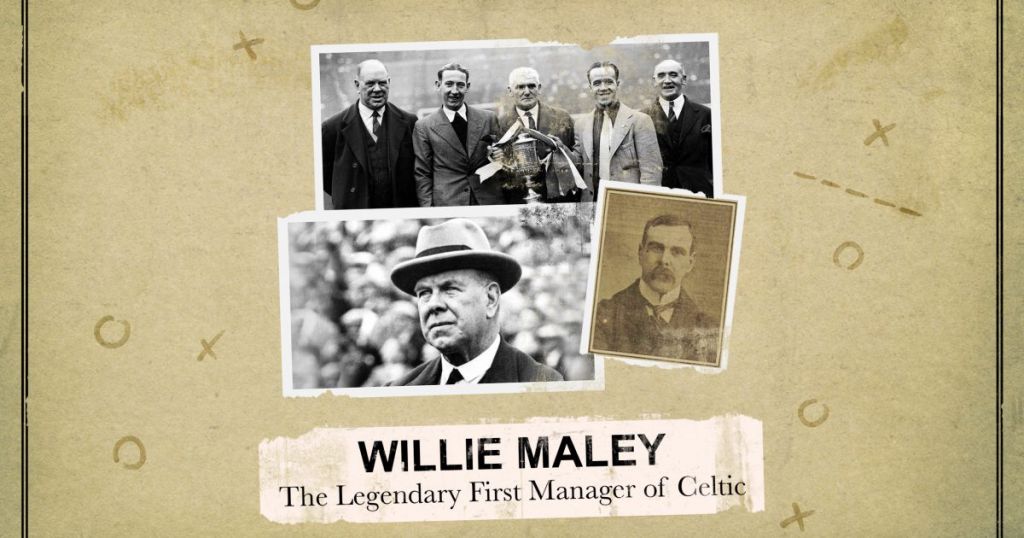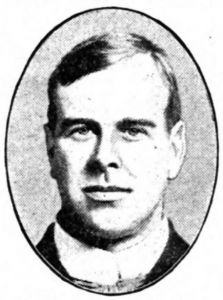 It would be fair to say that he was an excellent Manager up to the end of the Great War, but only a good Manager after that, as the inter-war years saw a definite slippage and a slow transfer of hegemony to Rangers.
But the team that won 6 League titles in a row from 1905 until 1910 was probably the best team on earth, and then after a year or two of regrouping, another world beating team emerged in 1914, although sadly the dark days of World War One prevented us from seeing how good they were.
During this time, Maley was on the ball, genial, sociable, charming, helpful, encouraging and (with only a few exceptions) much loved by his players. Jimmy Quinn, Sandy McMahon, the immortal half back line of Young, Loney and Hay, Charlie Shaw, Patsy Gallacher and Jimmy McMenemy owed a great deal to Willie Maley.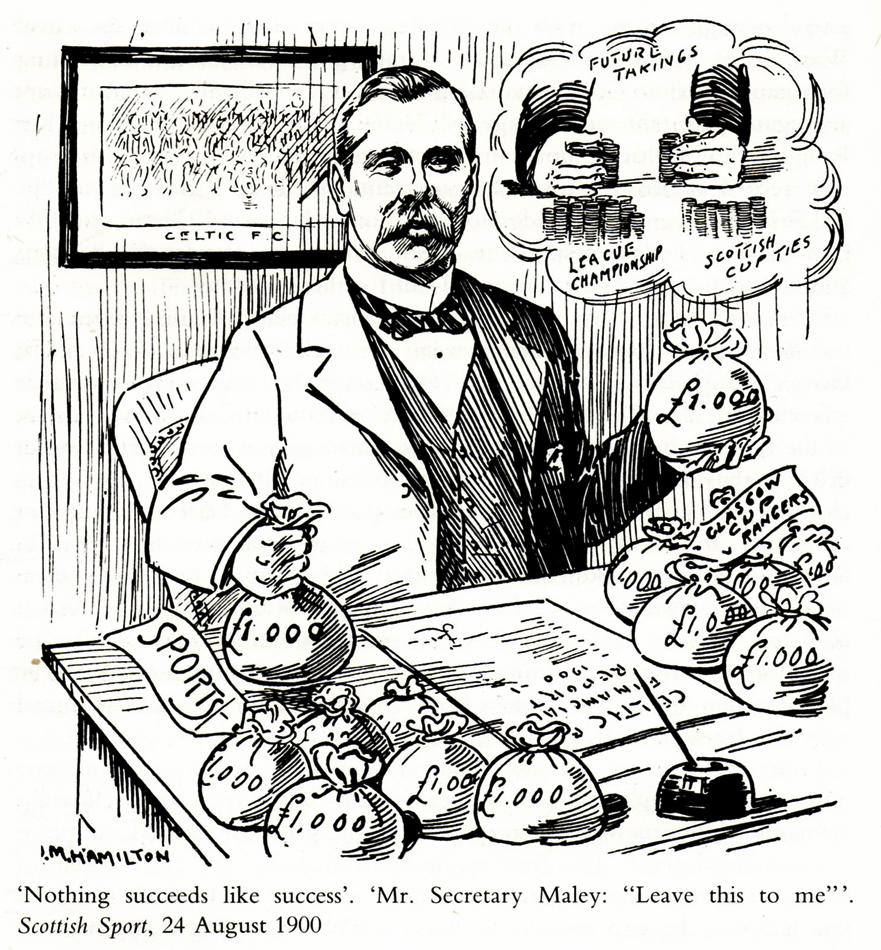 The Great War changed a lot, and Maley found a lot of things hard to deal with, not least the rise of Struth's Rangers. Rangers had good players, but Celtic who had equally good players, could not always cope and it is a shock to discover that on only five occasions between the wars, were Celtic the Champions of Scotland. Players like Jimmy McGrory, Peter Wilson, Alec Thomson, Jimmy Delaney and others were good enough to have done better than that but there were great moments as well with six great Scottish Cup finals and the Empire Exhibition Trophy.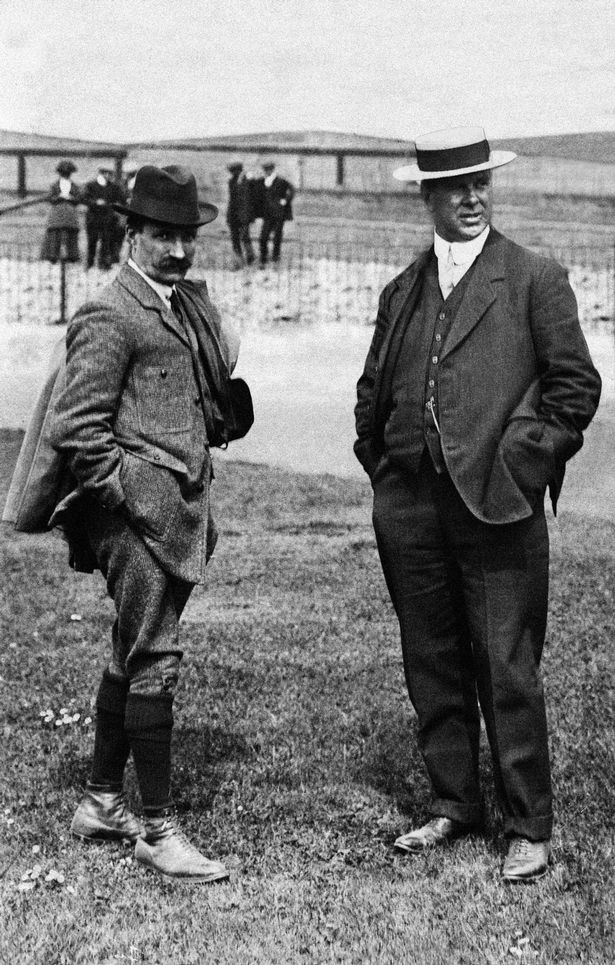 There were three aspects to his comparative failure. One was his inability to deal with the bad boys and the trouble makers (a breed that the Great War threw up) – Johnny Gilchrist, Willie Cringan and Tommy McInally could have given Celtic an awful lot more if they had been better handled.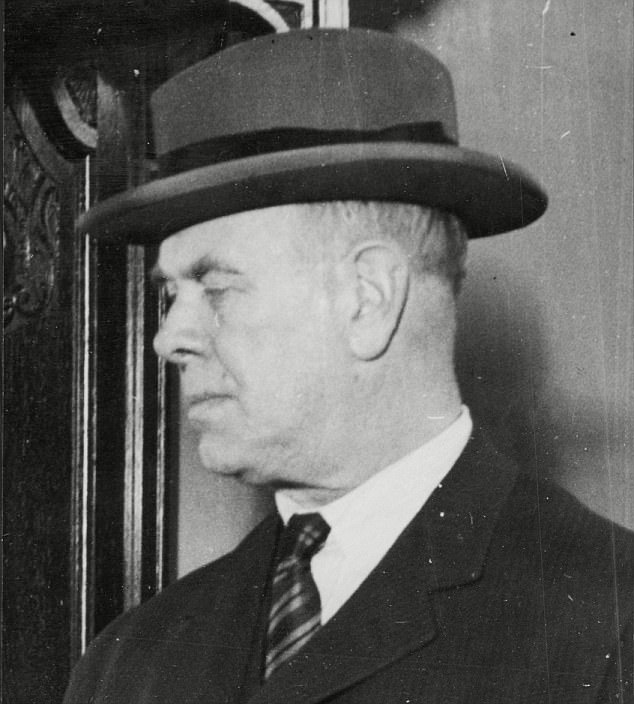 Another was his obsession with money including his laughable attempt to sell Jimmy McGrory to Arsenal with possibly John Thomson thrown into the deal, – but neither McGrory nor Thomson would go – and the third was Maley's periodic bouts of depression caused by his own private life and the undeniable fact that men like Sunny Jim, John Thomson, Bertie Thomson and Peter Scarff all died far too young.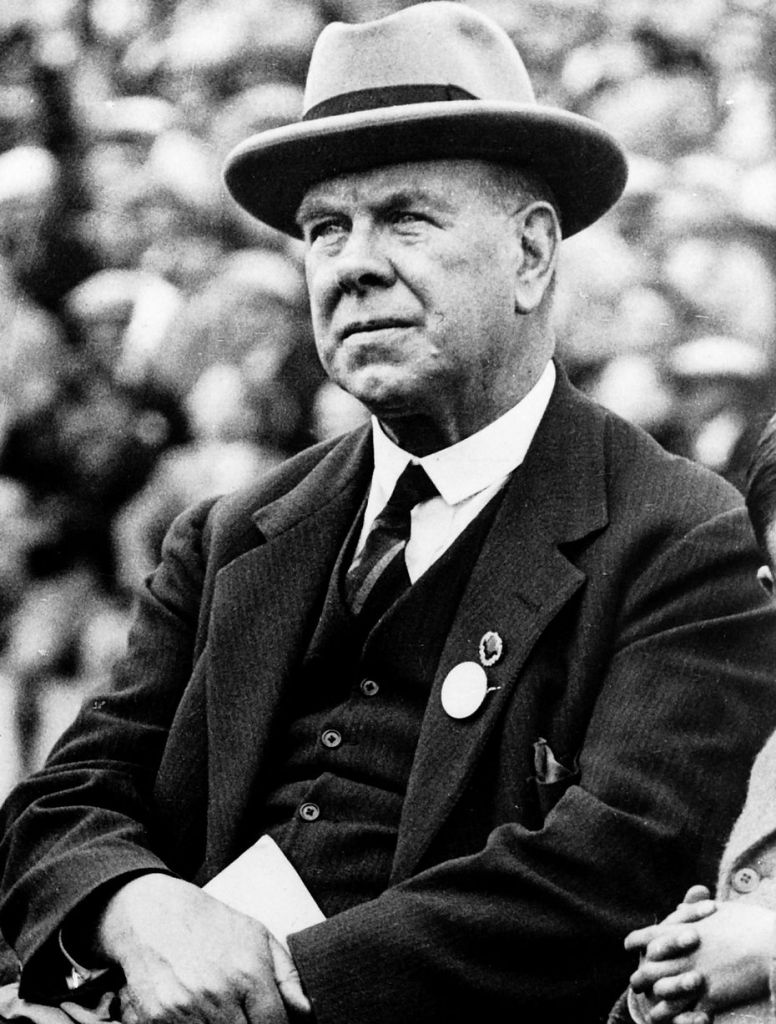 By the mid 1930s, he was obsessive, rude, curmudgeonly, unsociable, maudlinly sentimental and unfair to certain players. By 1935, he was happy sometimes to allow the loyal Jimmy McMenemy (the trainer) to run the team, and to a very large extent, the success of the late 1930s was down to Napoleon rather than Maley himself.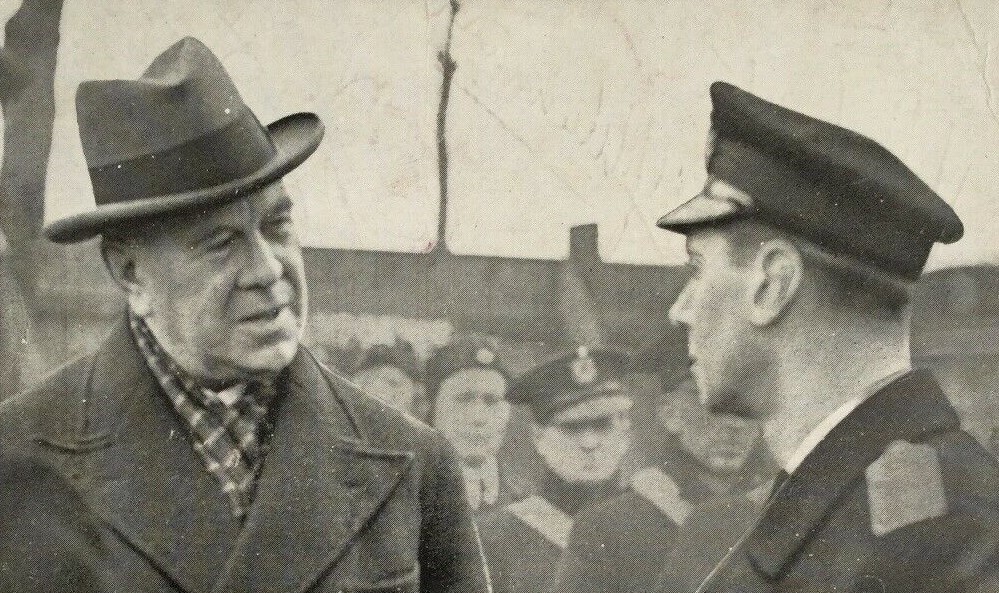 He ought to have announced a dignified retirement in 1938 at the Golden Jubilee but chose to stay on to pick a fight with the Directors about income tax on a honorarium before leaving at last at the New Year of 1940. Whether he retired, was sacked, resigned – who knows?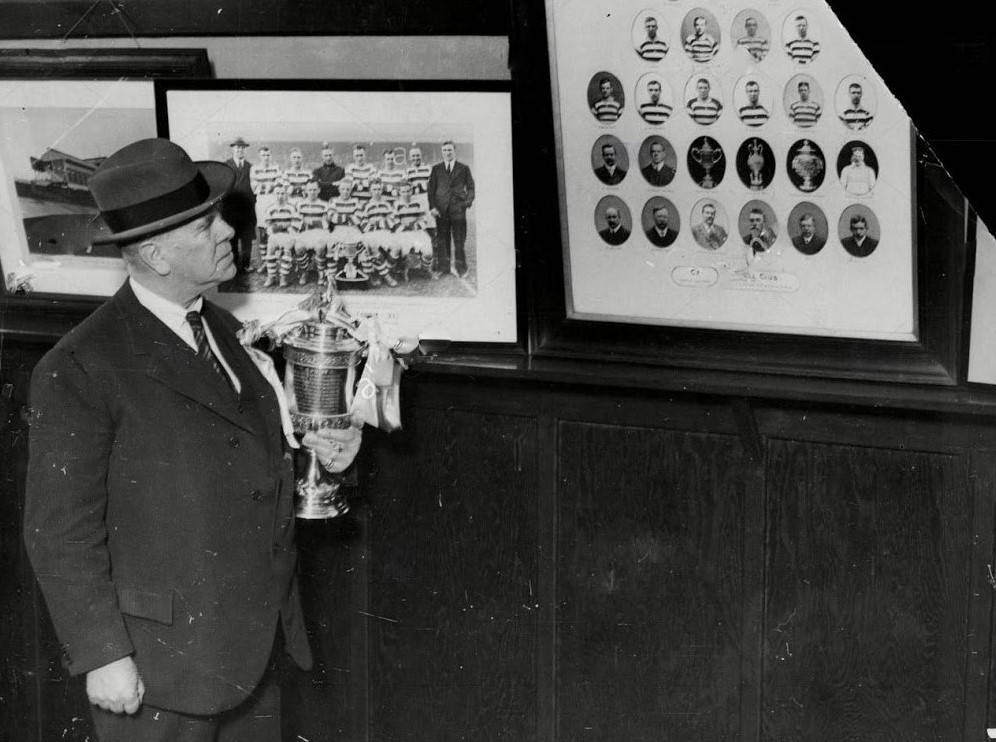 And yet Celtic owed almost everything to this man in the early years of the 20th century. Someone once said about James Kelly "No Kelly, no Keltic". It would have been far more appropriately applied to Willie Maley.
He died a few weeks short of his 90th birthday in 1958.
David Potter

Tomorrow morning we'll feature Celtic's second manager, Jimmy McStay.