HENRY 'BEEF' MARSHALL – 1872-1936…
A much neglected player is Henry Marshall, sometimes called Harry and other times called "Beef" because he was a stocky, gritty character who gave little away. He could play at wing half or centre half. So tough was professional football in the 1890s that he gave up his career in 1894 when with Blackburn, believing that he had been crocked out of the game. He returned to his native Edinburgh to work at the hiring of boats in Portobello.

Yet he loved the game and his injury healed up enough to allow him to return as a part-timer to Hearts in 1896. He even played his small part in their winning of the Scottish League in 1897, an event that came about because of the collapse of Celtic in their "Arthurlie" season of player discontent and serious injuries to men like Sandy McMahon. Yet Marshall never really settled at Tynecastle and was loaned out to Celtic for a spell before he actually signed for the club
His short stay at Celtic Park was characterised by two Scottish Cup winning medals. He played in the half back line of Battles, Marshall and King which beat Rangers 2-0 in 1899, and he completely nullified the Rangers forward line which had had a 100% record in the Scottish League, and then in 1900 he was actually captain of the team which won the 3rd Scottish Cup in what was known as the "hurricane" final. He won the toss and played with the wind. 3-1 at half time simply did not seem enough, but the defence of McArthur, Storrier and Battles; Russell, Marshall and Orr; was well enough "marshalled" and organised to resist the wind and the Queen's Park onslaught to win 4-3.
The following season saw him out of favour with Celtic and on loan to Alloa and Raith Rovers, but he did return the following season to miss out narrowly on the Scottish Cup and the Scottish League. But he won the first Coronation Cup in June 1902 when a Jimmy Quinn hat-trick was enough to beat Rangers 3-2. He had an unhappy season in 1902/03 and moved on to Clyde before he retired in 1906, his old injury problems playing up. He played twice for Scotland, but never against England, and four times for the Scottish League, twice when with Hearts and twice when with Celtic.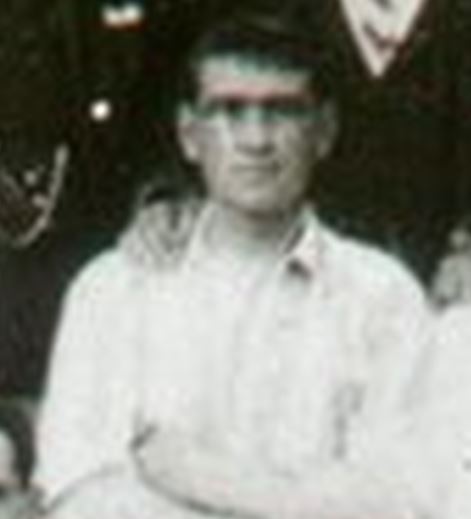 After his playing days were over, he returned to Edinburgh to hire out boats, to work on the Leith tramway when it was being built, and to run a tea room along with his wife. He died in September 1936 of lung cancer at the age of 64. He has been curiously neglected by Celtic historians, yet his contribution, although brief, was not inconsiderable, and he was always very highly regarded by his fellow players.
David Potter