Georgios Samaras has retired from playing to take up a boardroom role alongside his dad his Giannis, at his boyhood club OFI Crete. We've updated an article from Joe Ruddy about Samaras' very special time as a Celtic player, where he won  four SPL titles, two Scottish Cups and a League Cup winners medal. He also excelled for Celtic on the European stage…
It was on 29 January 2008 that saw Celtic sign Georgios Samaras on a 6 month loan deal, with an option to buy. After his successful loan spell, Samaras officially left Manchester City on 15 July 2008 and signed a three-year contract with Celtic.
Samaras' career at Celtic had its ups and downs, that's for sure. In the early part of his career in Glasgow, he really struggled to get used to Scottish football and the different way of life. Celtic were actually at one point considering calling it quits and saying enough is enough. Neil Lennon once said about Samaras: "He's the type of player who could get me sacked."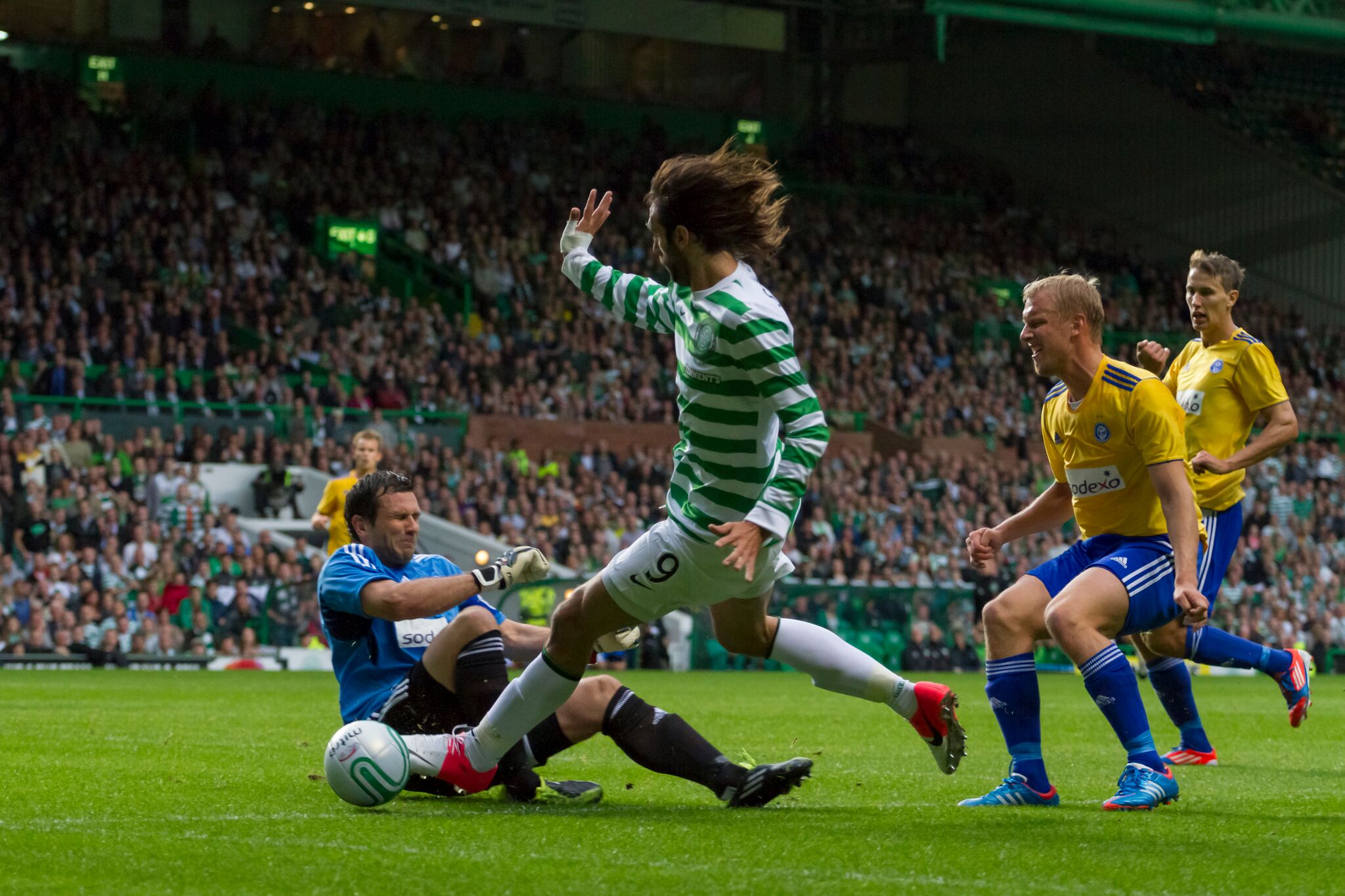 But Samaras never gave up. He never stopped trying.
"I am fully committed to Celtic, I've had six years here and they have given me this. I feel important and well, within myself, with the club, the city and the fans. I am almost 13 years away from my home country and, trust me; it is not easy to be away from family and friends for so long."
But Samaras has stuck by Celtic through thick and thin, through the fans growing concerns about his ability, and became a fans favourite. On his day, Samaras was unplayable. His pace and knowledge of the Scottish game was something that benefited Celtic greatly. When Celtic signed the big Greek, he was to play in the striker role, but he ended up being played more on the wing, where he was at his best. On European nights however Samaras was often given the lone striker role, which he thrived on.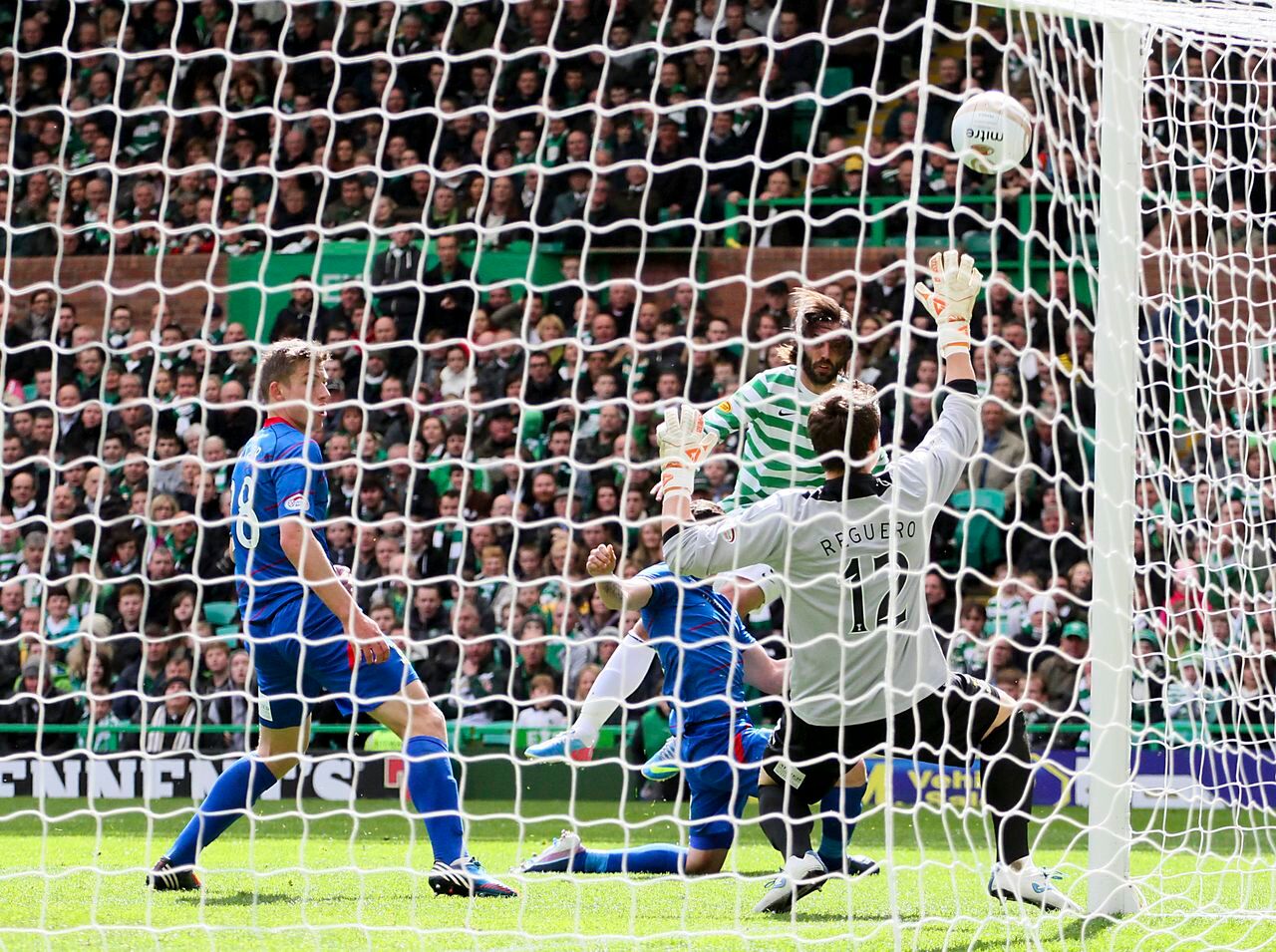 You could expect almost anything from Samaras though, don't get me wrong, he can still have an off day, albeit they were much more rare as he developed as a Celtic player. Nine games out of ten, Samaras played well.
He loved to get the ball at his feet and run at opposition defenses, taking the ball past numerous players with ease. His touch on the ball was very good as well and his vision to pick out a pass or to play in the striker. You could even call Samaras a Celtic playmaker. He also had a good eye for goal on his day. His work-rate and his determination in every game showed just how good a player he was and how much Celtic relied on him.
"Have I grown since I came here? I'm more important to the club. I feel more mature in the game. I can see things that, when I was 20 or 21, I couldn't see.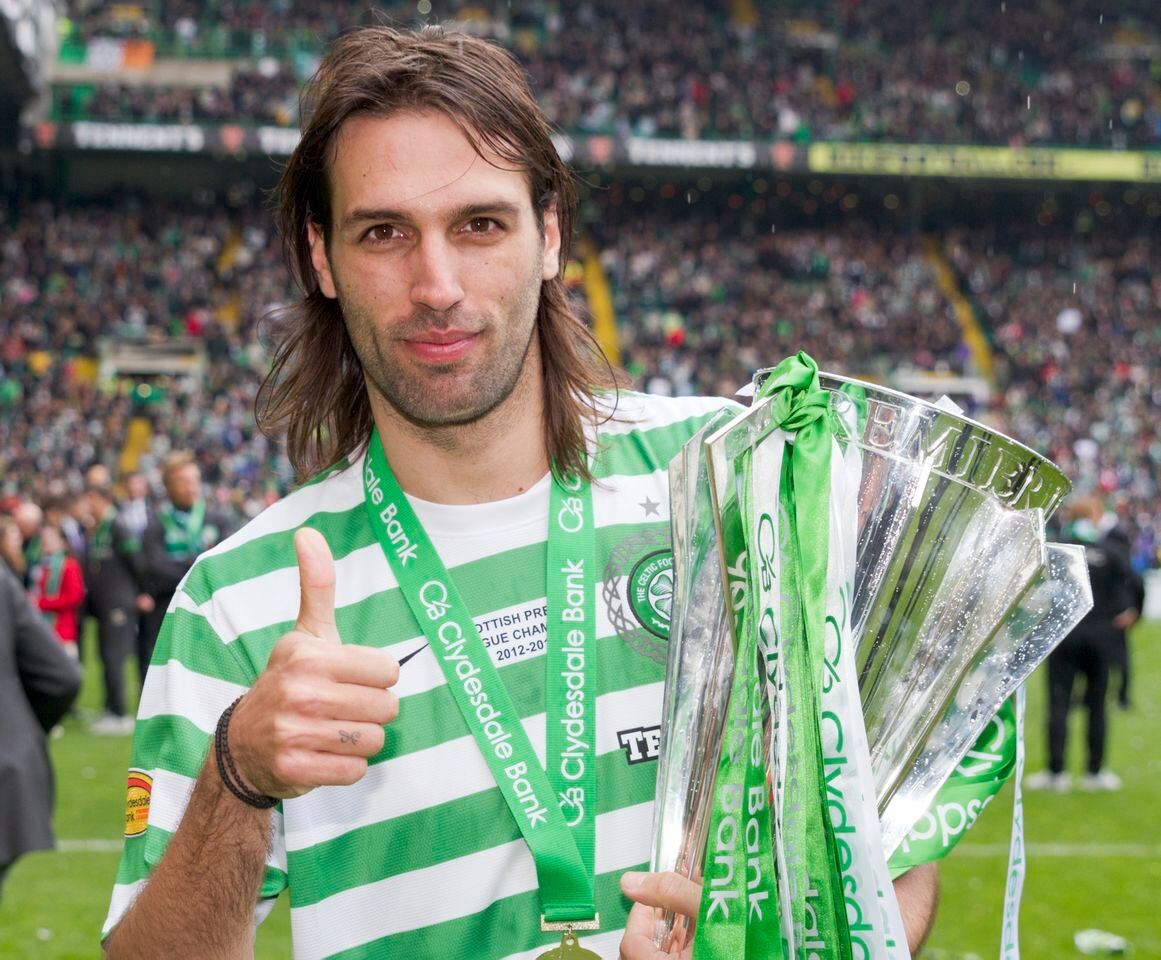 "When I was young, people said to me that the best years for a football player are between 27 and 31, because you see the game better. I didn't believe that until I got to this age. It's all about what's going on in the pitch."
To date, Samaras has played 248 games for Celtic, scoring 74 goals two hat-tricks, with Celtic, his first being against Inverness in a 6-0 romp, in 2010. His second hat-trick was in September 2013, in a 5-2 win over Kilmarnock.
"But even in the tough periods, I feel Celtic Park and the club is my home. Both of the sides want me to stay and, in the end, there will be a solution."
Before European games opposition players and managers would often single out Samaras as the man to watch. In total Samaras made 47 appearances in European competitions with Celtic scoring 13 goals. Maybe this is what caught the eye of numerous clubs, even Barcelona!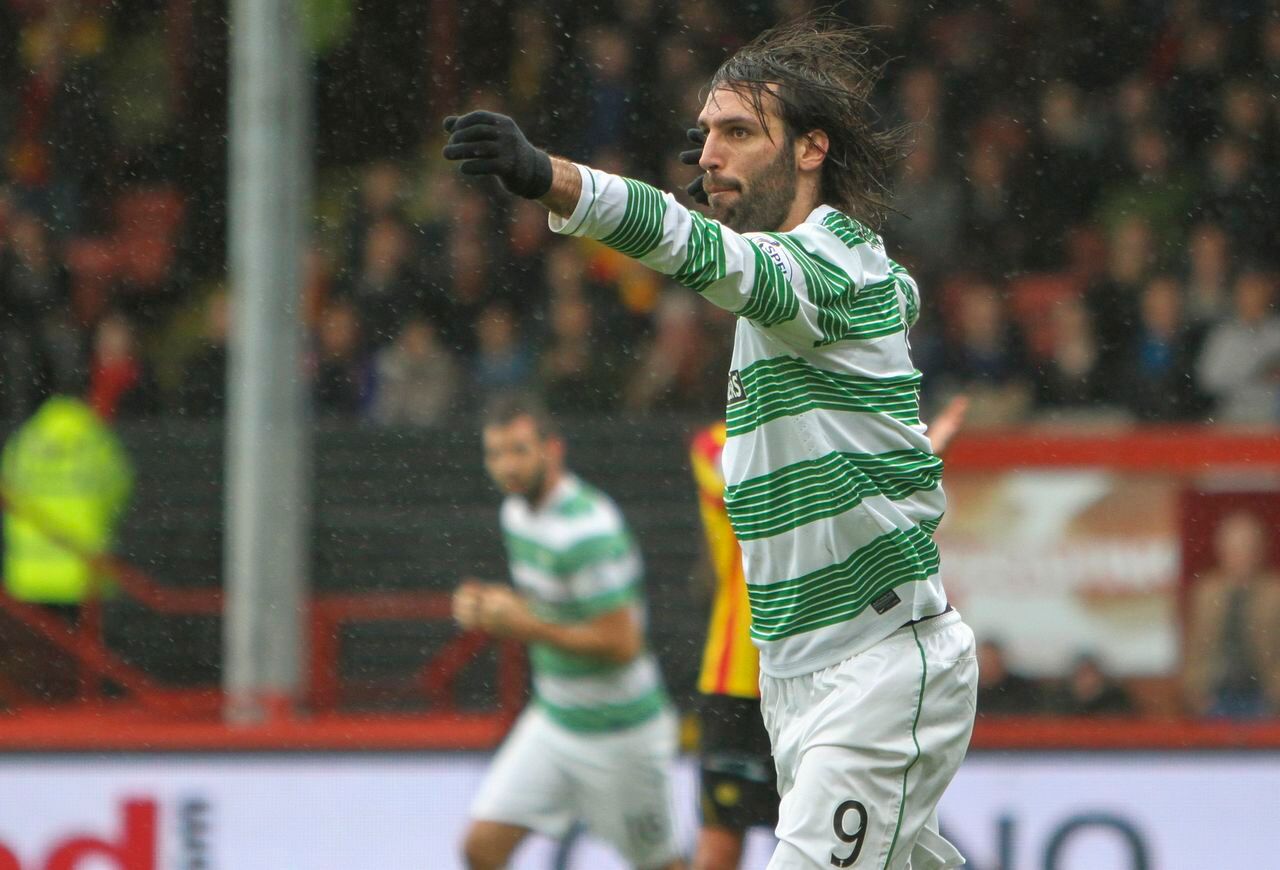 "I always try to explain these nights to other people but there are no words to express the atmosphere in the stadium on Champions League nights. It's everything; from the warm-up, the Champions League anthem, during the game, after the game – everything."
Samaras scored a bundle of goals in his time at Celtic, but there are a few which really stand out. He scored in injury time of Celtic's Champions League third qualifying round tie against Dynamo Moscow. That goal won Celtic the tie, 2–1 on aggregate, and secured our first European away win in six years. His next game that stands was against Rangers (RIP) in January 2011. He was the reason that Celtic emerged as victors in a 2-0 win. For his first goal he rounded their goalkeeper and put the ball into the net from a tight angle. His second was a penalty. But it was his work-rate and his overall play in this game that stood out, he was outstanding.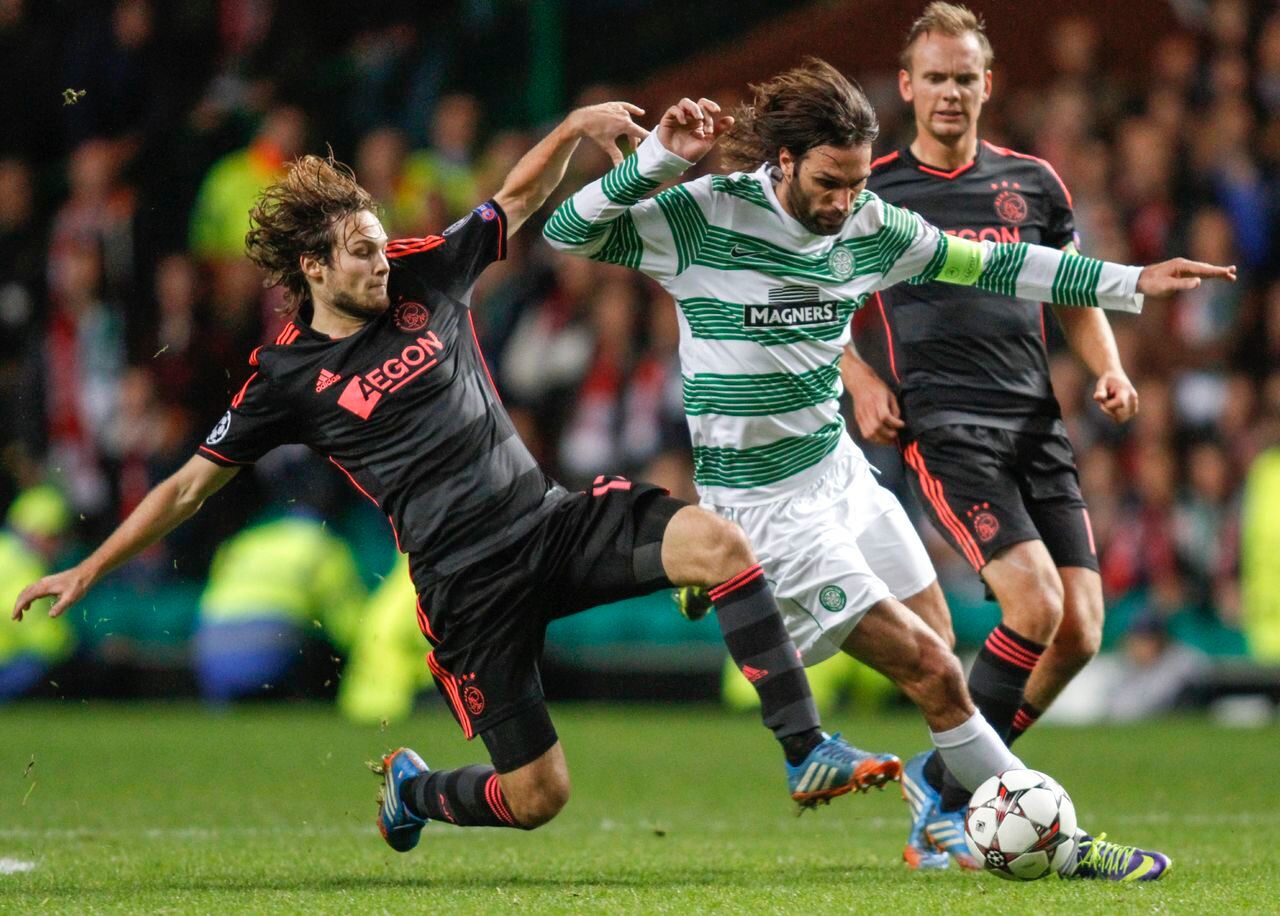 "I have had a few of these nights and still can't find the correct words to express all that I see, feel and hear."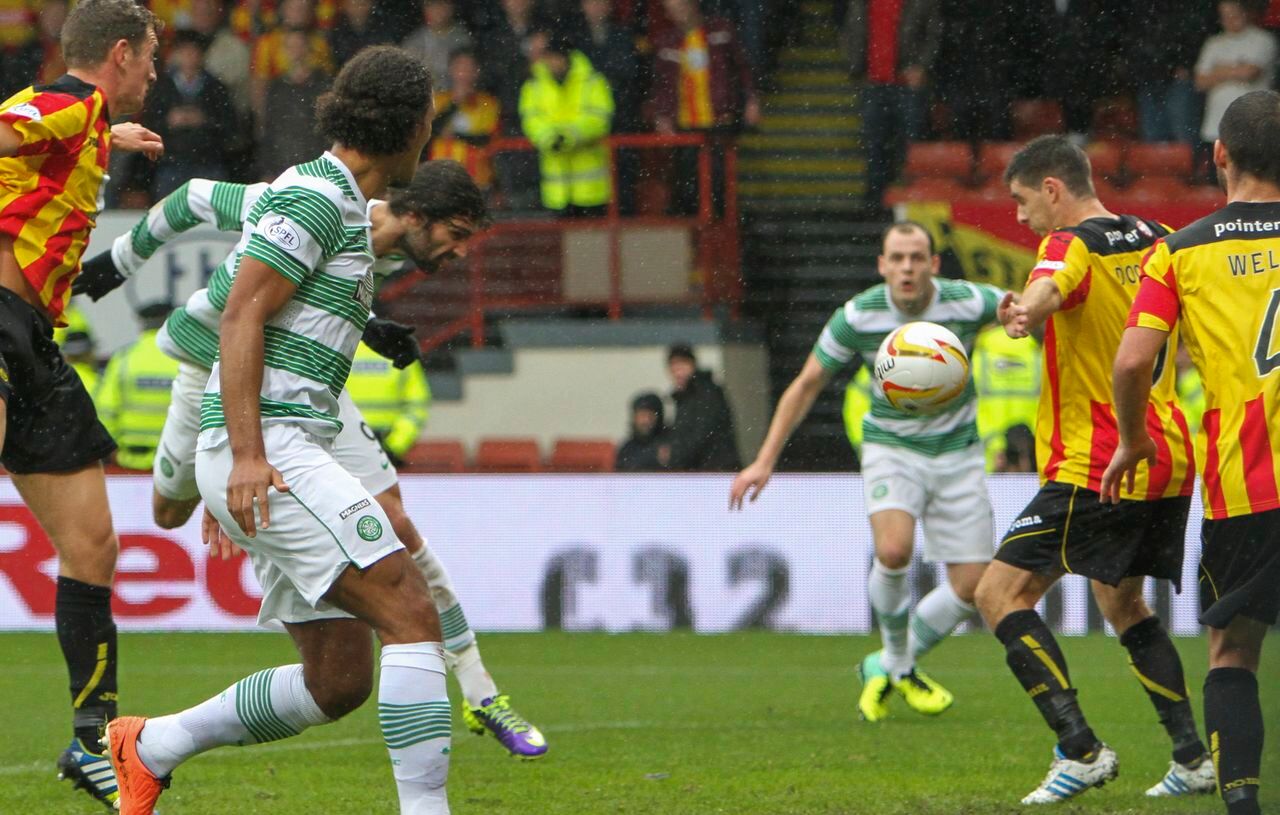 For a few seasons he was Mr. Celtic, he loved the club, he loved that he is loved, he loved to show what he could do, he didn't see himself playing anywhere else other than at Celtic. This next quote set in stone what Samaras felt about Celtic.
"My opinion is, if you play at an (English) Premier League club finishing 11th or 12th, the only thing you will remember when you retire is the money.
"I don't care about money, that's for sure. Now I'm here and even if I don't play in the top level next season, or if I leave, or I go to a club that's not like Celtic, I'll leave with six years at Celtic and I will see my medals. That's the most important thing for me. I will be happy about all the sacrifices I made as a football player because I will see them on my wall. I will be able to remember something good."
Thanks again to Joe Ruddy.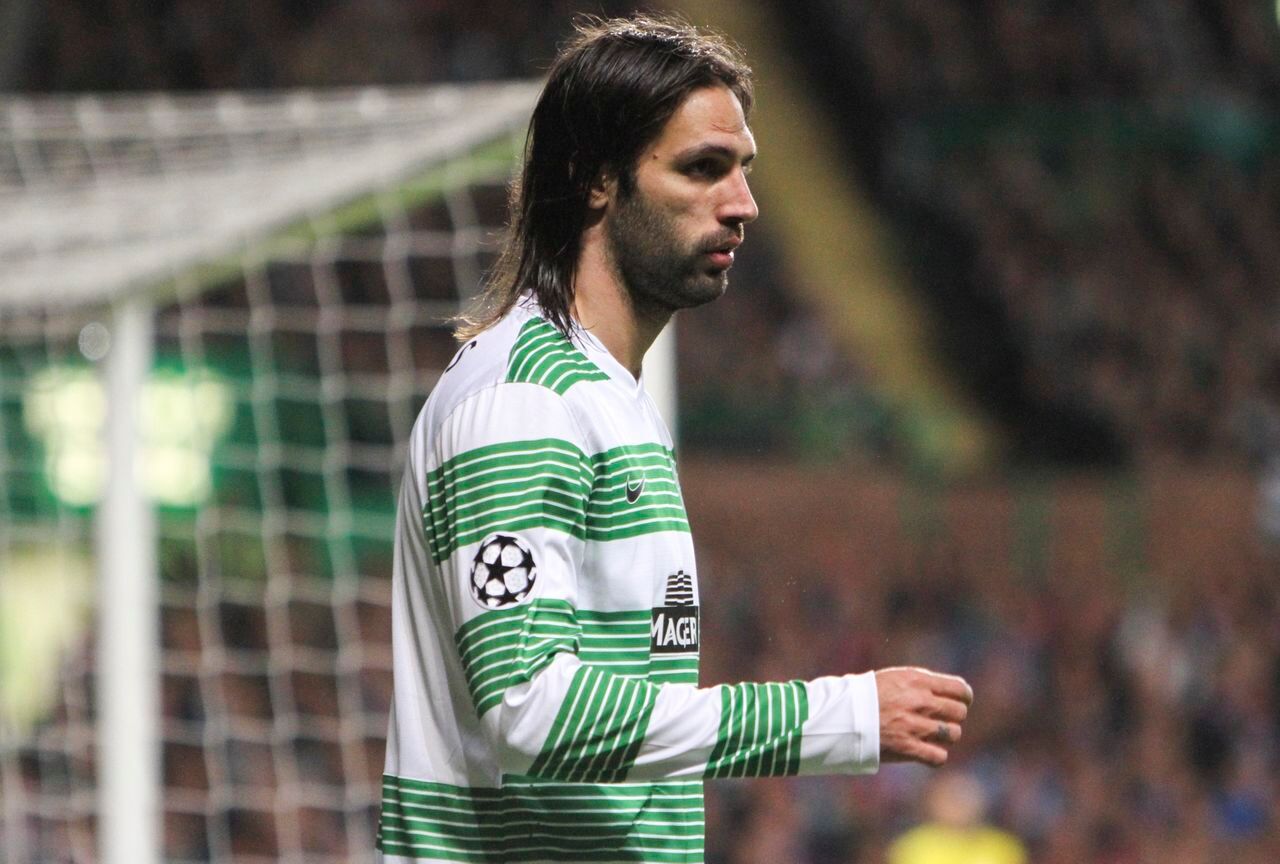 Also on The Celtic Star today…and clicking on these links below to read other stories on this site is a really important thing for you to do to help The Celtic Star! Thanks and enjoy…
'Hail Hail, anywhere, any time and any group of Celtic supporters,' Mick Widdrington…See HERE.
Pause Button! No Panic 8 games in but are Celtic on course for 8 in a Row?…See HERE.
Semi-final ticket fever at Tynecastle, but can Hearts sell 30,000 briefs?…See HERE.
'To Lisbon and back on a Fiver,' Jerry Woods…See HERE.
The early 1960s were painful – Supporting Celtic from near and far…See HERE.
See HERE.
Devastating news for the Rodgers to Villa speculators, Broony says Griffiths is Scotland's best…see HERE.
Jim Craig – Yours Truly was on a Hampden Hat-Trick as Celtic hit Morton for Seven…See HERE.