Celtic it would appear are about to break cover and announce the much-anticipated outcome of the committed to New Year review, promised to the supporters in November and having now almost taken on such mythical qualities it may be worth considering asking Ajeti to deliver the news.
It seems after Celtic Fans TV received a response to their request for clarification on the matter from club Chairman Ian Bankier, that the wait may be over and that change is indeed afoot – in fact it's rather telling the response to a letter addressed to Peter Lawwell was responded to by Ian Bankier rather than the retiring CEO, telling and welcomed.
What the review will announce we have little idea so far, but given Celtic's half yearly financial results are also due in the next few days I think it's safe to assume there may be an attempt at burying bad news. Indeed, the Celtic Trust's meeting with the club has been put back as those results will clearly have an impact on the subjects up for discussion.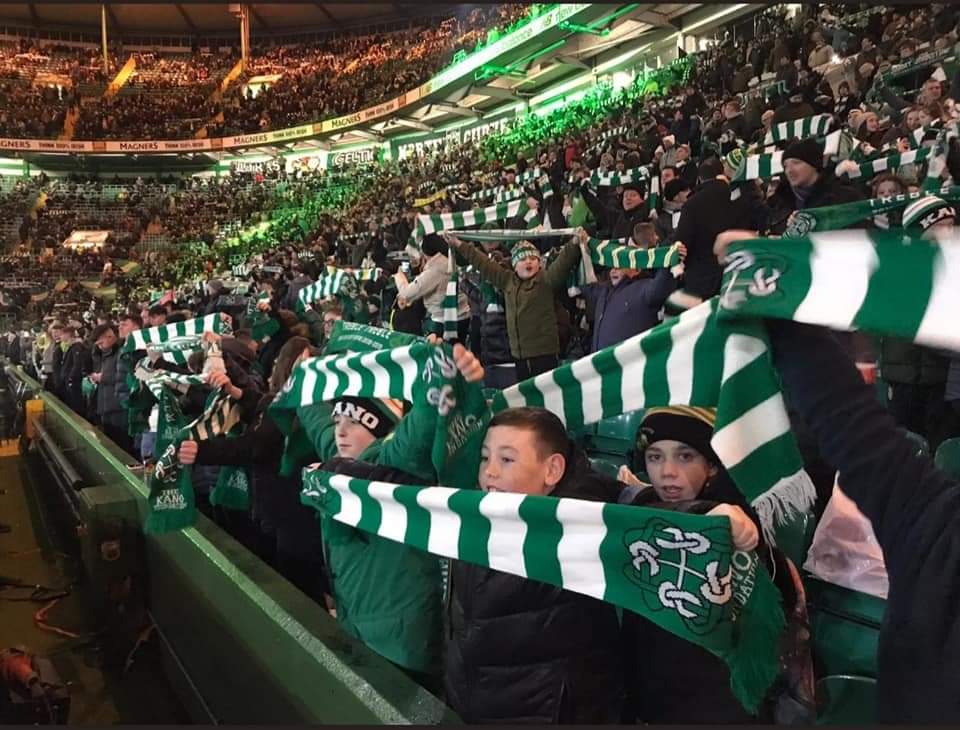 So which part are they hoping to bury? A dreadful financial predicament for the club or the announcement the Neil Lennon will remain in post for the remainder of a season?
In truth it's likely both those events will occur. Celtic at present must be in a state of financial paralysis given the length of time supporters have been unable to attend games and if Neil Lennon was going to be replaced prior to the season's end I think we all know it would have been done before now.
Instead, what may be announced, to deflect from the depressive nature of a lame duck manager continuing in post – so as not to stain the new man with any connection to a disastrous 10-in-a-row shambles – alongside what will no doubt be frightening set of accounts, will surely be an announcement with regards to a change in structure and direction from Celtic as a club going forward, and just prior to season ticket renewals being requested.
Celtic after all will need the club's supporters to dig deep if the financial news is as bad as is expected. It will take something encouraging, exciting, thought through and believable for fans to trust Celtic to deliver. Communication for months has been non-existent, to ask for what will be a much-needed season ticket uptake for next season, the Celtic Board will have to show that the length of time radio silence has been maintained has been put to good use.
With Peter Lawwell's resignation we already know that come July Scottish Rugby's Dominic McKay will take on the role as Celtic's CEO. We also know there has been a great deal of rumour regarding Celtic going down the Director of Football route. Are we about to have that name announced in the next few days?
Strong rumours suggest Fergal Harkin, Manchester City's Football Pathways Manager, a role where he runs an entire department devoted to players on-loan, monitoring their progress in microscopic detail, is a name under consideration, it would certainly indicate a change in direction and a modernising approach.
It is safe to assume Harkin having been looking after City's young guns will have built up contacts aplenty and have up to date ideas on how to develop a sustainable supply of suitably talented young footballers. Does this mean a step away from the overarching CEO micromanagement we've seen under Peter Lawwell and a degree of autonomy being given to a football man in a football department? You'd like to think so.
It would also seem if such an appointment was made that Celtic will be looking at a long term plan, a likely player trading model (a proper one this time Peter) where young players are brought in with genuine pathway plans for their career development, eventual first team exposure here or on loan elsewhere and a system where Celtic can have talented young players but also be able to maximise sell on values when the time comes, and subsequently evidence to the next batch that Celtic is a place to go for talented players with an eye on career progression and exposure and a well-run football club – something we have evidently let slide in recent seasons.
For me that would be progress. It would be a coherent plan and it would mean we have a long-term appointment to see such a plan develop. One where over a period of time someone like Harkin may control all aspects bar the coaching and team selection of the first team. Yet you'd assume a Director of football would wish to choose that first team coach himself, and this is where the other rumours may well ring true.
There have been strong suggestions that another Manchester City man – Enzo Maresca – is someone that would be considered as a first team coach. The former Juventus, Sevilla and 15 times capped Under 21 Italian international is currently Manchester City's Under-23 manager. There is certainly some sort of symmetry there but the lack of experience may well put some fans off. Some will remember the inexperienced Liam Brady and John Barnes and shudder at the thought of an inexperienced coach cutting his teeth at a club the size of Celtic. But in truth this is a gamble worth taking if the supporting structure is in place.
Last time out there apparently was a CV left in the drawer of Peter Lawwell, one from an inexperienced coach but with a decent playing career behind him just like Enzo Maresca. Mikael Arteta has done quite well for himself since Arsenal at least opened his envelope and read the contents.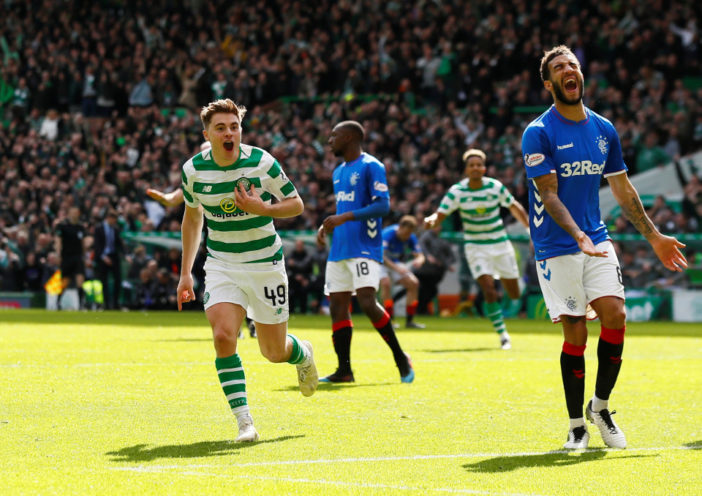 Meanwhile the likes of Frank Lampard initially at Derby before moving to Chelsea and dare we say Steven Gerrard across the City are further evidence that rookie managers can be successful given time and patience, not to mention a certain Pep Guardiola initially at Barcelona, or Zinedine Zidane in his first spell with Real Madrid, both straight out of managing B teams who took on the top jobs and excelled. Whilst in Italy inexperience as a coach hasn't been a barrier to the old lady of Turin hiring Andrea Pirlo. They are also more likely in the early stages of their coaching careers, as Maresca would be, to be willing to nurture and develop young talent rather than expect highly paid and expensive recruits, this they do initially in exchange for time to develop their own reputation.
It also makes sense for Celtic to pounce early on young coaching talent, in much the same way as we should be doing with players. It may be a gamble but is better to try, than miss out and watch them coach in the top league and be out of our reach forever, when instead we could give them opportunity, and much like the players, ensure the contract ensures we are suitably recompensed should they move on.
Celtic will struggle financially to attract a big-name manager. Not so much that we couldn't push the boat out to offer a package, but more the entourage that would follow, alongside the transfer funds and wage bill to satisfy their needs in such a contracted financial position may well be a step on the road to ruin for Celtic. I think that may become entirely evident when those financials are announced next week.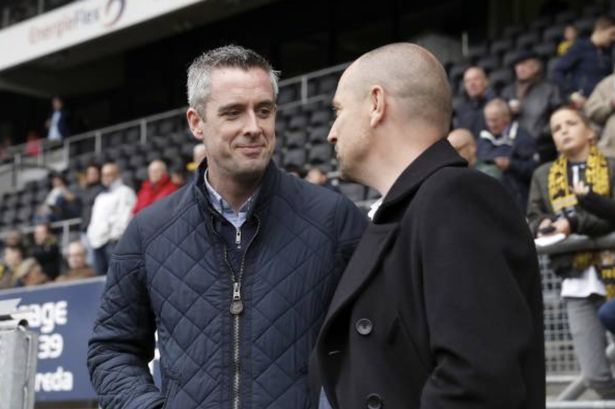 Even if the New Year review does not announce the names of Fergal Harkin or Enzo Maresca it would be a promising development if Celtic at least announced that this kind of approach and structure was something they were moving forward with. It would give hope for a bright future emerging from a model that has long run its course.
This is the future for Celtic. Year by year we are struggling to compete in attracting experienced players of any genuine talent. We need someone with an ear to the ground and contacts at the younger end of the market that can genuinely feed into a properly planned and executed player trading model, one that is sustainable over a period of time.
A Director of Football and a young head coach suits that model, leaving the CEO to modernise other aspects of our club that are in just as much dire need of attention – areas such as modern communication channels and maximising Celtic's marketing and commercial contracts. That in itself is too big a job for a CEO to also have the worry of overseeing daily the modernising of a creaking football model that is no longer fit for purpose. It is also promising to think that our new CEO, a Director of Football and a Head Coach would probably all be as costly combined as the retiring CEO.
For now, the contents of the New Year Review remain shrouded in secrecy, it has been left so long it may be an anti-climax, but we do know it's not as mythical as bigfoot after all, and we are indeed about to find out what plans lie ahead.
If its contents intend to deflect away from a distressing financial disclosure and a failing manager remaining in post until the summer, it will take a modernised structure and modern thinking to engage the support. We can but dream the Celtic Board have been putting the time to good use. It's good to talk. Let's hope we get something worth listening to.
Niall J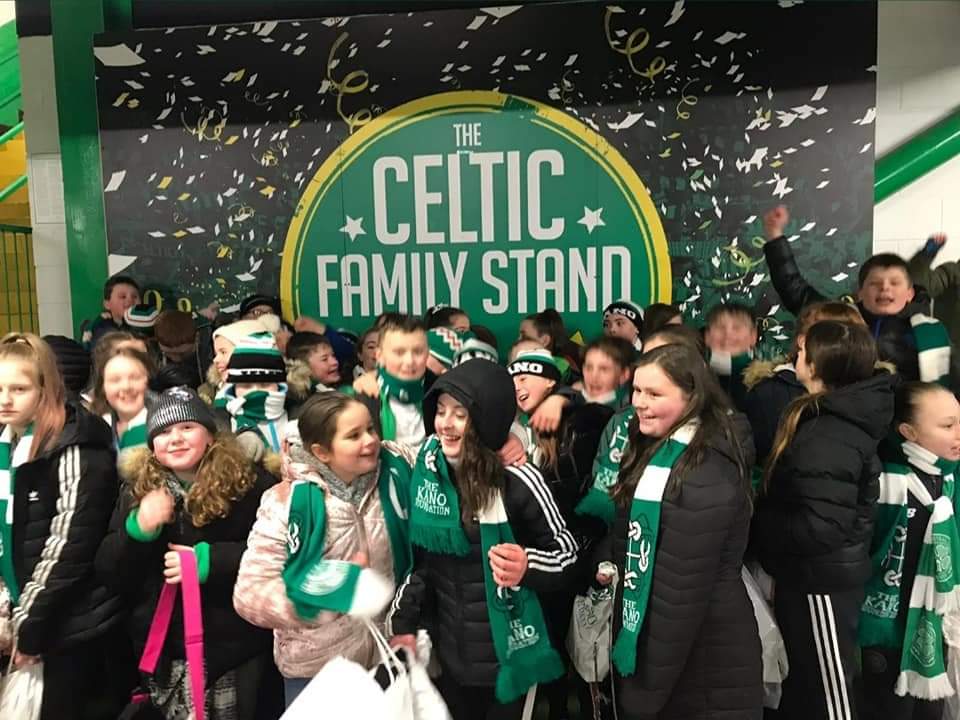 ORDER
INVINCIBLE BY MATT CORR

– ALL THE MONEY GOES TO

THE KANO FOUNDATION

…

Just a word on the initiative on The Celtic Star this week to raise funds for The Kano Foundation. If you order Matt Corr's outstanding debut Celtic book – Invincible –  you can ask for the author to add a special dedication and ALL the money will be donated on your behalf to The Kano Foundation, thus ensuring that those kids will continue to visit Celtic Park.  All books sold this weekend will be posted out Monday morning and the promotion will run all of next week. You can add your personal dedication to your order (click on the images below) or alternatively email your dedication to editor@thecelticstar.co.uk and we'll pass on to Matt. Plenty of supporters have been supporting this promotion through the day and our thanks to all. HH