That was outstanding what we all just witnessed. Considering the conditions and the history playing at that ground, my goodness that was impressive. The early goal, in my opinion, is essential and crucial in these circumstances. That Kyogo finish helped us on our way to the best all-round performances we've ever had on that artificial surface. The build up play for it was second to none; Greg Taylor's pass to slip in Maeda was world-class and he is fast becoming indispensable in that team.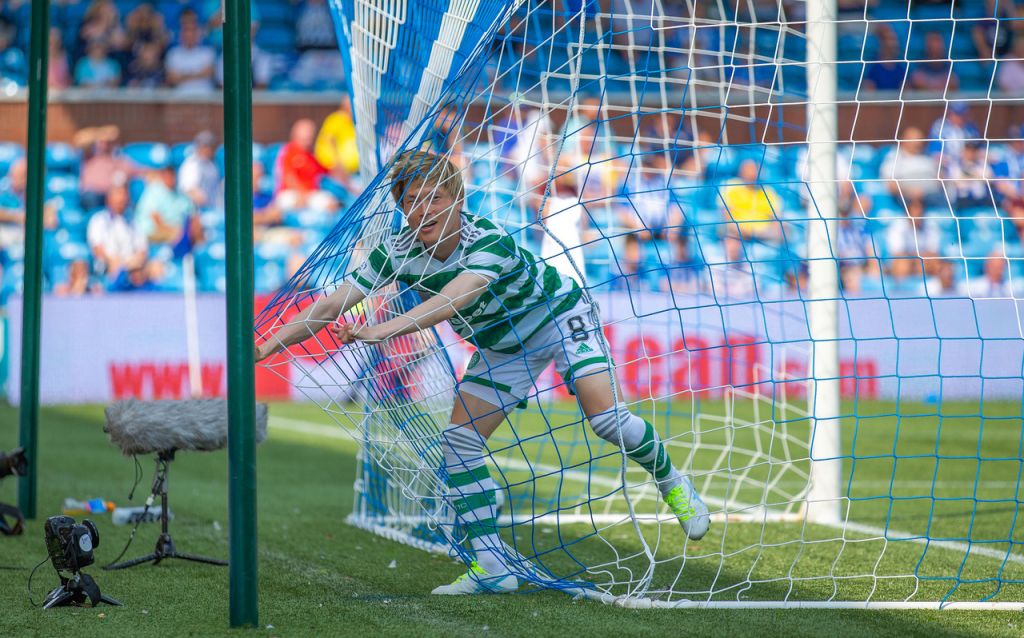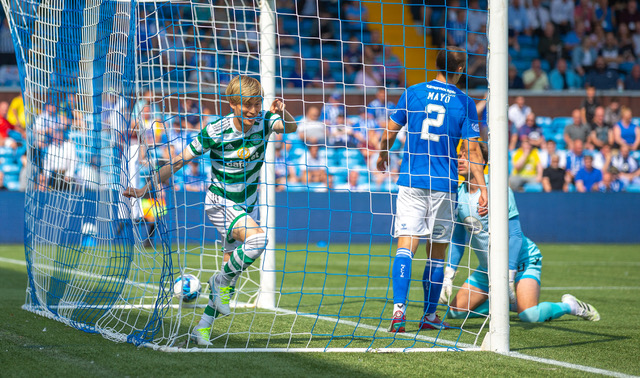 Some of the interchanging play and little patterns left McInnes and Kilmarnock scratching their heads. As expected, they were physical and tried to be intimidating. However, truly good footballers overcome thuggery out their on the park and we did just that this hot afternoon in Ayrshire. It was five, but in all seriousness it could have been ten or so, such was the aggression and verve with which we played. Juranovic had his best game in a while and there is no way we can let him go before this window closes. Nah-ah. Not a chance.
The balance of the team seemed to be perfect today and everything we did seemed so effortless and classy – as Ian Crocker said in commentary: "it's so classy, it's so Celtic". We appear to be hitting our rhythm now and that is great for us but puts the rest of Scottish football in a quandary. Just how do you deal with Celtic when they play like this? It was spell-binding at times during that 90 minutes.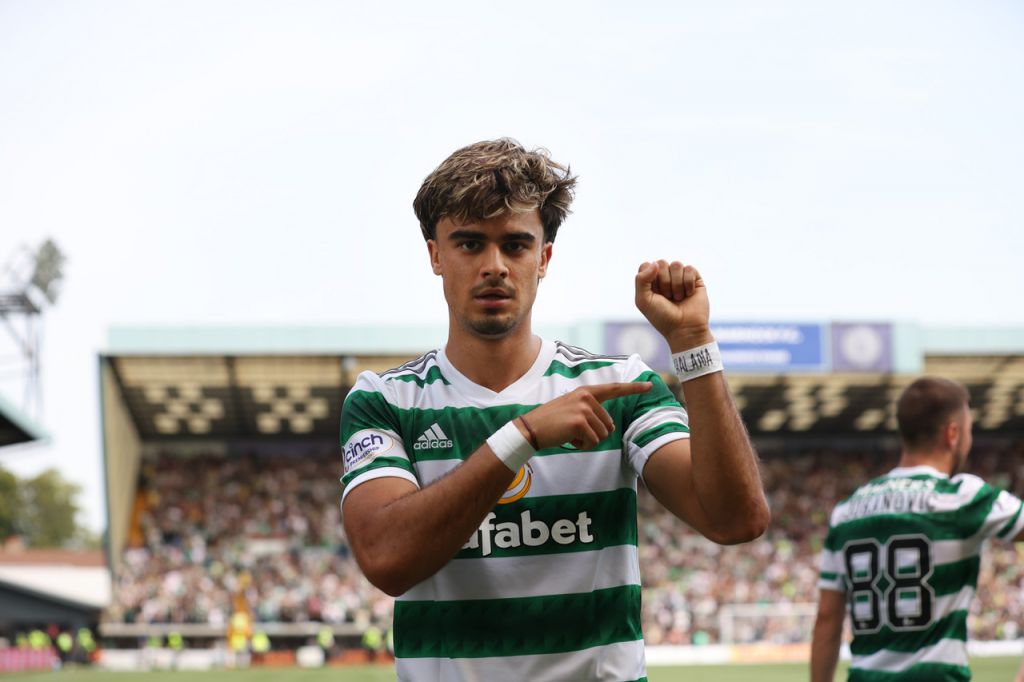 Jota's strike was another straight out of the top drawer and this guy will make us a fortune one day I'm positive of that. Andy Walker tried to take away from the Portuguese player's goal, claiming the goalkeeper should do better. Nonsense. That was a screamer of a shot and the pace alone is taking it right through; it was reminiscent of John Hartson's strike versus Liverpool as Dudek could do nothing as the ball bent his hand right back as it flew into the net.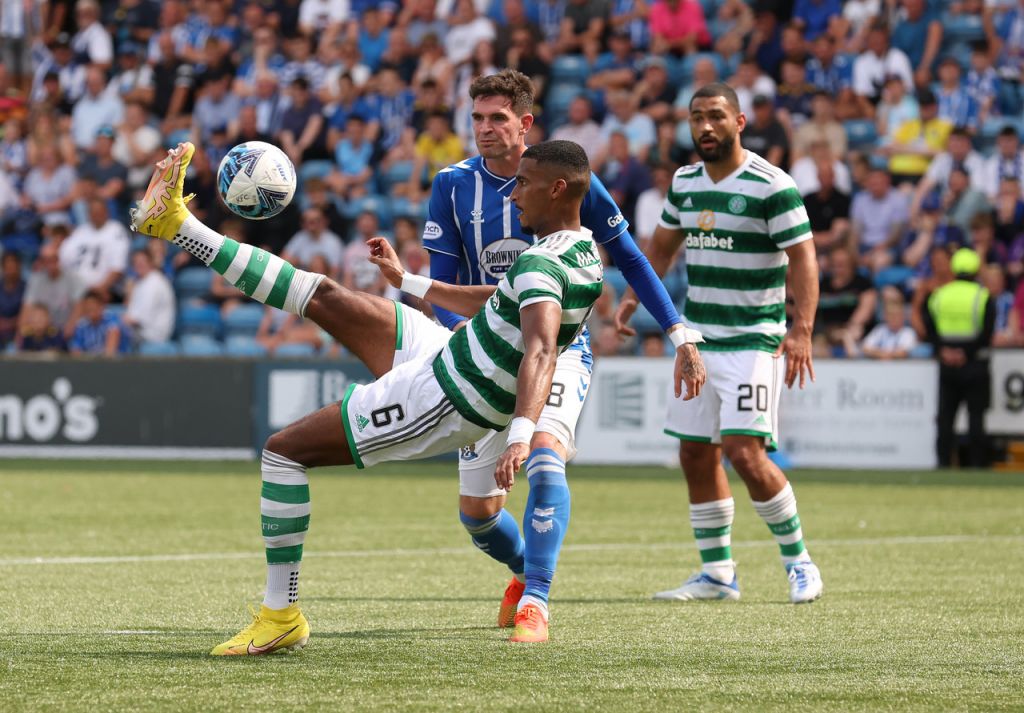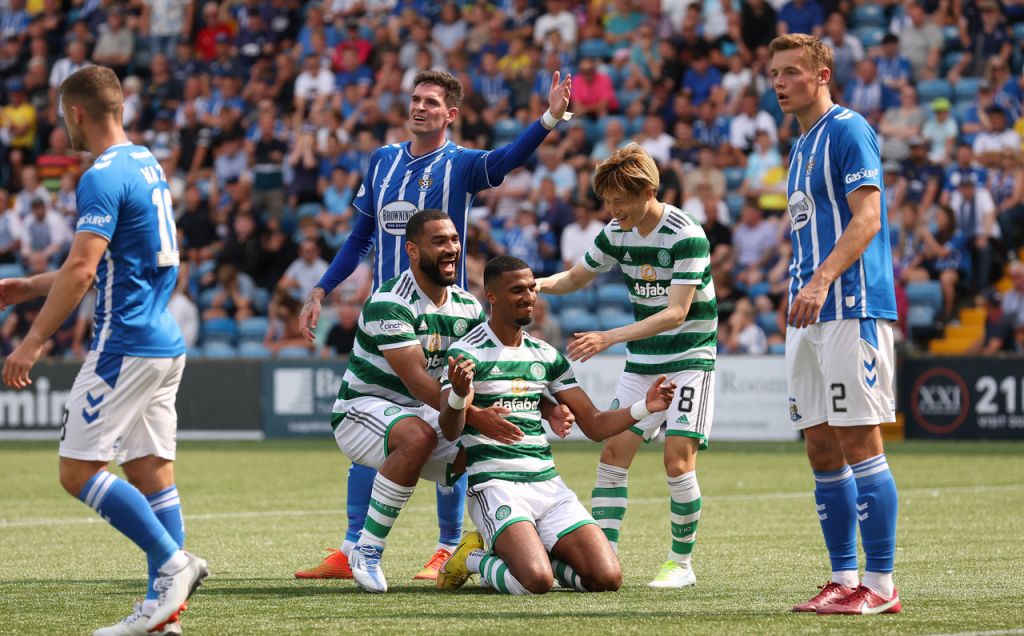 There were two overhead-kicks today and regardless of what Boyd says that Jenz goal was class. For a guy that size who is a centre-back to pull that rabbit out the hat was sensational. Two goals in two games for Moritz and he has taken to his role in this team like a duck takes to water. Giakoumakis' goal was another masterclass in finishing ability. That was even harder than Moritz' goal as he had less time and bodies were blocking the Killie goal mouth.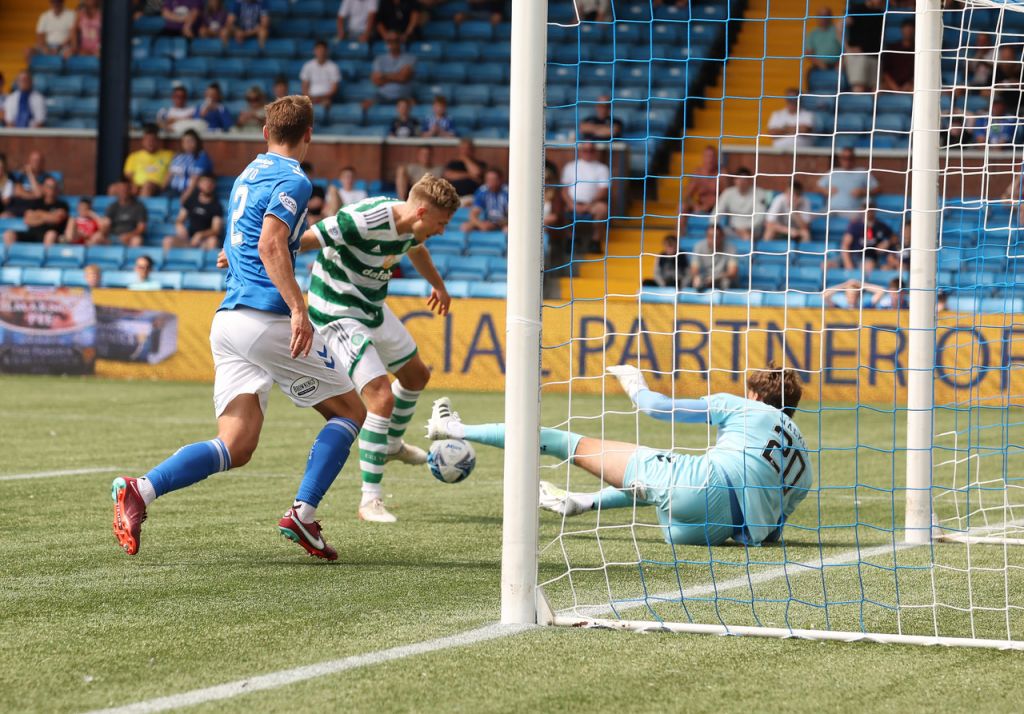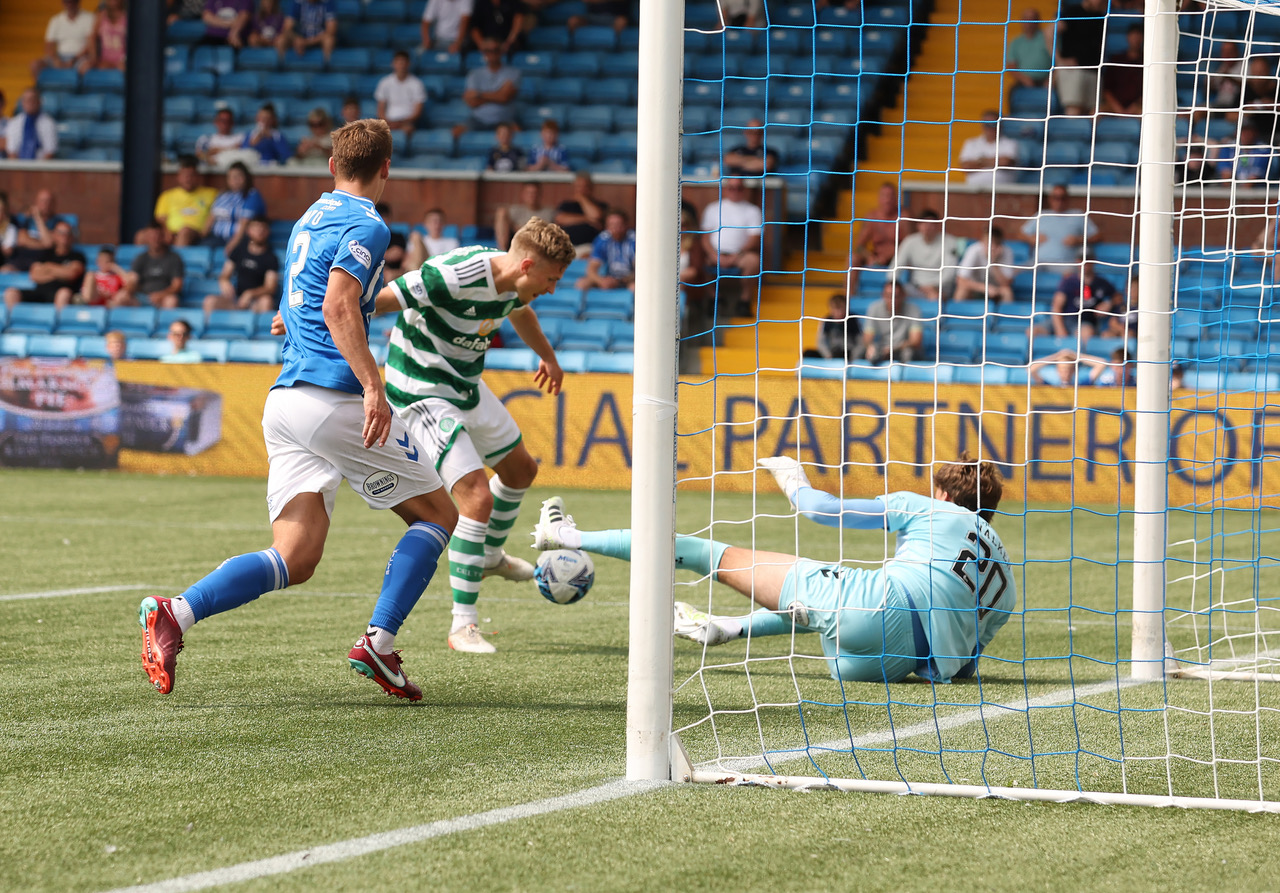 In the past we have went to Ayrshire and came away with wins on that aritifical pitch. But nothing like that. It was extraordinary to watch and really sets the fire for more goals, more good football and more success. Bear in mind Hatate was missing today as well and Ange is also on the lookout for more reinforcements and firepower as he mentioned in his media conference earlier this week. We are starting to look fearsome now.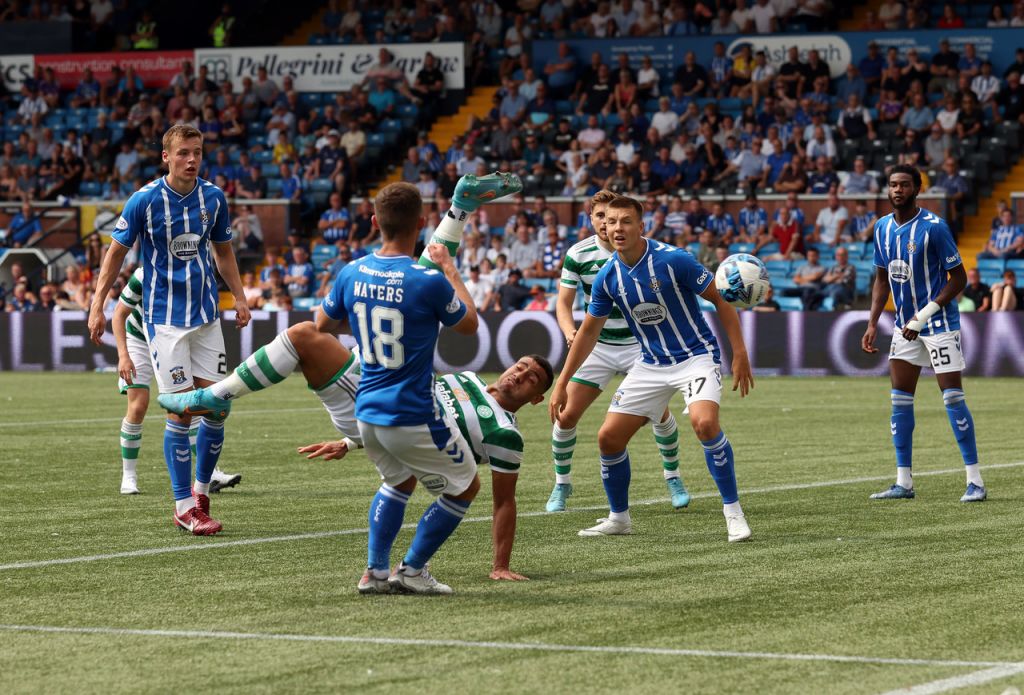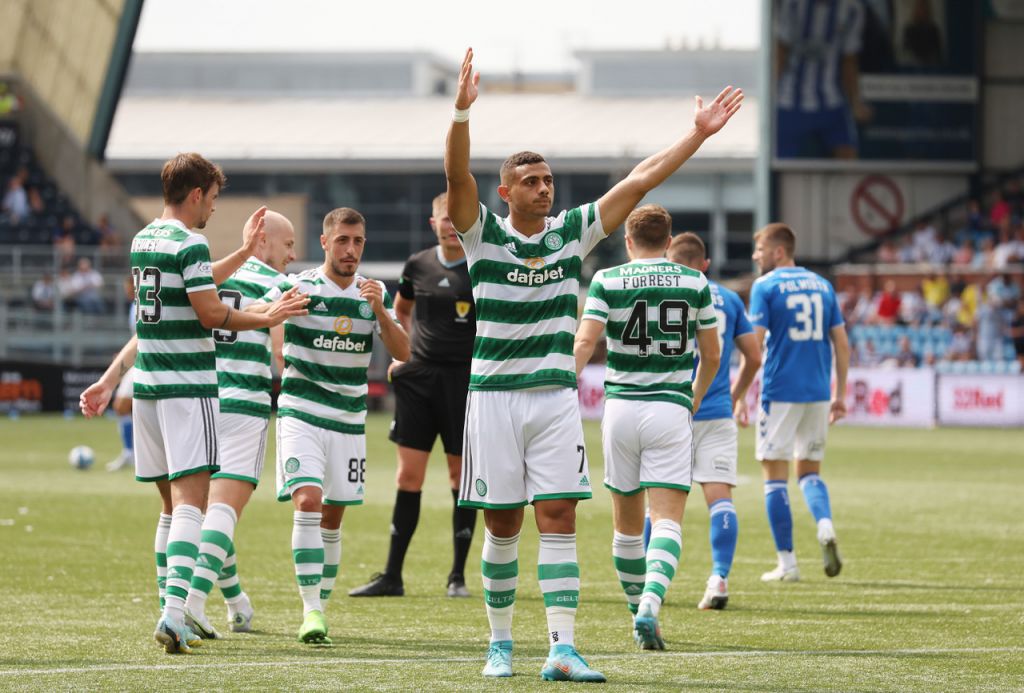 If we can go to Kilmarnock under these conditions and put on that kind of a performance, I firmly believe that the cinch Premiership league crown is only ours to throw away. That was as close to perfection of a footballing display as I have seen in years – anywhere for that matter. We just looked so composed today. Focussed. Determined. Infallible to a point. It was everything you wished it would be and far more. I did think Killie would score today but we never even gave them a slightest sniff of goal.
Different class.
Paul Gillespie
🗣 "I think I should speak about Greg because he has been unbelievable this season, he's a top player, I think he's delivering every game"

Jota was full of praise for his team mate Greg Taylor, saying 'he really deserves' being named Player of the Match 💚 pic.twitter.com/lnD24TWZ0D

— Sky Sports Scotland (@ScotlandSky) August 14, 2022
🗣 "Our discipline, our commitment to play our football was really good and we got the rewards for it"

Ange Postecoglou says 'there's 𝗻𝗼 𝗱𝗼𝘂𝗯𝘁 about it, we want to be a team that scores goals' 👇 pic.twitter.com/R1ZGP9Iu5E

— Sky Sports Scotland (@ScotlandSky) August 14, 2022