I wouldn't normally comment on pure speculation when it comes to Celtic targets but this one piqued my interest for personal reasons. Romaine Sawyers from Brentford.
You see I spent over ten years living and working in predominately West London. I watched Brentford most weeks during that time.
In that time the Celtic Supporters club was the West London Celtic supporters club on Ealing Road in Brentford. And latterly about 100 yards down the road in The Guardsman run by a lovely Celtic man called Noel.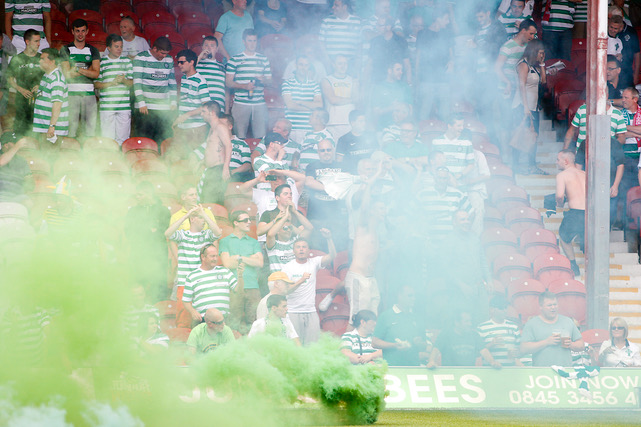 There's a big Irish influence in the area and both pubs that hosted that club were within 5 minutes walk of Griffin Park home of Brentford F.C. If you are ever down there I promise you of the warmest of Celtic welcomes.
In July 2013 Celtic actually played Brentford in a friendly down there. I did warns folks that Celtic don't do friendlies. For a fairly quiet suburb by London standards it was an eye opener. They thought they'd been invaded.
I used to drink in Chiswick a couple of miles down the road in a home from home called Connolly's on the Chiswick High Road also run by a gem of a lad Brendan. No matter how many English games were on he had the Celtic games on in fact he rolled that out to Ireland and Scotland games too. He always found a way and a screen.
On the day of the game he soon realised that the wee friendly with the local team was anything but.
Brendan tended to open around 11 or 12. I and my friend Paul walked in around 11.30 to find the place in full swing. Brendan looked flustered but happy. There were already a good few Celts looking the worse for wear from the overnight supports buses. The rebel songs were in full flow!
Brendan said he'd invited a couple of supporters online. He didn't realise news of a Celtic pub would spread. Apparently he'd also told them to come when they liked.
They arrived in London at 8am. Within 30 minutes they'd found their pub but found it closed. Not for long. Brendan said he was aware of commotion outside but had put it down to some typical London nonsense in the street. However when the supporters had found the rear to his pub down some old fashioned London lanes, they'd also found his beer garden.
Brendan was unaware until the fireworks and flares started. For the sake of sanity and probably to save his pub he just opened up. Licensing concerns aside he didn't really have a choice. I won't go into the rest of the day for fear of arrest but if you'd seen some of the local newspapers the following week you'd think the Martians had landed and dumped an arsenal of beer bottles on their town.
It was brilliant though and not a second of trouble. Unless you count the 40 or so who missed their buses home and slept under the stars on a balmy summer evening on Ealing road as troublesome!
Their own supporter's website was pretty positive. I'd love to see Celtic go back one day. I'd recommend the trip.
But I'm aware I've gone off on a tangent reminiscing. The point of this in the first place was Celtic's link with Brentford's Romaine Sawyers. I spent 10 years watching Brentford and I got to see Sawyers at close quarters when he signed from Walsall in July 2016. I only saw just shy of 18 months until late 2017 when I left London but I know the boy can play.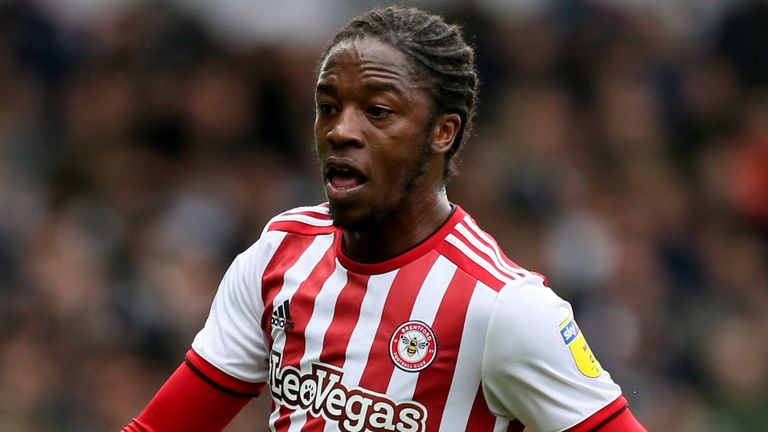 I was however a bit surprised to see him linked and even more surprised to hear our bid was allegedly £1.5million as we simply wouldn't get him for that. Fee aside it was really that the Sawyers I remember was the best player in the Championship one week and flattered to deceive for the following two or three weeks. He was lazy off the ball and wasn't one to work but when on his game he'll open defences with guile and vision, then go back to staring at his navel for ten minutes.
I'm told however that reality has set in and that Sawyers is the link to the front he's always threatened to be. He has added the missing consistency and is even known now to work a bit. So much so that new manager Thomas Frank has made him club Captain. It looks like the penny may have dropped. If it has this lad would be a fine signing for Celtic. If that information is guff and he's the player I saw then at £1.5million  I'd risk it as I would at £2 million and hope we'd coach him, beyond that not a chance.
If he genuinely has added that consistency and the penny has indeed dropped then the Bees are going to want more than we've opened the bidding at. A damn site more in fact. If everything has fallen into place he's worth upping that opening bid, if it is even true.
One fly in the ointment to any deal and what makes me slightly reserved in believing it is his ex-manager Dean Smith. Smith has taken Villa to the Premiership. He didn't signed John McGinn – the former Vilaa boss Steve Bruce did that and he probably still laughs himself to sleep while remembering how he pulled the deal off. Dean Smith got the big benefit from that deal and he also managed Romaine Sawyers at Walsall and signed him for Brentford.
If it's not going to happen then there are two players who were superior to Sawyers when I saw them at Brentford. Both are worth keeping an eye on.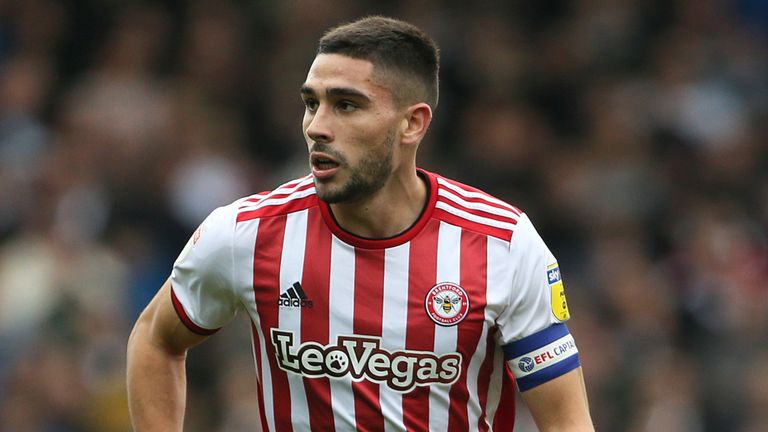 The striker Neil Maupay is exactly what we need. He is the complete striker. Finishing, holding the ball up and bringing others into play. He may only lack that little bit of place that would put off Premiership sides. In Scotland he'd rule the roost.
He is a credit to the coaching staff at Brentford as when he arrived he showed flashes. Within months he was adding consistency. If someone asked me to choose a realistic striker under £15 million for Celtic, he is who I'd choose without a second of contemplation as he's the real deal and has room for improvement. We'd need to be willing to spend though. Brentford are always willing to sell, but they will know their price.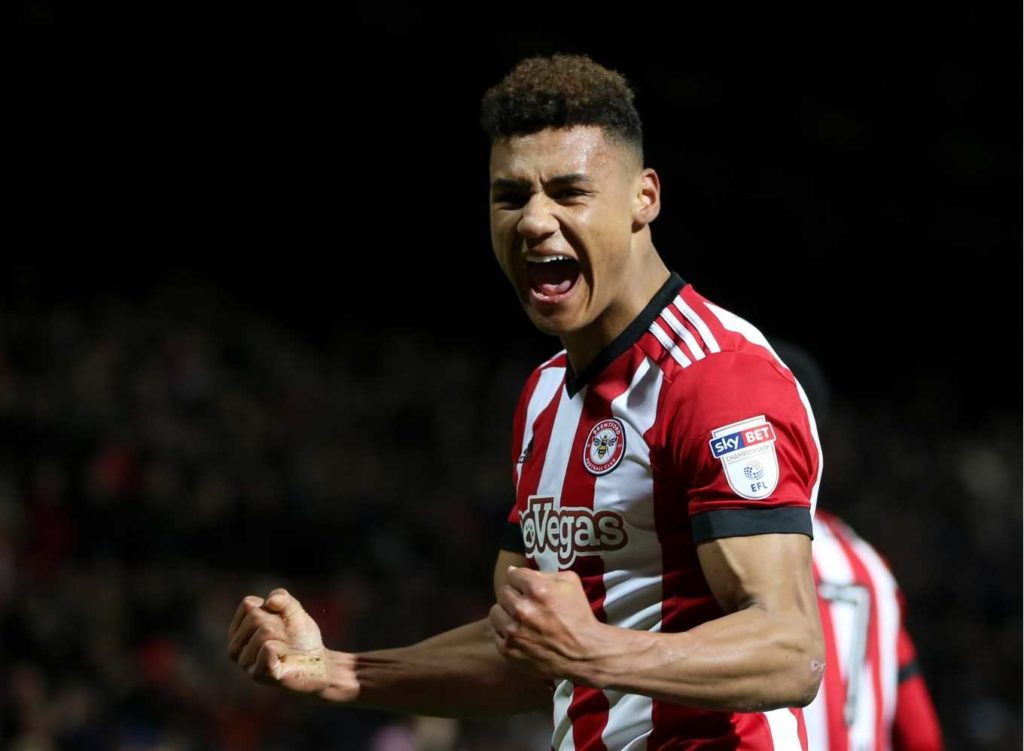 The other player is Ollie Watkins. I only saw him in the flesh briefly towards the end of my time down there. He can play through the middle or wide. Of the 3 players mentioned he's the one capable of becoming the best all round player. His versatility could be seem as a weakness but really it's not he's just equally capable in several positions not just one of these utility players who just does a job around the Park. He had a bit of maturing still to do but we can't wait for that any longer can we? If we do we get priced out.
To get back to Romaine Sawyers. If Brentford have now bestowed the captaincy upon him and he's now starting to reach the potential he certainly has then he's a player that would benefit Celtic.
But see if we're down there and we're willing to push the boat out can we please try and test the water with Neil Maupay. If you don't ask you don't get!
Niall J
Also on The Celtic Star…
Oliver Ntcham – Upside down, oh you turn me, inside out and round and round
'Administration was unthinkable. It would have been a slur upon the name of the Club,' John Keane
'Celtic are the hardest opponent we could have got,' Sarajevo star Dusan Hodzi
'Good Guy' – Celtic Legend John Keane retires, Fergus McCann leads the tributes
Lenny's Priorities and Targets – 'I will set standards and make demands,' Celtic boss says
'Ramsay MacDonald and John Thomson, as they shook hands with each other that day, did not know what was coming,' David Potter on 1931 Scottish Cup Final Replay
If you would like to write for The Celtic Star please email editor@thecelticstar.co.uk
Comment on all articles on here on Celtic Noise, the friendly Celtic fans forum – signing up is quick and easy so why not join the conversation this weekend?