SCOTTISH LEAGUE CUP TRIUMPHS – WIN No.4…
Everyone knows that 1966/67 was the season in which Celtic won everything including the European Cup. And yet it was the League Cup in which they came closest to defeat, particularly in that nerve wracking final on 29 October 1966.
There was no problem in the sectional stages as Hearts, Clyde and St Mirren were simply swept aside with almost embarrassing ease after an opening day triumph at a very wet Tynecastle. Joe McBride managed to score a total of 13 goals. Dunfermline Athletic might have provided a certain amount of resistance, but the first leg in the quarter final at Parkhead saw a remarkable 6-3 score line (some great goal scoring but also some slapdash defending by both sides), and then 3-1 at East End Park.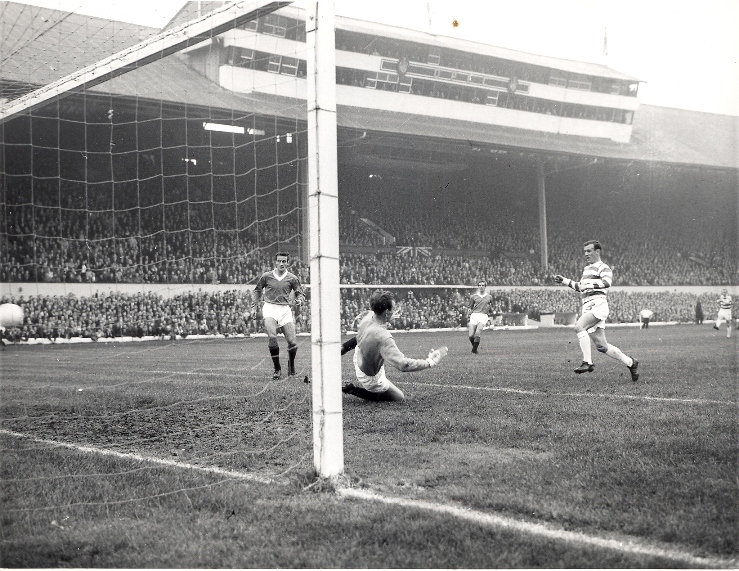 The goals were fairly flying in that autumn of 1966, but the semi-final against Airdrie on Monday October 17 at Hampden was a more restrained occasion with Airdrie defending competently until well into the second half when Bobby Murdoch hammered one through a sea of defenders, and then Joe McBride headed home a Bertie Auld cross.
Thus it came about that Celtic played Rangers for the third year in a row in Scottish League Cup finals. On this occasion, an honest Celtic supporter must hold up his hands and say that Rangers were at least as good. The difference lay in the sheer professionalism of Celtic who "dug deep" and held out for their 1-0 win.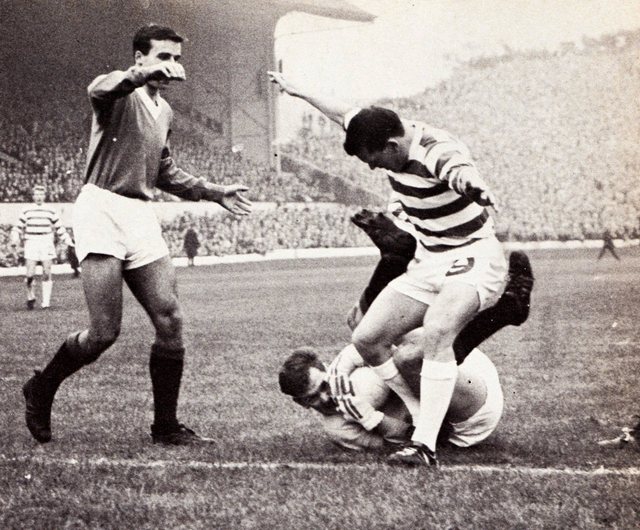 Rangers had spent heavily over the summer, but they were still just a little short of Celtic.
The Celtic goal was a good one – what was called a "three card trick" goal by those who played a lot of cards in that involved three players. A Bertie Auld ball from just inside the Rangers half found the head of Joe McBride who headed it down to the inrushing Bobby Lennox who, without breaking stride, ran past the Rangers defence and scored. It was a great goal.
Thereafter was hard work. Referee Tom Wharton correctly disallowed a Rangers "equaliser", and equally correctly refused a penalty for each side. And then came the moment that almost defined the Celtic career of Willie O'Neill with his goal line clearance. About 50,000 hearts behind that goal missed a beat or two there! But full time came, and Celtic had won a hard-fought victory to seal their fourth Scottish League Cup.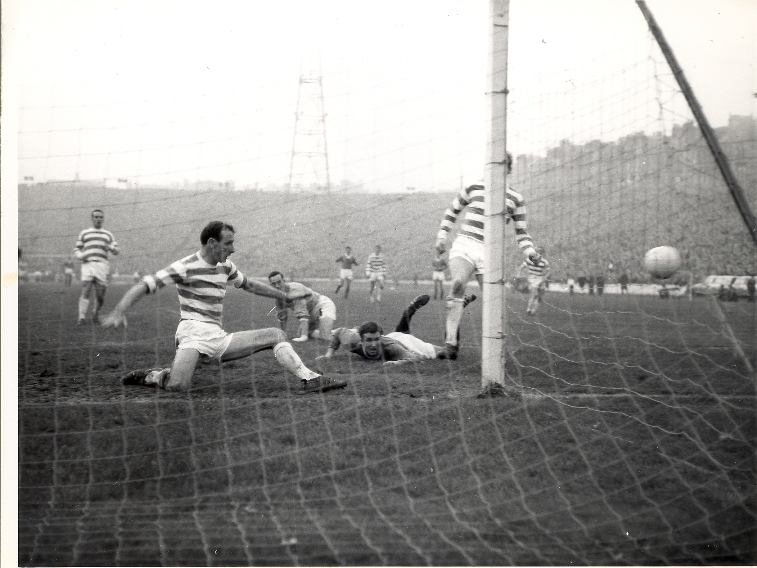 The Celtic side was Simpson, Gemmell and O'Neill; Murdoch, McNeill and Clark; Johnstone, Lennox, McBride, Auld and Hughes (Chalmers).
David Potter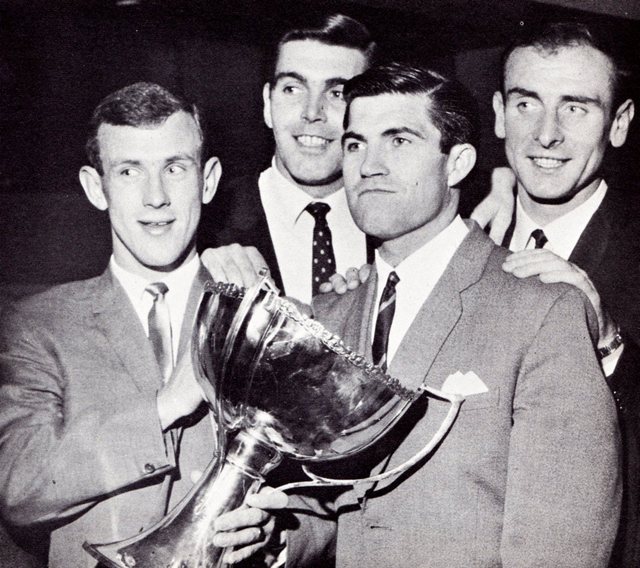 Celtic's League Cup Advent Calendar – Win No. 5 will appear on The Celtic Star tomorrow morning, 5 December…