The term "the grand scheme of things" is sometimes overused, but in the overall picture, observed, admittedly, with the considerable benefit of historical hindsight, the Scottish League Cup triumph of 23 October 1965 was a very important victory indeed.
Celtic had won the Scottish Cup in April, but it might all have been a temporary thing, a flash in the pan, if the success had not been immediately maintained and consolidated upon.
It was a remarkable campaign in any case. At the halfway stage of the sectional format, Celtic had lost twice – to Dundee United at Tannadice and Dundee at Parkhead, but suddenly rallied and won their last three games, the climax coming at Dens Park when John Hughes scored as good a goal as I have seen.
Raith Rovers, with the aged Bobby Evans in their side, provided little opposition in the quarter final, but then in the semi-final at a rainy Ibrox, Hibs were winning 2-1 until Bobby Lennox rescued Celtic in the last minute.
The replay was a totally different matter with a highly competent 4-0 Celtic victory.
Almost as an aside to this, Celtic had used their new publication The Celtic View to unsettle Rangers by complaining about the standard of the Ibrox floodlights.
No-one else had ever complained before, but Celtic persuaded Hibs to go along with the protest in the hope of getting the game transferred to Hampden. It didn't work, but it achieved its main aim of casting a major doubt about the suitability of Ibrox as a venue! It was sheer political spite, and how the fans loved it!
The 4-0 win over Hibs was only five days before the League Cup final against Rangers. It was not a great game, by any standards, although not as rough as portrayed in the Press. It was simply that Celtic, under the vigorous leadership of Jock Stein, were no longer going to stand for any nonsense, as evidenced by a scything tackle by Ian Young on Willie Johnston within the first five minutes.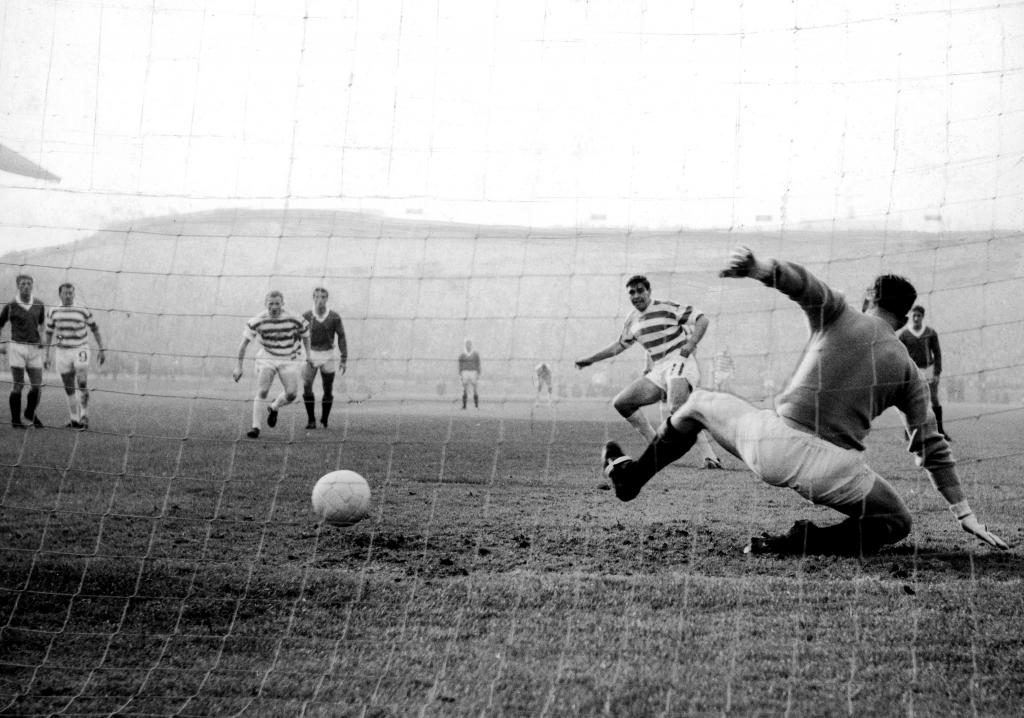 The game hinged on two penalties – one when Ron McKinnon of Rangers inexplicably handled the ball, and the other when Davie Provan (of Rangers, and not to be confused with the Celtic one of later years) was meant to have brought down Jimmy Johnstone.
Frankly, on YouTube it looks a clean tackle, but penalty it was. Both penalties were sunk competently by John Hughes, even though some supporters had questioned his temperament for this task.
It was 2-0 at half time. The second half was long and painful with my hero being goalkeeper Ronnie Simpson, not only for his fine saves but also for keeping everyone calm, when one or two others in the Celtic defence gave every impression of cracking under the constant, hysterical, Rangers barrage.
Rangers did get a goal near the end – a combination of John Greig and Ian Young going for the same ball – but Celtic held out to win their third Scottish League Cup.
Some Rangers supporters did not seem to like the idea of a lap of honour and tried to attack the Celtic players. This got laps of honour banned for a few years, but nothing could detract from the fact that the Scottish League Cup was back in residence at Celtic Park.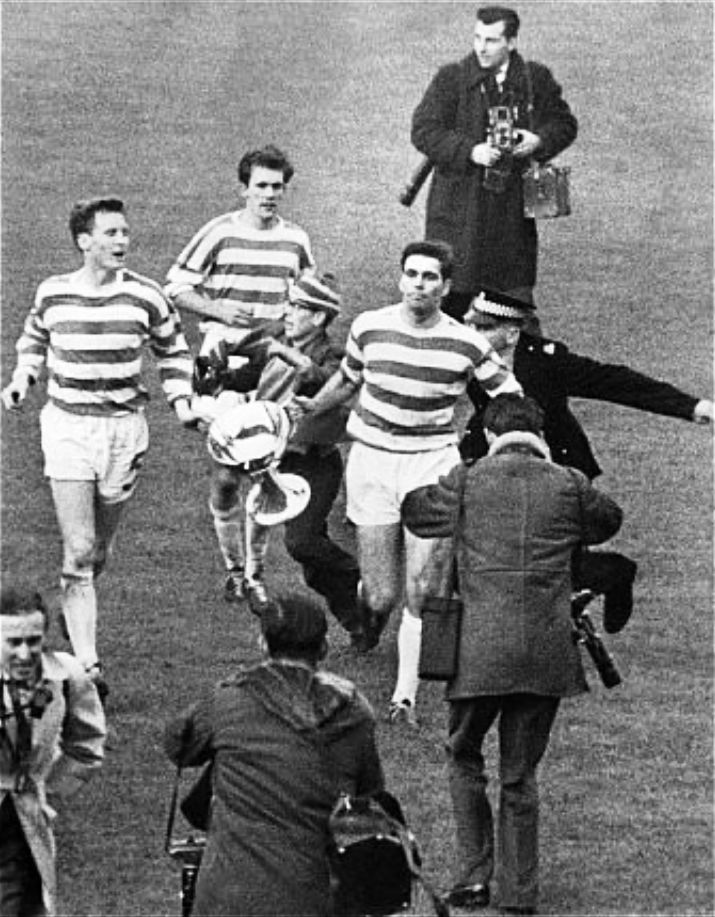 The team was Simpson, Young and Gemmell; Murdoch, McNeill and Clark; Johnstone, Gallagher, McBride, Lennox and Hughes.
David Potter
David Potter on Celtic's League Cup Triumphs – Win No.4 will be featured later this morning on The Celtic Star.
Celtic's First League Cup Win…see HERE.
And win number 2, Oh Hampden in the Sun…see HERE.