The first ten years of the Scottish League Cup had been a decade of woeful under-achievement for Celtic with a failure to even reach the final. East Fife had won the trophy three times, Rangers and Dundee twice each, and Motherwell, Hearts and Aberdeen once each, but the name of Celtic, the greatest Cup fighters of them all in the Scottish Cup (where they had 17 victories to their credit), had yet to appear on the three handled Scottish League Cup.
This sat ill with Celtic fans, and summer 1956 was not the greatest of times in any case. Bewildered supporters were asking just what had gone wrong in that insipid Scottish Cup final against Hearts in April, and more generally why it was that a club with a huge support and players like Collins, Fernie, Evans, Tully and Peacock could not win more trophies.
The time was ripe for a challenge for the Scottish League Cup, held in the autumn and usually over by the time the clocks changed at the end of October. Celtic's section was a strong one of Rangers, Aberdeen and East Fife, but without playing brilliantly, they were able to win all their games other than the game at Ibrox which was a 0-0 draw.
New boy Billy McPhail, younger brother of John, did well, and Dunfermline were then beaten 6-0 in the first leg of the quarter final, something which rendered the 0-3 defeat in the second leg irrelevant, particularly when a few forwards were rested.
It was McPhail who scored both goals in the semi-final against Clyde at Hampden in early October and this set up a League Cup final against Partick Thistle on 27 October.
It was an odd and unsatisfactory Cup final played out with, in the background, threat of war over the Suez Canal, and the Russians about to crush Hungary.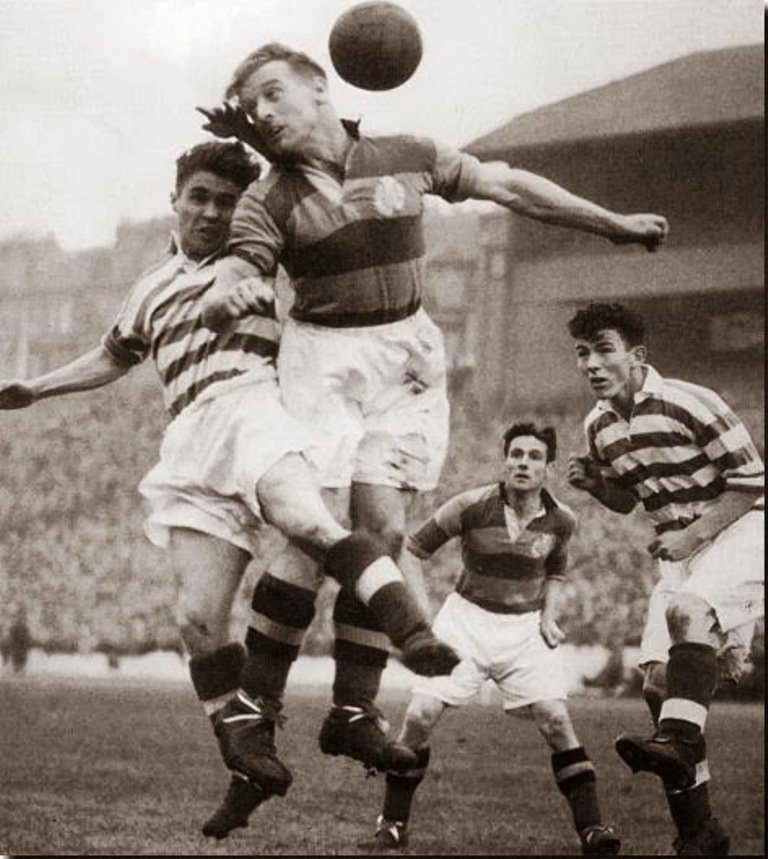 Thistle finished the game with only 10 men (no substitutes for injuries in 1956) and even so were the better team with Celtic's performance a mystery to their supporters. This goalless game was one of the first ever to be played with a lightweight white ball, but that was no excuse for such an awful performance.
The following Wednesday afternoon saw a deterioration in the International situation with Israel having invaded Egypt, and British intervention now inevitable, and there was no great improvement in the Celtic performance in the replay, at least in the first half before a paltry crowd of 31,000 although it was steadily growing, particularly after the schools came out.
The start of the second half saw Celtic suddenly take command with Mochan making everyone wonder why he had been left out on Saturday. McPhail scored two goals, and Bobby Collins another, and by the 60th minute, the game was over. Well before the final whistle, Thistle's Manager, Davie Meiklejohn, one time of Rangers, shook hands with his friendly rival Jimmy McGrory.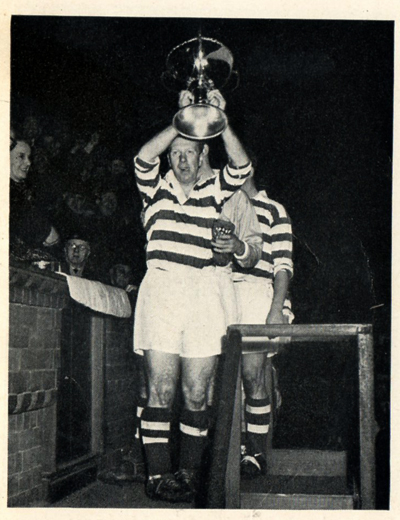 Knee deep in autumnal leaves, with genuine fears of a third world war and with darkness falling rapidly, the small crowd left Hampden heading towards Mount Florida railway station and a return home to Hallowe'en parties and the ducking for apples.
There was a song in their heart, however. Celtic had at long last won the League Cup, ending a decade of frustration. And the threat of war disappeared as quickly as it arrived with the British Government of Anthony Eden making a public fool of itself and withdrawing after a token invasion.
The repression of Hungary however was a very serious matter indeed.
Celtic's team was Beattie, Haughney and Fallon; Evan, Jack and Peacock; Tully, Collins, McPhail, Fernie and Mochan.
David Potter
David Potter on Celtic's League Cup Triumphs – Win No.2 will be published on The Celtic Star, later this evening.
Also on The Celtic Star today…
Celtic manager insists his stars NOT to blame for Scotland's Shame…See HERE.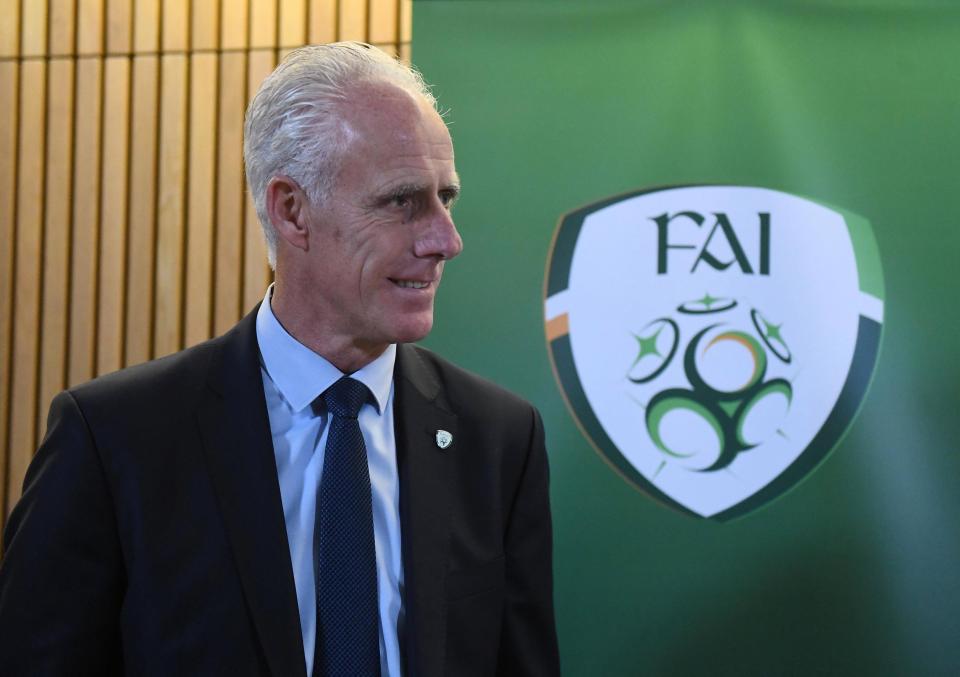 Irish Irony as Big Mick McCarthy is back in charge after Roy Keane's exit…See HERE.
Invincible Celtic on The Chase, but a dozen points could be Pointless…See HERE.
Yellow Rangers – Their 15 cautions to Celtic's 2 in the last 7 games…See HERE.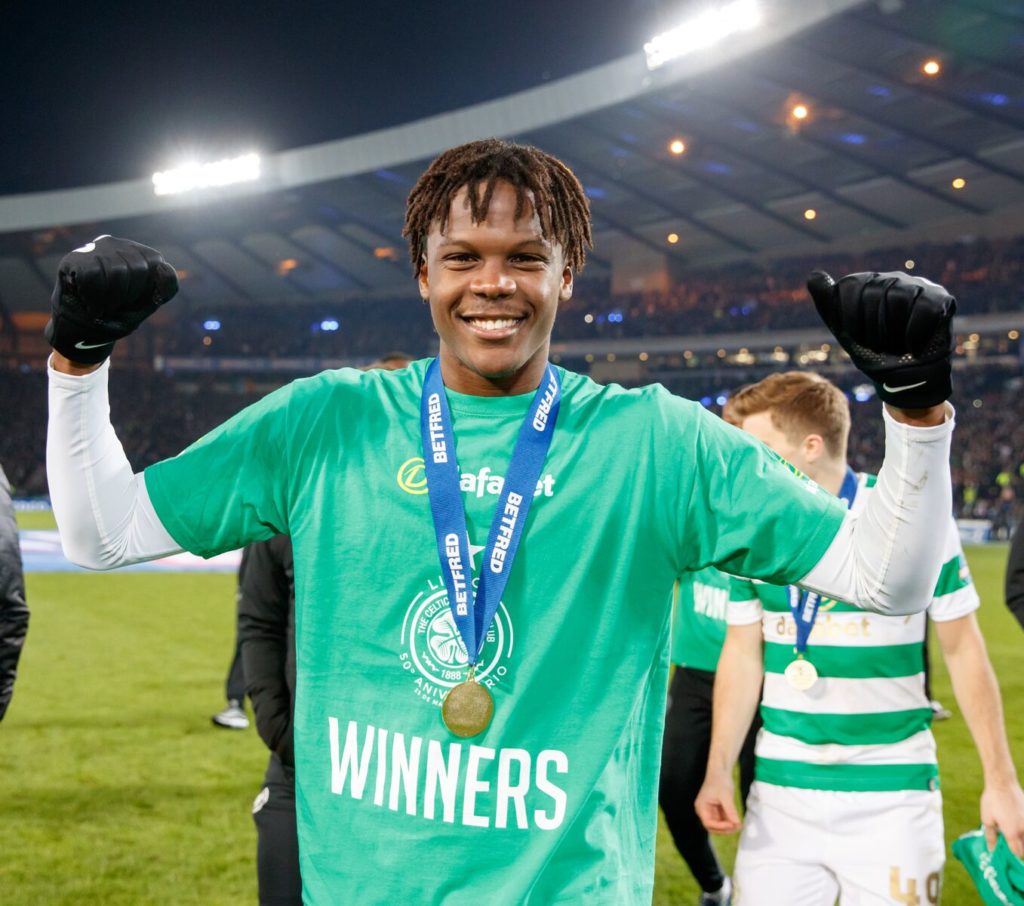 "I know what my mother has to do for her wages," Boyata on over paid footballers…See HERE.
'It's time for Celtic to Ditch the European Death Wish,' David Potter..See HERE.
'A Club Where All Belong,' Toy Tin Soldier's Celtic song for Foundation's Christmas Appeal…See HERE.
Free the Broomloan or it's a complete ban on away fans…See HERE.
"I have a few years left at the top level yet," Lustig set for Celtic extension…See HERE.
Jim Craig – Celtic's toss of a coin win over Benfica…See HERE.