In this series on The Celtic Star I am going to do a review of each player who made a contribution towards a highly successful season which concluded with Ange Postecoglou's men picking up not only the Cinch Premiership but also the Premier Sports league cup back in December. I started a few days ago with a look at Joe Hart's season and today it's the turn of Greg Taylor.
A huge factor in the way Ange Postecoglou likes his football teams to play is the role of the full backs. The Australian likes his full backs to play inverted, which basically means they move inside towards the middle of the pitch when their team is in possession to help with ball retention. This however doesn't mean they aren't still required to be an attacking force from the wings, which is still a huge part of their role.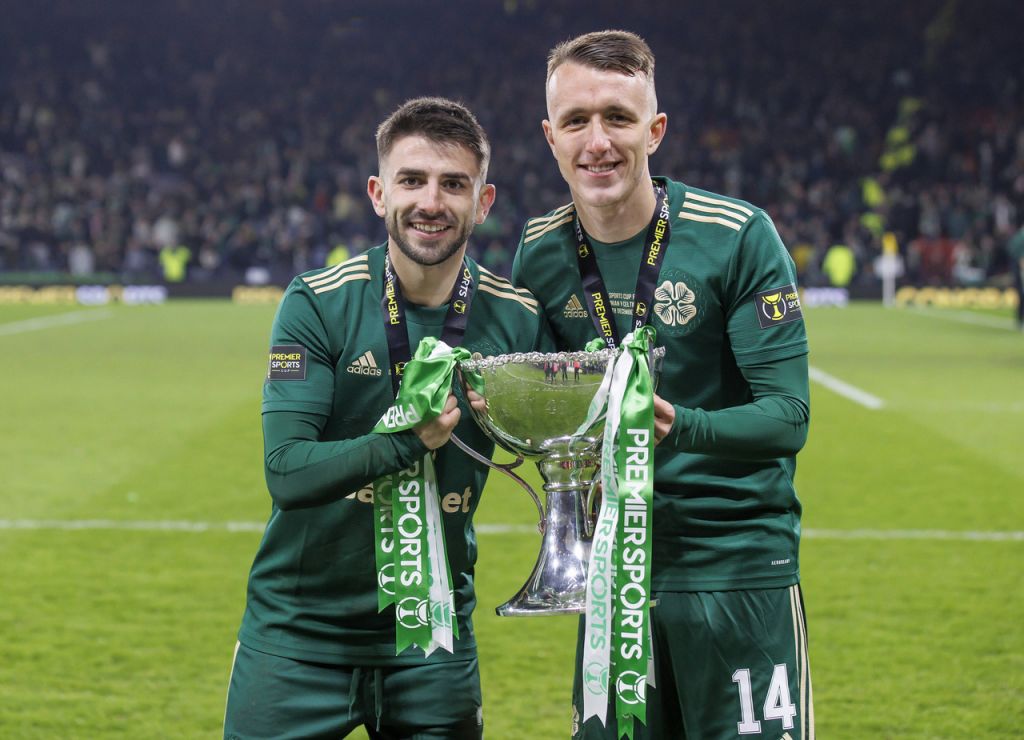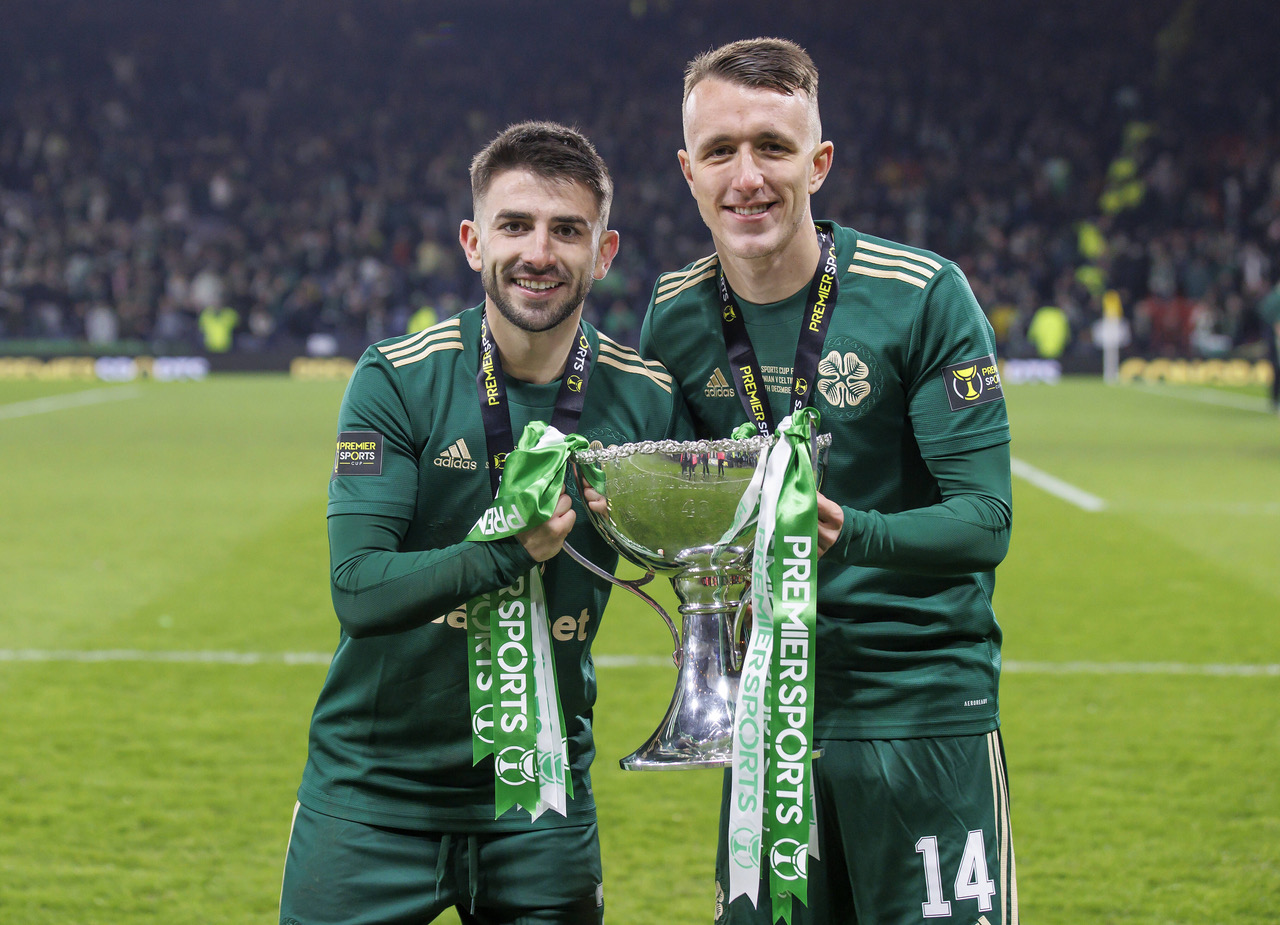 Many thought with Ange Postecoglou coming in and looking for full backs who can adapt to that style of play that Greg Taylor, who had slowly but surely improved his game over the previous two seasons to be now regarded as the Celtic number one left back, could struggle under the new system being implemented by the new manager.
The opposite happened however, with Taylor seeming to enjoy getting to grips with his new role and Ange Postecoglou seemingly willing to stick with the Scotland international in the left back position. Just as Taylor was proving his worth in the position, things were to take a turn for the worse for the defender.
In the Europa League qualifier against AZ Alkmaar, Taylor sustained a shoulder injury and had to be substituted. It seems to be innocuous however when he reappeared just two weeks later against Ross County. Unfortunately the injury returned and he had to be taken off at half time. News followed in the coming days that he was to undergo surgery on the shoulder and would be out for a few months.
On his return many thought he may struggle to get back in the team with Josip Juranovic proving an able deputy in the left back position and Anthony Ralston earning rave reviews on the opposite flank. Taylor showed great determination however by working his way back into the starting eleven, leaving Juranovic and Ralston to fight it out over the right back slot.
It's a position he would go on to make his own during the remainder of the campaign with Ange Postecoglou showing great faith in him. Taylor, perhaps for the first time, was also starting to be appreciated by the majority of Celtic fans. Over the previous two seasons Taylor had become a player a lot of fans seemed to be hugely critical of, while other players who performed a lot worse than the left back maybe didn't receive the same amount of flak that was aimed at our left back.
Taylor has played a total of 35 times this season in all competitions. He has scored one goal (against theRangers in the Scottish Cup of course) and also provided 4 assists. Now some may look at that and think the numbers aren't great, and they could be correct, I personally would like to see the amount of assists he provides become slightly higher, but in Taylor's case the stats are only half the story.
Taylor is an extremely industrious player who gives 100% each time he takes to the pitch. He may not be the flashiest player by any means, but he works extremely hard for the team, and for a full back who is required to be on the front foot more often than not he is also very capable defensively.
Something that may surprise people is how we fared without Taylor during his injury. As previously mentioned, Taylor was originally injured against AZ Alkmaar in the second leg of our Europa League qualifier. He went off with the game sitting a 1-1. Celtic ended up losing the match 2-1. In the league, Celtic lost only 3 matches this season. Taylor was missing through injury for 2 of them defeats. We have had 6 draws all season in the league. Taylor didn't play in 3 of them (well he came on on the 89th min against St Mirren but I won't count that).
It may of course just be a coincidence but if you look at our results with Taylor in the team as opposed to when he was missing it certainly looks like we perform better when he's playing. As I mentioned previously, I think a lot of fans are starting to look at lot closer at what Taylor brings to the table and suddenly realised he is a lot better player than is perceived.
It seems almost certain that Ange Postecoglou will be looking to bring in another left back during the summer transfer window. To me however, I don't think the manager will be assuming the new recruit will automatically become the first choice left back. Instead I think Ange will be looking for someone to come in and really challenge Taylor for the position.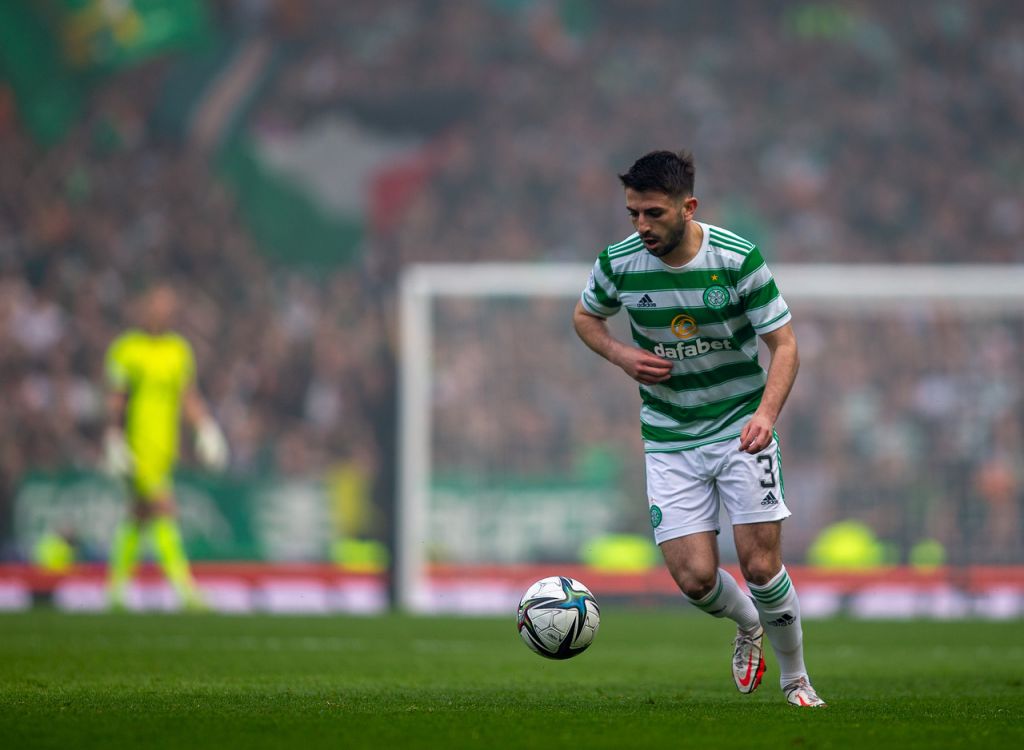 This is something that, if we are honest, didn't really materialise last season. Scales and Montgomery aren't just at that level yet, although they are young so have time to mount a challenge in the future. Bolingoli's time at Celtic has been a disaster, the sooner we see the back of him the better. A new signing at left back will only be a good thing for Greg Taylor. Having someone putting in a proper challenge for his position will only make the Scottish international even better. Whoever it is that comes in will certainly have a fight on their hands.
To summarise i think Greg Taylor has had a really good season, which could have been even better if it wasn't interupted by a serious shoulder injury. He has proved a lot of people wrong this season and showed he is still improving, something that will continue under Ange Postecoglou's tutelage. Personally I look forward to seeing how he reacts when Celtic bring in someone capable of challenging him for a starting position.
Overall this season I would rate Taylor as a 7.5/10
Conall McGinty
GET YOUR INVINCIBLE AND TWICE AS GOOD T-SHIRTS NOW FREE WITH MATT CORR'S BRILLIANT CELTIC BOOKS
You want one of these? It's completely FREE when you purchase INVINCIBLE or TWICE AS GOOD* from Celtic Star Books website, just click on the relevant link below to order your copy and when you do select the BOOK you want then add the T-SHIRT SIZE you require from small, medium, large, XL or XXL, adding that after your name so we'll know which size to send you…
*£1 from every copy of Twice as Good will be donated to Marie Curie in memory of Harry Hood and in line with the wishes of the Hood family.
Order Invincible here…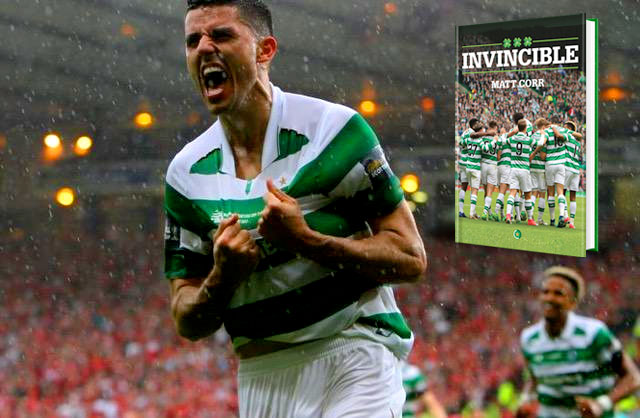 And order Harry Hood – Twice as Good here…