CELTIC'S interest in Lawrence Shankland didn't begin on Saturday afternoon when Nick Hammond was photographed by Scottish Sun watching the impressive striker score a hat-trick for Championship leaders Dundee Utd at Firhill. Shankland scored the perfect hat-trick and is now a real contender for a vacancy in the striker's department at The Treble Treble winners, but don't think that this is a spur of the moment, last minute dot com kind of desperation signing target because various other strikers we'd never heard of a month ago are likely to want to play their football elsewhere rather than for the finest team in Scotland.
I submitted an article to The Celtic Star on Saturday evening and this prompted our editor to tell me a wee story. He mentioned that he'd previously a number of years ago alerted the Celtic Support via another then more prominent Celtic site that when Lawrence Shankland was at Aberdeen and playing in their development side, Celtic were scouting him and reckoned that he was the "best striker of his generation by some distance".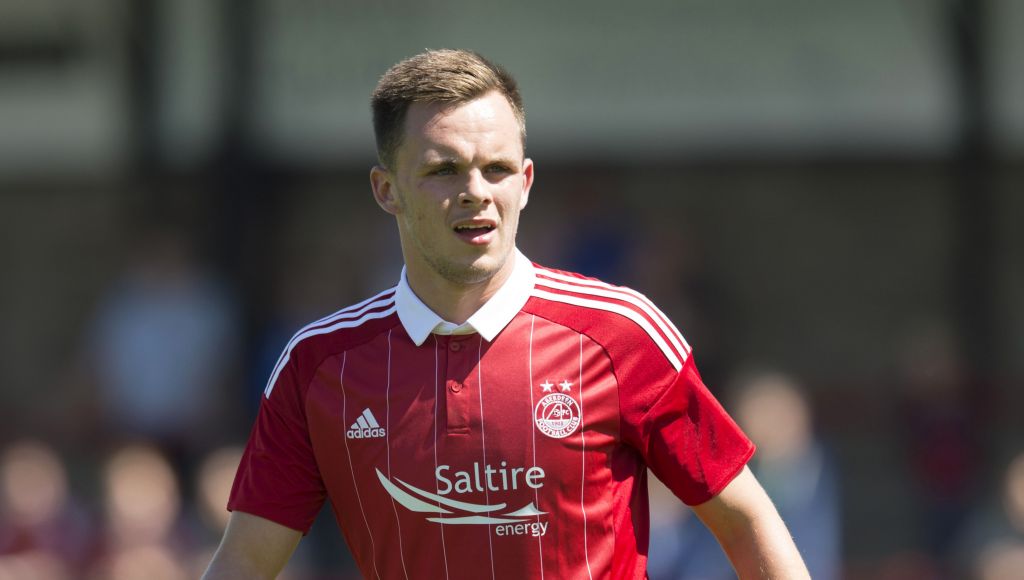 The plan, and this apparently came from within the club's scouting department, was to watch him develop at Aberdeen then look to make a move. However things for whatever reason didn't work out for Shankland who was perhaps a little unsettled, even homesick in the North East. He dropped down to Ayr Utd and under Ian McCall – ironically now the Partick Thistle manager who Shankland put to the sword on Saturday afternoon – he got his career back on track and after interest from both sides of the Glasgow divide in the summer, he signed for Dundee Utd a club who'd seen at first hand the previous season just how devastating a finisher he could be while playing for Ayr Utd.  Watch this…
Shankland, United believed could score the goals to get them out of the Championship. And they were 100% right. McCall, who played for Rangers, but if you know the man shows few if any of the unsavoury characteristics of their unsavoury batch of former stars, admitted that Shankland almost joined the Ibrox club in the summer. That deal was very close to happening.
McCall, who had gambling problems that he's now overcome, only got back in the game via the Ayr Utd job after a personal recommendation to the Honest Men's Chairman from Neil Lennon.
Their failure to shift on Alfredo Morelos in the summer, despite seemingly desperate attempts at generating interest perhaps meant that the deal to sign Shankland – a player who is regarded as being 'Rangers minded' – ended up at Tannadice. The thing is, while Morelos hasn't scored against Celtic, many believe that Shankland would – and frequently. That same Celtic scout apparently described him as 'the best finisher since a young Ally McCoist'…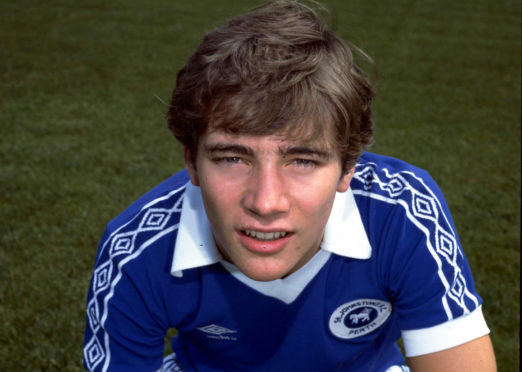 Here's my Shankland article that I mentioned earlier.
There's a striking imbalance at Celtic and in December it has been more than evident. Celtic at present have one forward contributing to the cause. Odsonne Edouard can't be expected to lead the line to nine in a row on his own. Our talisman's omission through injury was nearly catastrophic.
That he managed to stagger from his sick-bed to influence the last 30 minutes of the League Cup Final ensured a 10th consecutive trophy resides in the Parkhead trophy room, without his intervention the course of history may well have been altered.
His understudy since late December, Lewis Morgan has now completed a move to the MLS with David Beckham's new media baby in Inter Miami and we wish him all the very best in his career in the States.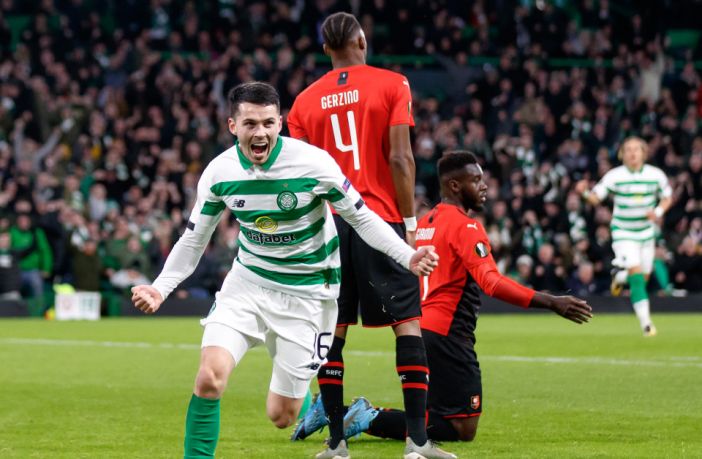 So where now?
To date French Eddy's perceived competition has been found wanting. Within weeks of Vakoum Bayo's arrival at Celtic the murmurings of discounted were evident. While most of us were willing to wait for evidence to the contrary, it doesn't look good for future involvement when your understudy striker has now had double the amount of birthdays at Celtic than he has goals.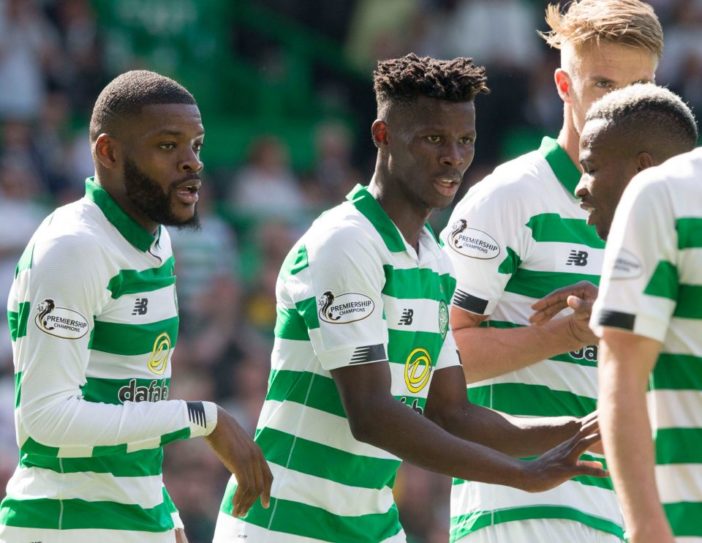 Bayo turned 23 yesterday and with one goal to his name and an injury record that makes Amir Khan's jaw look rock steady it looks like Celtic need to look elsewhere. There will be no quarter asked as we strive for 9 in a row.
Leigh Griffiths is now at the stage we've all been in our workplace. You have sympathy for those who cannot get to work for whatever reason, but there comes a time when you're colleagues just aren't at their work enough and alternative plans need to be laid out. That time has come.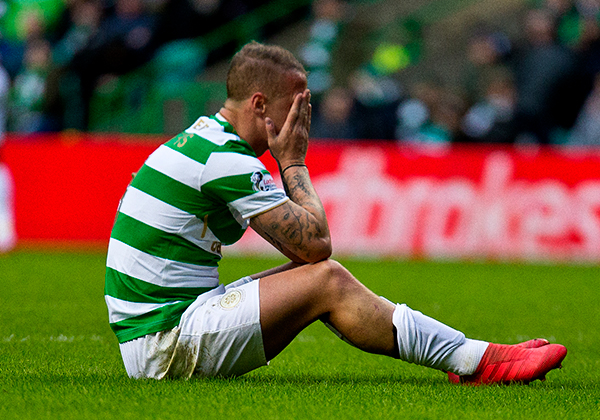 Celtic so far have been linked with strikers all over Europe in this transfer window. The need is there and the net has been cast wide.
Yonatan Cohen, Andraz Sporar, Tino Kadewere, Scott Hogan, Jordan Rhodes, Tyrese Campbell, Patryk Klimala, Glenn Murray, Billy Sharp, Roy Race, Hot shot Hamish and Mighty Mouse have all been in some way associated with Celtic's recruitment drive. I'm fairy sure the advert is already out on Indeed.com for some part time social worker with decent hold up ability and a capacity to meet corner kicks with a big forehead to now be considered. Desperate Brainwave Alert – could Jack Hendry play up top? Crazy? Well we started Lewis Morgan as a striker in a cup final!
Maybe it's time to stop being attracted to foreign wares and just look closer to home. If any of the the above strikers (bar the social worker, Might Mouse and maybe Jack Hendry – I hope Lenny's not reading today) had a scoring record as someone in our back yard we'd be screaming for his consideration. As such is it perhaps now time to look to Tannadice and seriously consider Dundee United's Lawrence Shankland as the guy who might just have what it takes to come is as a goalscorer.
In Morelos currency Shankland now in the 15 Million category 😉

— Jim Spence (@JimSpenceSport) January 11, 2020
On Saturday afternoon Shankland played our Scottish Cup opponents Partick Thistle and scored the perfect hat trick on a ground where our own strikers will be expected to perform on the 18 January. It appears he performed rather well.
Shankland's hat-trick by left foot, right foot and head was the culmination of a season to date that's see the player score 24 goals. If he was scoring at that rate with a more exotic surname the fact is we'd be screaming for his consideration. And it isn't just a one off.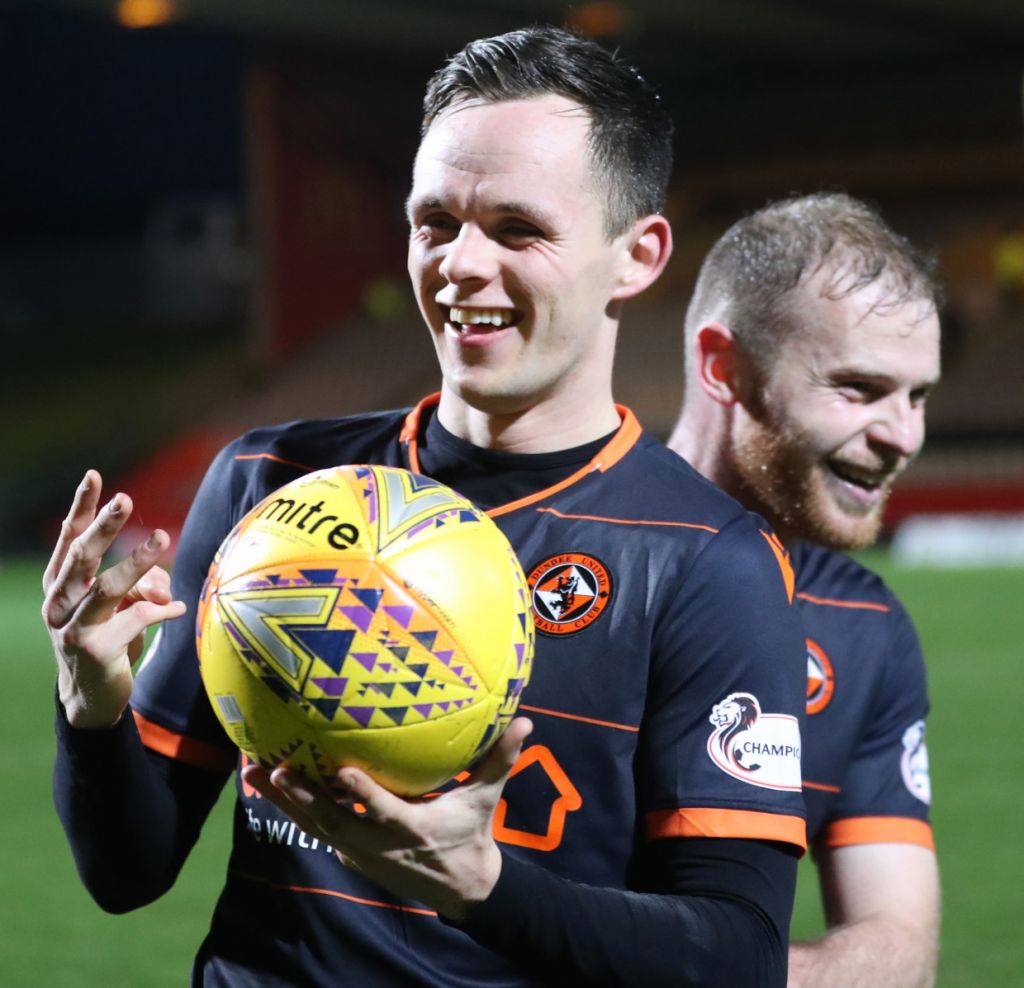 Now 24 he's scored 124 goals in 244 games and has 38 assists to boot. That's prior to today's hat-trick. Shankland is now a Scotland international and goal scorer at that level too. Are we really going to wait for 'someone else' to take advantage?
With his hat-trick today, @Shankland_25 (24 goals) has surpassed Jon Daly and Kjell Olofsson's best tallies of 22 and 23 goals in one season, the most since Iain Ferguson with 28 in 1986-87. Will he surpass Ferguson's total? pic.twitter.com/XE5y0wUwQG

— The Arab Archive (@ArabArchiveDUFC) January 11, 2020
Nick Hammond was photographed watching Shankland at Firhill. Our Director of Football is looking in the right direction. Maybe we should be too, regardless of whether the player is 'Rangers Minded' or not.
Sometimes in life what you're looking for is right under your nose. And if we end up snatching from under their blue noses all the better.
Niall J
ALSO ON THE CELTIC STAR…
What's it to be Peter, do you care or have you reached irrelevance?…see HERE.
Transfer Window – Celtic have been clearing the decks for next week's arrivals, Niall J reckons…see HERE.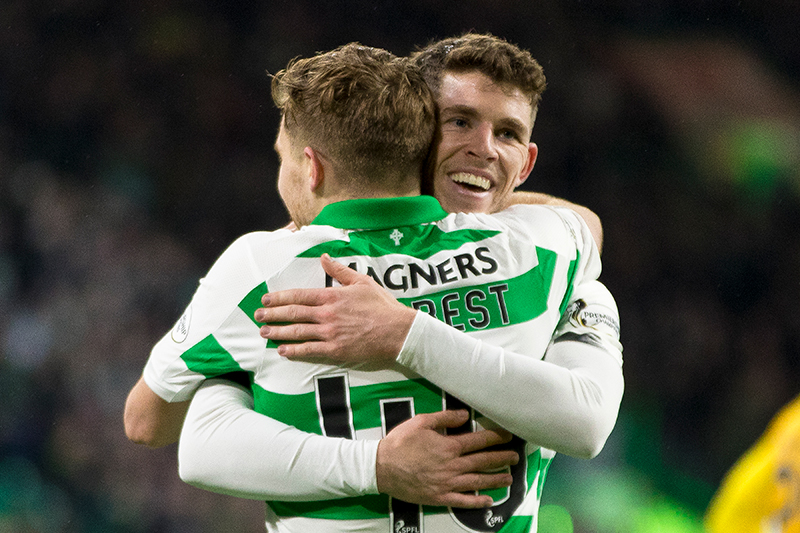 Ryan Christie, The flawed Scottish FA and the highest paid football director in the UK…see HERE.