WITH the Treble Treble safely delivered and back in the trophy cabinet at Celtic Park, our attention can now turn to the European qualifiers, which begin in early July. I've pulled together a summary of Who, What and When, which you may find helpful.
As always, the qualifying period will throw up a few surprises, so please bear in mind that this summary assumes the seeded teams progress in each instance.
However, as long as Celtic keep winning, our seeded position will remain unchanged (i.e.from Q2, we may face lower-seeded opponents who have overcome their seeded opponents to progress in their place but we will not meet anyone seeded higher than those shown below).
If we manage to qualify for the Group Stage, we will be in Pot 3.
There is no possibility of us moving up into the second pot of seeded teams, should we progress to the Group Stage. This is because with the larger countries having more automatic qualification places, there are now only three teams seeded higher than Celtic who are not already guaranteed their Group Stage slot (those being Porto, Ajax and Dynamo Kiev). Even if all three are eliminated in the qualifiers, we will remain in Pot 3, as there are more than three teams above us in this pot.
The winner of Saturday's Champions League final between Liverpool and Spurs will become the Pot 1 side at the Group Stage, with the runners-up going into Pot 2.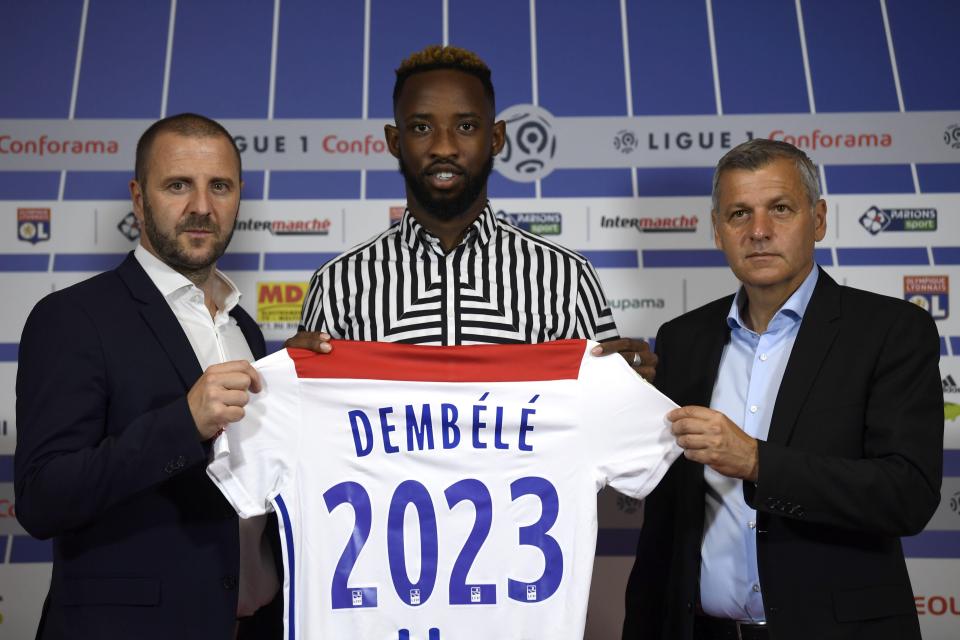 Finally, the fate of Olympique Lyonnais will depend on the result of tonight's Europa League final between Arsenal and Chelsea. If Arsenal win, then Moussa and co will have to play two qualification rounds to reach the Group Stage. However, if Chelsea win, then because they have already qualified for the Champions League through their domestic league position, then Lyon would move straight into Pot 3 of the Groups as France's third representative (The country is awarded the slot then the club co-efficient determines which pot you move into, if that makes sense).
Preliminary round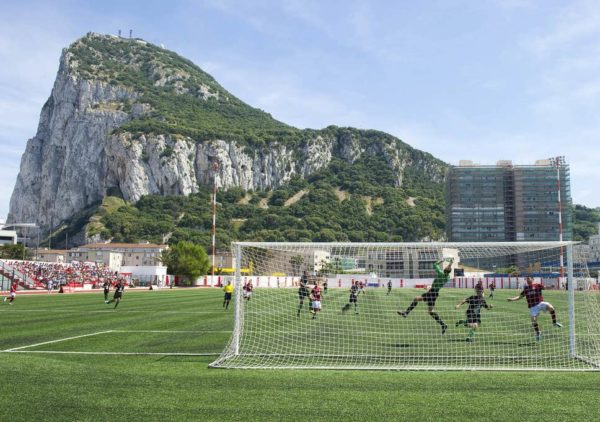 This involves the champions of the four lowest-ranked countries in UEFA – Andorra, Gibraltar, San Marino and Kosovo. Two semi-finals then a final are played within four days in the same location, with the winner taking the last slot in Qualifying round 1. Last year, Lincoln Red Imps progressed from this round, which was staged in Gibraltar. This year it will take place in Kosovo on 25-28 June.
Qualifying round 1
Draw will take place on Tuesday 18 June.
This is where Celtic join the competition and we are the top seeds for this round.
There are 16 possible opponents.
The previous practice of dividing clubs into three geographical areas at this stage was not applied last season (to Celtic anyway), as we were drawn in Armenia. Cynics might suggest that this was done to ensure no repeat trip to Belfast and Linfield. If so, that same position exists this season.
A number of recent opponents are in there, such as:
• FK Suduva
• Linfield
• Lincoln Red Imps (should they emerge as the preliminary round winner)
A return trip to Yerevan in Armenia is also possible, albeit to meet a different side, Pyunik Yerevan.
There are also a couple of opponents from the seventies, Valur Reykjavik (Shuggy Edvaldsson's old team) and Partizani Tirana (who will ever forget the 1979 Danny McGrain Albanian beard saga!).
Dangerous sides in here include the new Polish champions, Piast Gliwice, Romania's Cluj, Bosnians Sarajevo and Hungarian champions, Ferencváros.
Older Celts may recall that we were drawn against Ferencvaros in 1968, before Bob Kelly took a stance against the inclusion of Eastern Bloc countries during a time of conflict. The ties were redrawn and Celts were then paired with St Etienne, paving the way for one of the most memorable European nights ever at Parkhead. Anyone who enjoys their history should Google the Ferencvaros Vase, a beautiful trophy which has pride of place today in the boardroom at Celtic Park. There is a wonderful story behind that dating back to World War 1.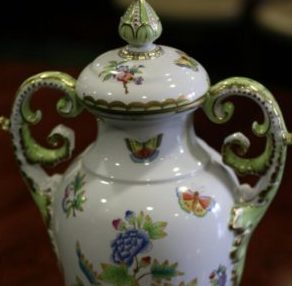 Ties will be played on 9/10 July and 16/17 July. Celtic have announced a home friendly with Stade Rennes for the Saturday between these games, which is included on your season ticket.
Qualifying round 2
The draw will take place on Tuesday 18 June, at the same time as Q1, so there is scope for the list of opponents to change from this point if seeds start to tumble.
Celtic are again the top seeds for this round.
There are 10 possible opponents.
A couple of recent Scandinavian opponents are in there: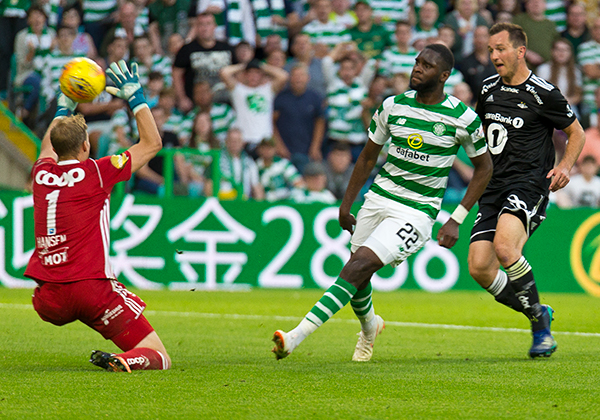 • Rosenborg
• HJK Helsinki
There are also a couple of opponents from further back, Slovan Bratislava (1964) and Dundalk (1979 – so the combination of Partizani and Dundalk from Cesar's first European Cup run as Celtic manager is a possibility. Our next opponents were Real Madrid…just saying).
There is a potentially dangerous tie here in Maccabi Tel Aviv, as well as fellow Hooped Double Treble winners, TNS of Wales and Johan Mjallby's old team, AIK Stockholm.
Ties will be played on 23/24 July and 30/31 July.
Qualifying round 3
Draw will take place on Monday 22 July.
Celtic are the second seeds behind Ajax for this round.
There are 6 possible opponents.
A couple of recent opponents are in there:
• Qarabag
• Maribor
There is also another potential trip down memory lane as Red Star Belgrade are in there. After defeating St Etienne in 1968, Red Star were next in line. With the first leg level at 1-1, Jock promised Jinky that a 4-goal lead would avoid a dreaded flight to Belgrade for the winger for the second leg. He promptly scored two and made two as Celtic won 5-1. 'I'll no need tae go!'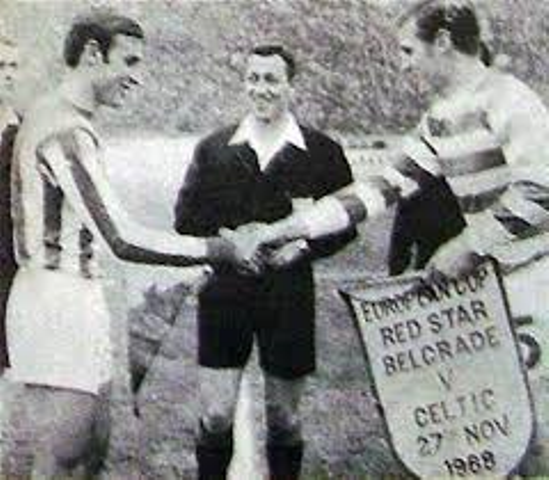 The other three sides would be just as dangerous:
• Ludogorets (Bulgaria)
• Apoel Nicosia (Cyprus – curiously, Celtic have never played here)
• PAOK Thessaloniki (Greece – we played AEK at this stage last season)
Ties will be played on 6/7 August and Tuesday 13 August.
Qualifying round 4 (Play-off round)
Draw will take place on Monday 5 August.
Celtic are again the second seeds behind Ajax for this round.
There are 4 possible opponents.
• BATE Borisov
• Young Boys Berne
• Astana
• Slavia Prague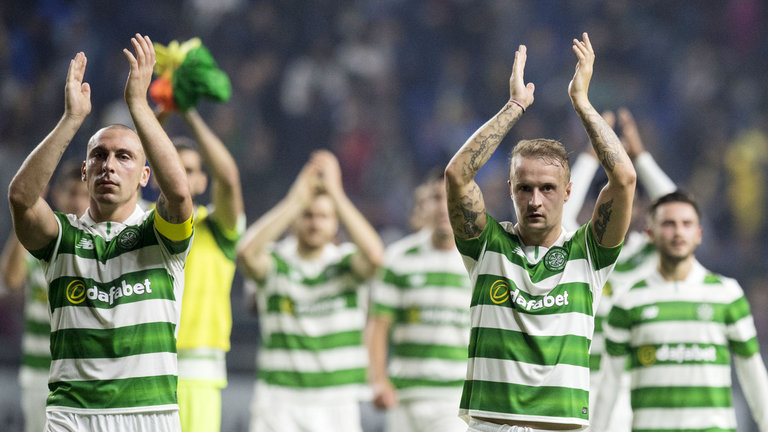 Astana of Kazakhstan have been recent opponents whilst I recall a bus trip to Berne back in 1993, as Celts beat the current Swiss champions in the UEFA Cup wearing that classic black-and-green pin strip away kit. Belarus would be a first, I believe, whilst the connections with Slavia Prague through Johnny Madden, the Father of Czech football, go back to the very origins of the clubs.
Ties will be played on 20/21 August and 27/28 August.
Group Stage
Draw will take place on Thursday 29 August.
Should our players and nerves survive all this, then the Group Stage picture currently looks like this.
Pot 1
• Barcelona
• Manchester City
• Juventus
• Bayern Munich
• PSG
• Zenit St Petersburg
• Spurs or Liverpool
• Arsenal or Chelsea
Pot 2
• Real Madrid
• Atlético Madrid
• Porto
• Borussia Dortmund
• Napoli
• Shakhtar Donetsk
• Spurs or Liverpool
• Ajax or Chelsea
Pot 3
• Benfica
• Dynamo Kiev
• Bayer Leverkusen
• Red Bull Salzburg
• Valencia
• Inter Milan
• Celtic
• Ajax or Olympique Lyonnais
Pot 4
• FC Copenhagen
• Dinamo Zagreb
• Lokomotiv Moscow
• Racing Genk
• Galatasaray
• Red Bull Leipzig
• Atalanta
• OSC Lille
Ties will be played as follows:
• Matchday 1 – 17/18 September
• Matchday 2 – 1/2 October
• Matchday 3 – 22/23 October
• Matchday 4 – 5/6 November
• Matchday 5 – 26/27 November
• Matchday 6 – 10/11 December
I hope you find this helpful.
Thanks and credit as always to the wonderful Bert Kassies, whose site is a mine of information.
Hail Hail!
Matt Corr
Follow Matt on Twitter @Boola_vogue