With the Double Treble signed and sealed, Celtic supporters' thoughts now turn towards the first challenge of the new season, the 7am pint of Guinness at Glasgow Airport, as another European adventure begins.
Whilst one or two matters across Europe still remain to be settled, in particular the championships in Slovenia and Hungary which may impact Celtic, the picture is reasonably clear as to the options and possibilities facing the Bhoys in next season's Champions League.
As has been well documented, to reach the Group Stage, we would have to successfully come through four qualifying rounds against other league champions, one more than has been previously the case.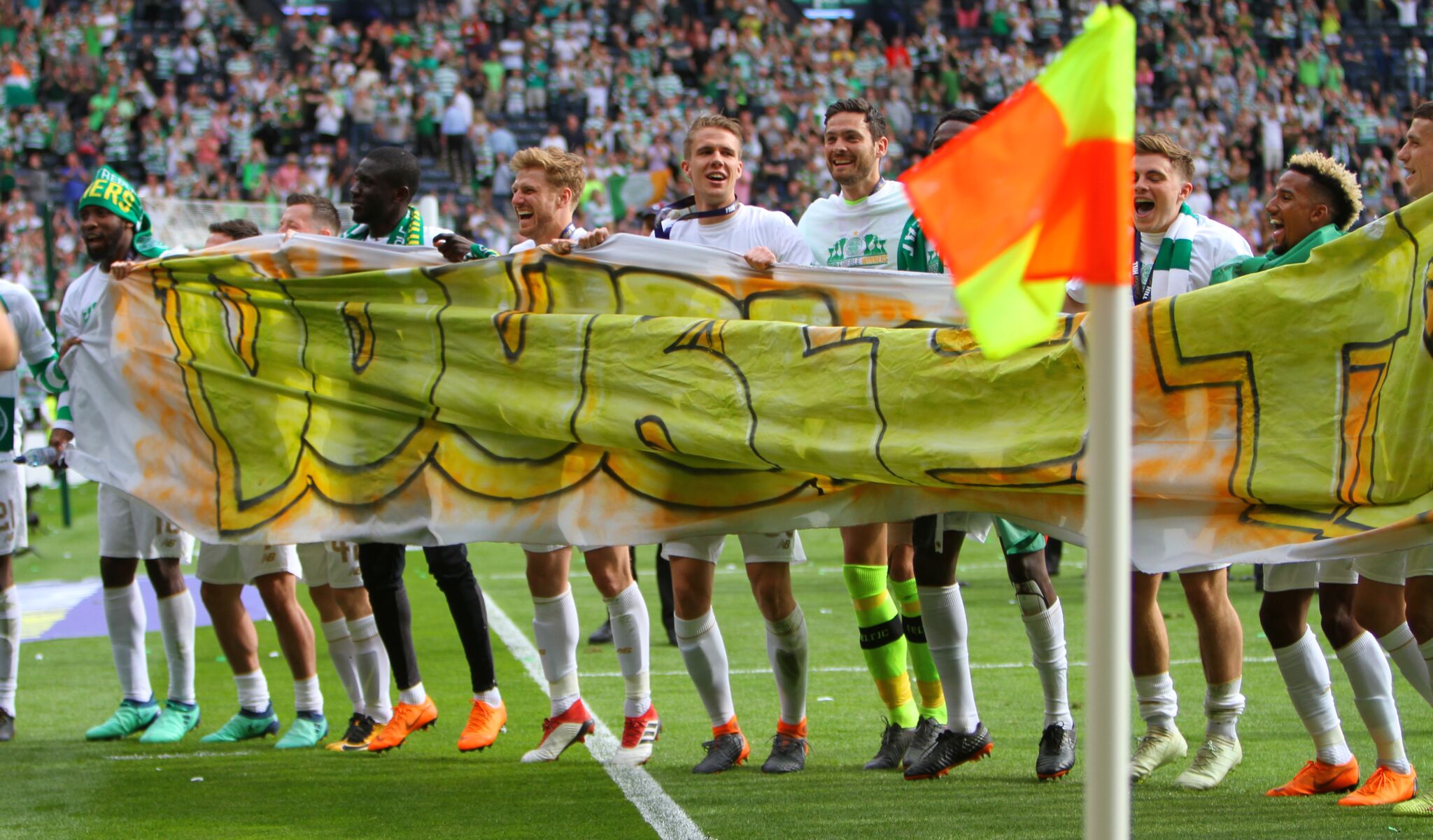 Before Celtic join the tournament, there will be a Preliminary Qualifying round, featuring the champions of the four lowest-ranked countries in UEFA, those being Andorra, Gibraltar, San Marino and Kosovo. For the first time, the earliest qualifying round will be played as a mini-tournament, with two semi-finals followed by a final on Friday 29 June. This will take place in Gibraltar, which will potentially be a huge advantage to our old friends at Lincoln Red Imps.
The preliminary tournament winner will take the last remaining place in the first qualifying round, as an unseeded team. This round will consist of 32 teams, with 16 seeded, including Celtic, the draw taking place on Tuesday 19 June. The draw for the next round will take place at the same time, presumably because of the rapid nature of the fixtures, involving eight successive midweeks from 10/11 July. This approach also means that unseeded winners will take the place of their seeded opponents in the next round.
Although there is no formal confirmation at this time, UEFA's recent precedent has been to split the teams in the first main qualifying round into notional North, South and East groups. This would explain the recent visits to Iceland – to face KR Reykjavik and Stjarnan – and Ireland, for the party in Cliftonville and the game against the world's second most successful side. If UEFA sticks with this practice, then the most likely opponents will come from the Faroe Islands (Vikingur), Iceland (Valur Reykjavik) or Ireland (Cork City or Crusaders Belfast). If the north net is extended to the Baltic states, as happened in Brendan's first season (Red Imps beating the seeded Estonian champions Flora Tallinn in the preliminary round to meet us), then our potential opponents could include Suduva (Lithuania), Spartaks Jurmala (Latvia) and Flora Tallinn. These games will take place in the midweeks of 10/11 and 17/18 July.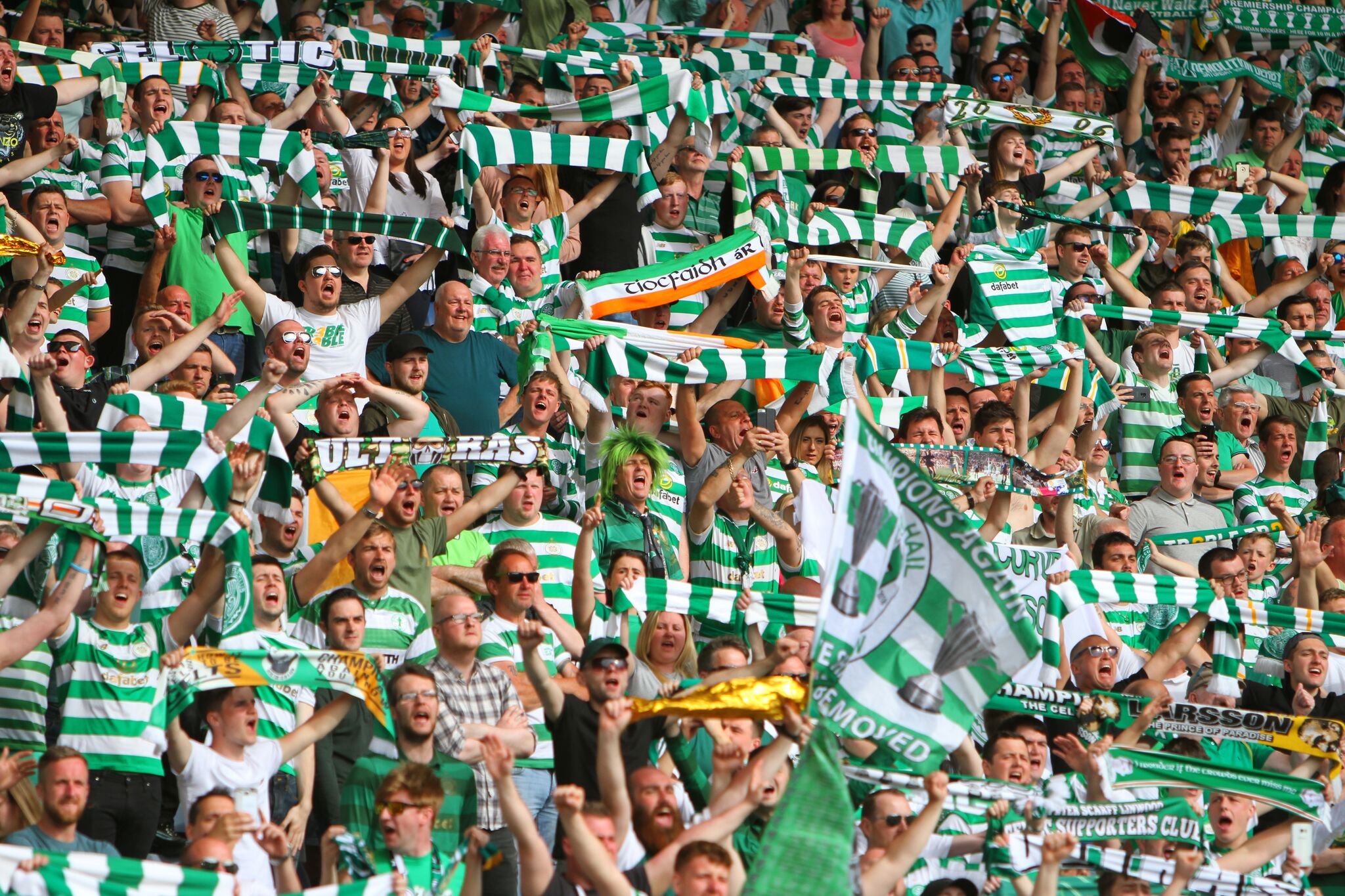 If Celtic are successful, then we will progress to a second qualifying round, this time featuring 20 teams. Again, Celtic will be seeded. Guaranteed to be there as non-seeded potential opposition are Midtjylland of Denmark and Cluj of Romania, who join the competition at this stage. Neither team has met Celtic in a competitive fixture, although the Danish champions will be well-known to us as the previous and current loan club of defender Erik Sviatchenko. Other possible opponents, subject to them coming through the previous qualifying round, include a number of teams we have faced in recent years, such as Hapoel Be'er Sheva, Rosenborg and HJK Helsinki.
Should Maribor win the Slovenian league title – they are currently second behind Olimpija Ljubljana – then Swedish champions Malmo would drop into the unseeded pot to become another potential opponent.
Also in there is a name from the glory days of Jock Stein's Celtic, Red Star Belgrade. A tie against them would no doubt spark memories of a magical night in November 1968, when Jinky turned on the style to set up a 5-1 win in the first leg, thus ensuring, despite Jock's best endeavours, that there would be no need for him to fly to Belgrade for the return game. "I'll no need tae go!" cried Jimmy, as he left the field, having scored two and set up another two in a stunning second-half performance. Sadly, his aerophobia did not extend to rowing boats.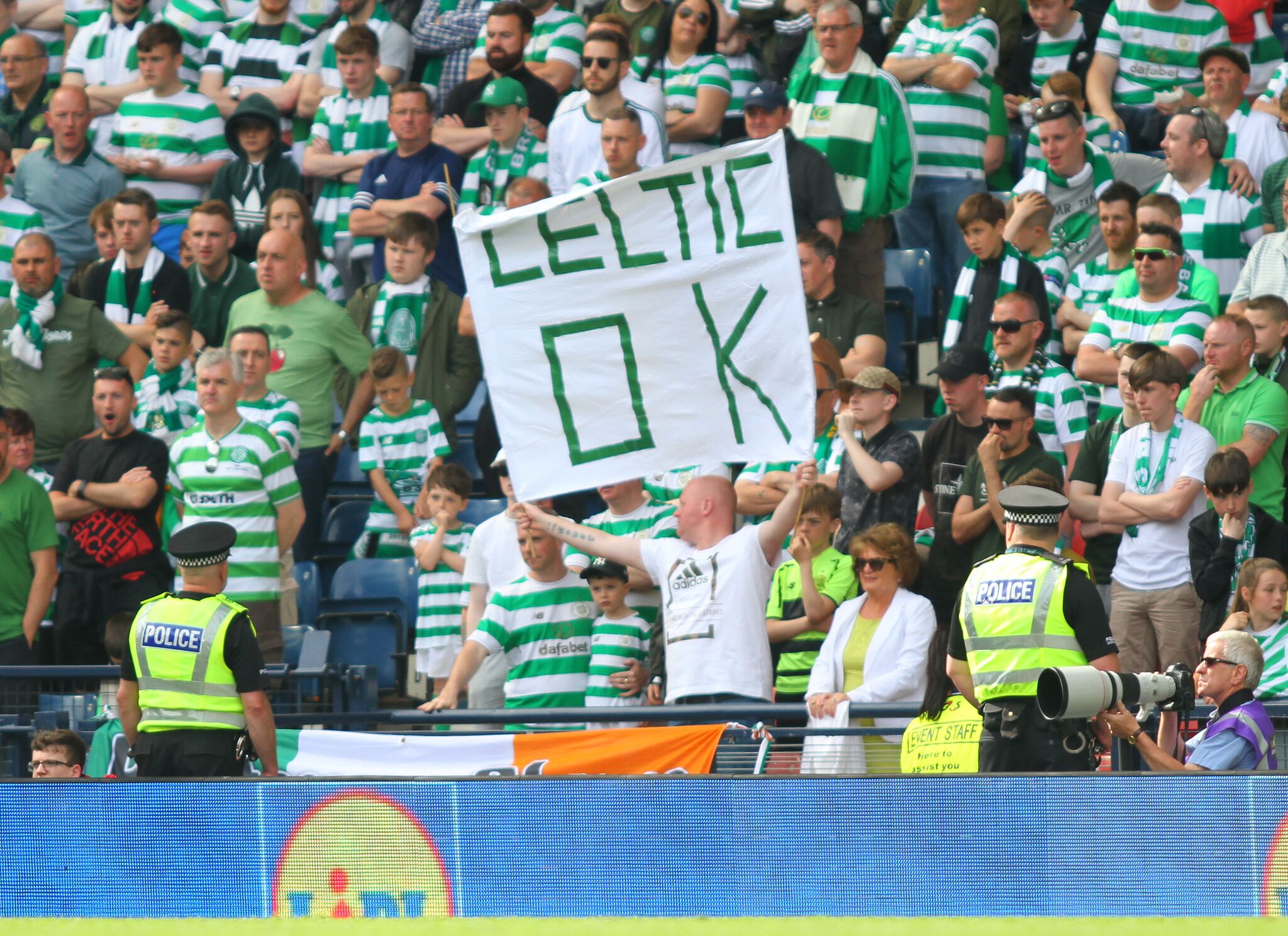 Completing the list are a number of sides whom we have not previously faced in Europe. Most familiar of these are the hooped Welsh champions TNS, like Celtic and PSG, recent 'Double Treble' winners and Hungary's Videoton, should they hold off a late title challenge from rivals Ferencvaros. Kukesi of Albania and Zrinjski Mostar of Bosnia are the final two possibilities, as things stand. Q2 fixtures will take place in the midweeks of24/25 July and 31 July/1 August.
Safe passage through this round would set up a third qualifying tie for Celtic, still seeded but with the ante now being raised considerably. Again, the draw will have been made prior to conclusion of the previous round, this time on Monday 23 July, so there is the potential for a number of unseeded teams to progress to the exclusion of some of the sides on the following list. Also, should Maribor win their league and progress this far, then old foes Astana will lose their seeded status and join the list of candidates below. However, all things being equal, these are the six teams expected to provide opposition for Celtic in qualifying round 3:
• AEK Athens – joining the tournament at this stage
• Malmo (or Astana)
• Qarabag of Azerbaijan
• BATE Borisov of Belarus
• Dinamo Zagreb of Croatia
• Sheriff Tiraspol of Moldova
These games will take place in the midweeks of 7/8 and 14/15 August. As before, the draw for the next and final qualifying round, the play-off, will have taken place already, on Monday 6 August. Hence, by the time all of this has played out, there will inevitably be some changes. As things stand, however, the following four teams will be unseeded in the play-off round and will provide potential opposition for seeded Celtic:
• Young Boys of Berne – joining the tournament at this stage
• Astana (or Maribor)
• Apoel Nicosia – this would be a first-ever European tie in Cyprus for Celtic
• Legia Warsaw
The play-off round will take place on 21/22 and 28/29 August.
Victory in the play-offs will see the Celts into the Group Stage of the Champions League for the third successive season, almost certainly into the fourth and lowest pot, as before. Only a highly unlikely scenario, where four teams from Basel, Benfica, Ludogorets, PSV and Salzburg were beaten by clubs with a lower ranking than Celtic, would see the Hoops climb into Pot 3. The following summary assumes this does not happen.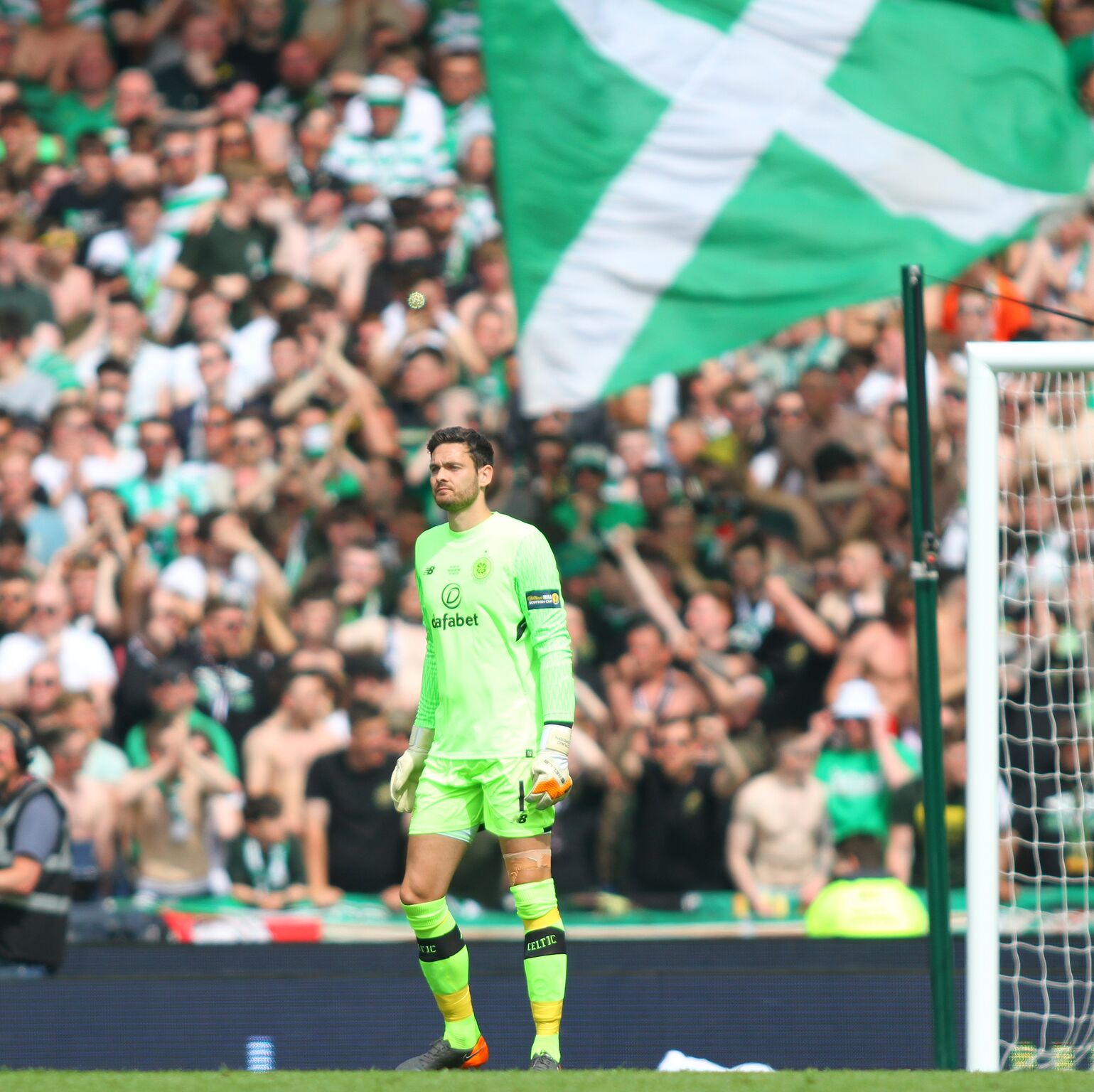 The first pot of eight will be completed on Saturday night, by either Real Madrid or Liverpool winning in Kiev. The winner automatically joins the premier group, with the runner-up placing being based on their individual co-efficient. Should Liverpool win, Real would move to Pot 2, with Tottenham dropping to Pot 3. However, should Madrid triumph, then Spurs would retain their Pot 2 seeding and the lower-ranked Liverpool would be placed in Pot 3.
So Pot 1, containing the winners of the Champions League, Europa League and the six top-ranked European domestic leagues, looks like this:
• Real Madrid or Liverpool
• Atletico Madrid
• Barcelona
• Bayern Munich
• Manchester City
• Juventus
• PSG
• Lokomotiv Moscow
Interestingly, the top two seeds in each of our last two Champions League groups all appear in the pot above, highlighting the challenge faced by Celtic over this period. At least this year, we would potentially face only one of them!
Pot 2 consists of the following teams:
• Real Madrid or Tottenham Hotspur
• Borussia Dortmund
• Porto
• Manchester United
• Shakhtar Donetsk
• Benfica*
• Napoli
• Basel*
*denotes teams who require to qualify for the Group Stage.
Pot 3 will be made up as follows:
• Tottenham Hotspur or Liverpool
• Roma
• Schalke
• Olympique Lyon
• Monaco
• Salzburg*
• CSKA Moscow
• Ludogorets*
And finally, Pot 4 is currently looking like this:
• PSV Eindhoven*
• Valencia
• Viktoria Plzen
• Celtic*
• Brugge
• Galatasaray
• Inter Milan
• Hoffenheim
As I mentioned at the outset, there are many ifs, buts and maybes to play out before the final position will be known. However, hopefully this is helpful and will generate a few close-season debates until the first ties are known.
Thanks and appreciation are due to Bert Kassies, whose website is a valuable source of information.
Hail Hail!
Matt Corr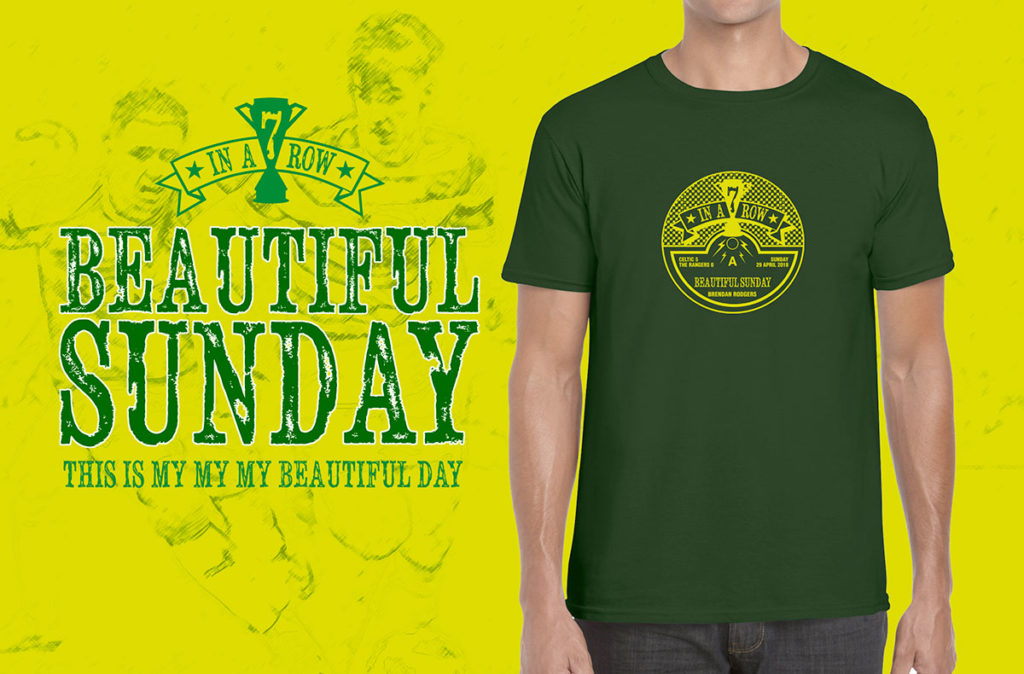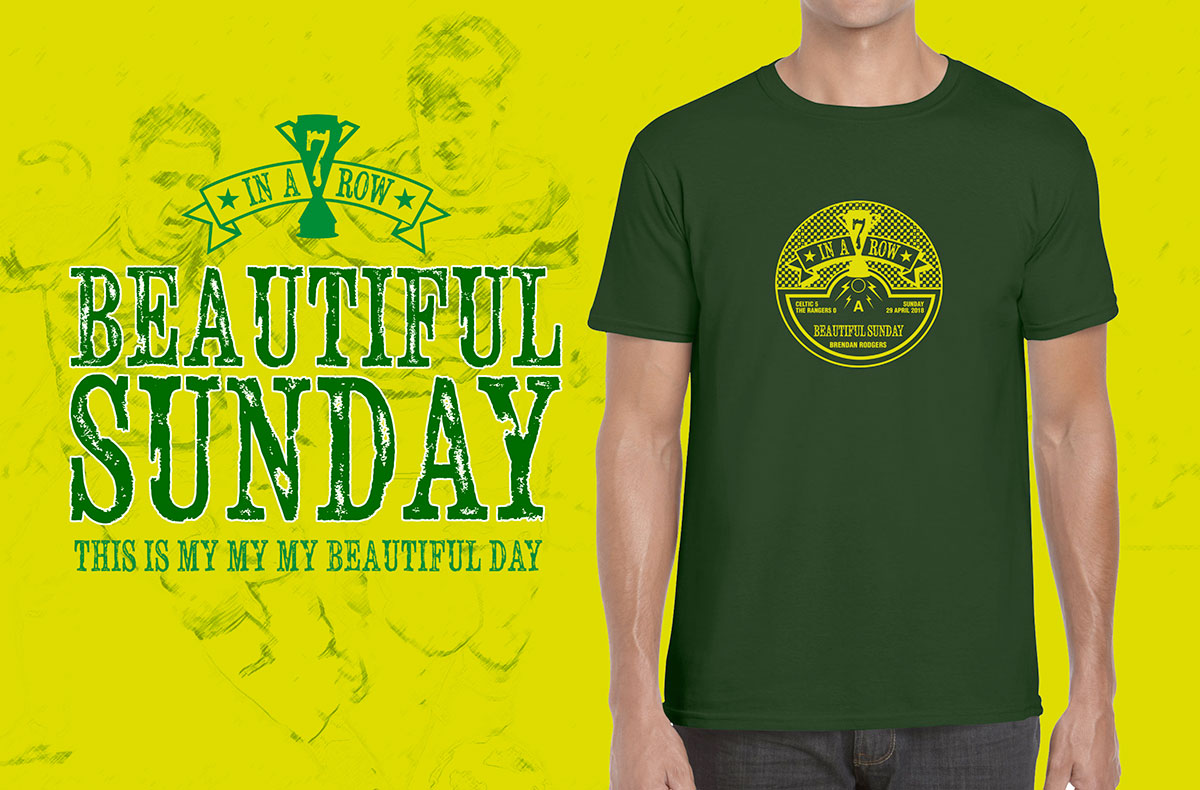 Would you like to write for The Celtic Star? All you have to do is send in your contribution – on any Celtic related subject of your own choosing – to editor@thecelticstar.co.uk and we'll do the rest. It couldn't be simpler. We look forward to hearing from you!
Listen to "John Paul Taylor with A Celtic State of Mind (Part 2/3)" on Spreaker.