1 January 1967
We spent most of the day visiting for the New Year. At the Ryan's prefab all the uncles and cousins were there. I told them I had been at Tannadice yesterday – None of them had gone. Our first defeat but we should have won. Let them get a couple of goals and we missed chances. Still I like Tannadice – good atmosphere even when we got beat. Can't wait for the next couple of games against Clyde at Parkhead and then Rangers at Ibrox. John and Brendan reckon if the weather stays as cold the games might be off. Hope not. Still the school holidays so a bit easier getting to the games.
14 January 1967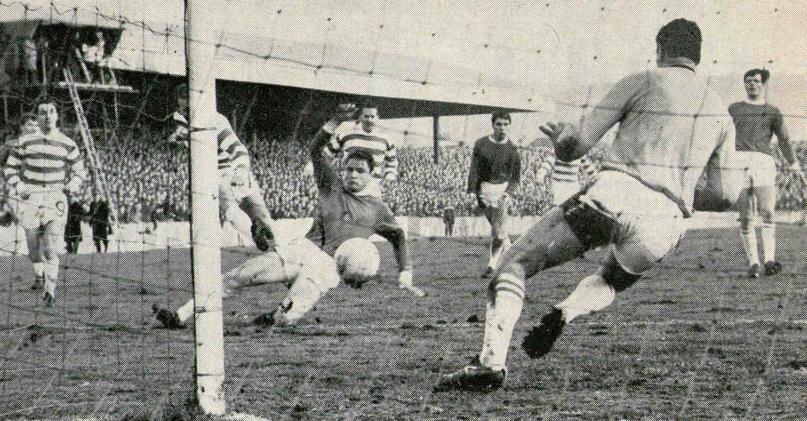 Aberdeen, then Dundee and today Perth – 3 journeys up North in 4 weeks. Another cold day. We were on the terracing behind the goals that all the goals were scored into in. Met big Dan Scullion. He is in the year above me – everyone knows him – he goes to all the games. Always has a carry out with him. Even managed a carry out when the school team played in that final at Ashfield last year. In the second half the sky was an incredible blue and red colour with the sun going down over the hills. The game was late in starting again because of the crowds. Got chips at the Night Star when the bus got back to Whifflet to warm us up.
30 January 1967
Peter did not wear his Celtic scarf at school today. I did. When we were at the Arbroath game on Saturday some people were saying Berwick had beaten Rangers 1-0. But there are always people saying things like that. This one seemed true. At half time the announcer said we have a result that might interest you – "Berwick Rangers 1- Rangers 0. There was a bit of cheering all right but it was only half time.

Then just when Bertie Auld scored the 4th goal against Arbroath people in the stand and enclosure and then the Jungle started cheering. That's when we heard people say Rangers had got beat. We said that if it was true we would wear our scarves to school on Monday even though that is a no no according to Big Jim Breen. On the service bus to Bellshill people were saying that they had heard Rangers got beat but I did not believe it until I got the Evening Times. Dad was beaming and we had a great Saturday night. I did pull my coat right over the scarf right enough but at least I did not chicken out.
4 February 1967
Just got the service bus to the game today at Broomfield. Had to pay 4 shillings for a ticket because they had no Boys Gate ones. Did not see any of the usual guys there. Some were talking about going to the Rugby at Murrayfield – Scotland V Wales. The school had organised a bus trip with tickets for the schoolboy's enclosure. Don't fancy that – It will be full of snobs from posh fee paying schools.
We only started Rugby at the school a few years ago and already we are organising trips to Murrayfield. Its Big Jim's idea to posh us up. He would not organise anything for a Scotland football game. He says football is a game for common labourers. Well one of my grandads was a miner and the other worked on the railways. So what's wrong with that? Dad says he does not agree with fee paying schools.
Actually when I was in first year I got picked for the Rugby team. The guys who were not good enough for the football team got taken up to Dunbeth Park to be taught about Rugby. It was not bad fun either. Apart from Gerard Coogans nobody knew anything about it. It was funny seeing the odd shaped balls. We had only seen them on the tele before. No one had ever touched one. I enjoyed having a go at it but I think I only got picked because I was a bit beefy then.
Anyway the game was down at Greenock on a Saturday morning so I asked the teacher if we would be back in time to get to Parkhead in the afternoon. He said if you are more concerned about Celtic than your school team then you won't be playing. So I did not go. All I wanted to know was the time we would be back at – and it was a game against Kilmarnock so you would not want to miss that.
11 February 1967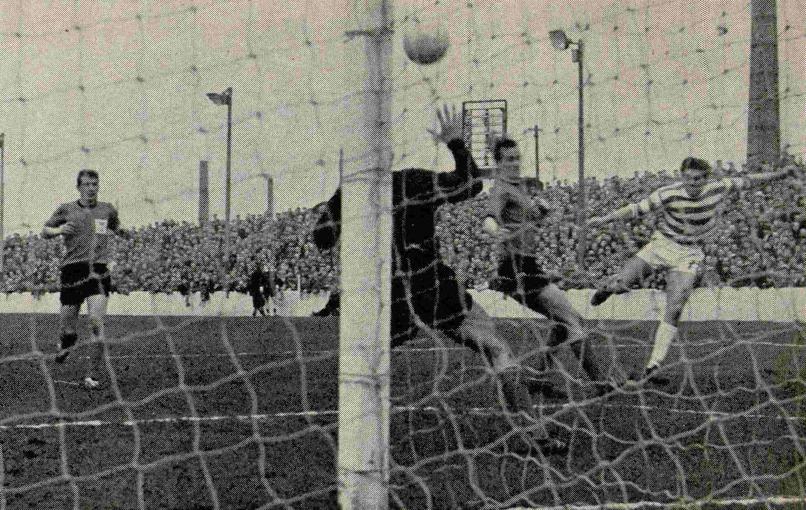 The bus left early today for Ayr as it was a 1pm kick off. Not as many on the bus as usual but what a stupid time to be playing a game. Ayr Utd wore orange jerseys! We were all over them. 5-0 easy. We had to start early because Rangers were at Rugby Park. Mr Kosygin was at that game. We listened to the commentary from Rugby Park on the way back on the bus. I really thought Killie were going to get at least a draw but Rangers sneaked it 2-1.
27 February 1967
That was a sick weekend – first game I have missed all this season and the first game missed since Tynecastle last January. Felt miserable all Saturday and Sunday and then had to listen to Mick Boyle and the rest of them all going on about how they had been at Annfield at school the day.
When I went down to Whifflet on Saturday it was bucketing down and there was not many on the bus. First time big John and his da were not there. Someone went into the Big Tree and phoned Celtic Park. He came back on the bus and said the game was off so everyone got off the bus. I went to Broomfield to see Airdrie play Kilmarnock. Had no trouble meeting the Airdrie fans from school – Ernie Lewis, Jimmy O'Neill, Jackie Hand. Not like a few weeks ago – this time there was only around 3000 people there.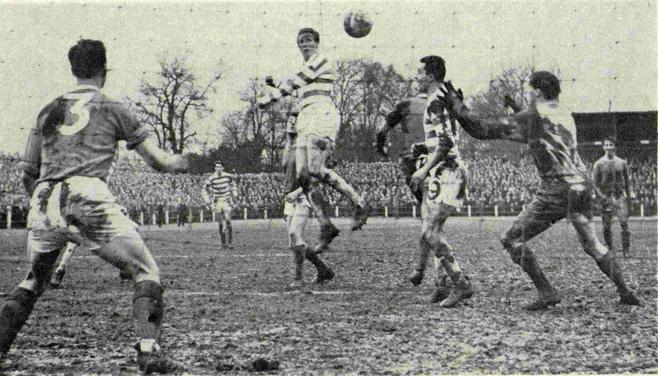 They asked how I had not gone to Stirling and when I said the game was off they said they had not heard that. At half time they put the scores up and it was Stirling Albion 1 Celtic 0. I said it was a mistake but then a guy with a transistor said Celtic were getting beat. I was sick – hardly bothered watching the second half and just sat on the terracing steps. At school today big John said has da found out that when the guy phoned Celtic from the Big Tree to ask if the game was off or on they thought he was meaning the reserve game at Parkhead and that was off. And Rangers beat St Mirren 3-0 so they are now only 2 points behind us. If I had been at Annfield I am sure we would have won.
7 March 1967
Just in and annoyed. Went to Broomfield tonight to see the Airdrie V Rangers game. Met Ernie, Jackie and Jimmie – but mostly we were surrounded by Rangers fans. Airdrie were robbed. Paul Jonquin sent off and  Rangers sneaked a 1-0 win to go on top of League on goal average. Ref won it for them. The Airdrie boys were raging.
9 March 1967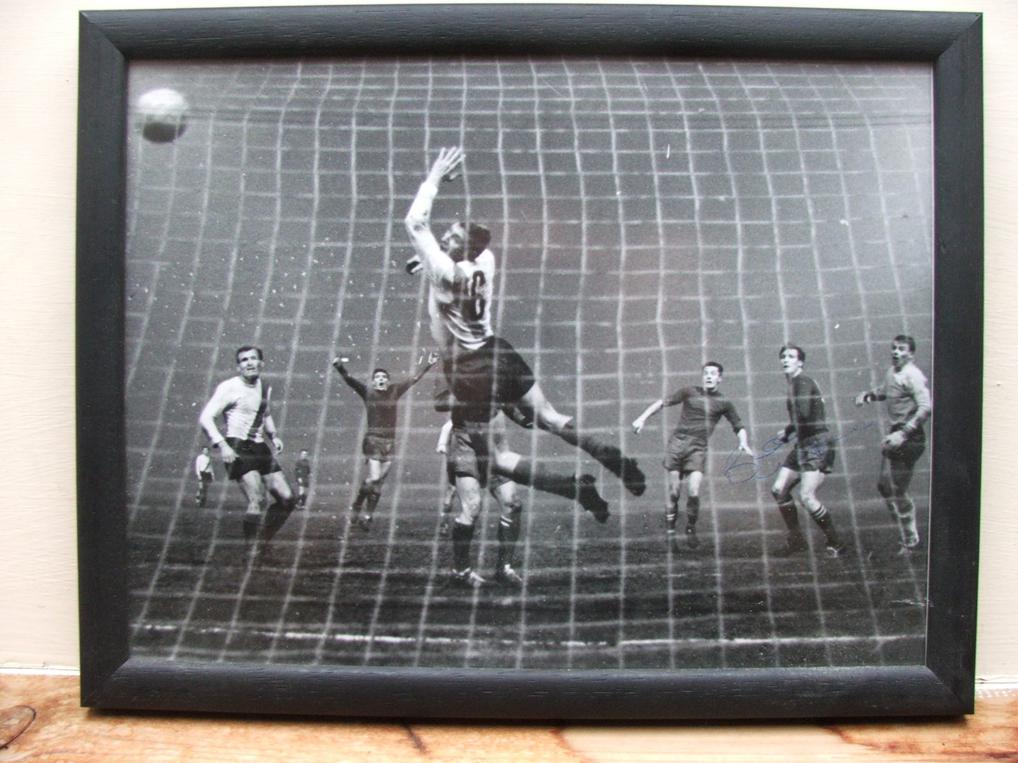 Happy today – everybody happy. Well Jim McClelland is a bit unhappy. He left the game early and did not see Big Billy's winner. Said he wanted to make sure he got the bus to Glenboig. Imagine leaving a European Cup Quarter Final early just so you can get to Glenboig! I suppose the late kick off at 8pm makes it different. I got home just in time to see the highlights on the tele.
When the winning goal went in it was the loudest roar I have ever heard. Bodies jumping up in the air and piling on top of each other. Got ma specs knocked off and to scramble on the ground to get them. Lucky for me they were just dirty and not broken.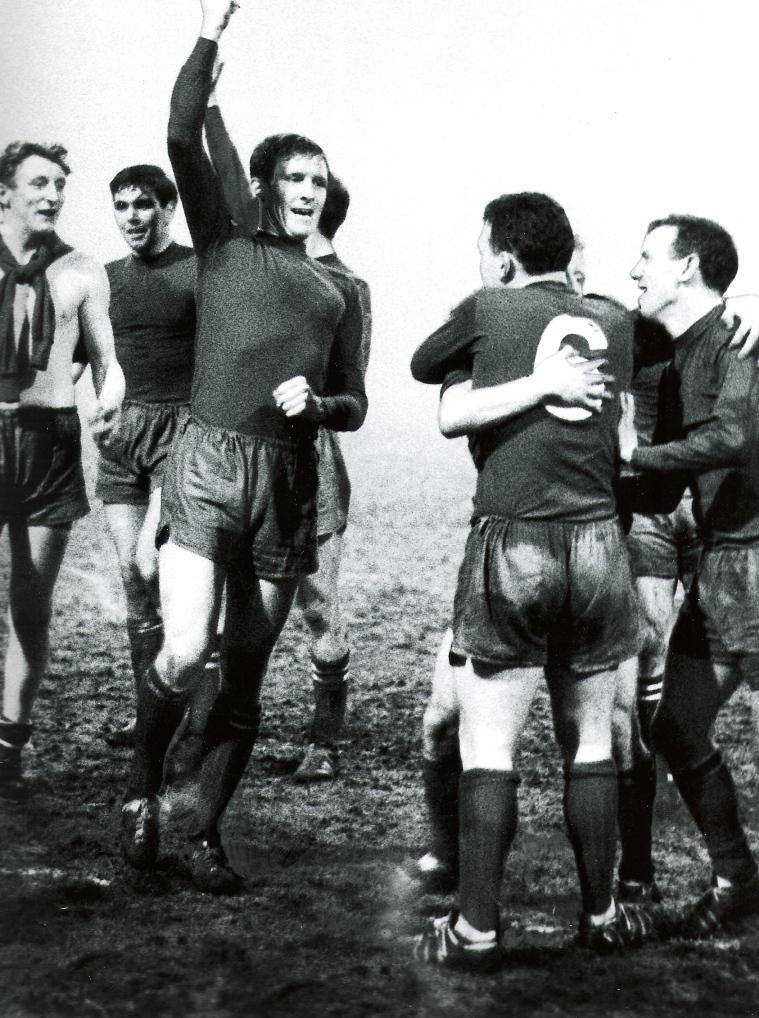 Mum would have gone daft. Vojvodina were a good team too. Dukla Prague also won last night so that is them through with Inter as well from last week. Linfield play next CSKA next week – Linfield v Celtic would be some game in the semis!
18 March 1967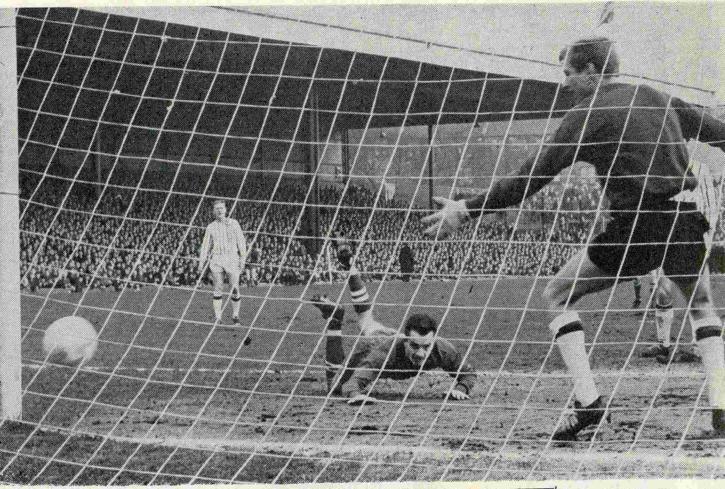 Big squad from the school in the Celtic End today for the Dunfermline game. Day off yesterday for St Patrick's Day and we sung Hail Glorious St Patrick today. Lots of other songs too – singing is great this season. Right in middle of Celtic End – the Shamrock guys behind us and the Cumbie along a bit. Bent Martin was in goal for the Pars and Charlie was still going on about him.
20 March 1967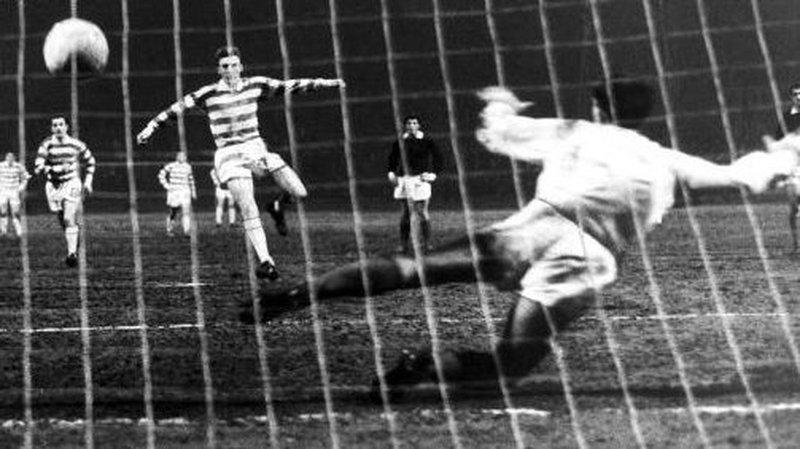 Not a big crowd being a Monday but still plenty of the boys from the school there. Won easy and back on top of League. Everyone talking about the European Cup draw. Dukla Prague. Czech teams are always good so it will be tough. Will need to get in the big queues again for tickets.
22 March 1967
Went to see Accies play Clyde this afternoon in the Cup replay. Accies have no lights so I went straight from school. Went right past my house but if I had got off and went for another bus I would have missed a lot of the game so had to cart my school bag along. Accies did well to get a draw at Shawfield but they were well beat today.
Harry Hood is not a bad player – he really ran that game. We will need to watch him in the semi. Somebody said Big Jock was at the game to spy on the team for the Semi. Big crowd – must have been about 10,000. Accies usually only get a thousand normally. Used to go and watch the Accies quite a bit when we first moved to Bellshill if Celtic were playing away. Always a laugh on the terracing at Douglas Park. They won promotion that year but got gubbed almost every week in the first division. I doubt if they will ever bother getting back into the top division.