The Long & Winding Road to the Champions League – updated
With the first qualifying round safely negotiated, I thought I would update my original article on Celtic's potential route to the glamour of the Champions League Group Stage. As always, it comes with many ifs, buts and maybes but may be of interest ahead of Monday's 3rd qualifying round draw.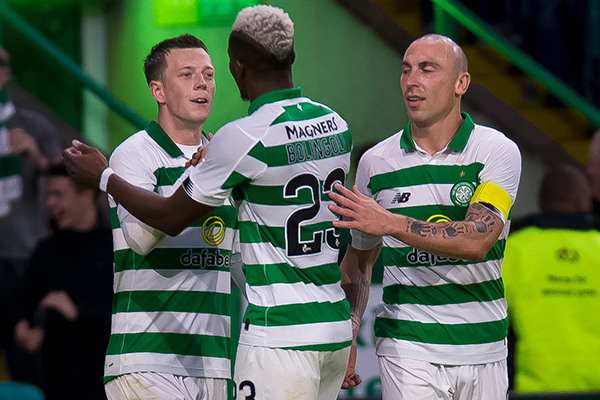 The first qualifying round saw the first of the seeds fall, with no fewer than six of the sixteen seeded sides eliminated, as follows:
• Third seeds Astana scored the first two goals of the tie but were beaten 3-2 by CFR Cluj of Romania.
• Fourth seeds Ludogorets were beaten home and away by Hungarian champions, Ferencvaros.
• Eighth seeds Sheriff Tiraspol were involved in the most remarkable tie. The Moldovans lost the first leg 3-0 at home to Georgians, Saburtalo Tbilisi but recovered that deficit within 11 minutes in the return, only to concede the final goal of the tie in the second half.
• Maltese champions Valletta beat Dudelange of Luxembourg on away goals.
• Kalju Nomme scored an injury-time winner in North Macedonia, having lost the home leg. Their 'away goals' victory sets up a tie in Estonian capital, Tallinn for Celtic in two weeks after this Tuesday's home leg at Celtic Park.
• Montenegrins Sujeska Nikic also scored a stoppage-time goal, before beating Slovan Bratislava on penalty kicks.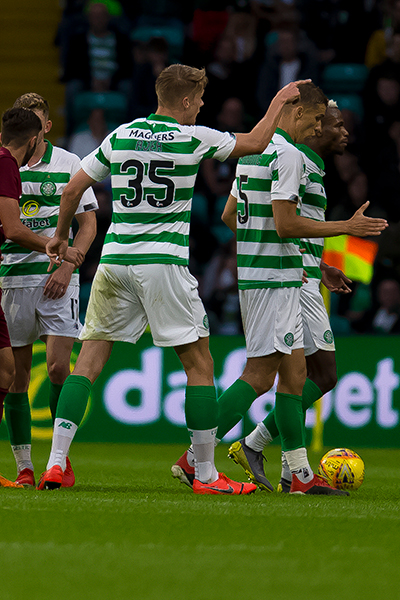 Celtic will now face a first-ever competitive game in Estonia for the right to progress to the third qualifying round. The 'Pink Panthers' hail from the district of Nomme in Tallinn. They wear all black at home and all pink away, hence the nickname. The club crest is also pink now. They have been champions of Estonia twice, in 2012 and 2018, and perennial European competitors since 2009. They have enjoyed occasional success against clubs from the lower-ranked countries, Finland, Faroe Islands, Iceland, Lithuania etc. However, their biggest scalp to date has been Maccabi Haifa, beating the Israelis on penalties in 2015.
Should Celts prevail over Nomme Kalju, then they will head into Qualifying Round 3.
Qualifying round 3
Draw will take place on Monday 22 July.
Celtic are the second seeds behind Ajax for this round.
There are 6 possible opponents, five of whom have also to play a 2nd qualifying round tie after the draw, as follows:
• PAOK Thessaloniki
• Qarabag Agdam or Dundalk
• NK Maribor or AIK Solna
• Red Star Belgrade or HJK Helsinki
• Maccabi Tel-Aviv or CFR Cluj
• Valletta or Ferencvaros
Ties will be played on 6/7 August and Tuesday 13 August.
Should we win, then there is one more hurdle to clear before the Group Stage.
Qualifying round 4 (Play-off round)
Draw will take place on Monday 5 August.
Celtic are again the second seeds behind Ajax for this round. Copenhagen and Dinamo Zagreb will also be seeded should they progress.
There are 4 possible opponents.
• BATE Borisov
• Young Boys Berne
• Appel Nicosia
• Slavia Prague
Ties will be played on 20/21 August and 27/28 August.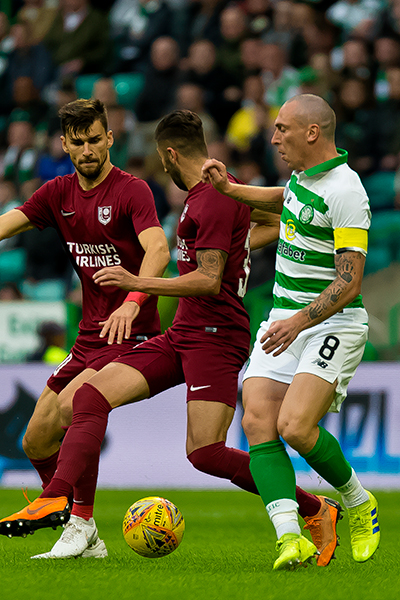 Group Stage
Draw will take place on Thursday 29 August.
Should our players and nerves survive all this, then the Group Stage picture currently looks like this.
Sides marked with an asterisk are involved in the qualifying rounds.
Pot 1
• Barcelona
• Manchester City
• Juventus
• Bayern Munich
• PSG
• Zenit St Petersburg
• Liverpool
• Chelsea
Pot 2
• Real Madrid
• Atlético Madrid
• Porto*
• Borussia Dortmund
• Napoli
• Shakhtar Donetsk
• Spurs
• Ajax*
Pot 3
• Benfica
• Dynamo Kiev*
• Bayer Leverkusen
• Red Bull Salzburg
• Valencia
• Inter Milan
• Celtic*
• Olympique Lyonnais
Pot 4
• FC Copenhagen*
• Dinamo Zagreb*
• Lokomotiv Moscow
• Racing Genk
• Galatasaray
• Red Bull Leipzig
• Atalanta
• OSC Lille
Ties will be played as follows:
• Matchday 1 – 17/18 September
• Matchday 2 – 1/2 October
• Matchday 3 – 22/23 October
• Matchday 4 – 5/6 November
• Matchday 5 – 26/27 November
• Matchday 6 – 10/11 December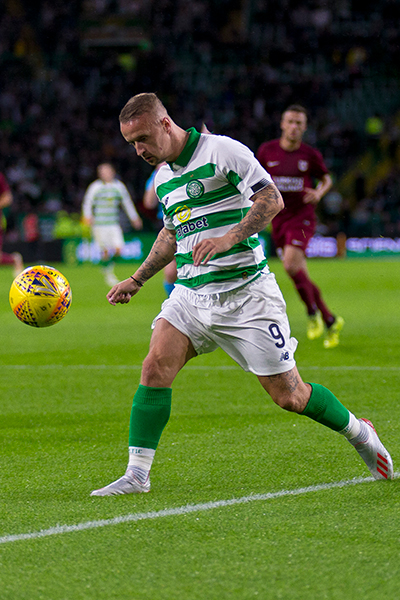 I hope you find this helpful.
Thanks and credit as always to the wonderful Bert Kassies, whose site is a mine of information.
Hail Hail!
Matt Corr
Follow Matt on Twitter @Boola_vogue
Did you read Matt's outstanding Diary from his trip to Sarajevo? It really is unmissable, perhaps the finest article we have published on The Celtic Star to date. Please have a read…
'Something inside, so strong…the spirit of Miss Sarajevo,' Matt Corr's Diary, Dedicated to the victims of the Siege of Sarajevo and the massacre at Srebrenica