CELTIC said the official goodbyes on the official website today with both manager Neil Lennon – who stated publicly that he wanted the Swedish defender to stay at the club – and Chief Executive Peter Lawwell both commenting.
Indeed Lustig himself spoke about his love for the club and expressed his own desire to remain as Celtic pushed for Ten in a Row. Celtic had a one year contract extension open to them – which wasn't taken up as Celtic instead attempted to organise a different deal which would mean Lustig accepting quite a significant pay cut. Effectively it looked like a two year deal on one year's wages.
This of course was all coming to a head as Celtic offered a Motherwell teenager a pay rise from £600 to £12,000 a week (allegedly) and this was as we all know rejected.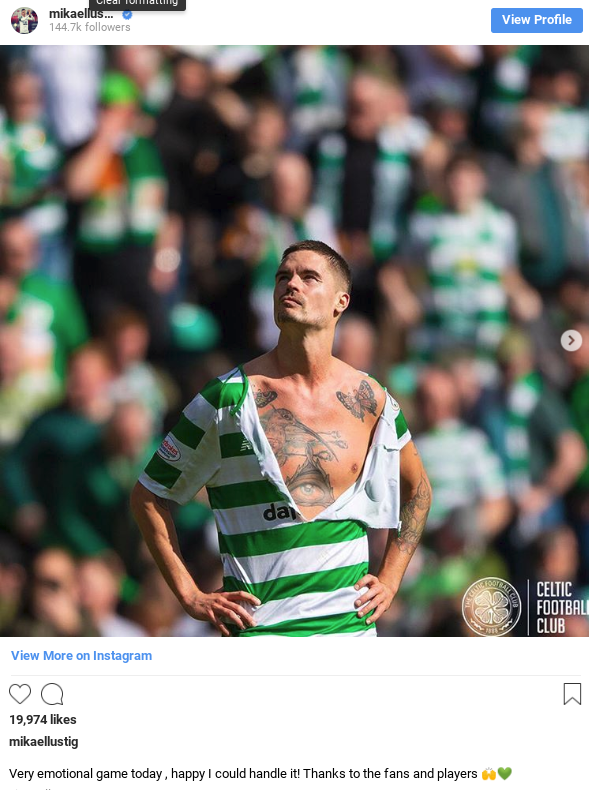 Neil Lennon hasn't got his first two stated wishes – bringing in Turnbull and re-signing Lustig. But it is correct that Mikael Lustig should be thanked formally for the outstanding service that he has given to Celtic since arriving in January 2012 on a free transfer from Rosenborg.
"I was delighted to bring Mika to Celtic and he has been phenomenal for me and the club," Lennon said.
"Mika has chosen to move elsewhere, but that is absolutely his right, these things happen, but it will not in any way take away from what he has achieved at Celtic.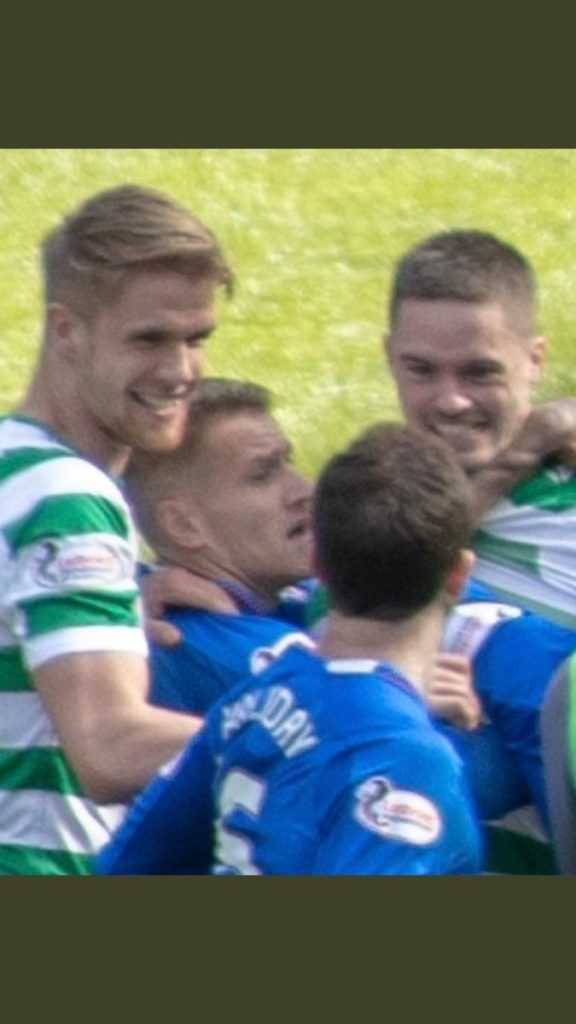 "I wish Mika nothing but success for the future, he has been a brilliant servant to the club and has made a massive contribution to everything we have achieved across so many years. It has been a privilege to work with Mika. A top international player, he always gave everything for the team, he gave his heart and soul to every performance and I loved having him on my side.
"I am sure he will go on and continue to enjoy a really successful career, and myself and everyone at the club wish Mika and his family nothing but success for the future."
Peter Lawwell, who has seen departures go into double figures since the season ended, also thanked Lustig for his service.
"Mika has been a huge part of Celtic over so many years and I am sure all our fans, as well as thanking him, will wish him well in everything he does in the future.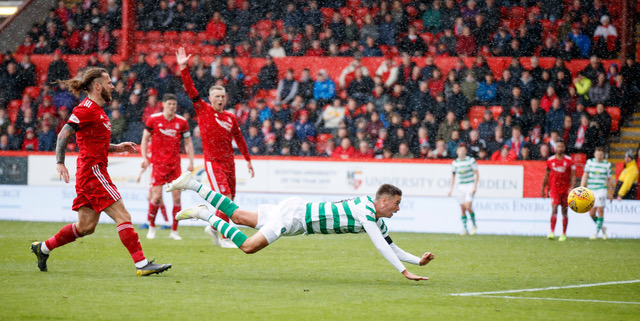 "His appearances and trophy count at Celtic and the number of international caps he has achieved, demonstrate exactly the level of player Mika has been consistently over a long period of time.
"For Celtic he has been a real force, a highly-talented player who always fought for our cause. He has been crucial to so much of what we have achieved as a club.
"Everyone at the club sends their best wishes to both Mika and his family and we hope they enjoy a very successful future.
"As well as making a huge impression on the club over so many years since he joined, Mika leaves Celtic as a Treble Treble Champion, something he should always be immensely proud of.
"We thank Mika for everything," Lawwell said.
Mikael Lustig last night posted a farewell message on social media – see HERE.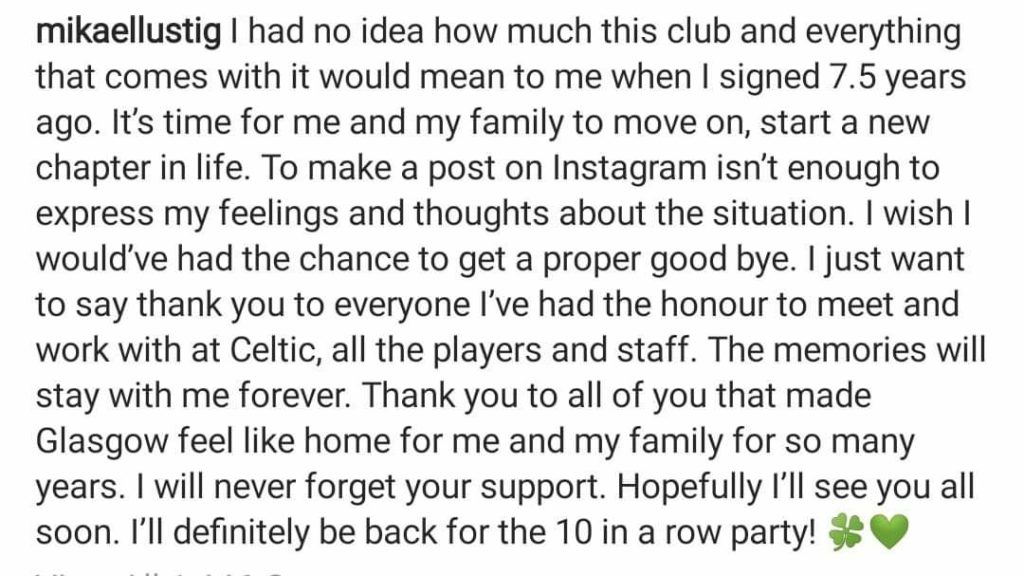 Supporters on Celtic Noise had their say on the news that Lustig was leaving – see HERE.
And this morning we had a look at the problems Celtic were facing in the transfer window this summer – see HERE.
In Sandman's outstanding Season Review here's what he had to say about Mikael Lustig…you can read the rest on Celtic Noise. It's highly recommended.