It feels like this season an up to now ascendant Celtic has suddenly fallen off a cliff edge. It almost feels like we didn't see this coming, as we hurtle towards the earth below it's all rather unexpected.
But the fact of the matter is this is not a short sharp fall from grace it is just the acceleration of an end game that has seen us speeding us toward the precipice for some time.
To the outside looking in it must seem ridiculous to see a Celtic support protest outside the ground. Those outside the club will see 11 trophies in a row won, possibly a 12th to follow and a team not so long invincible. Yet at the first sign of a bona fide challenge, a pothole in the road, we act like entitled brats. But that is not the case, the perceived sense of entitlement is not the truth of the matter, despite the narrative being spun.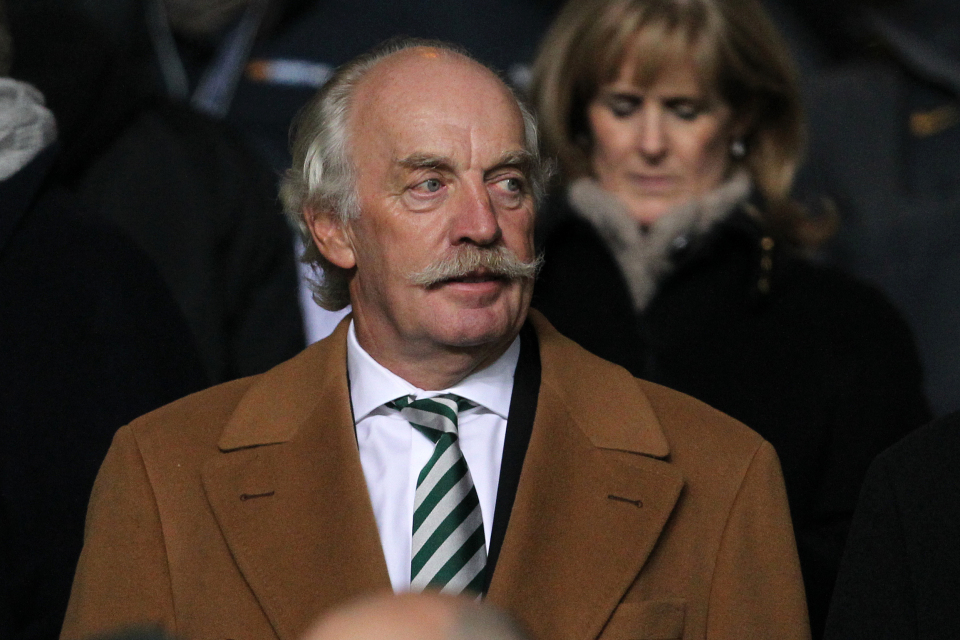 The truth of it is Celtic have been in a managed decline for some time and it has been something many following Celtic have been warning of for just as long. The warnings were not heeded.
The benchmarking Celtic have used has been at a local level, when had we gauged at a European level, Celtic would have been judged far earlier and more critically. We all play a complicit role in that but that managed decline and the responsibility for it lies with Celtic's Chief Executive and a board who are unwilling or unable to challenge him.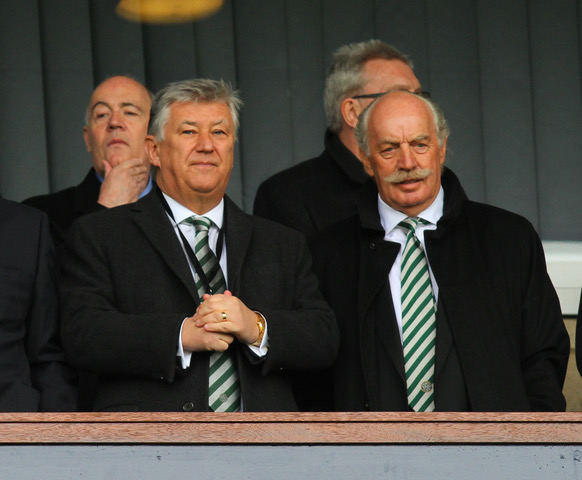 Instead, the smokescreen, or perhaps safety blanket for some, of continued domestic success, the eight, nine and now ten-in-a-row obsession has papered over the cracks and allowed those managing the strategy and structure of the club to get away short-changing the club's ambitions.
This from a board that is ageing, tired and operating with a short-term vision, relevant perhaps as long as a decade ago, rather than the modern ways now enveloping the game.
In an industry that has grown and developed so quickly in recent years we have a Celtic board with people in post for excess of 15 years not so much with their finger on the pulse more inserted further south.
While Celtic drop the use of the phrase 'Old Firm' it seems that is where the separation from our rivals ceased. We, it appears, are still basing a business continuity plan on staying one step ahead of a rival we refer to as deceased, now we're giving them the kiss of life. Our managed decline sees us adopt a strategy of staying ahead of theRangers with the least spend possible.
Some of course did see this coming, those initially behind Resolution 12 and the requisitioners who continue a seven-year battle even now. The ones who were involved from the beginning, shedding a light on the SFA, the continuity myth and our own clubs' acquiescence in it all. It's just they were too short in numbers to really convince the board of their threat having an impact on the club, but those guys are still there and they go again at Monday's AGM.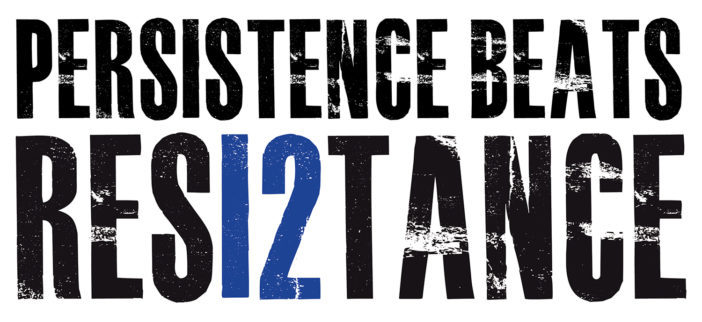 The club have been challenged on the use of EBT's by the old Rangers, the board's knowledge and participation in a 5-way agreement, the acceptance of the Lord Nimmo Smith judgement, the blocking, rerouting and kicking into the long grass of Resolution 12 and the verging on corrupt nature of the SFA and SPL at the time.
Even now an up-to-date threat goes unchecked, as the current financial position of a member club going about its business in much the same way as their previous incarnation did, and all with little or at least no meaningful appetite for a challenge from Celtic, the club most impacted by it all.
Is it any wonder when Celtic's current board and in particular the CEO have overseen years of presented evidence and slights on Celtic as a club, and chosen to almost entirely ignore it all, that some of that questionable and lazy decision making made to protect a safer, more risk averse –up to now -status quo would not eventually seep into the team on the pitch in a domestic environment.
Having underestimated or had a disregard for the quality of opposition we faced in European football year after year, and as the standard of those teams we exited to dropped rather than improved, and as we lose out on qualifiers for the champions league earlier and earlier, to the point we are now performing worse than Dundalk in the Europa League consolation cup, is it any surprise we've now to face up to this decline at a domestic level too?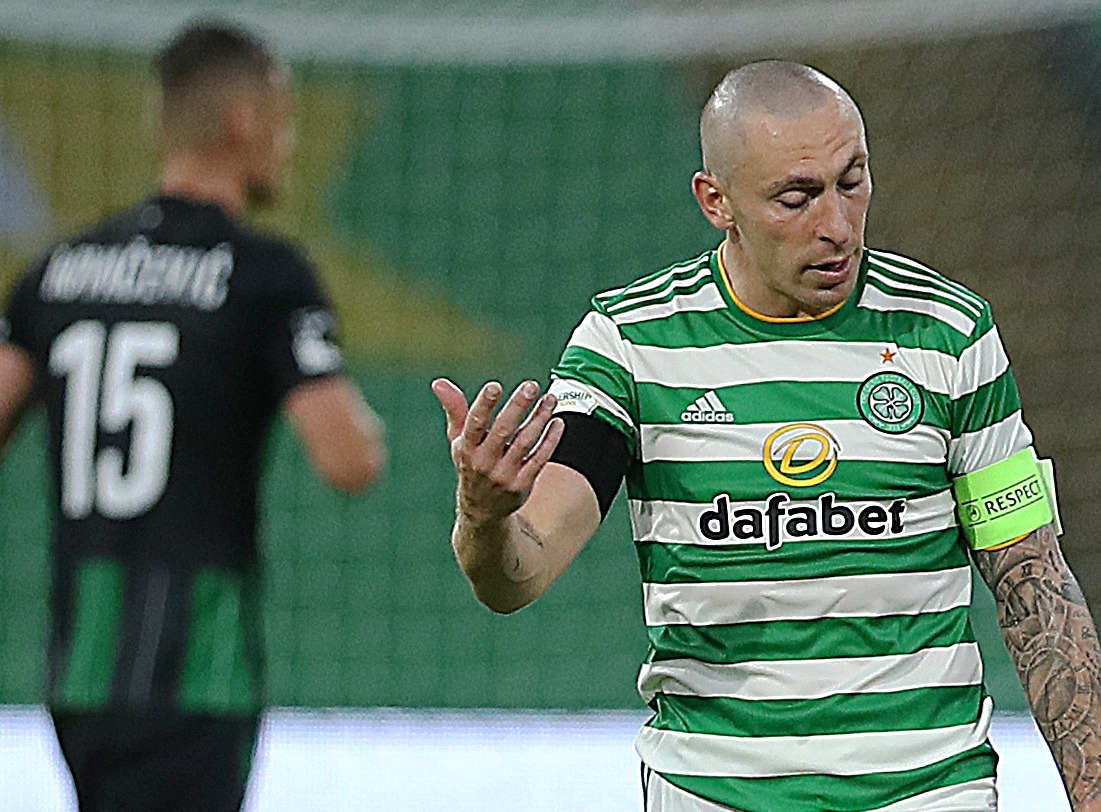 And the sad thing is this had less to do with the money and everything to do with the planning or lack of it. Celtic spend money, but how we spend it, where we spend it and who we benchmark that spending against has failed. Who controls those purse-strings going forward now requires immediate attention.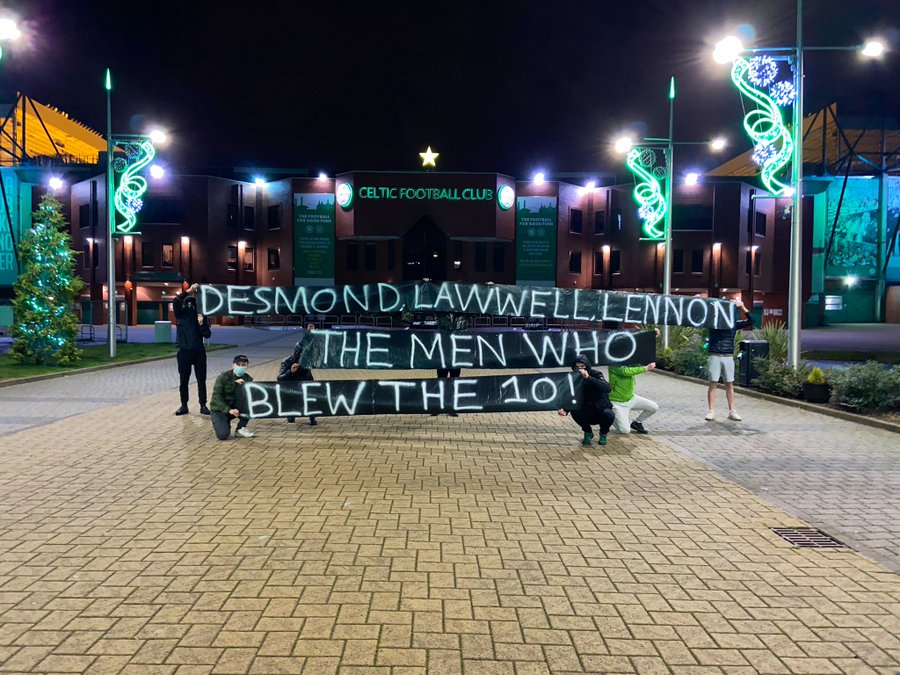 And now we protest and the outside world scratches its head. They only see the temporary blip, rather than the deep malaise. They don't see the opportunities wasted for years of European progression, gaining champion's league qualification, reinvesting that money in the team and infrastructure, all the while slowly building our club's international reputation, and squandering the opportunity to do all of that while our only credible rival was out of the picture and we could safeguard our superiority.
And so, we're back to that managed decline. Instead of blowing everyone away and being the dominant force in Scottish football but aiming to benchmark ourselves with European clubs and not a recovering rival, we've frittered away that opportunity, and by May this year could have blown the entire advantage.
And now we ask ourselves if we need a new manager. Well yes, it's clear we do, but the board aren't for letting that happen yet. Even if we do who is going to take on the job? Who is going to work under the constraints that Neil Lennon does – the man now being used as a human shield for an out of touch CEO?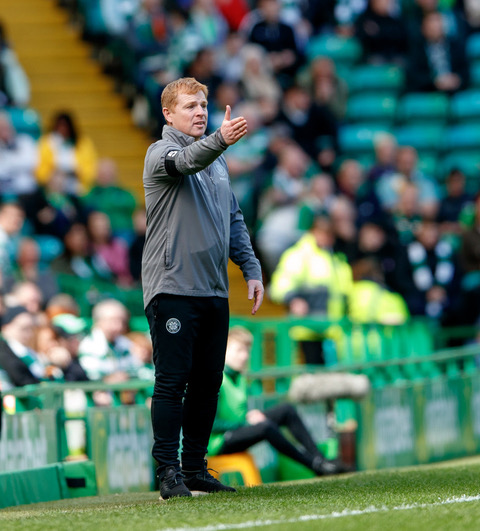 Which manager of sufficient standing and reputation chooses Celtic when they realise how we work is entirely outdated and unhealthy? Which self-respecting top-level operator chooses Celtic and working under Peter Lawwell? Particularly when they seek out advice, they are informed of our Chief Executive's strange old working model for the football department flows entirely through him?
And if anyone wants to know how interfering or out of touch that is, they need only sound out Brendan Rodgers, or ask those who previously applied and who heard their applications were stuffed in a drawer without the decency of a cursory glance, for their opinion on Celtic's main man – the one they'd be expected to work under.
Are we starting to see why things won't be changing even when they change? And are we also beginning to understand why Neil Lennon hasn't been replaced?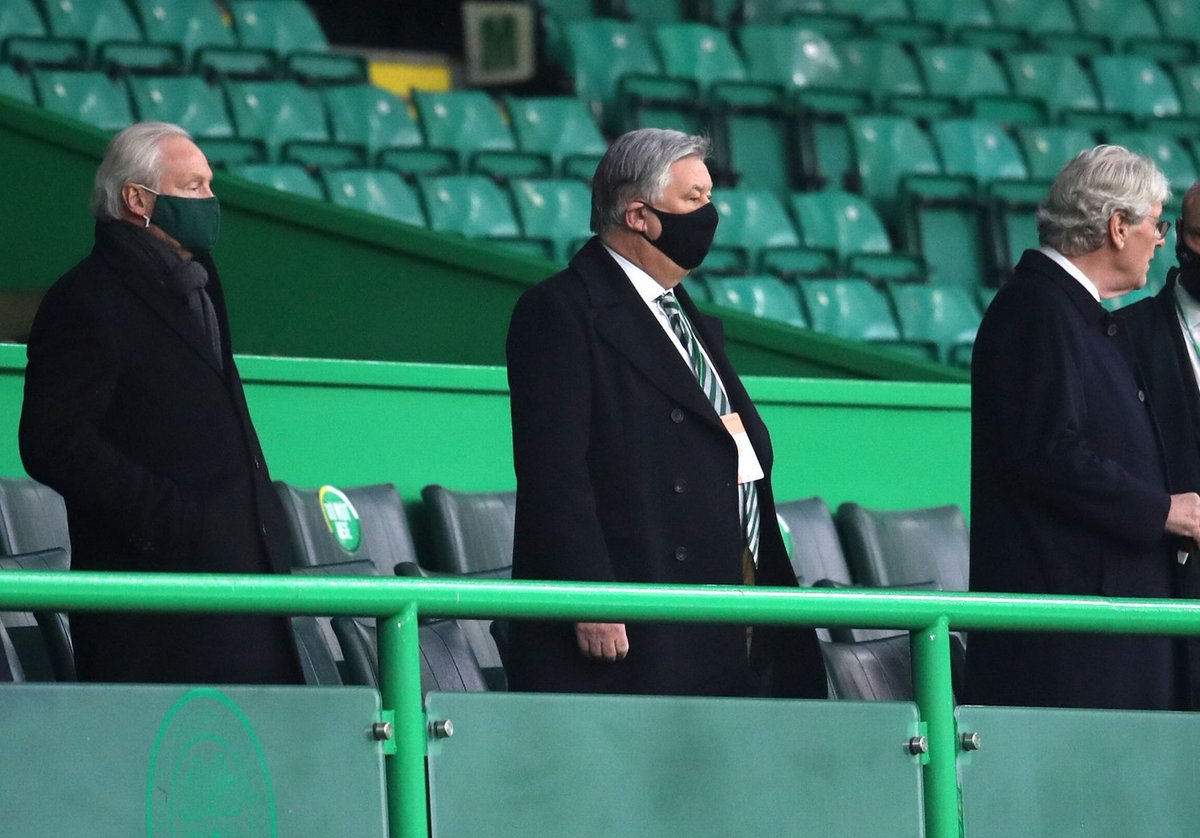 If Celtic want to change they need to play catch up. Catch-up to a world where analytics rule the roost, where coaching is data driven, where marketing and brand development are areas where we are behind the curve from a decade ago never mind today.
And to do that in a big organisation it needs to be fragmented. By all means have a CEO, but heads of marketing, recruitment, merchandising, and of course the football department all need Directors feeding into the board as a whole. Departments with budgets, targets and accountability to a Board, not one single man, now so out of touch with modern football it could take years to get on a par with similar sized European clubs, never mind been in a position to excel.
Peter Lawwell has overseen this managed decline where we could have rammed home our advantage. Instead, we tried to do it on less and less and a rarely changing infrastructure, stay just ahead. Now our stagnation is evident.
In some organisations you may see that man challenged, but appears even the rest of the Celtic board do not question or confront our CEO. It is not an environment that will foster change. Even a new manager would see a bounce factor at best before the same old problems around planning, accountability and interference would raise their head.
So, at next week's AGM when the issue of a replacement manager will no doubt be raised, will anyone be asking what is the point when the man overseeing it all remains? The man who had an opportunity to build a dynasty but chose to try and stay one step ahead of a rival who should be of no significance to us any longer. One who has overseen our European star descend to the point, we are statistically amongst the poorest performing teams in any European competition this season, and one where at the first sign of an organised rival, even our domestic stranglehold has been weakened to the point we fold like a pack of cards at the first sign of a challenge.
It is not simply on the park that Celtic would benefit from a fresh outlook. If we are going to appoint a new manager, it may not be the brightest of ideas for the chap who has managed and been responsible for the decline in standards at the club to play any part in appointing a new man. Indeed, the man responsible for a managed decline at Celtic would do well to manage his exit strategy-and soon.
Niall J