BIRGER Meling's agent has been speaking about the possibility of the left back leaving Rosenborg in this transfer window but reckons that the Norwegian Champions involvement in the Champions League could have a bearing on whether his client stays or moves.
Should Rosenborg reach the Group Stages then there will be a strong incentive to stay, at least perhaps to the January transfer window. Meling will line-up with his Rosenborg team-mates for the first left of their play-off, away to Dinamo Zagreb away in Croatia.
Rosenborg have had to come through three rounds to get to the Play-off stage and have disposed of Linfield, BATE Borisov and Maribor to win the right to play Dinamo Zagreb.
They are already guaranteed a Europa League Group stages place but obviously have an eye on the riches that the Champions League provide.
Meling's agent is Bjorn Tore Kvarme, the former Liverpool player, and he's been discussing the options open to his 24 year old client, who has been a stand-out in previous Celtic v Rosenborg tussles. The player has 18 months left on his contract and his agent recognises that a move is likely, sooner or later.
"Birger will probably move on at some point," he admitted, as reported by Evening Times.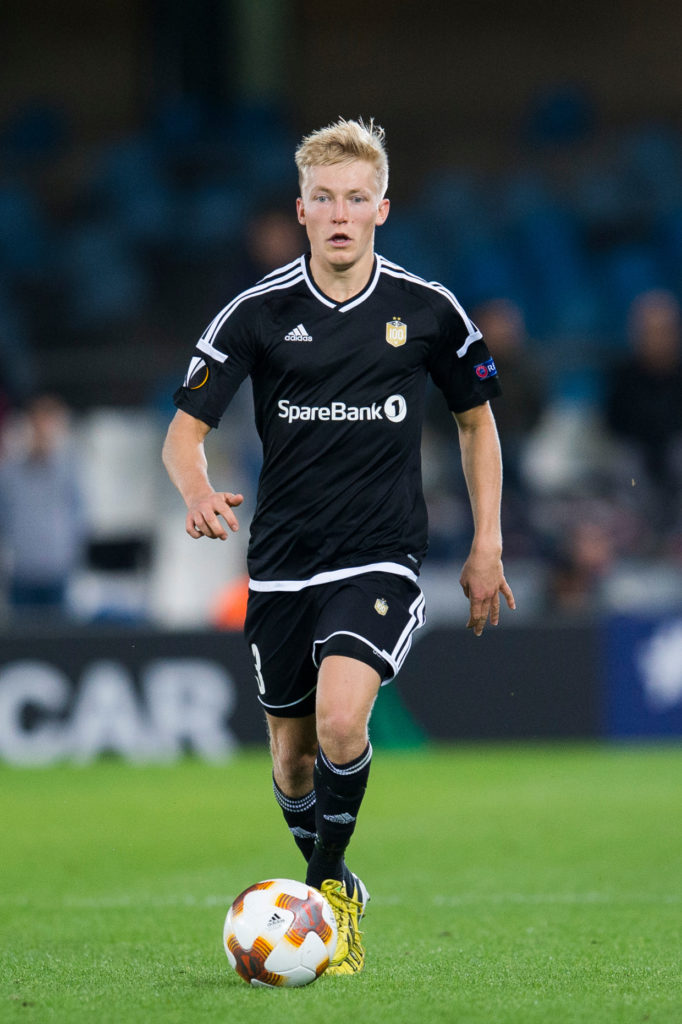 "Nothing has happened yet. The transfer window in Norway is open until the end of the month.
"He has got one and a half years left on his contract so of course it could be interesting for the club to sell to get some decent money. But they are still playing to get into the Champions League so that may influence things as well.
"In general, it is always interesting for players to go to bigger leagues to play for bigger clubs. You just have to find the right moment. But if Rosenborg get into the Champions League that is interesting for Birger as well. We will have to wait and see what happens.
"I think he can play in a stronger league and at a stronger club. He is a good attacking full-back, he can run all day, he has got decent crosses and good technique and he can defend. He is very aggressive as well.
"Moving abroad was definitely a good experience for me both professionally and personally. You grow as a person, but in your professional life it is always good to get new challenges as well," the agent said.
Also on The Celtic Star…
Meling Move…see HERE.
'That makes me smile,' says Celtic Star, Cluj lose at home to Slavia Prague…see HERE.